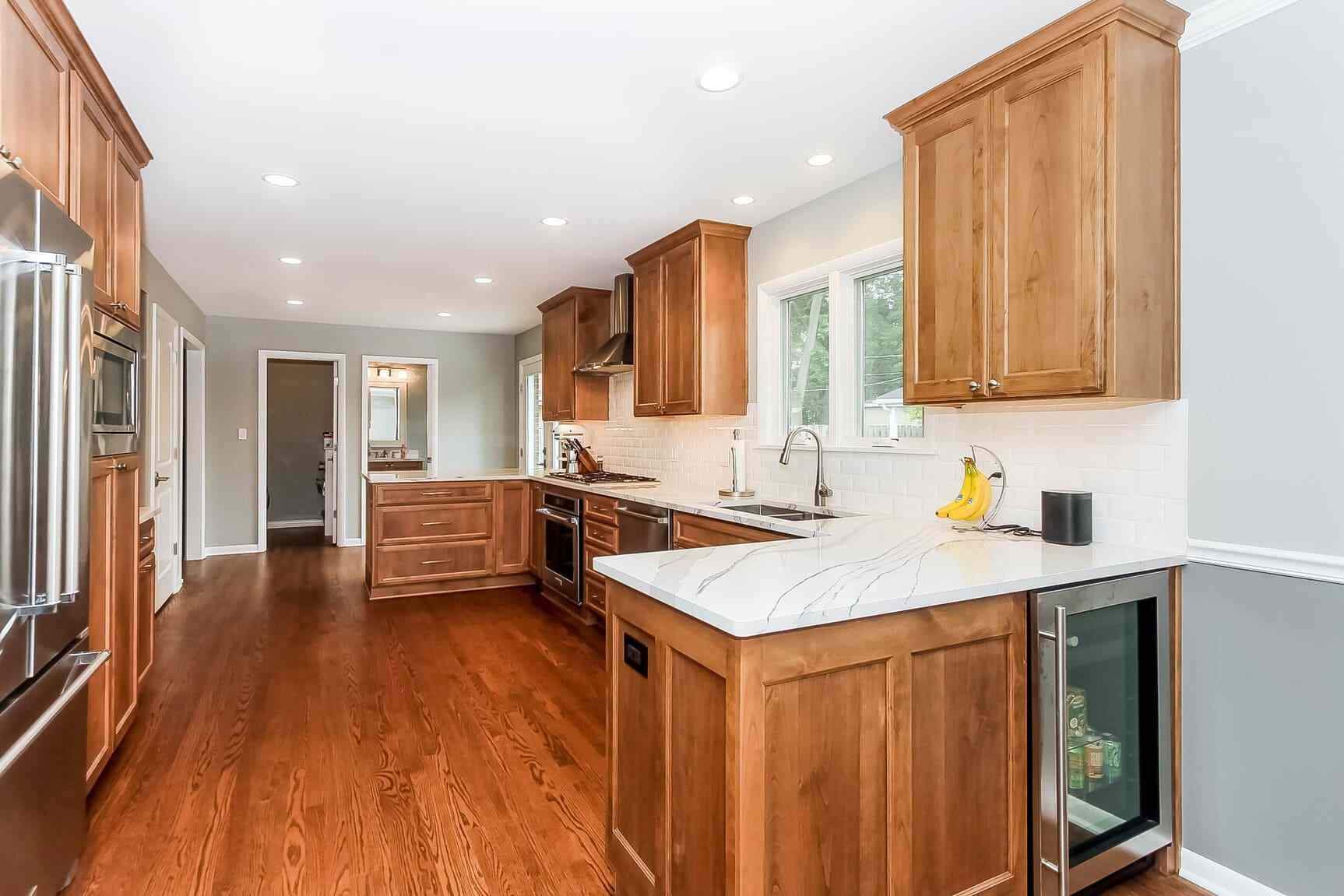 First-Floor Remodel Updates a Home Built in the 1960s
Clean Neutrals and a New Layout for Arlington Kitchen and Bath
The homeowners were a young family who had outgrown their tiny and outdated 1960s kitchen. The original kitchen was a small U-shaped kitchen with low soffits and inconvenient cabinet storage and layouts. The kitchen and dining areas were separate rooms with a large wall between the two. It was not the ideal space to entertain their friends, nor was it a space the whole family could enjoy when cooking together.
Mealtime Reimagined with an Open Floor Plan
Chicago Home Buyers Prefer an Open Concept 1st Floor
Together, the homeowners and our designer created their dream space. We removed the wall separating the dining room and kitchen, which allowed us to open up the whole back of the home and create their dream first floor. They now have a spacious U-shaped kitchen with a peninsula for their children to do homework while they cook. There is space for a separate dining table that still feels connected to the rest of the home.
The other side of the kitchen was brightened up by replacing the back patio door with a full glass door and sidelights. Now the whole first floor is light-filled, modern, and inviting.
Elegant Alder Wood for
Timeless Design
The Natural Beauty of Alder Shines in Cabinets and Flooring
Because of its consistency, versatility, and sustainability, Alder is one of the most sought-after woods in the Chicago market for custom kitchen cabinetry and furniture. In addition to those functional benefits, the wood offers a gorgeous natural honey color and an elegant smooth finish which is perfect for today's transitional and natural chic kitchen designs.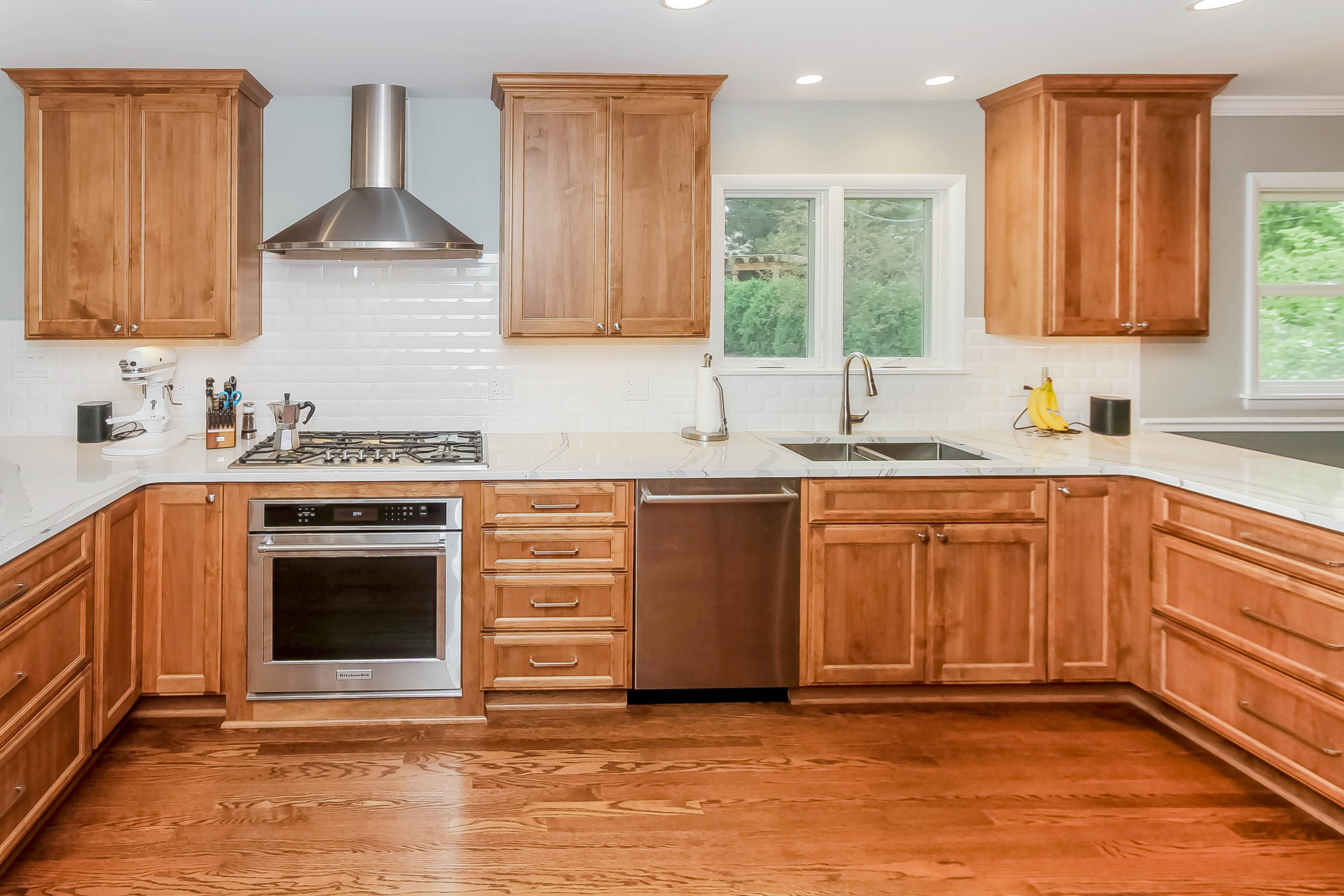 Design Selections for this
Custom Kitchen
White and grey granite countertops
Brushed silver cabinets handles and pulls and faucets
Duotone grey on walls with bright white trim
Bright white subway tile backsplash- a new modern, classic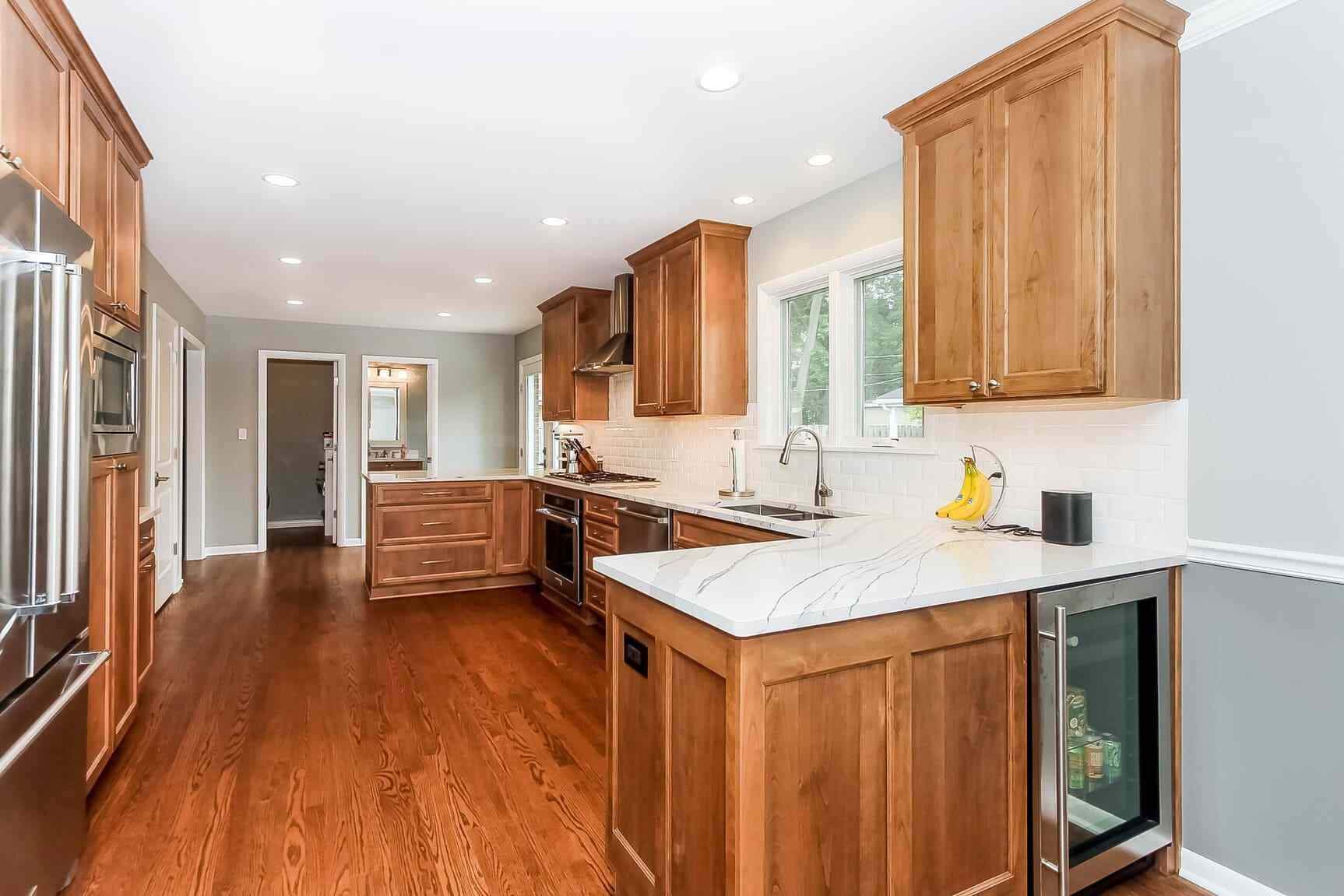 Inviting Powder Room Upgrade Completes the First Floor Remodel
Delight Guests from Beer Fridge to Bathroom Faucet
When these homeowners have guests over, they can be sure the new home feeling extends to the guest bathroom. The first-floor powder room was remodeled to match the kitchen to help give a feeling of unison throughout the first floor.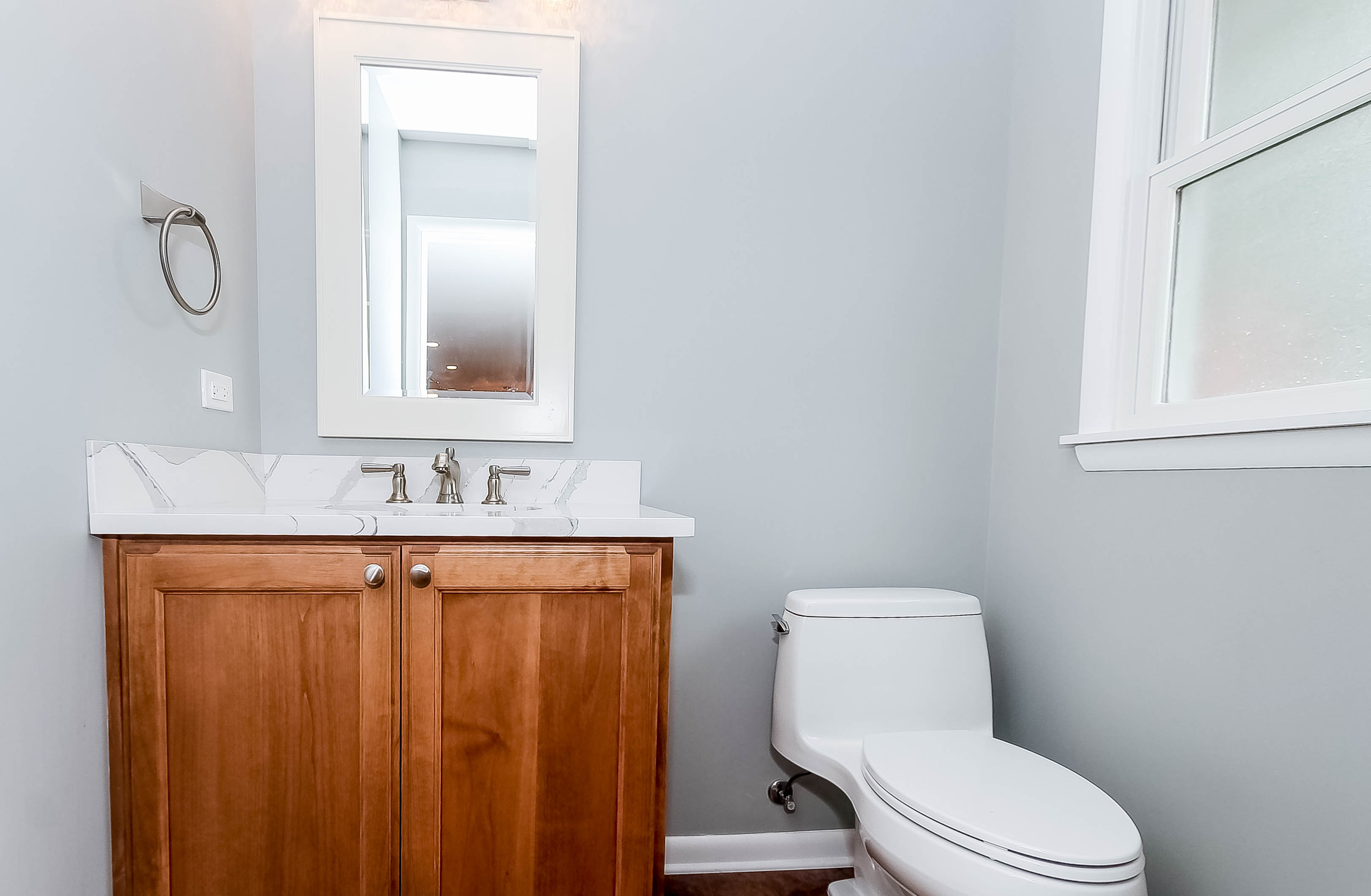 Gold Key Award Winning First Floor Remodel in Arlington Heights, IL
"If you are looking for a team you can trust to finish your kitchen remodeling project on time and at the ORIGINAL agreed upon price then Patrick A. Finn is your one stop problem solver. They are truly class acts! You will not be disappointed I can assure you of that."
– Alan and Clare