Home Remodeling Contractor - Arlington Heights, Barrington, & Chicago's Northwest Suburbs
Working in Barrington, Arlington Heights, and most of Chicago's northwest suburbs, Patrick A. Finn utilizes a design-build process to deliver flawless design and transform obsolete spaces into beautiful places!
We're committed to true craftsmanship and adding value through creativity, foresight, integrity, masterful performance, and honesty.
When you remodel your home with Patrick A. Finn, the entire process is managed by our team. You'll provide direction on your project as we manage the day-to-day. This leaves you with an enjoyable remodeling experience and a home you love!
When you work with us, our team will…
Work with you to design a home built around your lifestyle.

Determine the right materials and features for your home.

Assign our carpenters and tradespeople to your project.

Hire the necessary trade partners & o

btain permits.

Manage construction timelines.

Treat your home as if it were our own.
This client-driven, contractor-managed process results in a home you'll cherish for generations.
Let's talk about how Patrick A. Finn can help you create the home of your dreams.
Client Experience
Patrick A. Finn, Ltd is a fantastic company to work with if you are considering remodeling your home or building a new home. His team is very professional and knowledgeable and produce high quality work. They are truly expert craftsman. Patrick worked with us himself, in order to provide us with the results that we wanted. His input was incredibly valuable. His team, especially his finish carpenters who are excellent craftsmen, and the interior designer, who helped us design the two upstairs bathrooms and change the palette for our wall color, expertly guided us along the way, paid careful attention to detail, included us in important decision making as our project progressed. At the end, our entire second floor of the house was remodeled, with addition of a new master bedroom suite, in the craftsman style. We are thrilled with the outcome and work quality. We highly recommend Patrick and his team for your project.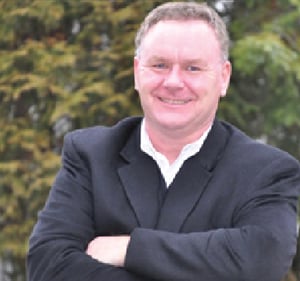 About Patrick A. Finn
At Patrick A. Finn, we've built our sterling reputation on the hundreds of award-winning projects we've worked on in the Chicago area.
Raised in Ireland, Patrick A. Finn began his career as a carpenter in the United Kingdom, learning the tools of the trade from a carpenter who built bars in the shipyards of Glasgow.
Patrick passes this old-world craftsmanship training down to his entire team as part of the comprehensive training each team member receives when starting work. Our skilled artisans take pride in their workmanship, ability to complete complex jobs, and sterling reputation.
Many of our employees have been with us for years due to the culture of craftsmanship and teamwork. Patrick is still as hands on as ever and the primary point of contact on your project to make.
When you work with our team at Patrick A. Finn Ltd., you'll receive our:
• Commitment

to true craftsmanship, flawless design, and attention to even the smallest details.

• Focus

on open communication giving you the details you need & answers to all your questions.

• Dedication to a job well done. Count on us to complete your project on time and within budget.

Discover the home you've always wanted.