Deer Park, IL - Home Remodeling Contractors & Custom Home Builders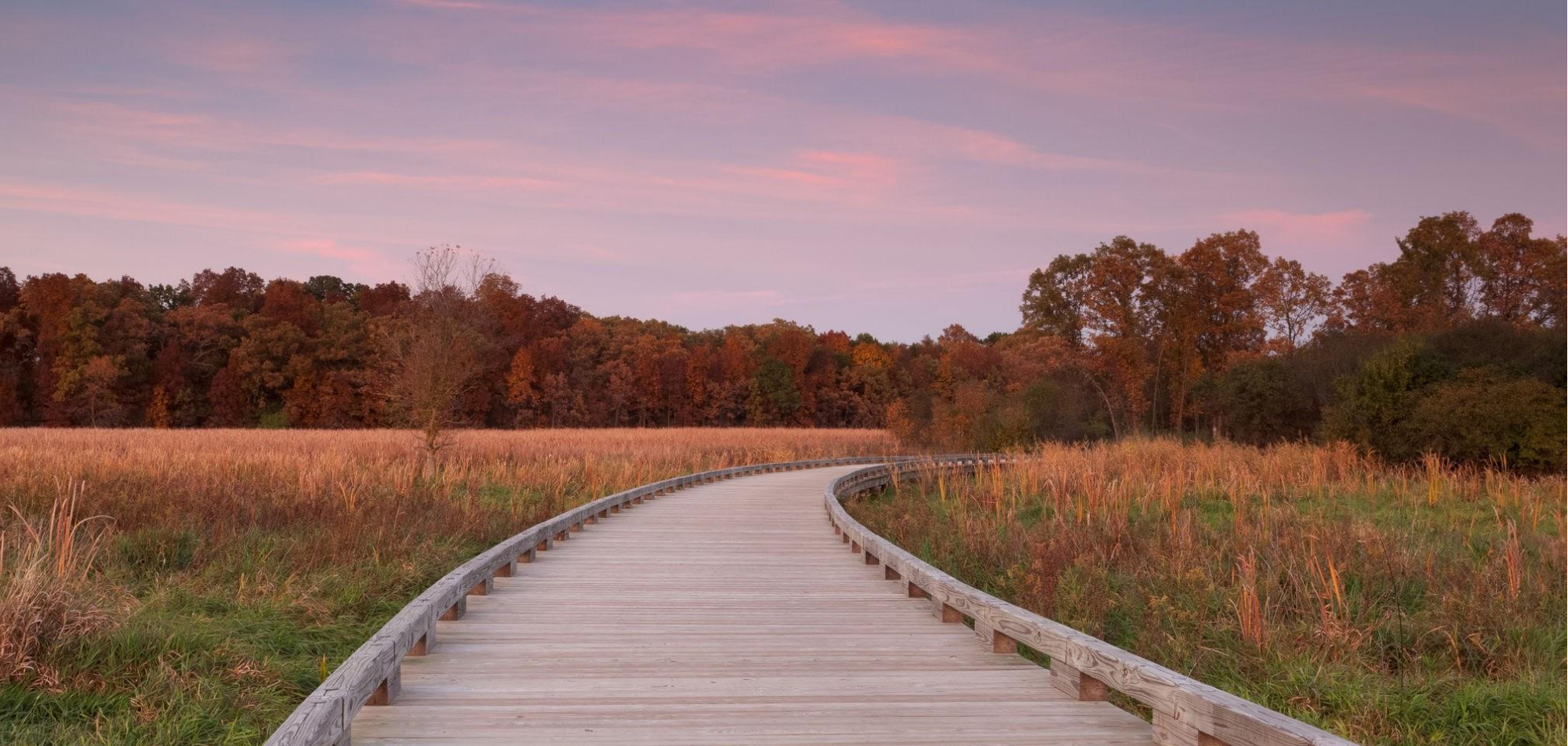 About Deer Park, IL
Deer Park is a small village just under an hour away from Chicago's downtown area with a population of approximately 5,000 people. Being one of only a few villages left in Chicago with a greenbelt, this offers large natural areas of outdoor recreation and space, a local favorite being Cuba Marsh. A popular upscale mall, Deer Park Town Center, attracts several people with lots of dining and shopping options, including outlet stores across the street at the Shops of Kildeer.
Deer Park is rated among one of the best suburbs to buy a house in Illinois, with excellent schooling, housing, and great for families.
Why Remodel in Deer Park, IL
As Deer Park is such a great place to live in and more people are looking to get away from the busy city life, remodeling your home to increase value could prove to be beneficial. Still only under an hour from Chicago's downtown area, Deer Park offers the quiet, relaxed living that are driving people to move towards.
Being great for families, schooling, and housing, settling down and expanding on your current house to enjoy those dream renovations you have always wanted, Deer Park is a great place to be at!
Why Choose Patrick A. Finn to Remodel in Deer Park, IL
The satisfaction of seeing the final product and our client's reactions when we are able to bring their vision to life - this is why we do what we do. When you choose Patrick A. Finn, we put you first. We listen to you and what you want. With several years of project experience in the Deer Park area, we have been able to build trust and awareness. Additionally, having a wealth of knowledge with the specific homes and architecture in your neighborhoods, sets us apart from the rest. Let us make your dreams a reality!
Let us make your dreams a reality! Schedule your home renovation discovery session today!
Remodeling Projects We've Completed in Deer Park
Deer Park Mid Century Modern Basement Remodel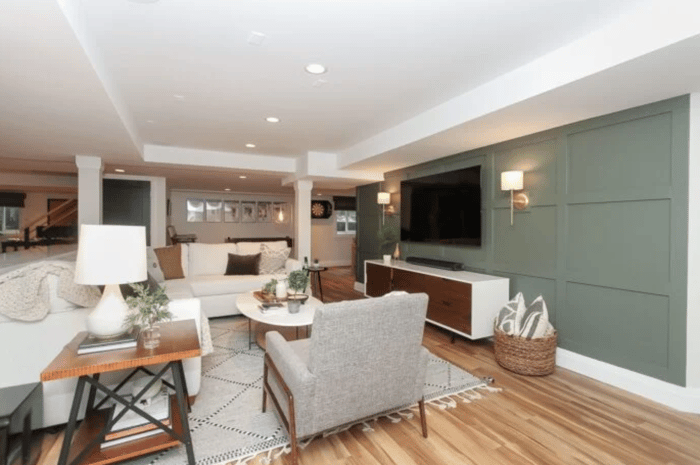 After remodeling their first floor, this Deer Park family wanted to create a stylish and functional basement that was as well-styled as the rest of the home. This space needed to combine everyday activities and room for entertaining guests. The open concept design allows the space to do just that. The right side of the basement focuses on living and entertainment. This includes the wet bar, built-in dining area, and the bar seats behind the couch. While the left side of the basement houses their home gym and office. It all comes together to create an inviting, homey, and multi-functional space.
Deer Park Farmhouse Inspired Interior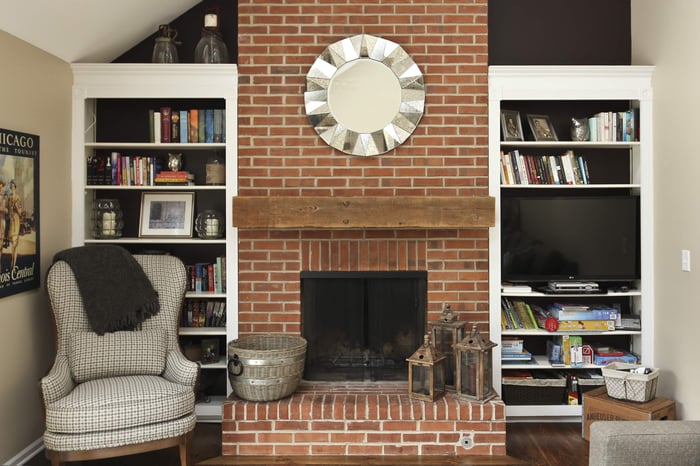 This project began as an update to a farmhouse style kitchen. As the farmhouse kitchen came together, the homeowners decided they wanted to incorporate that farmhouse feels in other areas of their home. This was achieved by the beams incorporated into the sitting room and the laundry room. We also updated the staircase to help achieve the farmhouse feel.
Deer Park Kitchen Remodel: Modern Farmhouse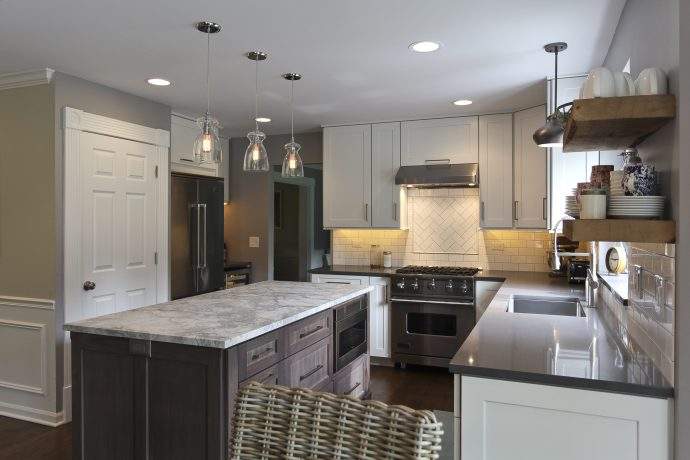 The homeowners were a young couple looking to redo the kitchen in their 1980's farmhouse. They were interested in an updated design featuring more storage space without sacrificing the charming farmhouse look and feel.
Get Your Project Started Today