Expert Guides for Homeowners Written by Patrick A. Finn
Design Build isn't just a process, it's a philosophy and new way of thinking about home remodeling. Traditionally, homeowners would have to manage everything themselves:
Setting and sticking to budgets and schedules
Hiring and coordinating the work of architects and contractors
Choosing paints, appliances, and fixtures
Solving problems and simply hoping for a successful project
This old model just doesn't work. With our Design Build process, our team handles everything from start to finish. Our experienced project manager leads the process from initial consultation until the project is complete. We handle everything.
Patrick has written a guide to help you understand his proven Design Build process and created a checklist you can use when evaluating Design Build contractors.
Download the PDFs using the form below or call us at (847) 358-4133 to learn more.
Understanding the Design Build Process: A Step-by-Step Guide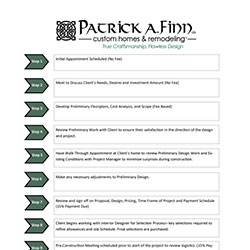 You'll learn…
Major milestones in the Design Build process
How to budget and plan for a Design Build project
Hiring a Design Build Contractor: A Checklist for Homeowners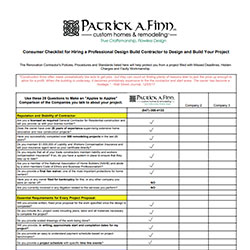 You'll learn…
Tough questions many homeowners don't ask
How to avoid hiring the wrong contractor
About The Author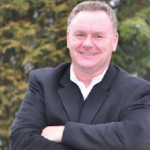 Patrick A. Finn has more than 30 years experience building and remodeling homes in the North Suburbs of Chicago. He's worked with thousands of homeowners on everything from custom ground-up construction projects to aging-in-place remodels.
Over the years, he's learned that for most homeowners, the hardest part of any remodeling project is figuring out how to get started. It's easy to feel overwhelmed by all the details. It's normal to feel nervous about the end result not matching up with your expectations.
But home remodeling doesn't have to be daunting, stressful, overwhelming, or scary. At Patrick A. Finn, Ltd., we've perfected a Design Build remodeling process to make home remodeling and construction projects a stress-free experience with results you love!