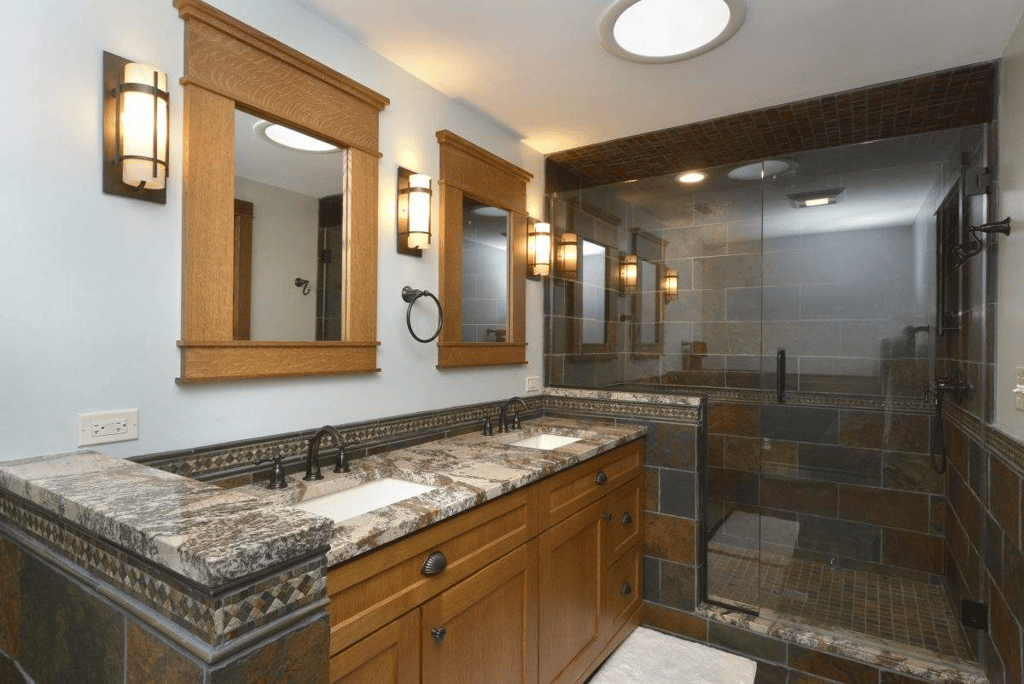 Expand and improve your lifestyle.
Master Bathroom Design-Build
An elegant master bathroom will complement your lifestyle and makes you feel like royalty. Whether it's a large shower with multiple shower heads, a custom vanity, or a European soaking tub to give you a spa right in your own home, our skilled artisans can help you achieve the perfect master bathroom.
At Patrick A. Finn, we help homeowners add or remodel their master bathrooms into spaces that are centered around being comfortable, functional, and beautiful. We pride ourselves on our commitment to craftsmanship and attention to detail.
Our bathroom remodeling contractors will help transform your bathroom into the beautiful space you've always wanted.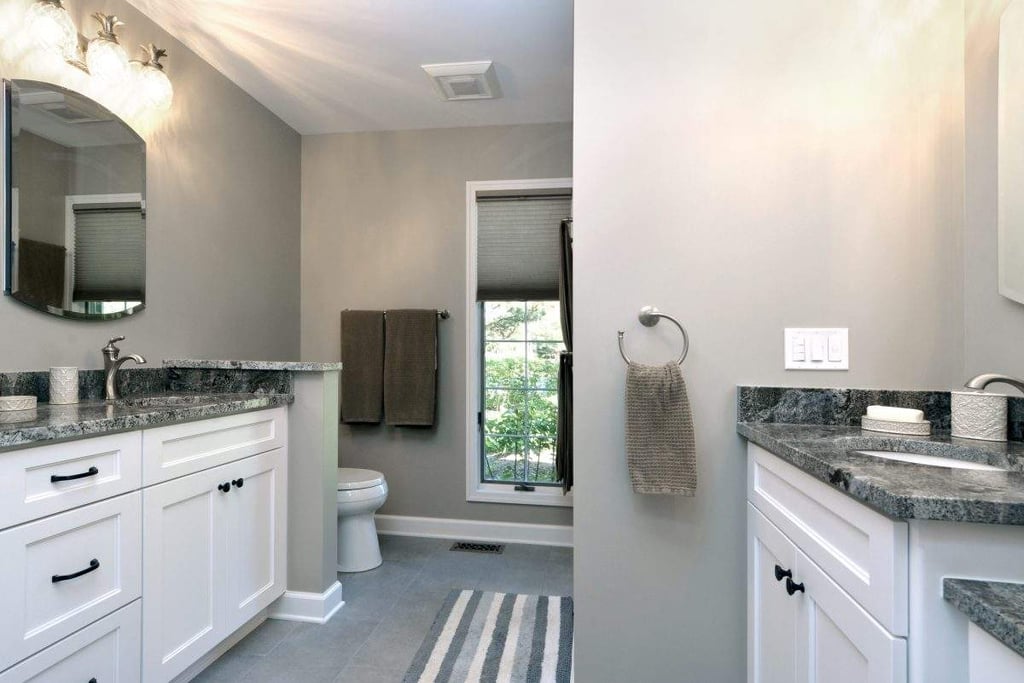 Our Design-Build Process
At Patrick A. Finn, we handle the entire master bathroom remodeling process so you can actually enjoy the project and not get bogged down by the specifics. Beginning with your initial consultation and extending through the warranty period, we'll make sure everything is just right and your project stays on track.
When you work with a design-build firm like Patrick A. Finn, you are spared the constant legwork of a traditional remodel but are still in absolute control of the direction of your project. We'll coordinate a team of our designers, architect partners, engineers, and in-house carpenters to create a perfect space that reflects you.
This end-to-end process results in a more efficient project and more beautiful space.
Just how does our process work?
During your initial consultation, our designers will get to know you and learn about your vision, timeline, and budget. We'll work with you to create a flawless master bathroom design you love and a detailed plan for bringing it to life.


Next, we'll help you select and gather the materials needed for your bathroom. This includes appliances, cabinets, countertops, and more. We source everything from preferred vendors and trusted partners we've curated over our decades of experience. Our team of master bathroom remodelers will also handle necessary building permits.



Finally, we'll complete your master bathroom on time and on budget. Our job isn't done until you are completely thrilled with your master bathroom!
Download Our Design-Build Home Remodeling Resources
Design-build is the new way to approach home remodeling. We've centered our philosophy on quality and efficiency from design through construction.
Let us help guide you through our proven design-build process. We've compiled a checklist to help you evaluate design-build contractors.
Or give us a call at (847) 358-4133 to learn more.
See the Patrick A. Finn Master Bathroom Remodeling Process in Action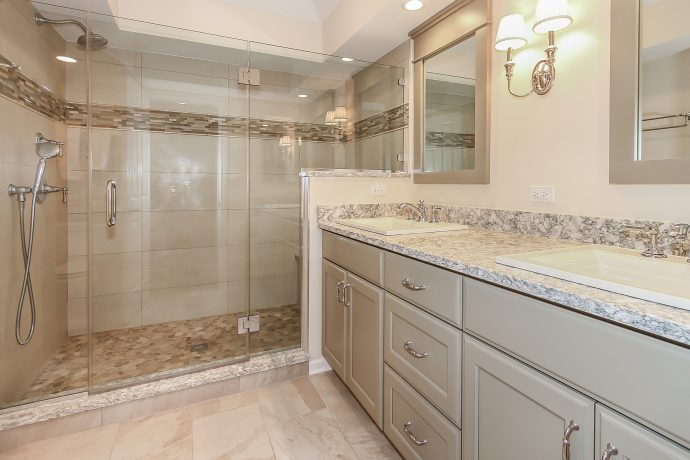 "Patrick Finn is a premier builder in our area and is known for excellent work, professionalism, and integrity. I have referred him to many people knowing that he'll do the job on time and with the highest standards. Anyone who is contemplating a remodel, an addition or a brand new home will get the best service from Patrick A. Finn." — Kathy B.
---
Our Awards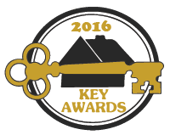 We've been lucky to work with so many amazing people and properties over the years. We've received numerous Key Awards from the Home Builders Association of Greater Chicago.
Read more about the awards we've won.


---

---
About Patrick A. Finn
Patrick A. Finn and his team of experts have worked on hundreds of award-winning home construction, design, and remodeling projects in the Chicago area.
Raised in Ireland, Patrick A. Finn began his career as a carpenter in the United Kingdom and learned the tools of the trade from a carpenter who built bars in the shipyards of Glasgow. Patrick now passes this old-world craftsmanship training down to the entire Patrick A. Finn team.
Our skilled artisans are trained from the bottom up when they join our team to ensure they learn the Patrick A. Finn standard. Our entire team takes pride in their workmanship, ability to complete complex jobs and a sterling reputation in the Chicagoland area.
When you work with our team, you'll receive our:
Commitment

to true craftsmanship, flawless design, and attention to even the smallest details.

Focus

on open communication, making sure you'll have the information you need and answers to all of your questions.

Dedication

to a job well done.

We can be counted on to complete your project on time and within your budget.
Are you ready to create a bathroom of your dreams?