Long Grove, IL - Home Remodeling & Custom Home Builders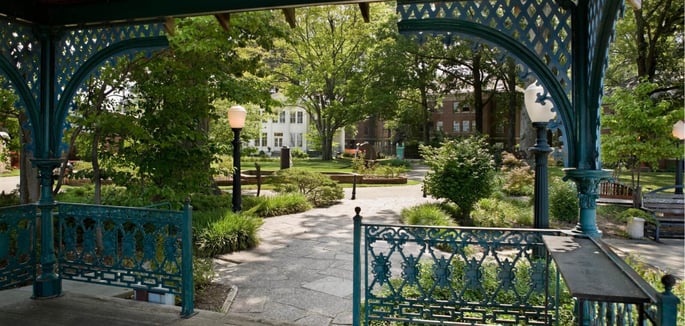 Long Grove, IL
Living in Long Grove, Illinois is a truly enchanting experience, thanks to its picturesque landscapes, rich history, and close-knit community. The village is renowned for its charming downtown area, filled with unique shops, boutiques, and restaurants. The historic buildings and tree-lined streets create a quaint and peaceful atmosphere. Residents of Long Grove have the opportunity to immerse themselves in the village's vibrant cultural scene, with various festivals and events taking place throughout the year. The village also boasts excellent schools, making it an ideal place for families to settle down. Whether it's exploring the nature preserves, enjoying a leisurely stroll through the village, or partaking in community activities, living in Long Grove offers a tranquil and fulfilling lifestyle.
One of the standout features of living in Long Grove is its emphasis on preserving its natural beauty. The village is known for its vast open spaces, including prairies, wetlands, and forests, which provide ample opportunities for outdoor enthusiasts. Residents can enjoy activities such as hiking, biking, and horseback riding in the numerous parks and nature preserves that dot the area. Long Grove also hosts a variety of community events that celebrate its natural surroundings, such as farmers' markets and outdoor concerts. This commitment to nature preservation creates a sense of harmony and tranquility that sets Long Grove apart from other communities. Overall, living in Long Grove offers a serene and idyllic lifestyle that is truly one-of-a-kind.
Why Remodel In Long Grove?
With winding roads, trees, and rolling hills, Long Grove gives the best of country and suburban living, not to mention the fact that it is within an hour of Chicago. This is a popular location with large beautiful homes, ensuring the exterior and interior of your home reflect your gorgeous property.
With such nice scenery in the surrounding areas of Long Grove, you also deserve to be living in a newly remodeled home to match the surroundings. With historic buildings in the area and wanting to preserve their history, that does not mean you need to sacrifice your dream house look, and Patrick A. Finn will help you achieve the look you are seeking!
Why Choose Patrick A. Finn To Remodel In Long Grove?
The satisfaction of seeing the final product and our client's reactions when we are able to bring their vision to life - this is why we do what we do. When you choose Patrick A. Finn, we put you first. We listen to you and what you want.
Having accumulated significant project experience in Long Grove, IL, and its surrounding areas over the years, we have successfully established trust and awareness within the community. What sets us apart from others is our extensive knowledge of the specific homes and architecture in your neighborhoods. Let us make your dreams a reality!
Let us make your dreams a reality! Schedule your home renovation discovery session today!
Long Grove Area Airy Living Room Remodel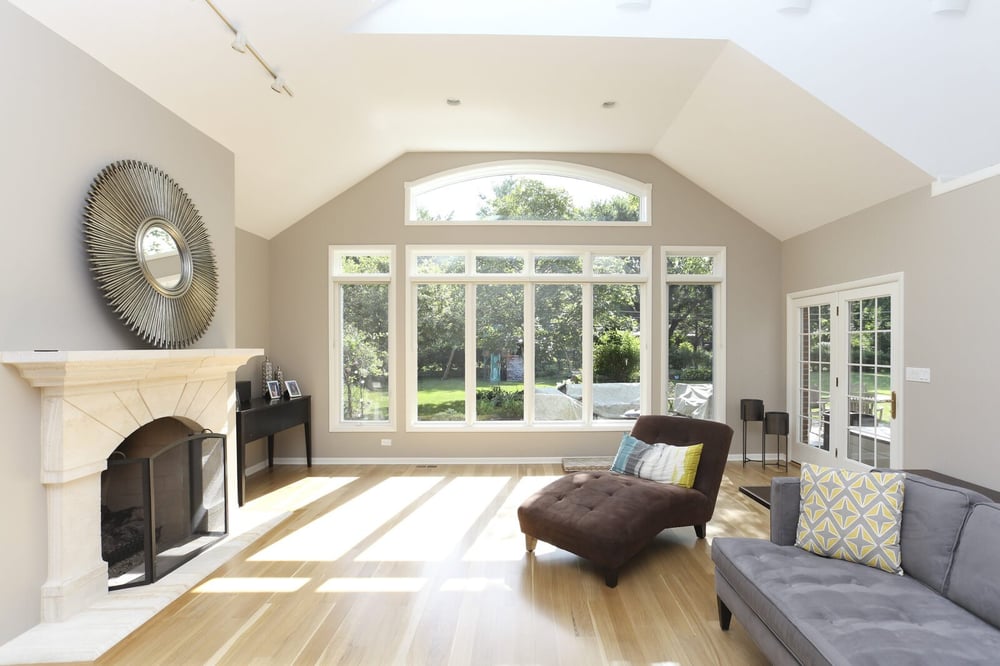 We remodeled this living room as part of a kitchen expansion in the Long Grove area. The family wanted to ensure that the space was inviting and airy. It also had to match the new kitchen and dining areas we also remodeled so they flowed seamlessly from one to another.
This living room remodel included:
A vaulted ceiling
Skylights
Large windows
These features allowed the space to feel open and inviting.
Long Grove Area Modern Farmhouse Kitchen Remodel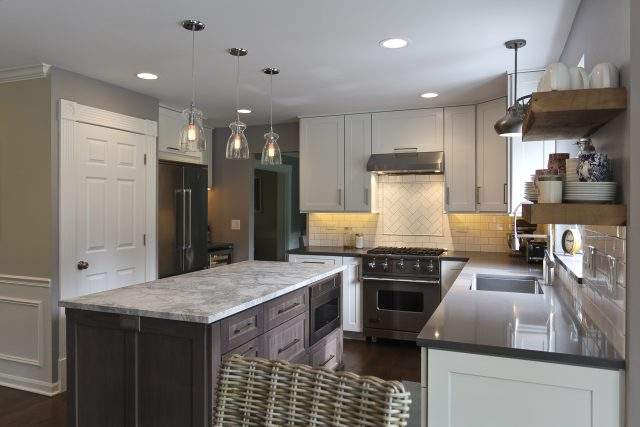 We created this kitchen remodel for a young couple looking to redo their 1980's farmhouse. The couple wanted to retain the charming look and feel of their breathtaking farmhouse, but update the design and add additional storage space.
The kitchen remodel features:
Open shelves made from reclaimed barnwood
A walnut island with a paint glaze
An updated breakfast area
Specially chosen cabinet hardware and light fixtures