Buffalo Grove - Home Remodeling Contractors & Custom Home Builders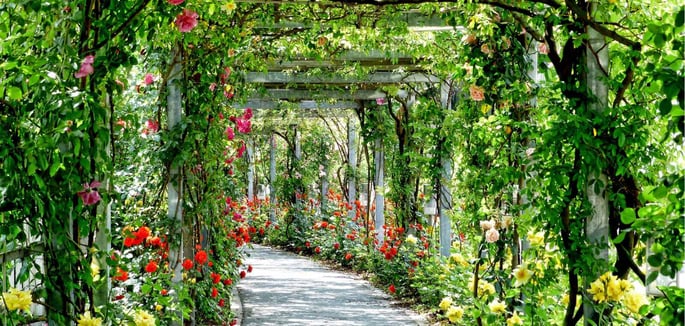 About Buffalo Grove, IL
Living in Buffalo Grove, Illinois provides a perfect blend of suburban comfort and city convenience. The town offers a range of housing options, from spacious single-family homes to modern apartments and condos. The cost of living is reasonable, making it an ideal location for families and young professionals. The Buffalo Grove Park District is a significant attraction, offering a variety of recreational programs, including sports, fitness, and cultural events. The town is also home to several excellent schools, making it a popular choice for families with children. The community is close-knit and welcoming, with a vibrant mix of residents from various backgrounds.
Buffalo Grove's location is another significant advantage. It is situated just 35 miles from downtown Chicago, providing easy access to the city's cultural and entertainment offerings. The town's proximity to major highways and airports makes it a convenient location for commuters and frequent travelers. Buffalo Grove also boasts a robust local economy, with several businesses operating in the area, providing ample employment opportunities. In conclusion, living in Buffalo Grove offers a high quality of life, with its friendly community, convenient location, and excellent amenities.
Why Remodel In Buffalo Grove, IL
With the rise in telecommuting, more people and families are looking to move outside the city to a near-by suburb. As Buffalo Grove is within commuting distance of downtown Chicago and being such a great suburb to live in, remodeling and improving the value of your house could prove to be beneficial. Additionally, with award winning private and public schooling, lots of parks and lakes, and historic homes in the area, Investing in your Arlington Heights home will be an investment in your future.
Looking to start your new life with your family or in your career and not wanting to stay in the busy city, Buffalo Grove offers a great option. With some historic buildings, that does not mean you need to sacrifice your dream house, and Patrick A. Finn will help you achieve the look you are seeking!
Why Choose Patrick A. Finn To Remodel In Buffalo Grove, IL
With a good number of the homes we remodel being located in Buffalo Grove, we know the homes, the village codes and the people well. The satisfaction of seeing the final product and our client's reactions when we are able to bring their vision to life - this is why we do what we do. When you choose Patrick A. Finn, we put you first. We listen to you and what you want. With several years of project experience in the Buffalo Grove area, we have been able to build trust and awareness. Additionally, having a wealth of knowledge with the specific homes and architecture in your neighborhoods, sets us apart from the rest. Let us make your dreams a reality!
Let us make your dreams a reality! Schedule your home renovation discovery session today!
Buffalo Grove Kitchen Remodel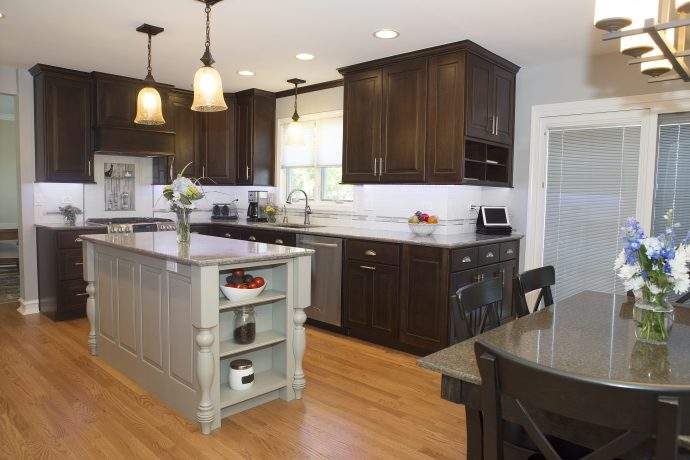 Working closely with this homeowner after a bad experience with another contractor, we worked to create more space and storage area in their Buffalo Grove Kitchen. Over the course of the remodel, we removed a stairwell, built a brand new pantry, and added a banquet area to provide the homeowners with a breakfast area.
Buffalo Grove Area Airy Living Room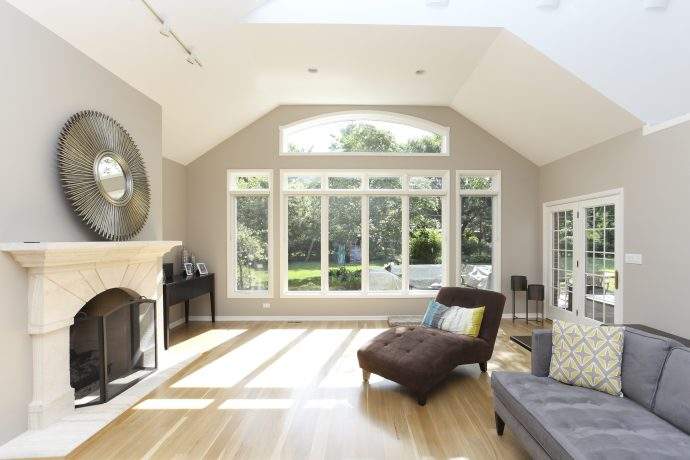 We created this light-filled living room in the Buffalo Grove area as part of a kitchen expansion. We aimed to make this home inviting and airy, ensuring that the updated kitchen, dining room, and living areas flowed seamlessly to one another. We added natural light to the space through:
Vaulted ceilings
Skylights
Large windows