Winnetka, IL - Home Remodeling Contractors & Custom Home Builders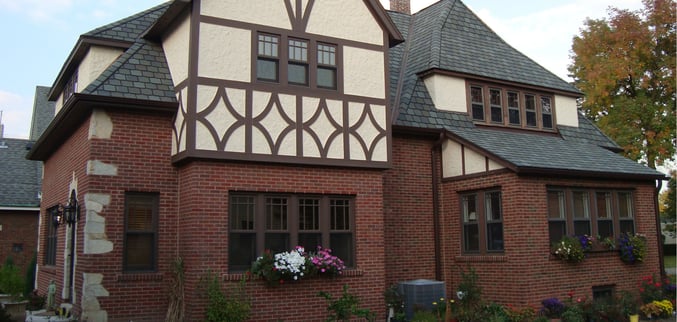 About Winnetka, IL
Living in Winnetka, Illinois, is a unique and fulfilling experience. This affluent village located in Cook County is known for its beautiful homes, picturesque streets, and stunning lakefront views, making it an ideal place for families and professionals. Winnetka has a strong sense of community, with various community events and activities that bring residents together. The village also boasts top-rated schools, providing an exceptional education for children. Residents of Winnetka can enjoy a vibrant downtown area with a wide range of shopping and dining options, including boutiques, restaurants, and cafes. Additionally, the village is home to several parks and recreational facilities, including the expansive Skokie Lagoons, providing ample opportunities for outdoor activities and relaxation.
Winnetka's convenient location near major highways and easy access to Chicago provides the perfect balance between tranquility and accessibility to urban amenities. In addition to its natural beauty and family-friendly environment, Winnetka offers a thriving business community with numerous employment opportunities. The village's local economy is thriving, with a variety of businesses, shops, and restaurants catering to the needs and preferences of the community. Winnetka also hosts several cultural and entertainment events, such as concerts, art fairs, and theater performances, adding to the cultural richness of the village. Whether it's exploring the natural beauty, engaging in community events, or enjoying the local businesses, living in Winnetka offers a fulfilling and enriching lifestyle for its residents.
Why Remodel In Winnetka, IL
With the rise in telecommuting, more people and families are looking to move outside the city to a near-by suburb. As Winnetka is within minutes of downtown Chicago and being such a great suburb to live in, remodeling and improving the value of your house could prove to be beneficial. Additionally, with award winning private and public schooling, lots of parks and lakes, and historic homes in the area, Winnetka is a great area to live in. Investing in your Winnetka home will be an investment in your future.
Looking to start your new life with your family or in your career and not wanting to stay in the busy city, Winnetka offers a great option. With some historic buildings, that does not mean you need to sacrifice your dream house, and Patrick A. Finn will help you achieve the look you are seeking!
Why Choose Patrick A. Finn To Remodel In Winnetka, IL
With a significant percentage of the homes we remodel being located in Winnetka, we know the homes, the village codes and the people well. The satisfaction of seeing the final product and our client's reactions when we are able to bring their vision to life - this is why we do what we do. When you choose Patrick A. Finn, we put you first. We listen to you and what you want. With several years of project experience in the Winnetka area, we have been able to build trust and awareness. Additionally, having a wealth of knowledge with the specific homes and architecture in your neighborhoods, sets us apart from the rest. Let us make your dreams a reality!
Let us make your dreams a reality! Schedule your home renovation discovery session today!
Winnetka Area Walnut Cabinets Kitchen Addition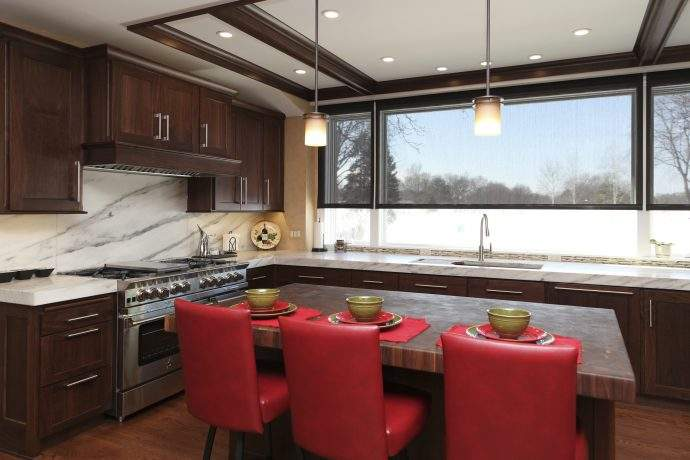 The owner of this Winnetka-area home loves to cook and chose to install a commercial grade stove as part of this kitchen remodeling project. We took a galley kitchen and turned it into a large, beautiful space by adding a 10-foot addition to the back of the home.
The end grain walnut butcher block was a feature the owner loved and it turned out to be a wonderful focal point in the kitchen. It was complemented by the marble backsplash and wood paneled fridge and freezer doors gave a clean, streamlined look to the kitchen.
Elegant Beige Master Bath In The Winnetka Area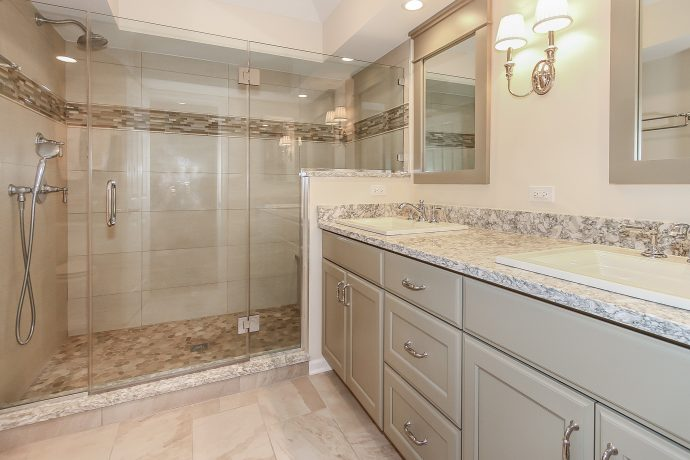 These Winnetka area homeowners knew they wanted a space that would be relaxing and provide practical storage. This monochromatic master bath is the perfect combination of elegance and serenity. Design aspects like the curvature of the shower and cabinet accessories were repeated throughout the space to give it a distinct and cohesive look and feel.