North Barrington, IL Home Remodeling Contractor & Custom Home Builder
About North Barrington, IL
Located approximately 40 miles northwest of Chicago lies the small village of North Barrington. With a population in the range of 3,000 people, this leads to a rather tight-knit community. North Barrington has a lot of gorgeous houses and large properties. With a lot of long and windy roads, residents often find themselves taking walks. Additionally, residents tend to find themselves at The Club at Wynstone golf course.
Why Remodel In North Barrington?
Living near the Wynstone golf club or in the surrounding area, this happens to be a rather gorgeous area. Being such a beautiful location, you may want to ensure that your home and property reflect the surrounding area.

With such nice scenery within North Barrington, you also deserve to be living in a newly remodeled home to match. With historic buildings in the area and wanting to preserve their history, that does not mean you need to sacrifice your dream house look, and Patrick A. Finn will help you achieve the look you are seeking!


Why Choose Patrick A. Finn To Remodel In North Barrington?
At Patrick A. Finn, our goal with every project is to help homeowners achieve the home of their dreams! Whether it's a home addition, home remodel, or custom-designed home, we take pride in helping our clients plan, design, and construct a home based on their unique vision.
Our experienced and talented team of North Barrington, IL remodelers are here for you! We'll help you design and build a home that will be cherished for generations. Our decades of experience in North Barrington designing and constructing home renovation projects will ensure the finished project matches your imagination.
Let us make your dreams a reality! Schedule your home renovation discovery session today!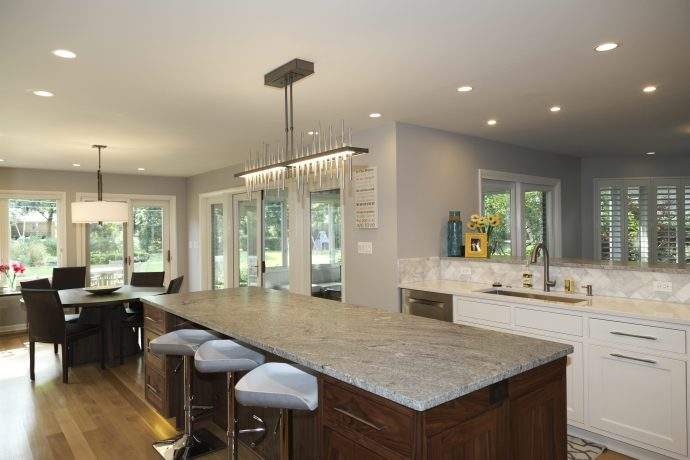 We remodeled this kitchen for a family who loves to entertain. Their formerly cramped kitchen now opens up into the living room, creating a natural gathering place for the whole family (and their guests).
Our favorite features from this remodel include:
Stunning custom walnut island with seating for 3, toe kick lighting, and marble countertops
Icicle-like pendant lighting
Marble subway tiles laid in a herringbone pattern
A beverage refrigerator and glass upper cabinets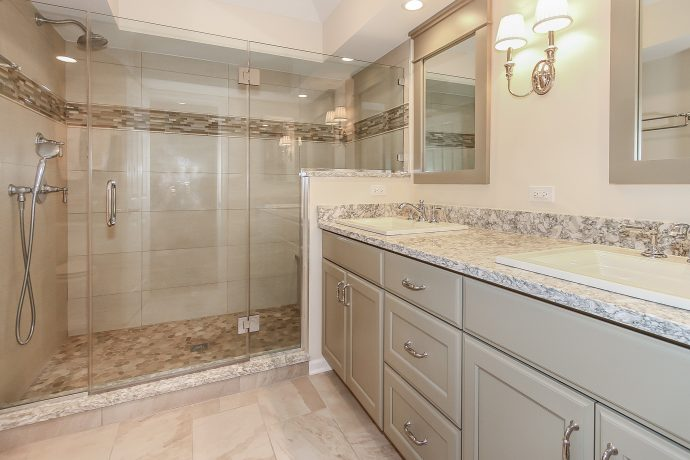 These North Barrington area homeowners knew they wanted a space that would be relaxing and provide practical storage. This monochromatic master bath is the perfect combination of elegance and serenity. Design aspects like the curvature of the shower and cabinet accessories were repeated throughout the space to give it a distinct and cohesive look and feel.
Get Your Project Started Today
Get Your Project Started Today