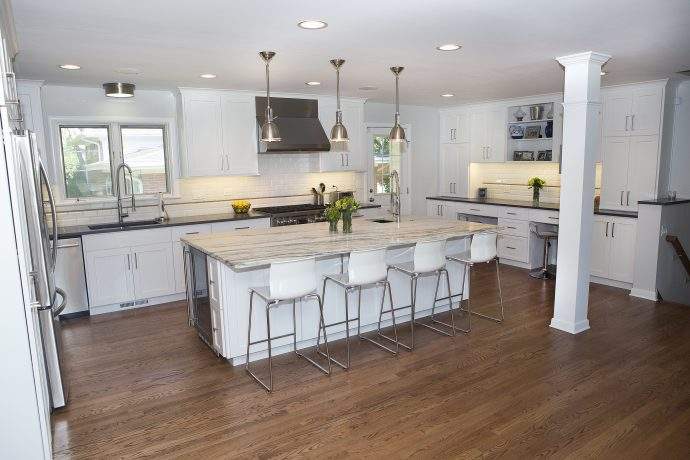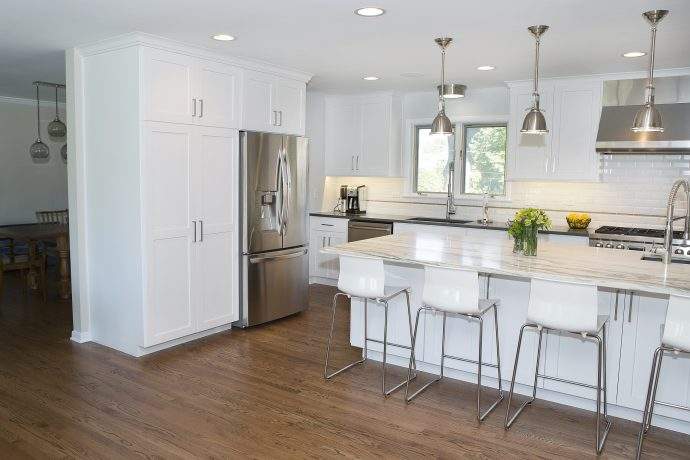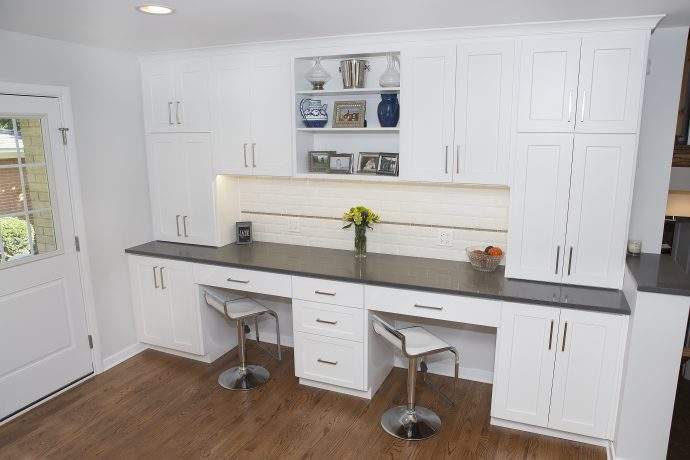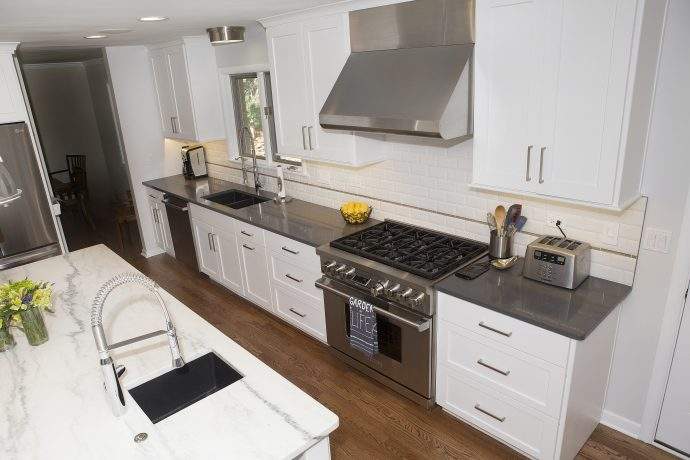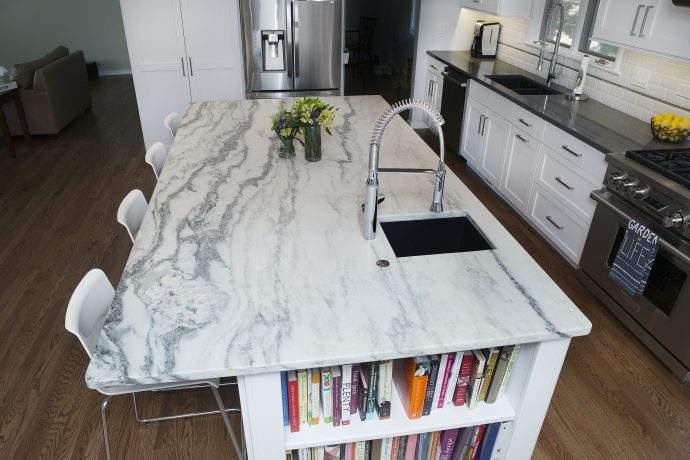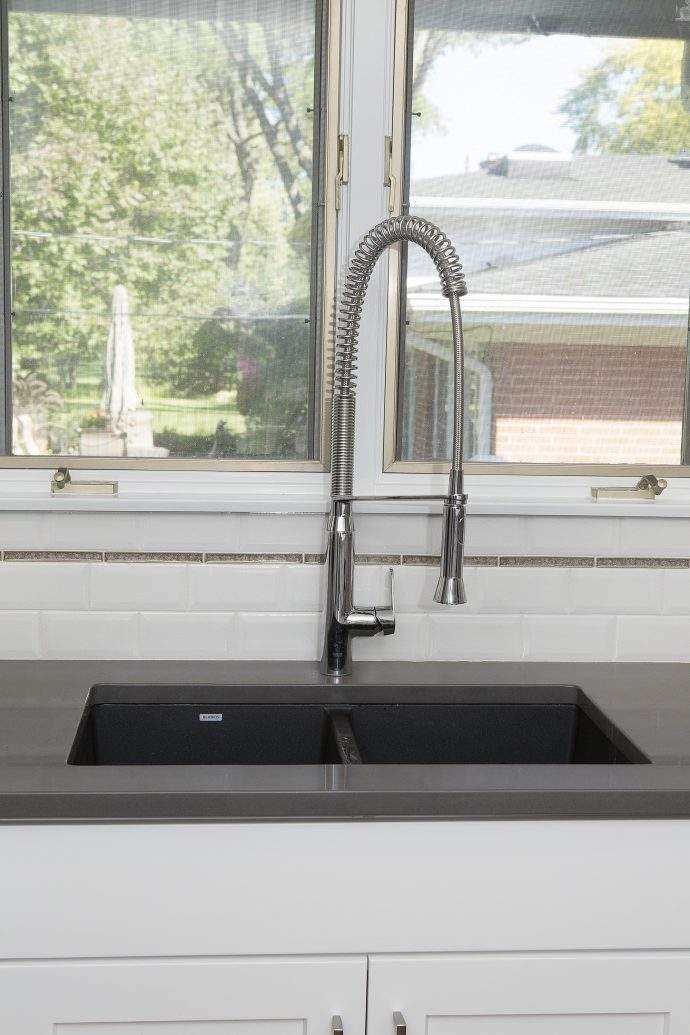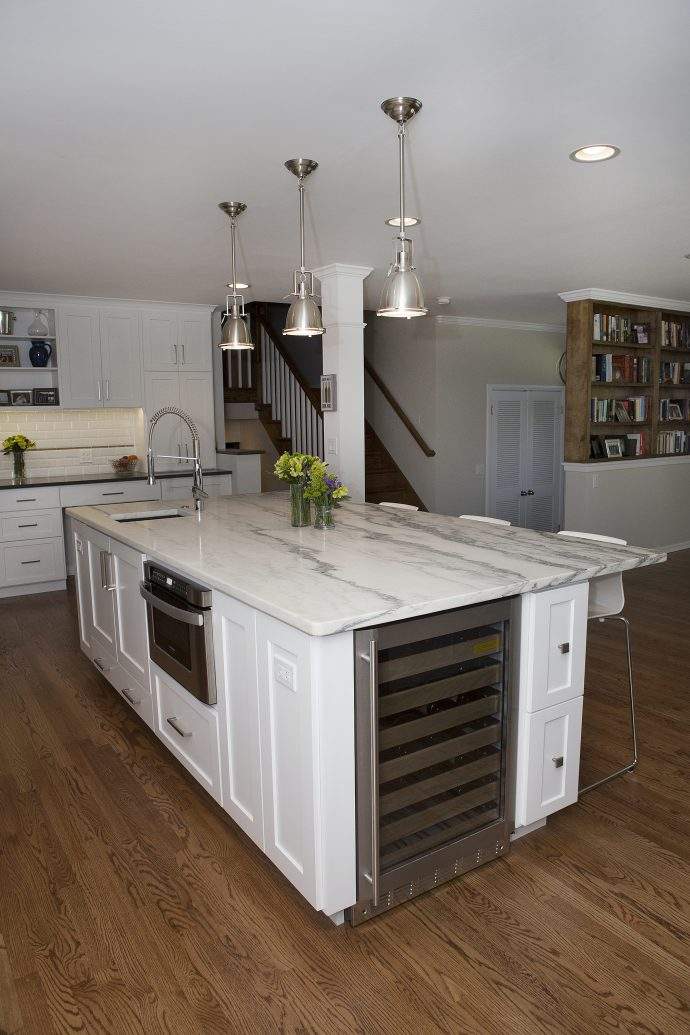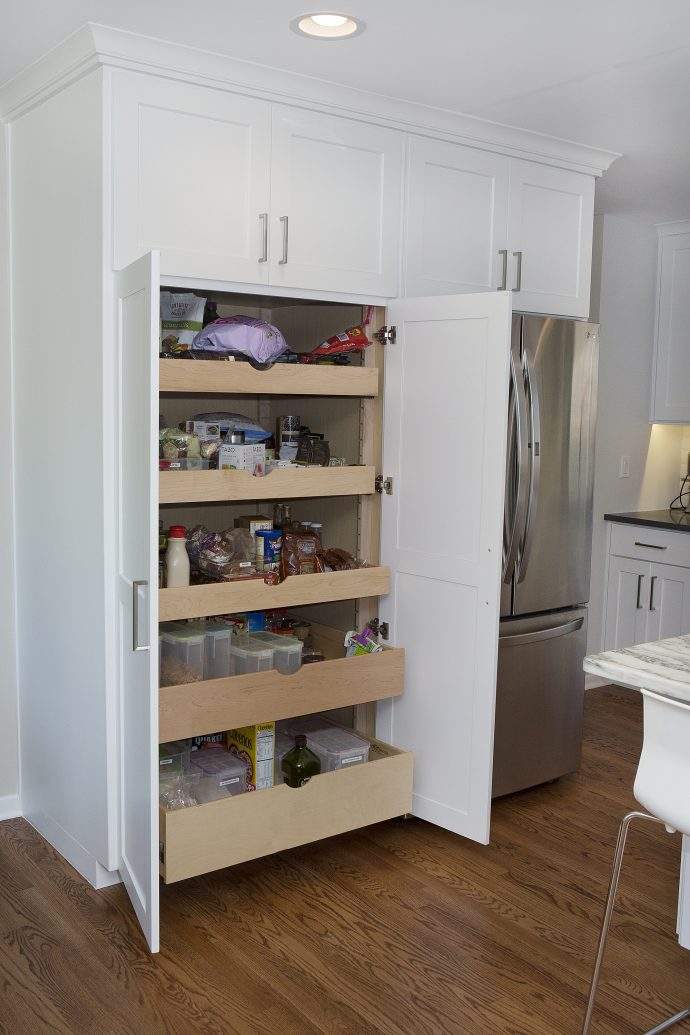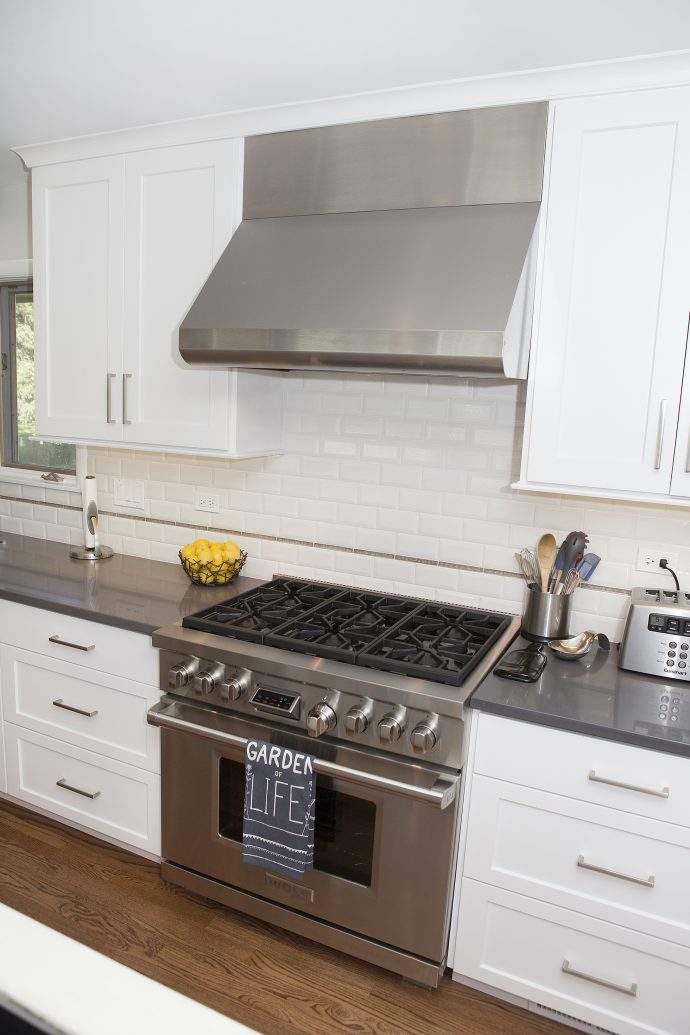 Arlington Heights, IL
This beautiful home is owned by a couple looking for a bright white modern kitchen with a bit of an industrial feel– without sacrificing the look of a classic kitchen. The homeowners opted for stainless steel appliances and fixtures to help achieve the modern look they wanted.
To help open up the space, we removed a wall separating the kitchen and living room. Working with the homeowners, we reconfigured the kitchen's layout to create a function design with plenty of storage. The kitchen includes both a main sink on the perimeter and a prep sink in the island to make meal prep easy and functional.
We added a very unique feature as well: two desks at the end of the kitchen that can be used as a workstation for their young children to use while doing homework. It even doubles as a breakfast nook, allowing for the family to spend more time together in the heart of their home!
Get Your Project Started Today