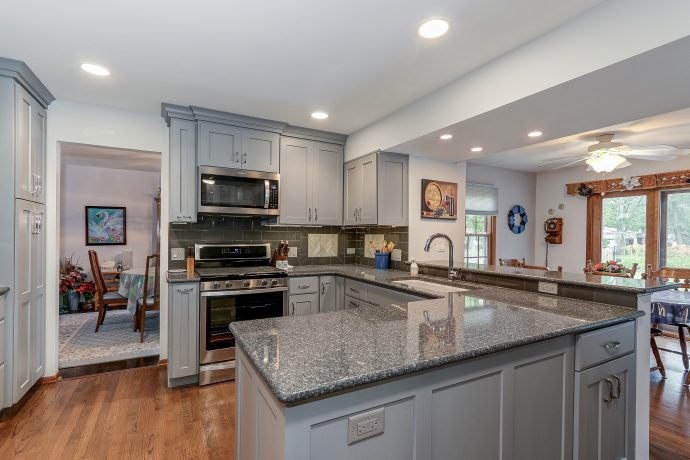 How can we help remodel your home?
No matter what you've got in mind for your home improvement project, you can be sure our skilled artisans will deliver one-of-a-kind results on time and on budget. We are here to help you create your dream home, a place you are proud to call your own. When you work with Patrick A. Finn, you're family!
Whether your growing family's needs have changed, you want an updated floor plan, or you're searching for a more open and inviting space, Patrick A. Finn can help you remodel your house into the home of your dreams. Our skilled artisans have years of experience working with homeowners in Arlington Heights, Barrington, and the rest of Chicago's Northwest Suburbs to develop home remodels that meet their needs and exceed their expectations.
We can help you…
Modernize old and outdated homes
Create open, functional living spaces
Add amenities and luxuries to your master bedroom suite and bathrooms
Redesign your kitchen around features that complement your lifestyle
Create a space that you are proud to call home
When it comes to improving not only the aesthetics but livability of your home, our flawless design will leave you thrilled with your new space. Our in-house team of home remodelers can help you create a floor plan that better suits your needs and uses your current space more efficiently. Whatever your goals, we'll work with you to make your vision a reality.
Your home should empower your family to relax and live your best life. You deserve a home you love!
If you can dream it, we can build it.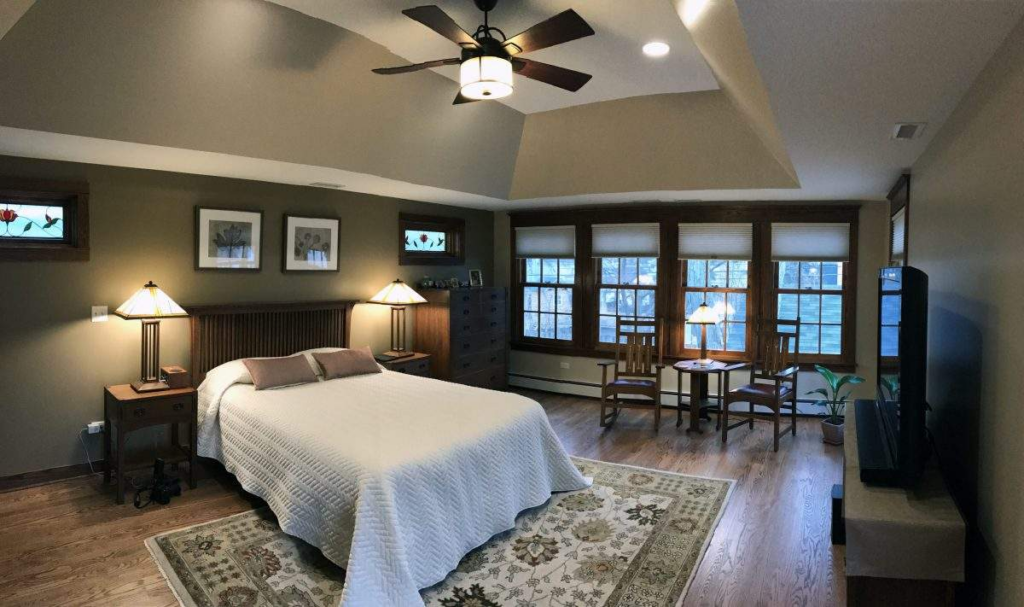 Our Design-Build Process
No matter the direction or scale of your home renovation project, every project we work on at Patrick A. Finn is completed using our design-build process that's centered around you.
From when your initial consultation begins through the completion of your remodel, we're here to make sure everything goes smoothly and your project turns out the best it possibly can.
Patrick A. Finn will coordinate the work of our designers, architect partners, engineers, and in-house carpenters so you can enjoy the big picture of your home remodel. This process consistently results in a more efficient project and a more beautiful, functional home.
Just how does our process work?
At your initial consultation, our designers will get to know you and learn about your vision, timeline, and budget. Together, you'll work towards a flawless home design and develop a detailed plan for bringing it to life.
We'll then help you gather all the materials needed for your home remodel. We've worked with and vetted our preferred material and appliance vendors over years of business and only work with suppliers we trust. Our team home remodel contractors will also handle necessary building permits.
Finally, we'll complete your home remodel on time and on budget. Our job isn't done until you are completely happy with your new home!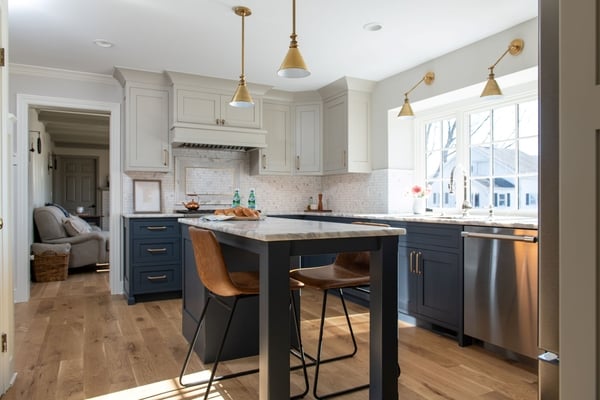 "Patrick Finn is a premier builder in our area and is known for excellent work, professionalism, and integrity. I have referred him to many people knowing that he'll do the job on time and with the highest standards. Anyone who is contemplating a remodel, an addition or a brand new home will get the best service from Patrick A. Finn." — Kathy B.
Our Awards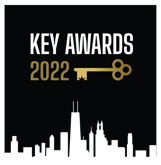 We've been lucky to work with so many amazing people and properties over the years. We've received numerous Key Awards from the Home Builders Association of Greater Chicago.

Read more about the awards we've won.


---

---
About Patrick A. Finn
Patrick A. Finn and his team of experts have worked on hundreds of award-winning home construction, design, and remodeling projects in the Chicago area.
Raised in Ireland, Patrick A. Finn began his career as a carpenter in the United Kingdom, learning the tools of the trade from a carpenter who built bars in the shipyards of Glasgow. Patrick now passes this old-world craftsmanship training down to the entire Patrick A. Finn team.
When our skilled artisans join our team, they're trained from the bottom up to ensure they learn the Patrick A. Finn standard. Our entire team takes pride in their workmanship, ability to complete complex jobs and a sterling reputation in the Chicagoland area.
When you work with our team at Patrick A. Finn Ltd., you'll receive our:
Commitment

to true craftsmanship, flawless design, and attention to even the smallest details.

Focus

on open communication, making sure you'll have the information you need and answers to all of your questions.

Dedication

to a job well done.

We can be counted on to complete your project on time and within your budget.
Are you ready to discover the home of your dreams?