Northbrook, IL - Home Remodeling Contractors & Custom Home Builders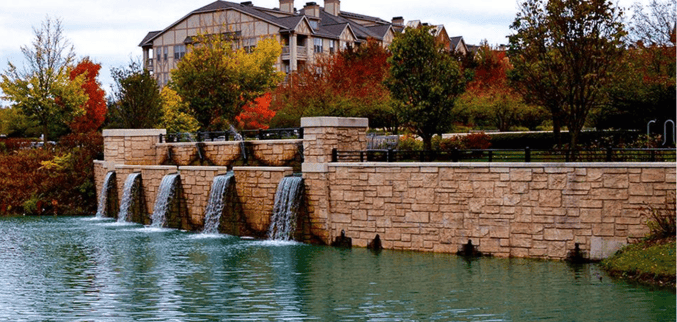 About Northbrook, IL
Located at the northern peak of Cook County, Northbrook is a suburb of Chicago located approximately 25 miles away from downtown. Northbrook's name originated from the West Fork of the North Branch of the Chicago River that runs through the village. Northbrook is home to many retirees and features several restaurants, coffee shops, parks, and also has the Northbrook Court shopping mall.
Northbrook Court
The shopping mall is a great location for people to go shopping and for people to hang out and enjoy their days. They have several different entertainment options, dining, and shopping to capture the full experience.
Why Remodel In Northbrook, IL
As many retirees living in Northbrook, your home may not match your lifestyle. To accommodate our changing needs, remodeling is the perfect option. There is no need to move, look for a new house, or anything. All you need to do is remodel to adjust to your changing needs!
Since the majority of people in the Northbrook area own your homes, I'm sure you love to call it home. Although, it may just need that little facelift to achieve that dream home or space that you always wanted.
Why Choose Patrick A. Finn To Remodel In Northbrook, IL
The satisfaction of seeing the final product and our client's reactions when we are able to bring their vision to life - this is why we do what we do. When you choose Patrick A. Finn, we put you first. We listen to you and what you want. With several years of project experience in Northbrook and the surrounding area, we have been able to build trust and awareness. Experience in the area and among the beautiful houses in Northbrook, we are well aware of the nuances and know the ins and outs of these types of homes. Additionally, having a wealth of knowledge of the specific homes and architecture in your neighborhoods sets us apart from the rest. Let us make your dreams a reality!
Let us make your dreams a reality! Schedule your home renovation discovery session today!
Elegant Beige Master Bath near Northbrook, IL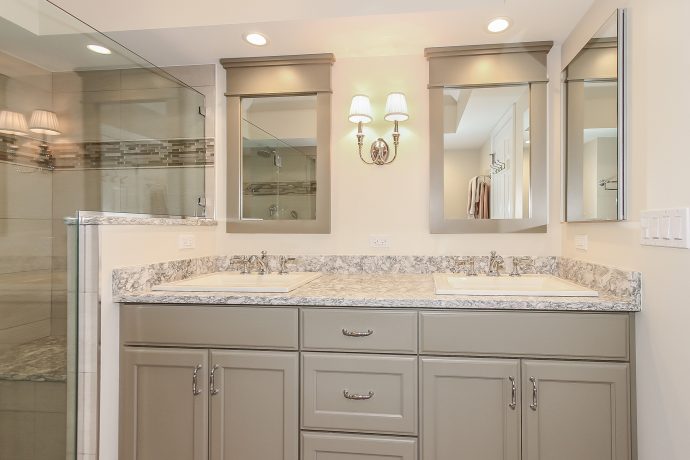 The homeowners were looking for a space that would be relaxing and provide more practical storage. This monochromatic master bath is the perfect combination of elegant and serene. Design aspects, like the curvature of the shower and cabinet accessories, were repeated throughout the space to give it a well-designed look and feel.
Light and Bright Kitchen Remodel in the Northbook, IL area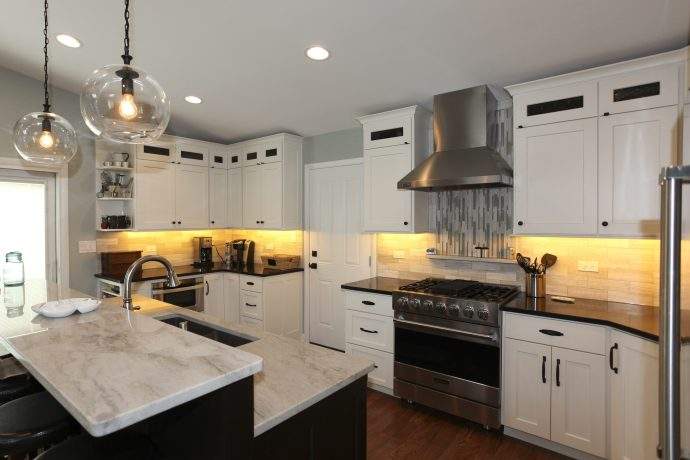 The owners of this 1960's home wanted to remodel the original kitchen to improve the layout and bring in some modern touches. We started by removing the walls from the kitchen, dining, and family rooms to open up the entire space. We installed a 24-foot wooden beam to support the vaulted ceilings.