Home Remodeling Contractors & Custom Home Builders in Glenview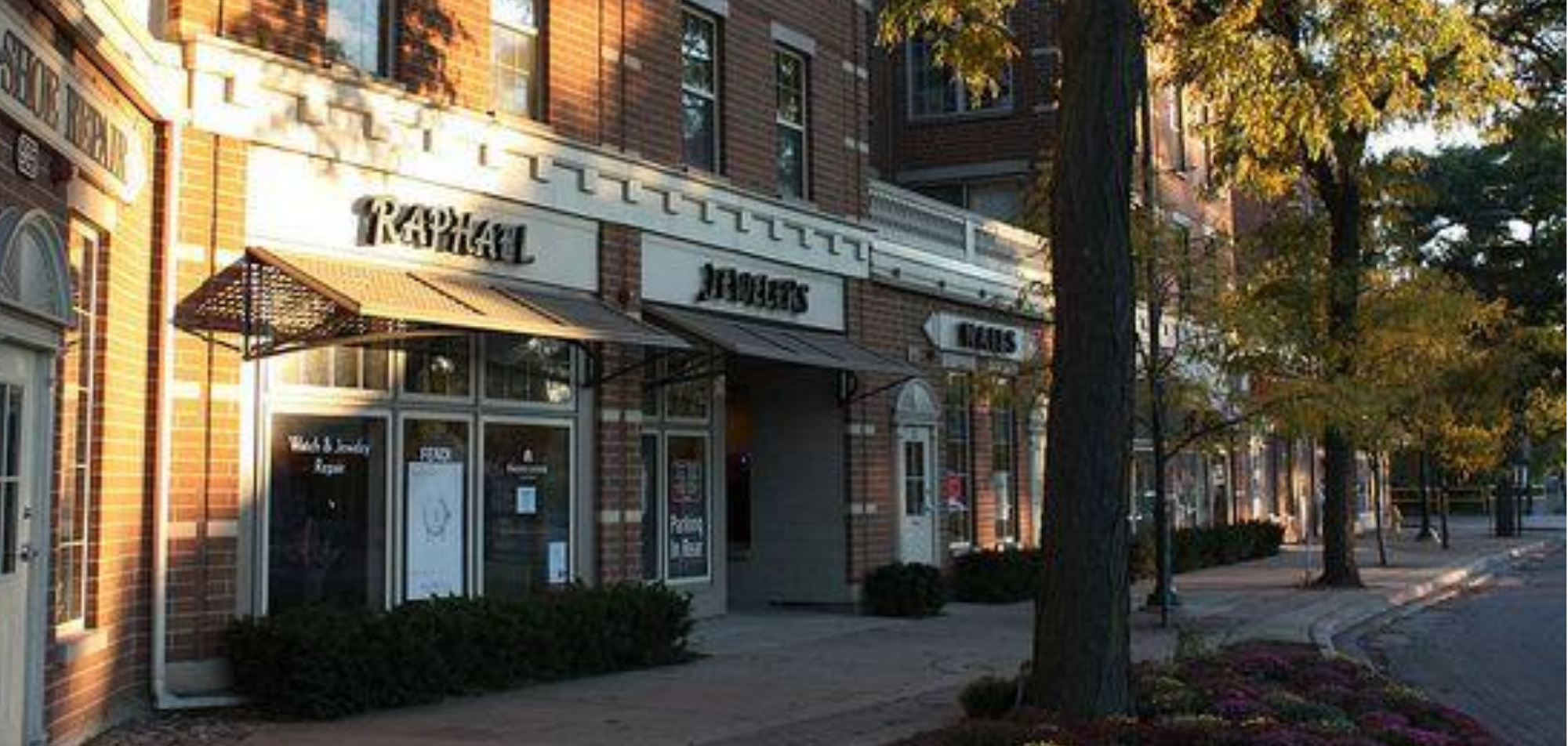 True Craftsmanship & Flawless Design
Are you ready for the home of your dreams? At Patrick A. Finn, we'll bring your vision to life.
We design and build home additions, execute impeccable remodels on historic homes, and even build custom homes from the ground up. We strive to create spaces that represent you, exceed your family's expectations, and complements your lifestyle.
Our award-winning design-build team and construction experts have decades of experience here in the Glenview area. Our results (and satisfied clients) speak for themselves!
Our Proven Design-Build Process
Home construction, remodeling, and home additions projects can feel overwhelming to homeowners if not approached the right way. For years, when remodeling your home you had to:
Seek out and hire designers and architects
Interview, schedule, and manage the work of all contractors and tradespeople
Obtain permits and purchase construction materials
Manage construction timelines and set high-standards for quality control
It was almost impossible to keep your budget and deadline on track when managing all of these yourself. Furthermore, it almost never resulted in a finished product you truly loved.
Fortunately, there is another way!
Patrick A. Finn, Ltd. does things differently. We're the construction experts and are here to handle everything from the initial conception and design of your project to entire construction and warranty period. We work with only the most qualified and experienced designers, architects, and construction professionals in Glenview.
What makes us special? We anticipate problems before they materialize and find creative solutions to keep your Glenview home remodel on-schedule and under-budget.
Our design-build process creates results that are simply unbeatable.
Our Services
We offer a variety of construction, custom design, and remodeling services to Glenview residents and their homes.
"Patrick A. Finn, Ltd is a fantastic company to work with if you are considering remodeling your home or building a new home. His team is very professional and knowledgeable and produce high quality work. They are truly expert craftsman. Patrick worked with us himself, in order to provide us with the results that we wanted. His input was incredibly valuable. His team, especially his finish carpenters who are excellent craftsmen, and the interior designer, who helped us design the two upstairs bathrooms and change the palette for our wall color, expertly guided us along the way, paid careful attention to detail, included us in important decision making as our project progressed. At the end, our entire second floor of the house was remodeled, with addition of a new master bedroom suite, in the craftsman style. We are thrilled with the outcome and work quality. We highly recommend Patrick and his team for your project."

— Pat & Kathy
Let's Bring Your Vision to Life. Call (847) 358-4133 Today to Schedule A Free Consultation!
Download Our Design Build Home Remodeling Resources
Design-build is a new approach to home remodeling and construction.
Our award-winning team has created a guide to help you understand how the design-build process works. There's also a checklist you can use to evaluate design-build contractors.
Download these resources here, or give us a call at (847) 358-4133 to learn more.
Our Home Remodeling Portfolio
Glenview Area Gathering Kitchen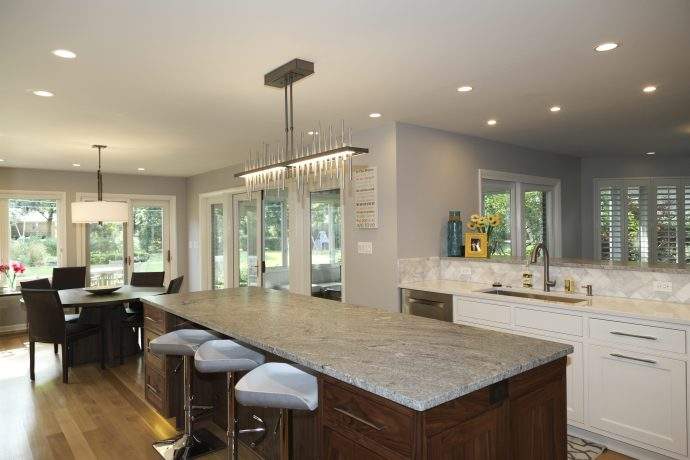 We remodeled this kitchen for a family who LOVES entertaining. Their formerly cramped kitchen now opens up into the living room, creating a natural gathering place for the whole family (and their guests).
Our favorite features from this remodel include:
Stunning custom walnut island with seating for 3, toe kick lighting, and marble countertops
Icicle-like pendant lighting
Marble subway tiles laid in a herringbone pattern
A beverage refrigerator and glass upper cabinets
Craftsman Master Suite Addition In the Glenview Area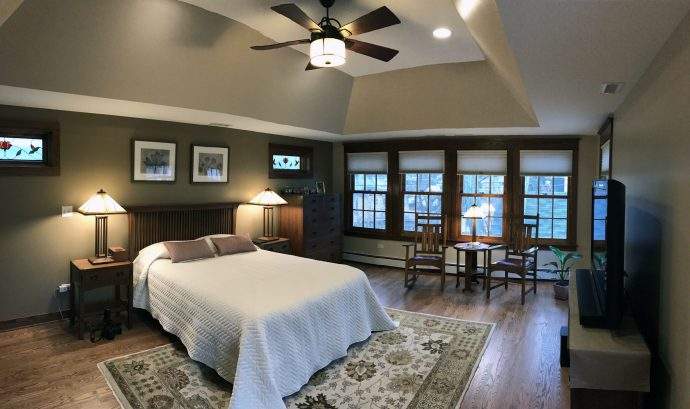 This craftsman-style master suite addition delivered on the homeowners need for a comfortable space to call their own. The addition provided additional space and storage allowing room for a sitting area in the spacious suite.
The small details in this project make a big difference. Some of these details include:
Custom made stained glass window
Tray ceiling
A wall of craftsman-style windows
Custom made bookcase
Each one of these details give the space the personality the owners were hoping for.
Our Awards

We've been lucky to work with many amazing people and properties over the years in Glenview. We've won numerous Key Awards from the Home Builders Association of Greater Chicago.
Read more about our award-winning work.
About Patrick A. Finn
For nearly 30 years, Patrick A. Finn and our team of experts have completed hundreds of design, home construction, and remodeling projects in the Glenview area.
Patrick A. Finn was raised in Ireland and started his career as a carpenter in England. He eventually emigrating to the United States and built a home and business in the north suburbs of Chicago. Thanks to a commitment to hard work (and a bit of Irish luck), Patrick is living his dream.
When you work with the team at Patrick A. Finn Ltd., you'll receive our:
Commitment to true craftsmanship, flawless design, and attention to even the smallest details.
Focus on open communications, making sure you'll have the information you need and answers to all of your questions.
Dedication to a job well done. We can be counted on to complete your project on time and within your budget.
Are you thinking about remodeling or building the home you've always wanted in Glenview? Give Patrick a call at (847) 358-4133 today. He would be honored to help make your dreams a reality!