Northfield IL - Home Remodeling Contractors & Custom Home Builders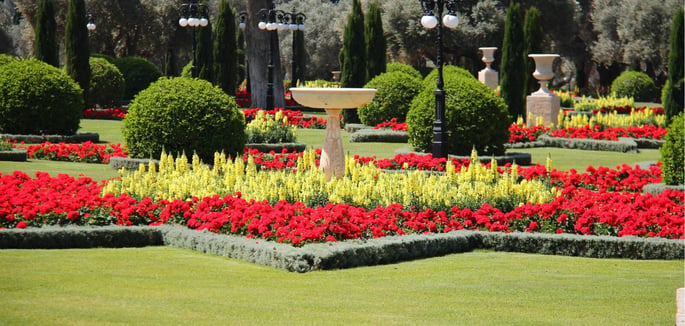 About Northfield, IL
Living in Northfield, Illinois offers residents an enjoyable and unique living experience within the larger New Trier area. With its suburban and country-like feel, Northfield provides a peaceful and tranquil environment for its residents. While it may lack some amenities like walkable shops and commuter stations, it compensates with its lower-profile and increasing property values. Many people choose to live in Northfield due to family connections or a preference for a quieter area. The convenient commute, especially for those working at Kraft or in the western suburbs, adds to the appeal of living in this charming town.
In terms of recreation, Northfield's Park District offers comprehensive programs that cater to various interests. While it may not have a shoreline, it makes up for it by providing other recreational activities. Residents can enjoy parks, sports facilities, and community events that foster a sense of community and engagement. Northfield's slightly more diverse mix of residents adds to the town's vibrant atmosphere, creating a welcoming and inclusive community. Overall, Northfield, Illinois provides a distinct living experience with its unique blend of suburban charm, convenient location, and community engagement opportunities.
Why Remodel In Northfield, IL
With the rise in telecommuting, more people and families are looking to move outside the city to a near-by suburb. As Northfield is within minutes of downtown Chicago and being such a great suburb to live in, remodeling and improving the value of your house could prove to be beneficial. Additionally, with award winning private and public schooling, lots of parks and lakes, and historic homes in the area, Northfield is a great area to live in.
Looking to start your new life with your family or in your career and not wanting to stay in the busy city, Northfield offers a great option. With some historic buildings, that does not mean you need to sacrifice your dream house, and Patrick A. Finn will help you achieve the look you are seeking!
Why Choose Patrick A. Finn To Remodel In Northfield, IL
With 90% of the homes we remodel being located in Northfield, we know the homes, the village codes and the people well. The satisfaction of seeing the final product and our client's reactions when we are able to bring their vision to life - this is why we do what we do. When you choose Patrick A. Finn, we put you first. We listen to you and what you want. With several years of project experience in the Northfield area, we have been able to build trust and awareness. Additionally, having a wealth of knowledge with the specific homes and architecture in your neighborhoods, sets us apart from the rest. Let us make your dreams a reality!
Let us make your dreams a reality! Schedule your home renovation discovery session today!
Our Home Remodeling Portfolio
Northfield Area Silver Key Award Winning Kitchen Renovation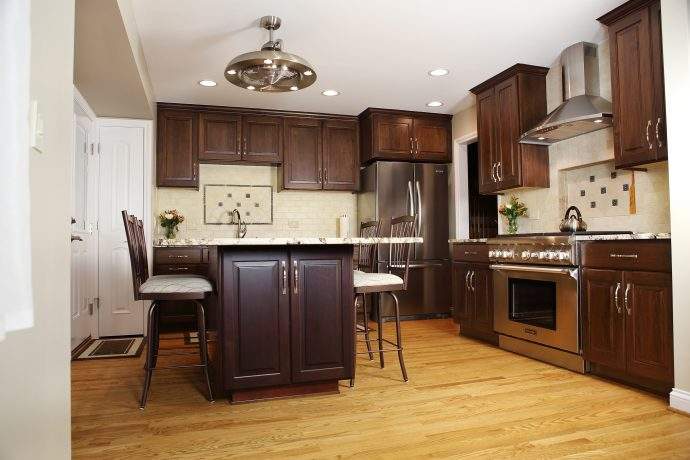 This home, built in the 1920's, featured a small and cramped kitchen. We worked with the owners to create an open and functional space. We added a slew of new features, including more storage, a kitchen island, a commercial grade stove, and a translucent countertop with LED backlighting. The results speak for themselves!
Door County Inspired Bathroom In The Northfield Area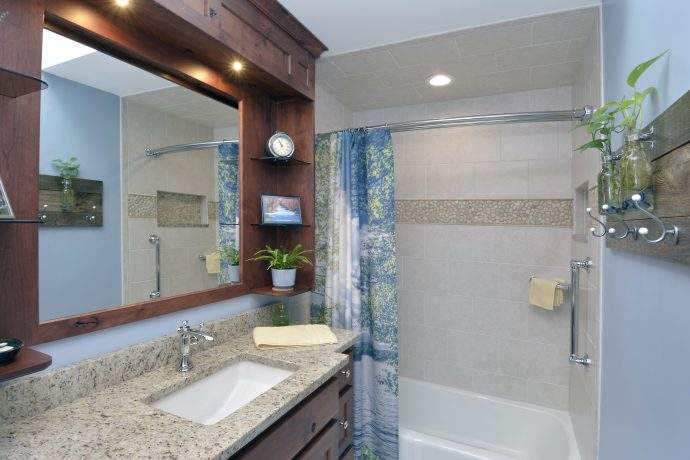 We worked with the owners of this Northfield area home to update their bathroom. Lifelong lovers of Door County Wisconsin, the owners wanted to incorporate their love of nature into their bathroom. Each design represents an element of nature, and the whole room feels clean, airy, and modern.