Mount Prospect, IL - Home Remodeling Contractors & Custom Home Builders in Mount Prospect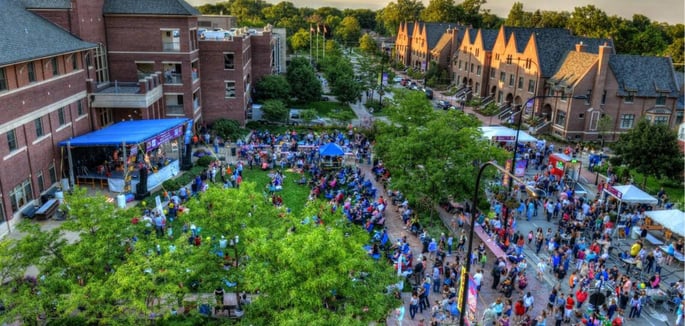 About Mount Prospect, IL
Approximately 20 miles northwest of downtown Chicago, is the village of Mount Prospect with a population of around 55,000. Within close proximity of O'Hare International Airport, this makes traveling easier and less of a hassle. As one of the best places to live in America, Mount Prospect offers great schooling for your kids and raising a family.
With the Mount Prospect Golf Club and lots of parks and near-by lakes to enjoy days at, getting outdoors and enjoying the fresh air is a breeze in Mount Prospect.
Why Remodel in Mount Prospect, IL
The added benefit of the quiet, relaxing suburb life, but still within minutes of being able to enjoy what downtown Chicago has to offer, Mount Prospect offers it all! The declining need to live in the busy city has grown popularity in outside suburbs and remodeling your home to fit your dream vision can be achieved easier than you think.
Additionally, with great schooling, lots of parks and lakes, and historic homes in the area, Mount prospect is a great area to live in. Patrick A. Finn will help you achieve the look you are seeking!
Why Choose Patrick A. Finn to Remodel in Mount Prospect, IL
The satisfaction of seeing the final product and our client's reactions when we are able to bring their vision to life - this is why we do what we do. When you choose Patrick A. Finn, we put you first. We listen to you and what you want. With several years of project experience in the Mount Prospect area, we have been able to build trust and awareness. Additionally, having a wealth of knowledge with the specific homes and architecture in your neighborhoods, sets us apart from the rest. Let us make your dreams a reality!
Let us make your dreams a reality! Schedule your home renovation discovery session today!
Remodeling Projects We've Completed in Mount Prospect, IL
Mount Prospect Door County Inspired Bathroom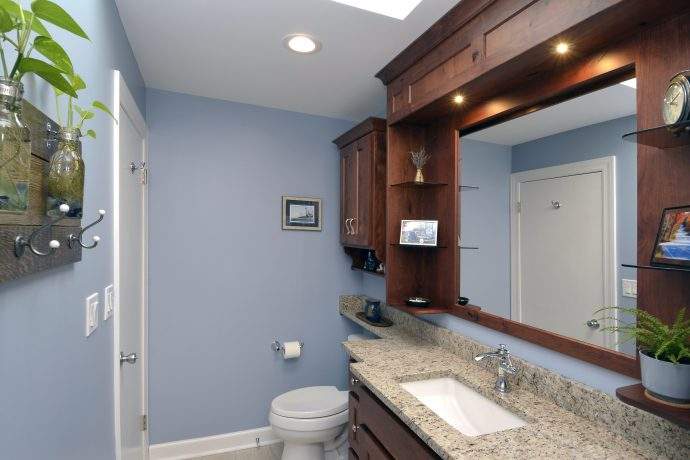 These homeowners use this bathroom as a hall bathroom and a master bathroom. They were looking to create a clean and airy space that felt up to date. As life long lovers of Door County Wisconsin, they wanted to incorporate their love for nature into their bathroom. Each selection they made in the bathroom represented an element of nature for the homeowners. They are thrilled with their nature-inspired space! We loved working on such a unique and meaningful project for them.
Mount Prospect Silver Key Award Kitchen Renovation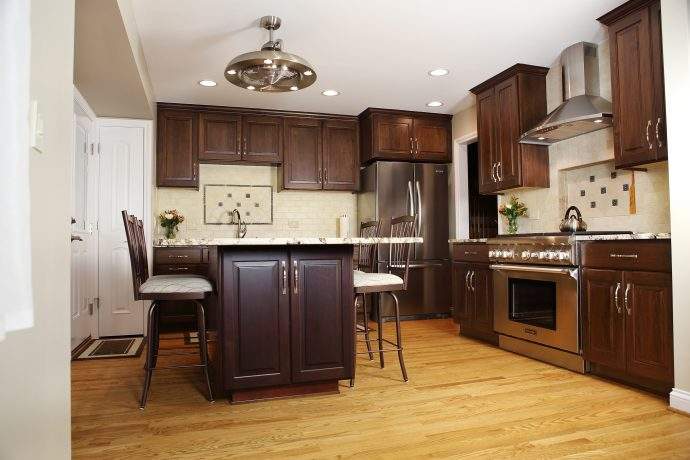 This home was built in the 1920's and featured a kitchen that is quite small and poorly laid out by today's standards. The homeowners desired a more open and functional kitchen space.
Mount Prospect Walnut Cabinets Kitchen Addition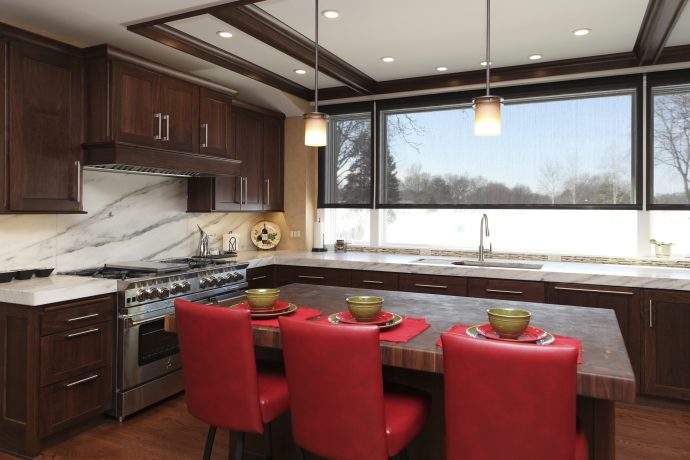 The owner of this home loves to cook and chose to install a commercial-grade stove as part of this kitchen remodeling project. We took a galley kitchen and turned it into a large, beautiful space by adding a 10-foot addition to the back of the home. We recessed the ceiling to accommodate new crown molding which added a little something extra to the kitchen. We also installed a large picture window overlooking the nearby golf course to add natural light to the new space.
Mount Prospect Bungalow Addition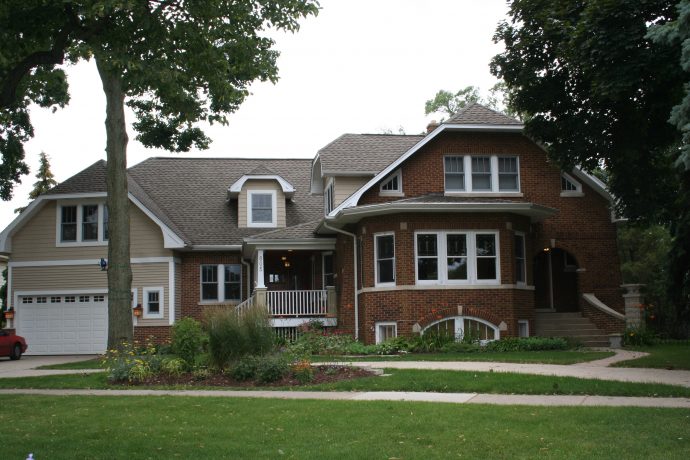 This brick bungalow had a lot of character, but the homeowners wanted to make some changes. They wanted it to feel more like the home of their dreams. To help accomplish this goal, we completed two additions and a porch for them. The new front porch ties in the siding and style of the addition to the left. The left side addition consists of an attached garage with a large master suite on the second floor. In the rear of the home, we added a screen porch for entertaining and enjoying the summer months.