Arlington Heights, IL Home Remodeling Contractors & Custom Home Builders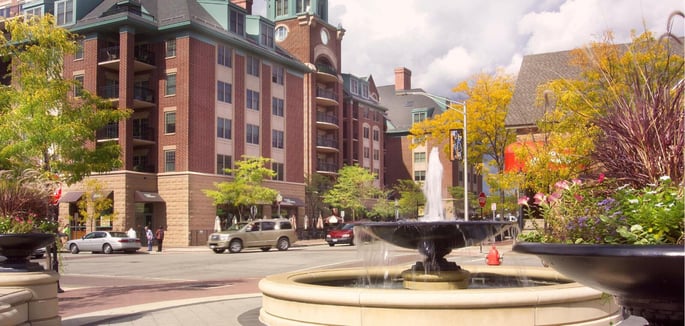 About Arlington Heights, IL
Arlington Heights is a suburb in Chicago located approximately 25 miles Northwest of downtown. Known for being one of the top suburbs to live in Illinois, this is a great spot to either live or relocate. With excellent public schooling, great for families, and booming housing, Arlington Heights is a great location to call home.
With lots of different activities such as parks, lakes, and the Arlington Park Race Track, to keep you going, also not far from downtown, you can assure yourself you will have lots of enjoyable entertainment!
Why Remodel In Arlington Heights, IL
With the rise in telecommuting, more people and families are looking to move outside the city to a near-by suburb. As Arlington Heights is within minutes of downtown Chicago and being such a great suburb to live in, remodeling and improving the value of your house could prove to be beneficial. Additionally, with award winning private and public schooling, lots of parks and lakes, and historic homes in the area, Arlington Heights is a great area to live in. Downtown Arlington Heights is always staying relevant with additions like Arlington Al Fresco dining to help their community during coronavirus and beyond. Investing in your Arlington Heights home will be an investment in your future.
Looking to start your new life with your family or in your career and not wanting to stay in the busy city, Arlington Heights offers a great option. With some historic buildings, that does not mean you need to sacrifice your dream house, and Patrick A. Finn will help you achieve the look you are seeking!
Why Choose Patrick A. Finn To Remodel In Arlington Heights, IL
With 90% of the homes we remodel being located in Arlington Heights, we know the homes, the village codes and the people well. The satisfaction of seeing the final product and our client's reactions when we are able to bring their vision to life - this is why we do what we do. When you choose Patrick A. Finn, we put you first. We listen to you and what you want. With several years of project experience in the Arlington Heights area, we have been able to build trust and awareness. Additionally, having a wealth of knowledge with the specific homes and architecture in your neighborhoods, sets us apart from the rest. Let us make your dreams a reality!
Let us make your dreams a reality! Schedule your home renovation discovery session today!
Remodeling Projects We've Completed in Arlington Heights, IL
Arlington Heights, IL - Early American Craftsman Home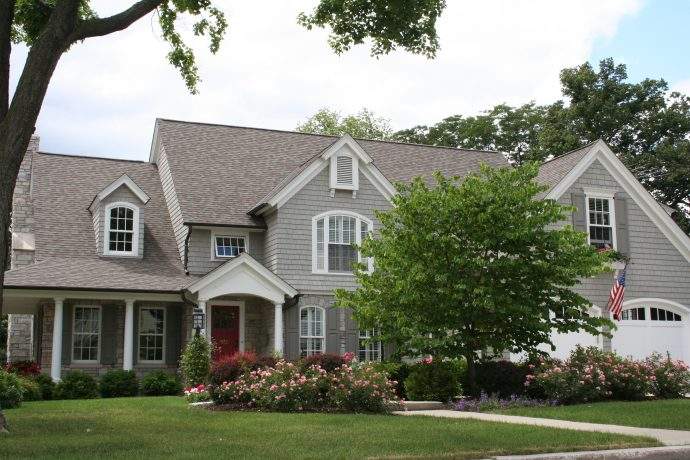 We built this custom home for a family in Arlington Heights. It's a great example of early American Craftsman style, with natural stone and arched windows.
Arlington Heights, IL - Classic White Kitchen Remodel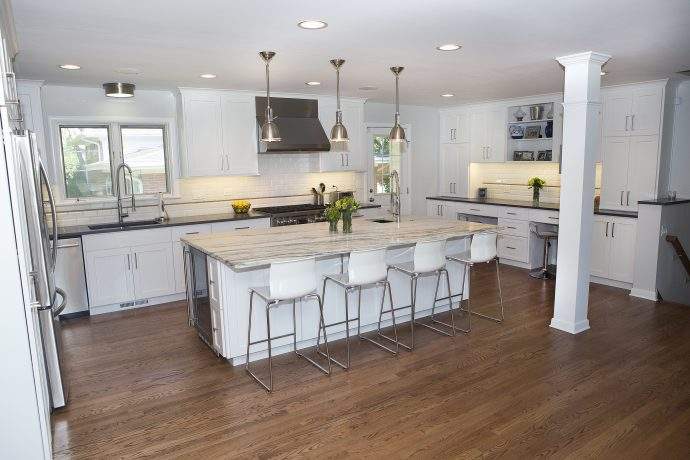 This kitchen remodel began with the homeowners' dream of a modern kitchen that didn't sacrifice the classic style of their home. Working with the family we added all of the latest conveniences, opening up the space, and creating the kitchen of their dreams.
Arlington Heights, IL - Craftsman Master Suite Addition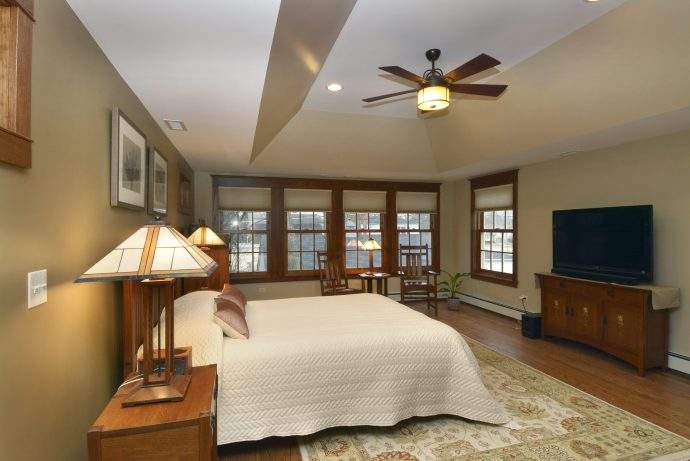 This project was designed by a local architect and the homeowners chose to hire us to build it. We were excited to help make this master suite come to life! This craftsman style master suite addition gives the homeowners a comfortable space to call their own. Because the addition gave them the added space and storage that they were looking for, they now have room for a sitting area in the spacious suite.
Arlington Heights, IL - Craftsman Master Suite Bathroom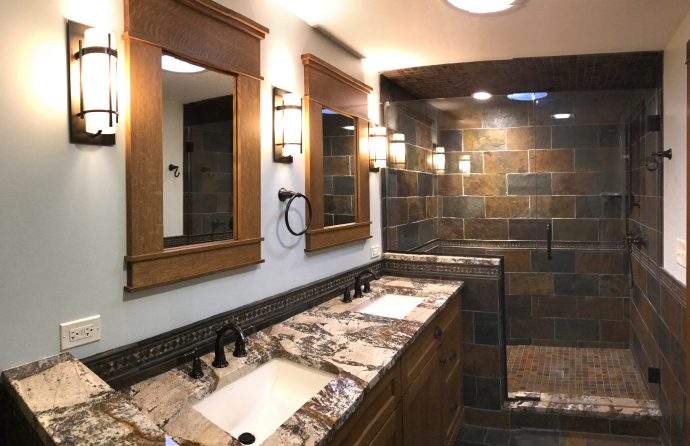 This project was done for a couple who came to us with architectural drawings for a Craftsman Style master suite addition. This completely new bathroom was a part of the master suite we built. They were looking to update the second story of their home, and this bathroom was an exciting part of the process!