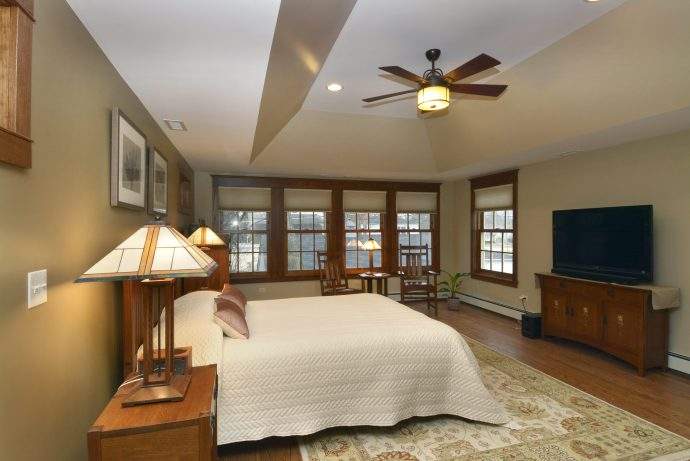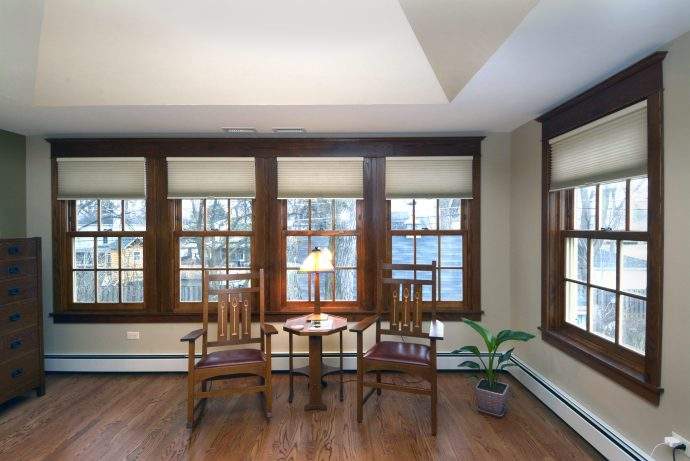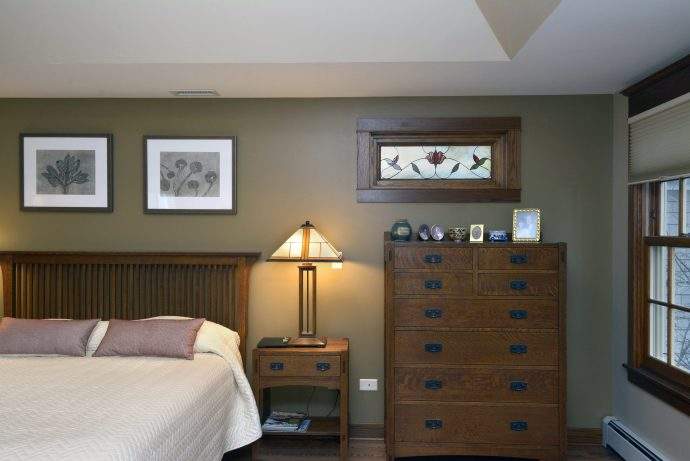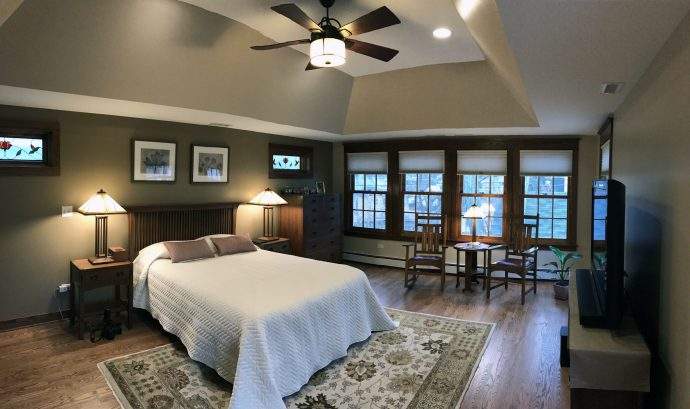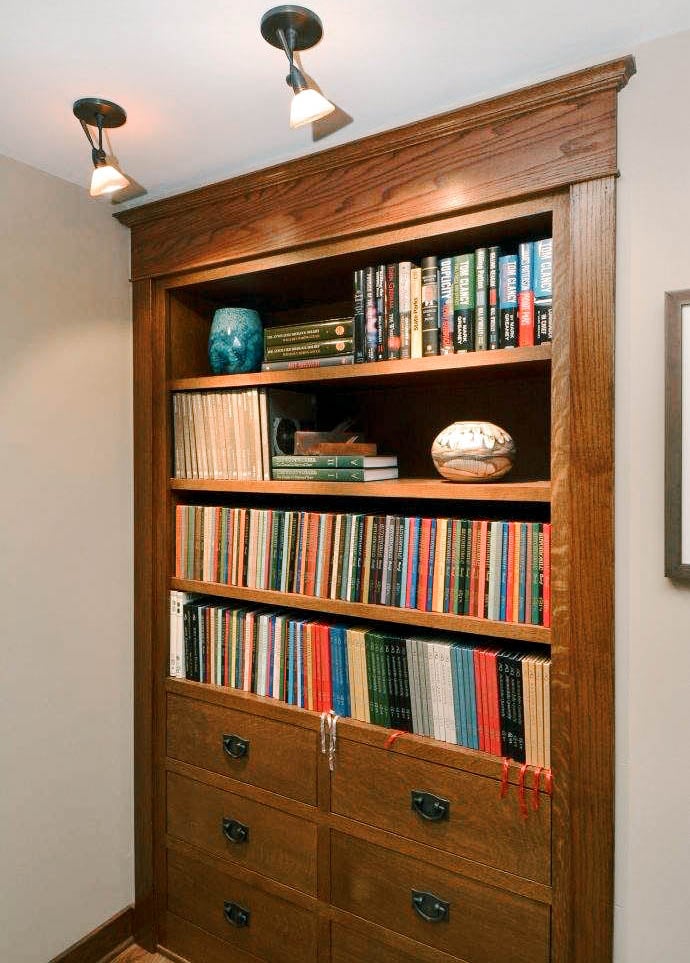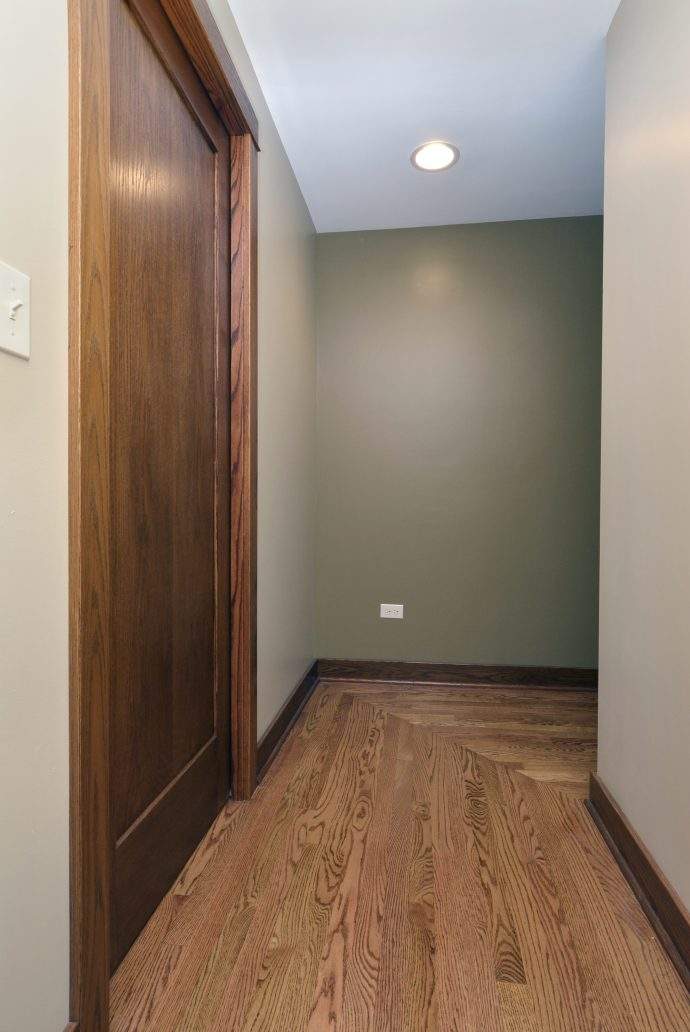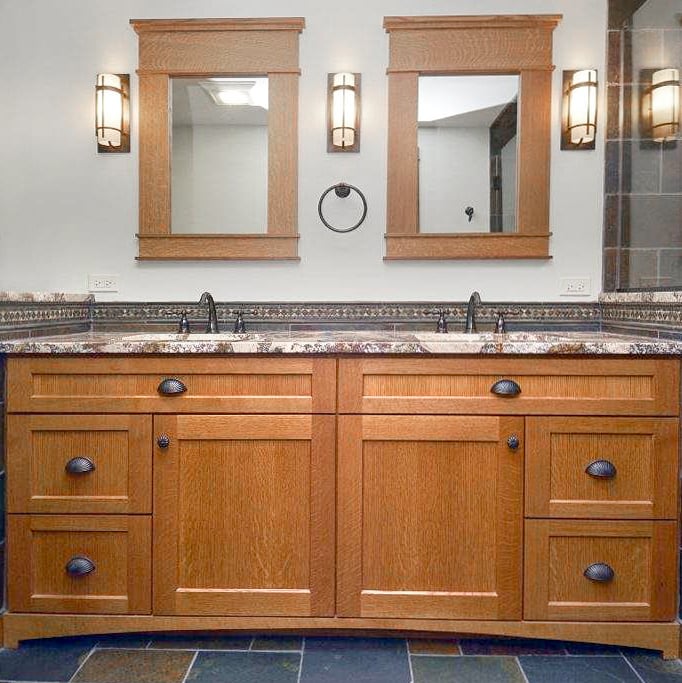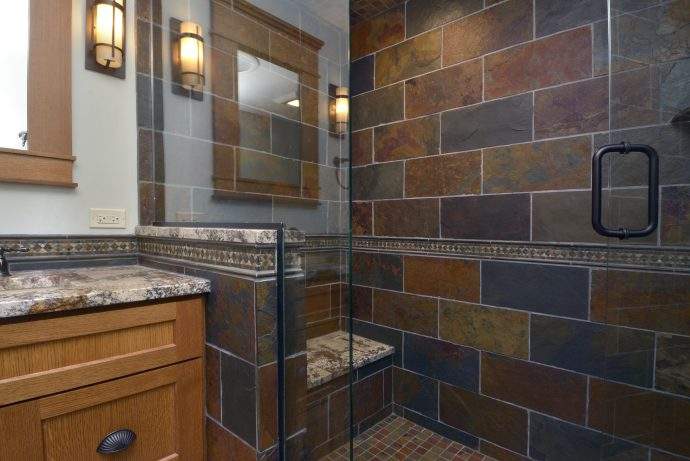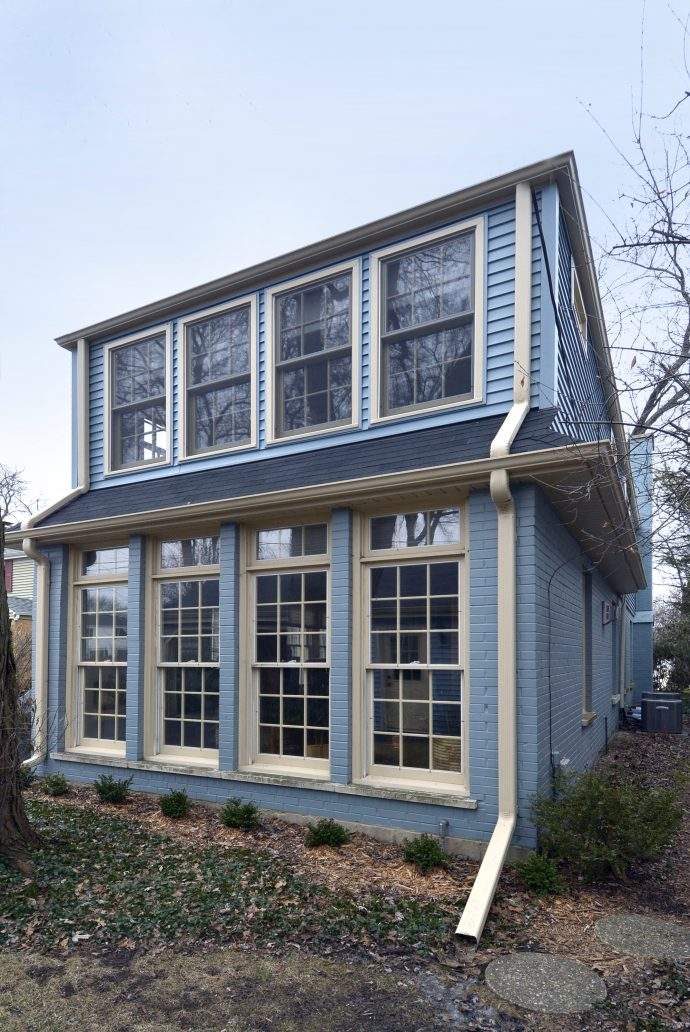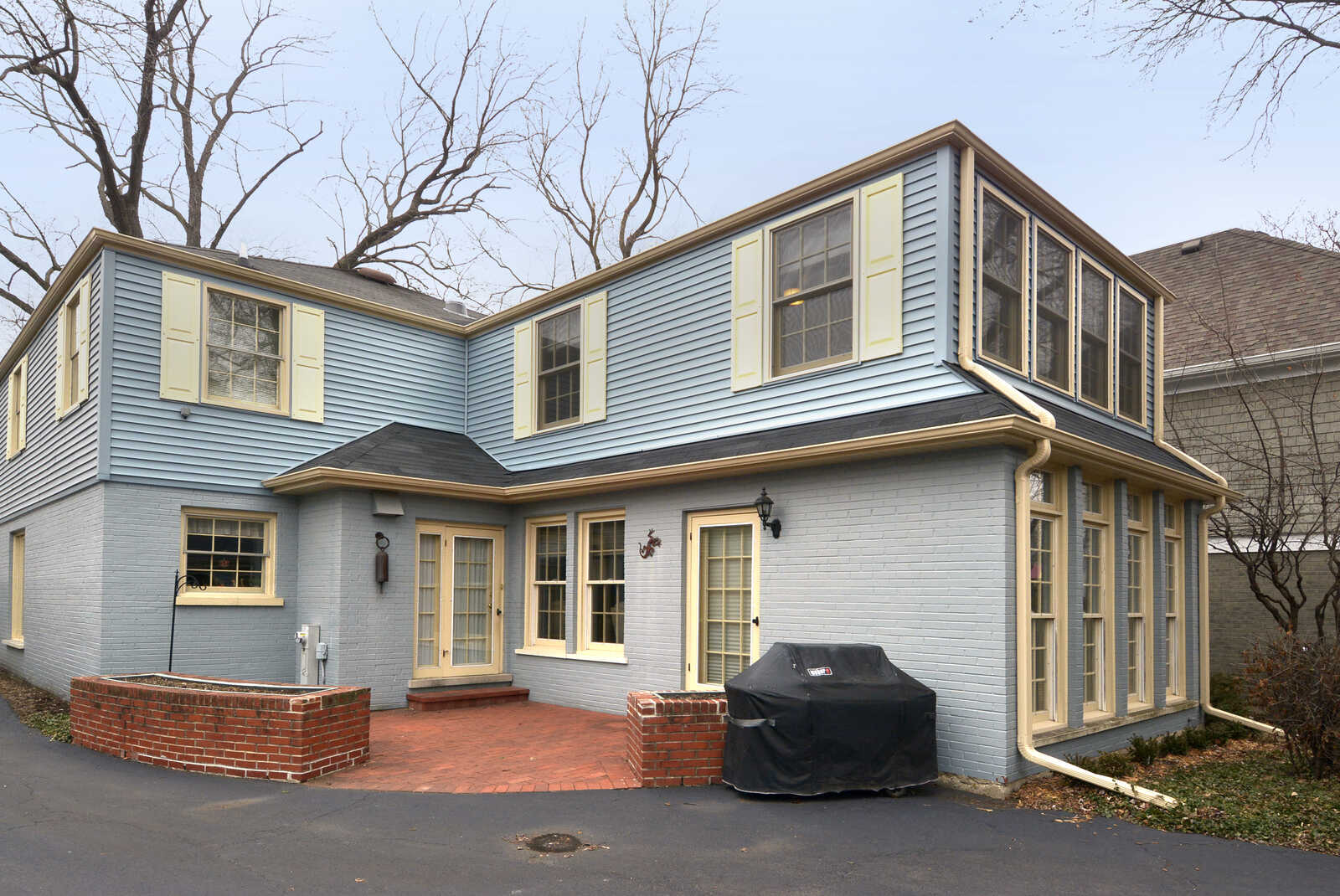 Arlington Heights, IL
This project was designed by a local architect and the homeowners chose to hire us to build it. We were excited to help make this master suite come to life! This craftsman style master suite addition gives the homeowners a comfortable space to call their own. Because the addition gave them the added space and storage that they were looking for, they now have room for a sitting area in the spacious suite.
The small details in this project make a big difference. Some of these details include: the custom made stain glass window, the tray ceiling, the wall of craftsman style windows and the bookcase that was custom made, by our cabinetry company, to match the previously chosen furniture in the room. Each one of these details helps to give the space the personality the owners were hoping it would portray.