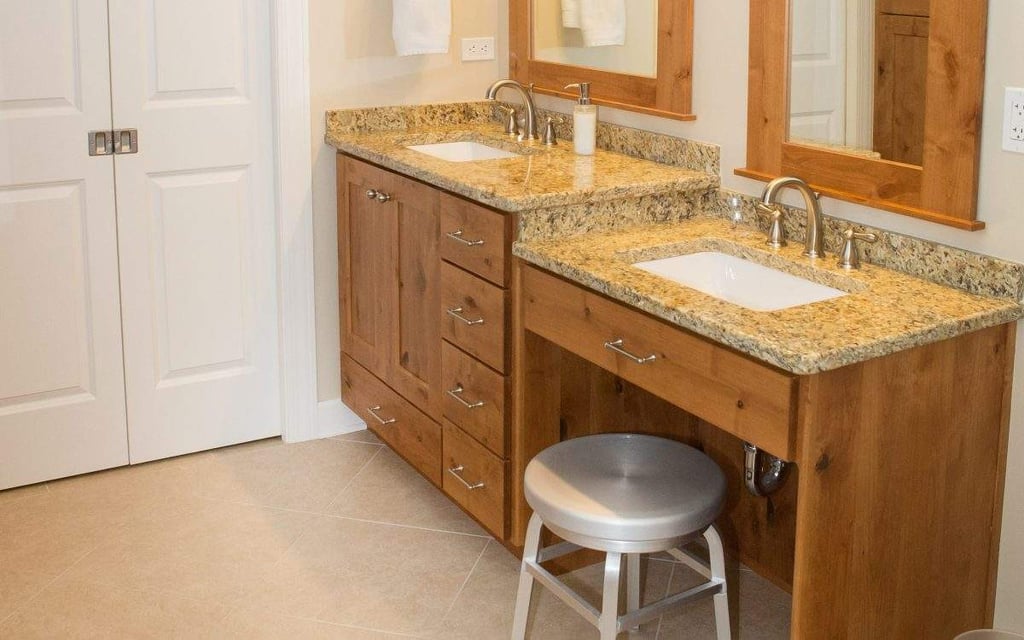 Aging in Place Remodeling Design-Build
If you've spent your adult life living in your own home, it can be hard to imagine leaving it for an assisted living community. That's why many homeowners do what they can to stay in their homes as they enter their golden years.
To make their home more suitable to living at home, many homeowners transform their home into a safer, more convenient space with an aging in place remodel. These accessibility-focused remodels adjust layouts and add features that are specifically designed to help you live a safe and fulfilling life in your own home as you age.
Whether it's making doorways wheelchair accessible, installing elevators and chair lifts, or simply ensuring your bathroom is ADA compliant, we'll help make sure you can live comfortably for as long as possible in your home.
Thriving in Place Remodeling Solutions
We know that you and your home are unique. Our aging in place specialists will help you come up with a solution that suits your specific budget and needs.
Our aging in place designs can include:
Chair lifts from the first to the second floor

Home elevators

Widened doorways for wheelchairs

ADA compliant bathrooms and kitchens
If you have trouble accessing certain areas of your home and fear that you may have to move out, we can help.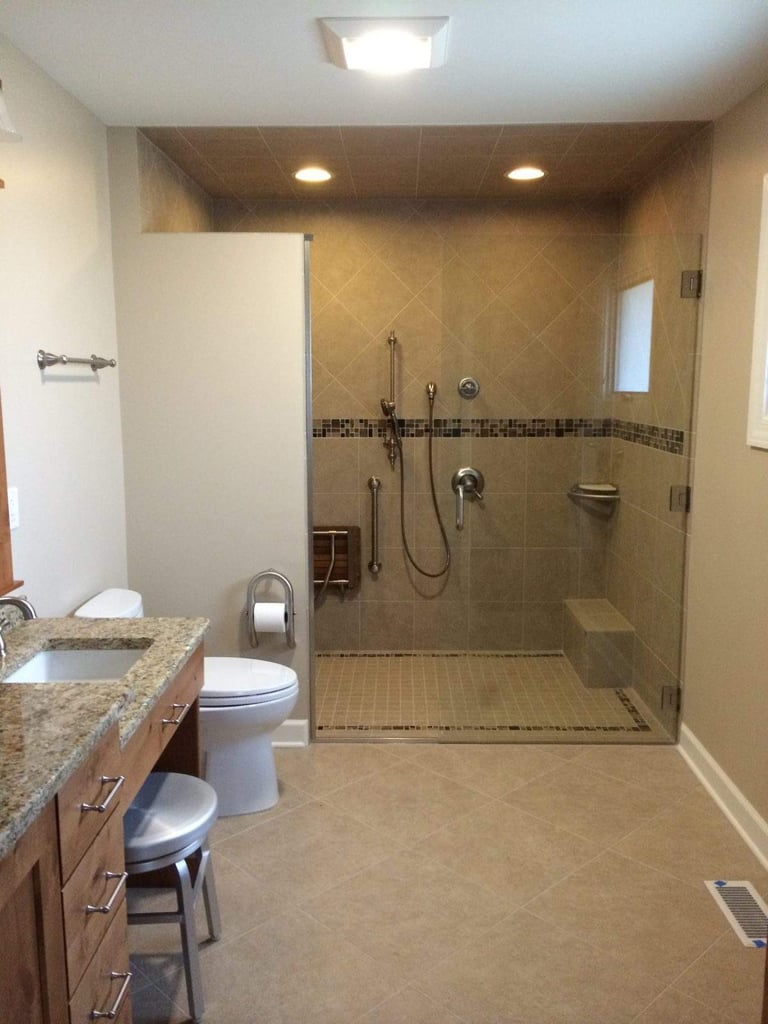 Our Aging in Place Design-Build Process
When you work with Patrick A. Finn to complete your aging in place remodel, you won't have to worry about a thing. Our aging in place specialists will be there to help from the beginning to the end of your aging in place remodels. From choosing features and materials to designing a layout that will work for your situation, our team will be here for you every step of the way.
Most importantly, you'll be able to actually enjoy the process. We'll hire and coordinate the work of designers, architects, engineers, and contractors — we'll do it all. This process results not only in less stress for you, but a more beautiful, functional aging in place remodel.
Just how does our process work?
During your initial consultation, our designers will get to know you and learn about your needs, vision, timeline, and budget. They'll work with you to create an aging in place design tailored to you and a detailed plan for bringing it to life.

Next, we'll help you gather all the materials needed for your aging in place remodel, including appliances, bathroom features, and more from our preferred vendors. Our aging in place remodel contractors will also handle necessary building permits.

Finally, we'll complete your aging in place remodel on time and on budget. Our job isn't done until you're completely happy and settled with your new space!
See the Patrick A. Finn Aging in Place Remodeling Process in Action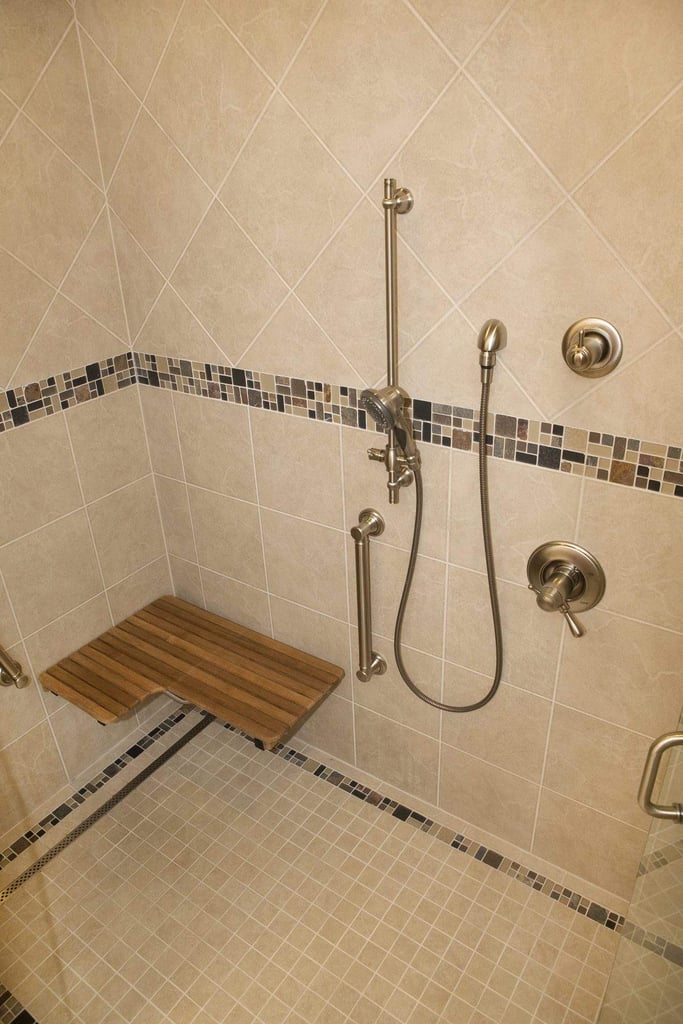 ---
"Patrick Finn is a premier builder in our area, and is known for excellent work, professionalism, and integrity. I have referred him to many people knowing that he'll do the job on time and with the highest standards. Anyone who is contemplating a remodel, an addition, or a brand new home will get the best service from Patrick A. Finn." — Kathy B.
---
Our Awards
We've been lucky to work with so many amazing people and properties over the years. We've received numerous Key Awards from the Home Builders Association of Greater Chicago. Read more about the awards we've won.
---

---
About Patrick A. Finn
At Patrick A. Finn, our team of experts have worked on hundreds of award-winning home construction, design, and remodeling projects in Chicagoland.
Raised in Ireland, Patrick A. Finn began his career as a carpenter in England, eventually emigrating to the United States and building a home and business in the north suburbs of Chicago. Thanks to a commitment to hard work (and a bit of Irish luck), Patrick is living his dream.
When you work with our team at Patrick A. Finn Ltd., you'll receive our:
Commitment

to true craftsmanship, flawless design, and attention to even the smallest details.

Focus

on open communication, making sure you'll have the information you need and answers to all of your questions.

Dedication

to a job well done.

We can be counted on to complete your project on time and within your budget.
We can't wait for you to experience what it's like to work with the best.
Are you ready to discover the home of your dreams?