Hawthorn Woods, IL - Home Remodeling Contractors & Custom Home Builders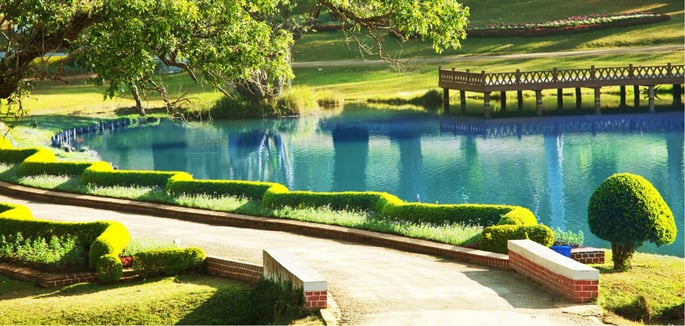 About Hawthorn Woods, IL
Living in Hawthorn Woods, Illinois offers residents a unique and fulfilling living experience. The village is known for its breathtaking landscapes, serene neighborhoods, and excellent schools, making it an ideal place to raise a family. Hawthorn Woods exudes a small-town charm with its friendly and tight-knit community, where neighbors often come together for various events and activities throughout the year. The village also boasts a plethora of recreational opportunities, including parks, nature trails, and lakes, allowing residents to enjoy outdoor activities and connect with nature. With its convenient location near major highways and easy access to Chicago, Hawthorn Woods provides the perfect balance between tranquility and accessibility to urban amenities.
Moreover, living in Hawthorn Woods provides an unparalleled quality of life. The village offers a high standard of living with various amenities, such as top-notch healthcare facilities, shopping centers, and dining options. Hawthorn Woods also boasts a low crime rate, making it a safe place to call home. Additionally, the village is home to several country clubs and golf courses, providing ample opportunities for recreational activities and socializing. The community is also known for its active involvement in local events, creating a strong sense of camaraderie and belonging. Overall, Hawthorn Woods offers an idyllic living experience that is hard to find anywhere else.
Why Remodel In Hawthorn Woods?
With winding roads, trees, and rolling hills, Hawthorn Woods gives the best of country and suburban living, not to mention the fact that it is within an hour of Chicago. This is a popular location with large beautiful homes, ensuring the exterior and interior of your home reflect your gorgeous property.
With such nice scenery in the surrounding areas of Hawthorn Woods, you also deserve to be living in a newly remodeled home to match the surroundings. With historic buildings in the area and wanting to preserve their history, that does not mean you need to sacrifice your dream house look.
Why Choose Patrick A. Finn To Remodel In Hawthorn Woods?
The satisfaction of seeing the final product and our client's reactions when we are able to bring their vision to life - this is why we do what we do. When you choose Patrick A. Finn, we put you first. We listen to you and what you want.
Having accumulated significant project experience in Hawthorn Woods, IL, and its surrounding areas over the years, we have successfully established trust and awareness within the community. What sets us apart from others is our extensive knowledge of the specific homes and architecture in your neighborhoods. Let us make your dreams a reality!
Let us make your dreams a reality! Schedule your home renovation discovery session today!
Hawthorn Woods Area Kitchen Remodel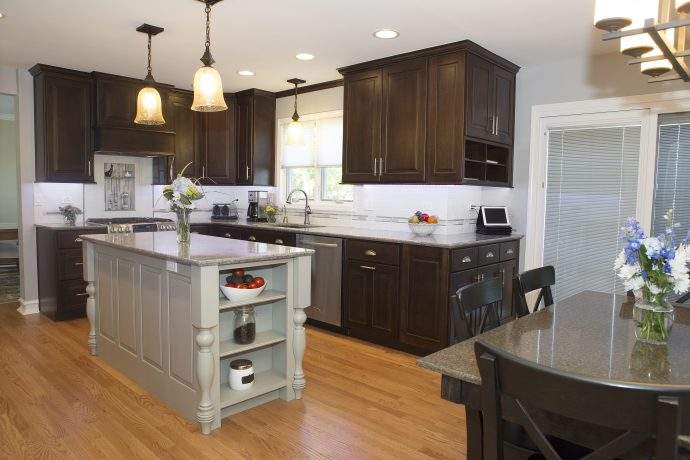 This homeowner came to us after they had a poor experience with another firm. Our primary focus was to add more space and storage area too their Hawthorn Woods area kitchen. Over the course of the remodel, we removed a stairwell, built a brand new pantry, and added a banquet space to provide the homeowners with a breakfast area.
Hawthorn Woods Area Bathroom Remodel
We loved this homeowner's inspired vision for this remodel! As lifelong admirers of Door County Wisconsin, these homeowners wanted to incorporate their love of nature into their bathroom. We designed the space so each bathroom feature represents an element of nature, making the whole room feel clean, airy, and modern.