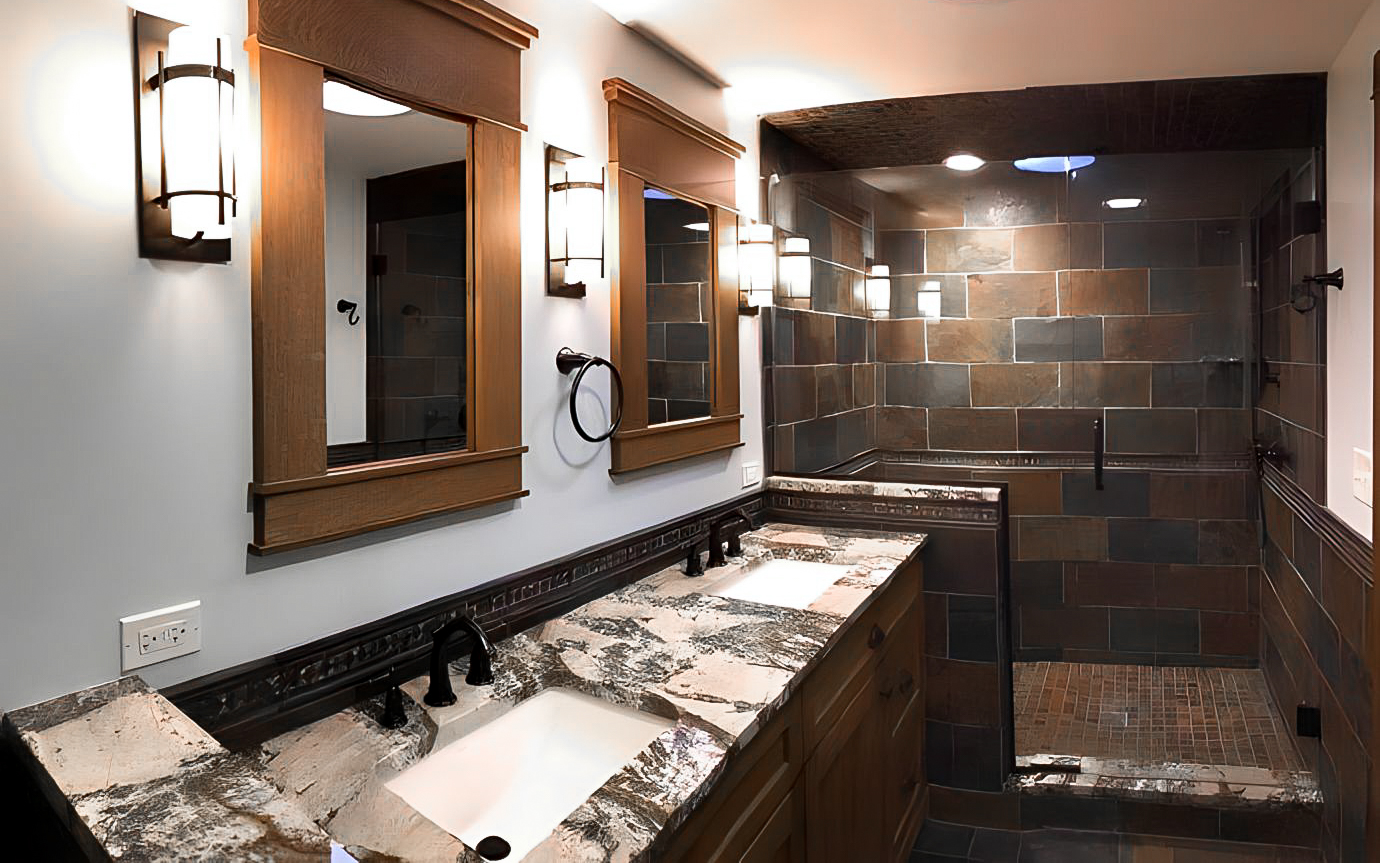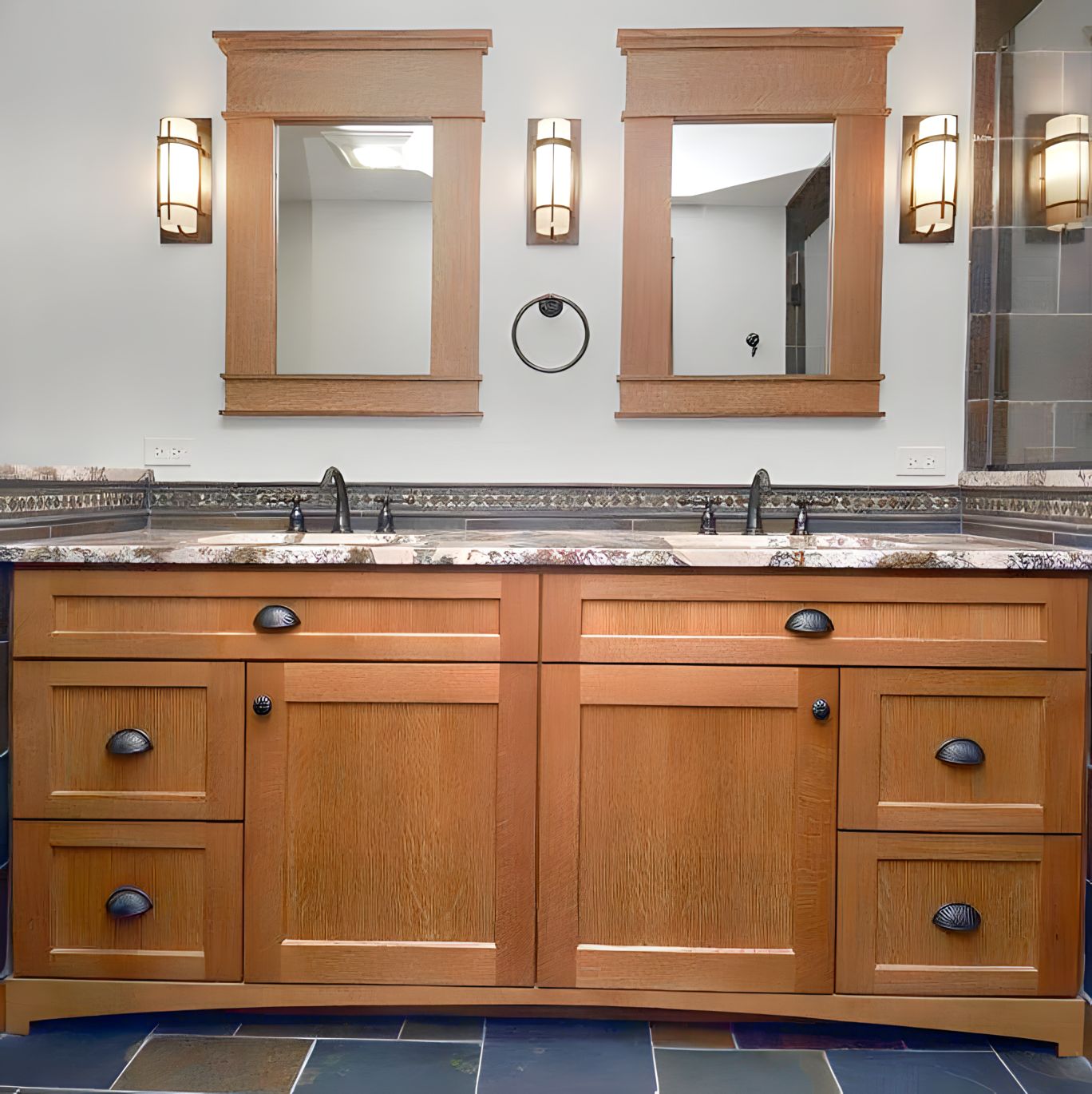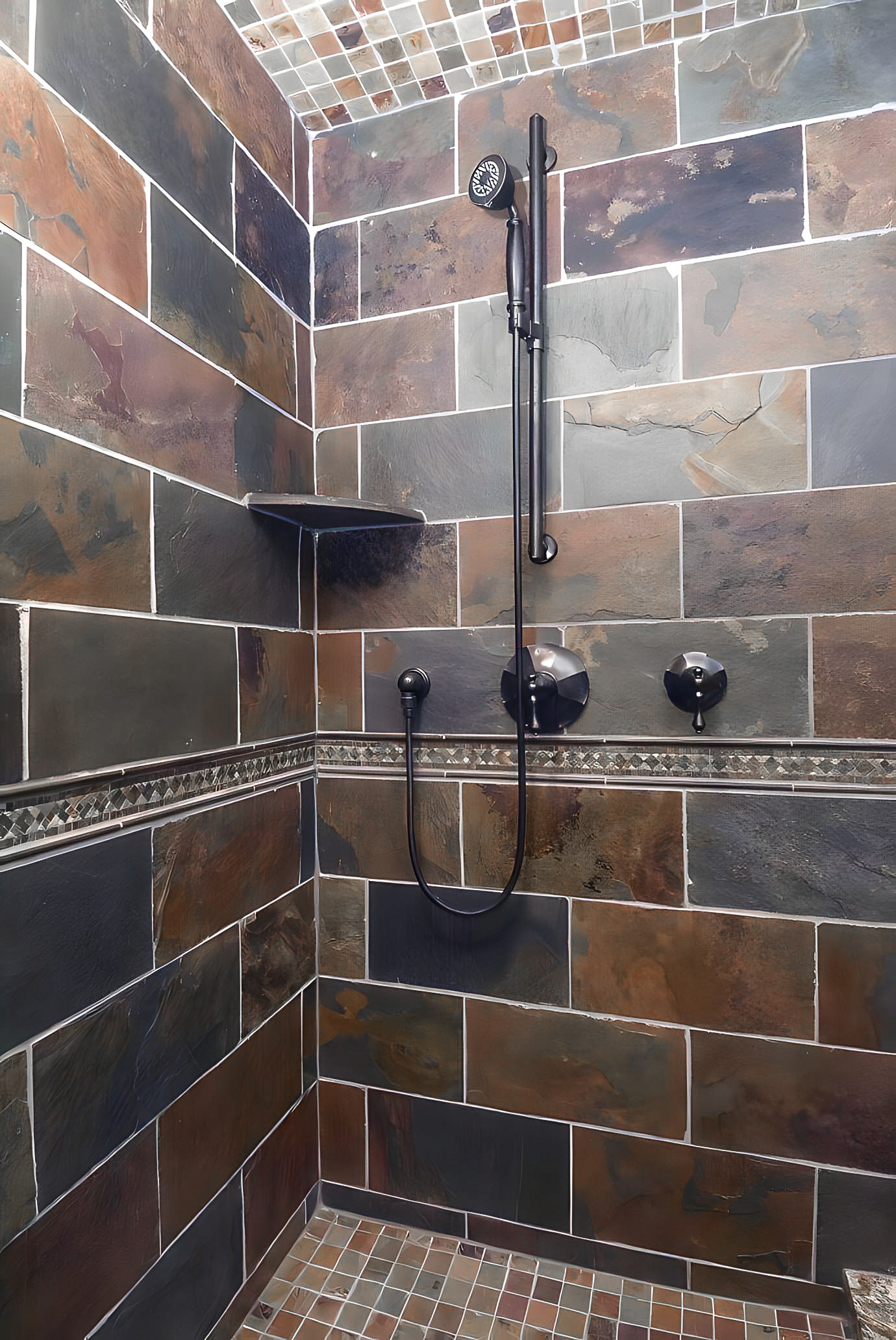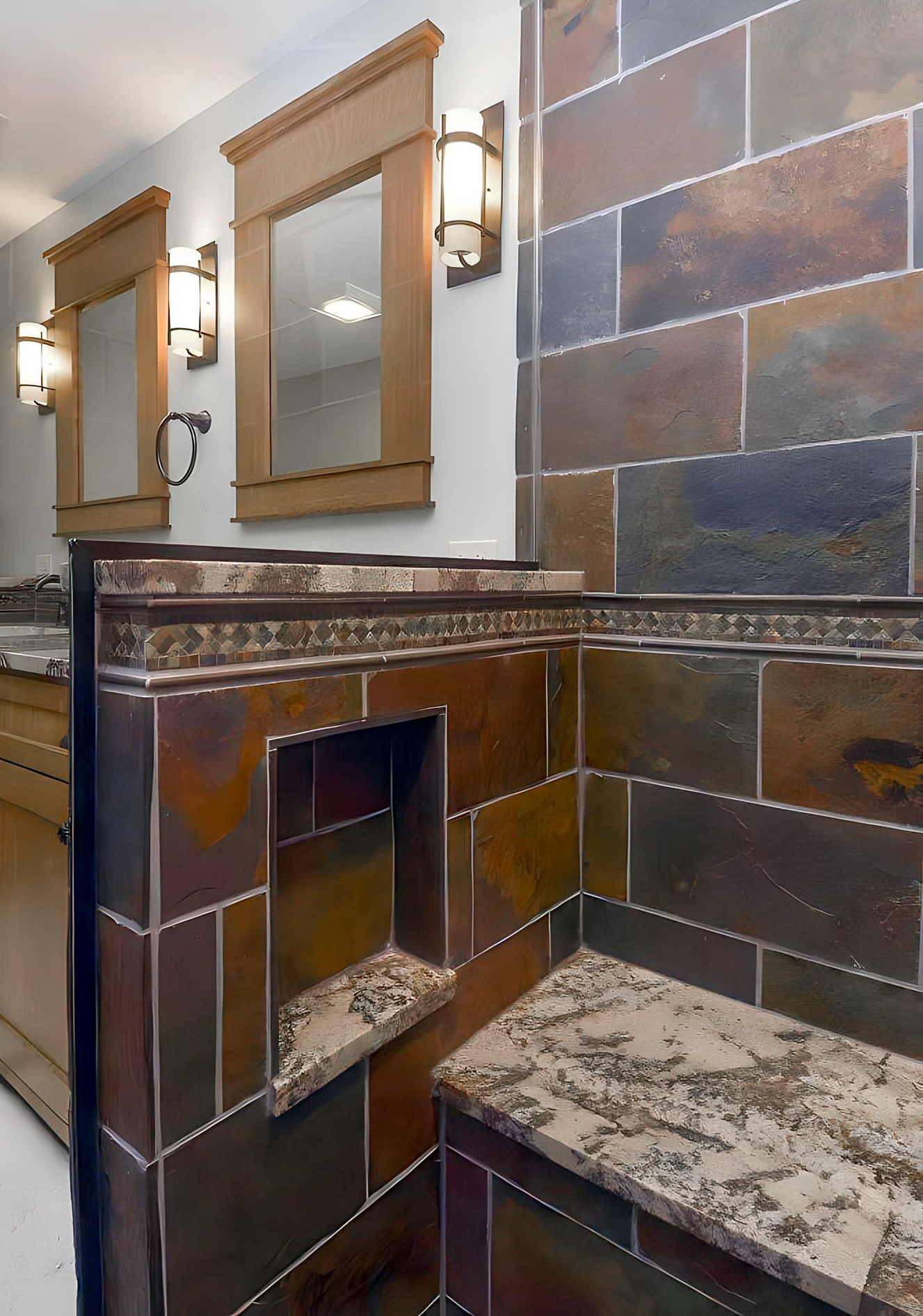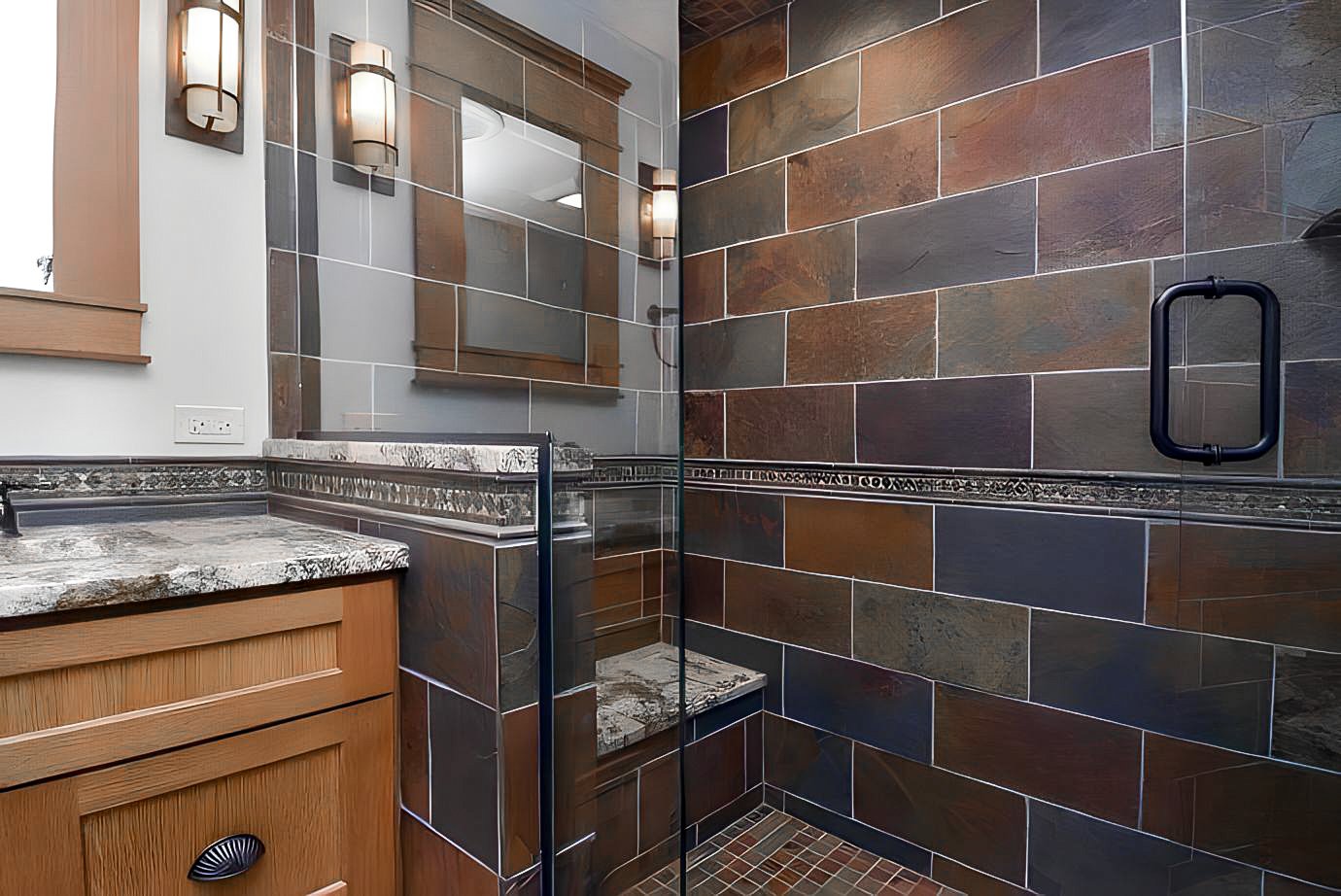 Arlington Heights, IL
This project was done for a couple who came to us with architectural drawings for a Craftsman Style master suite addition. This completely new bathroom was a part of the master suite we built. They were looking to update the second story of their home, and this bathroom was an exciting part of the process!
The double vanity is spacious enough for two people to have amble storage. The slate tile in the shower, on the floor and as a vanity backsplash give this bathroom a warm and cozy feel. The versailles tile pattern on the floor helps to keep visual interest throughout the whole space. One of our favorite features is the consistent tile boarder that acts as an accent piece in the shower and as a backsplash behind the vanity.
To see the master bedroom that was built with this bathroom, feel free to look at our project titled, "Craftsman Master Suite Addition"