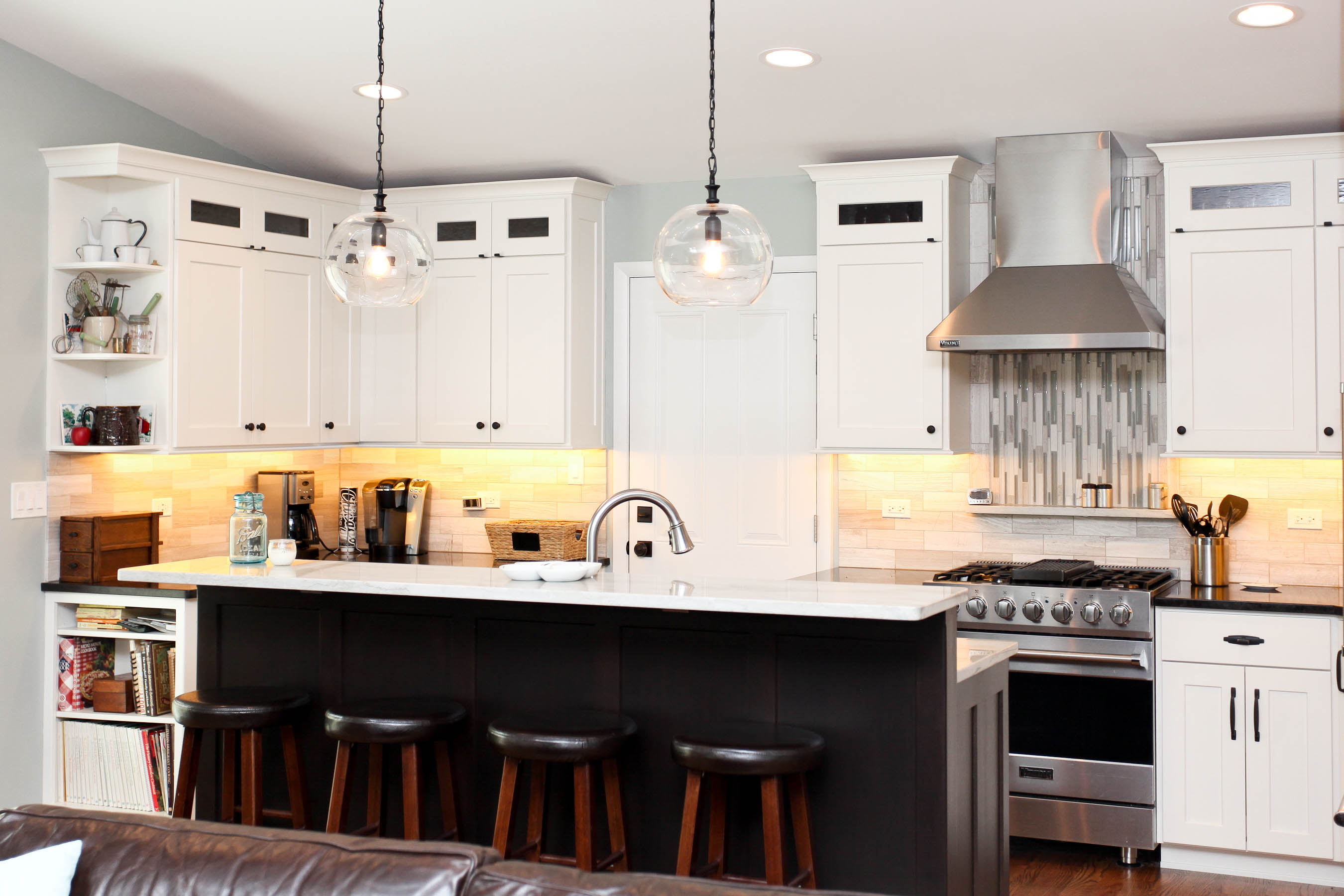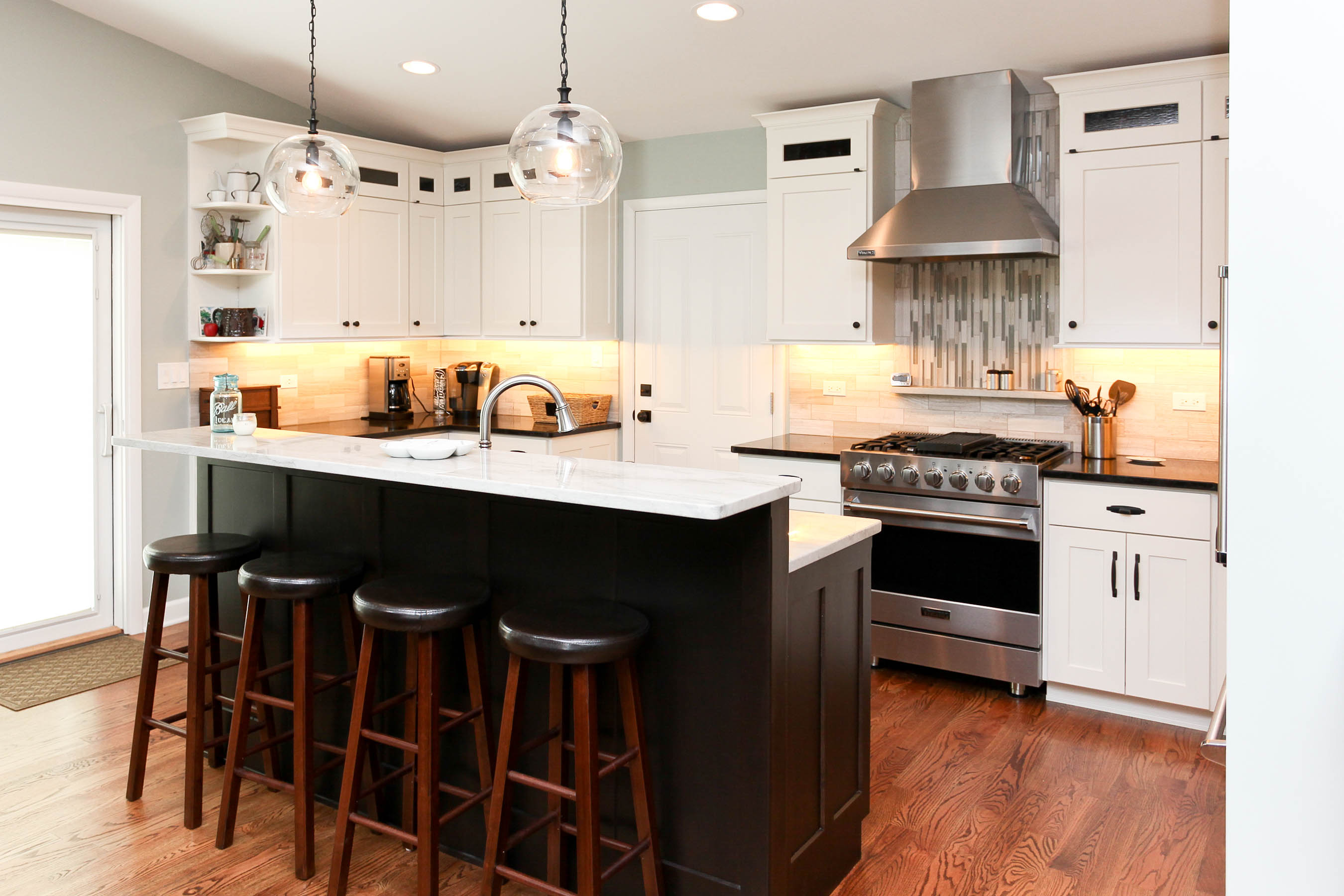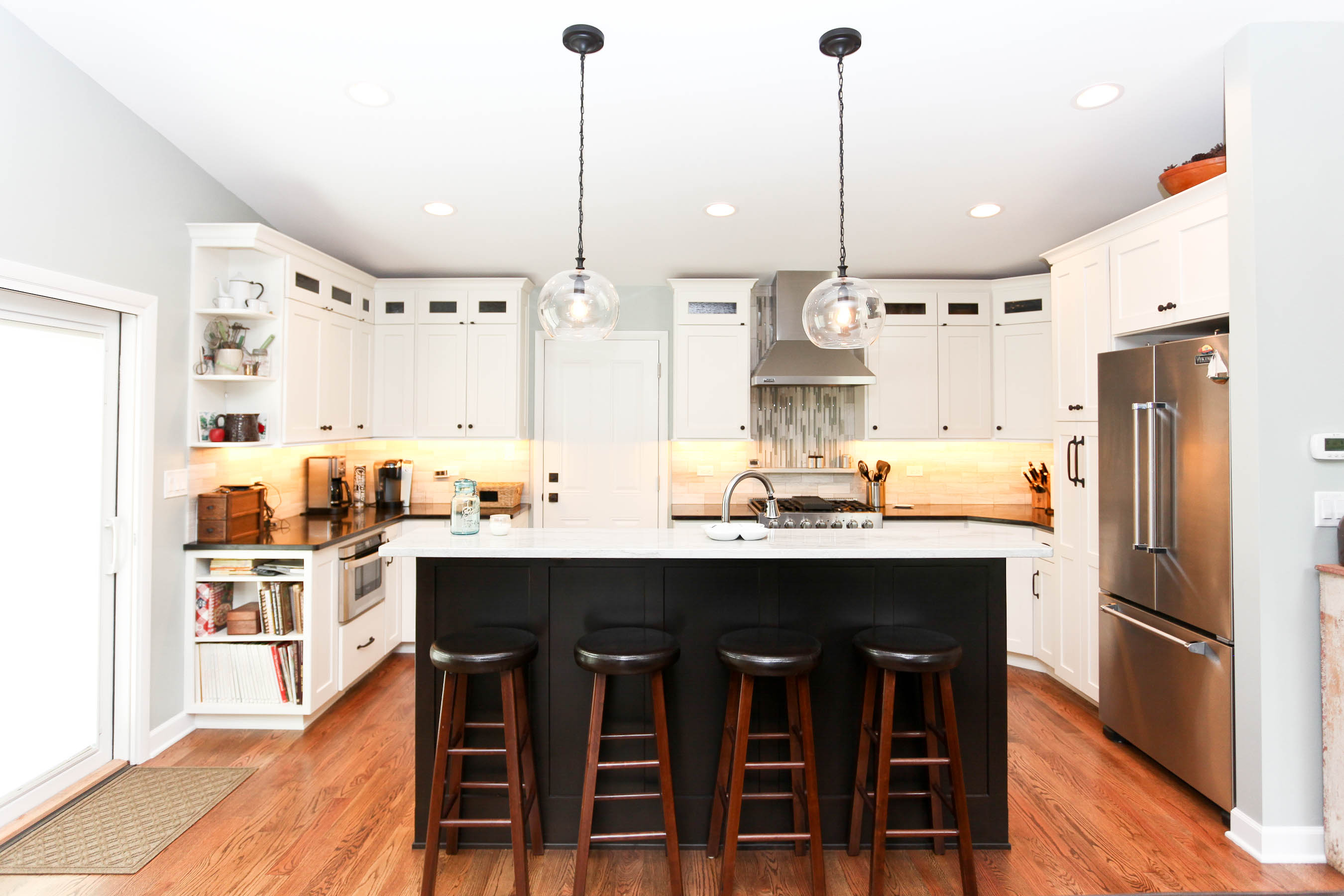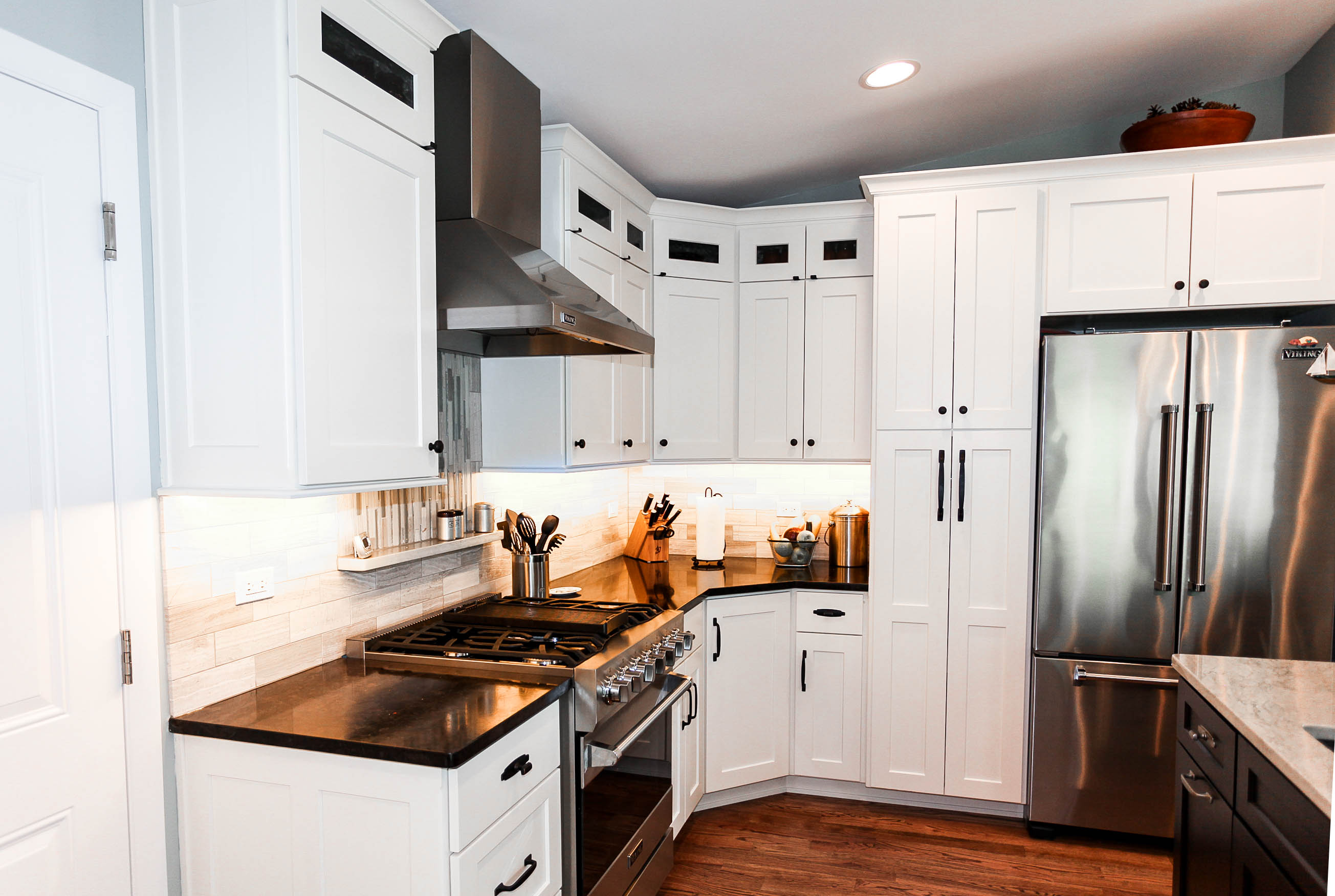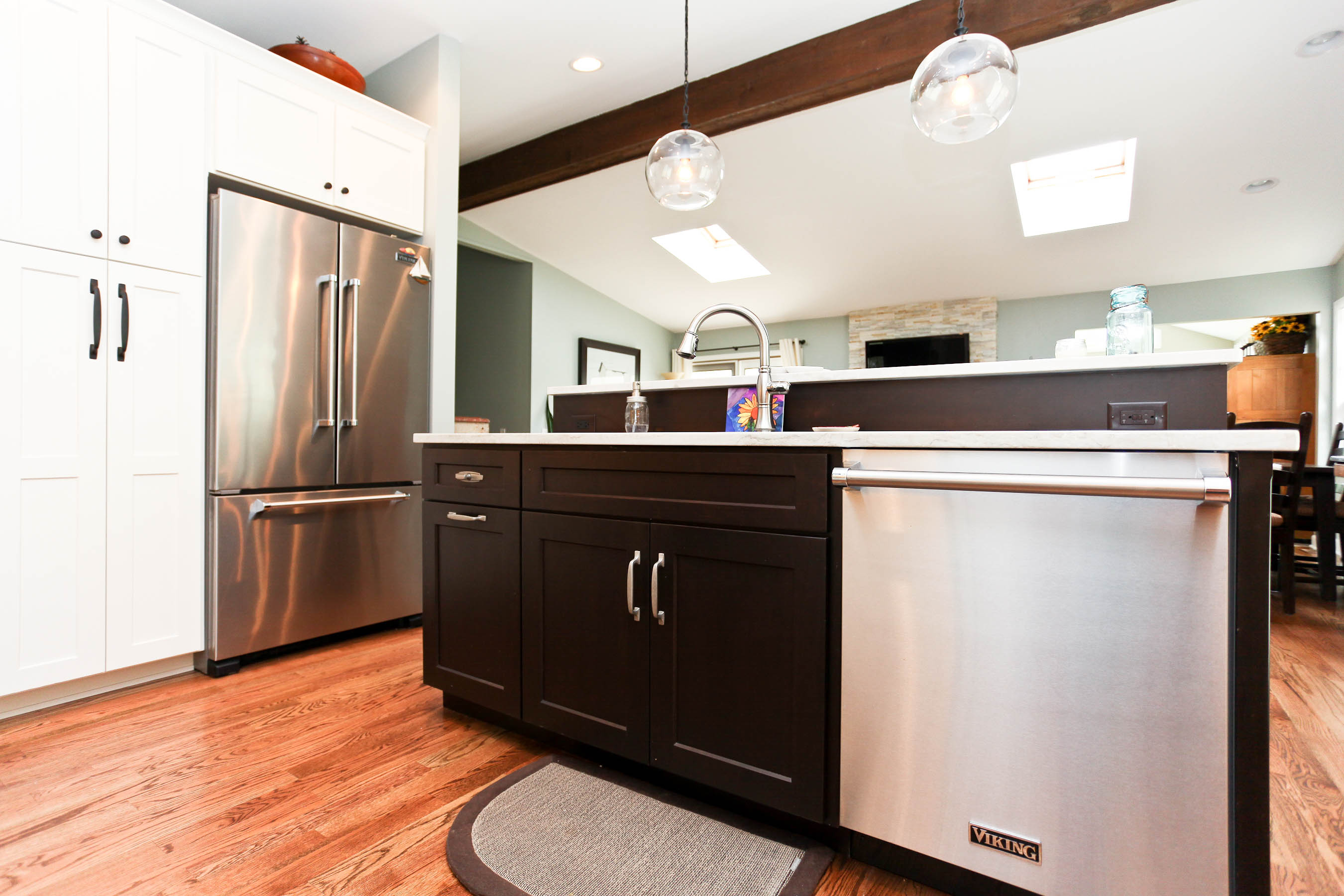 Palatine, IL
The owners of this 1960's home wanted to remodel the original kitchen to improve the layout and bring in some modern touches. We started by removing the walls from the kitchen, dining, and family rooms to open up the entire space. We installed a 24 foot wooden beam to support the vaulted ceilings.
Then we removed the soffits to install ceiling-height cabinets to provide both additional storage and a modern feel. Under the cabinets, we added energy-efficient LED lighting.
A multi-level island provides the homeowners with a breakfast bar, food prep area and a separate sink. In addition, new oak flooring and a door leading to a private deck area help the owners enjoy a space that feels new again.
The use of black and white throughout the kitchen help add a timeless feel to a modern kitchen remodel. One of our favorite features is a shelf over the range for herbs and spices while the owners are cooking!