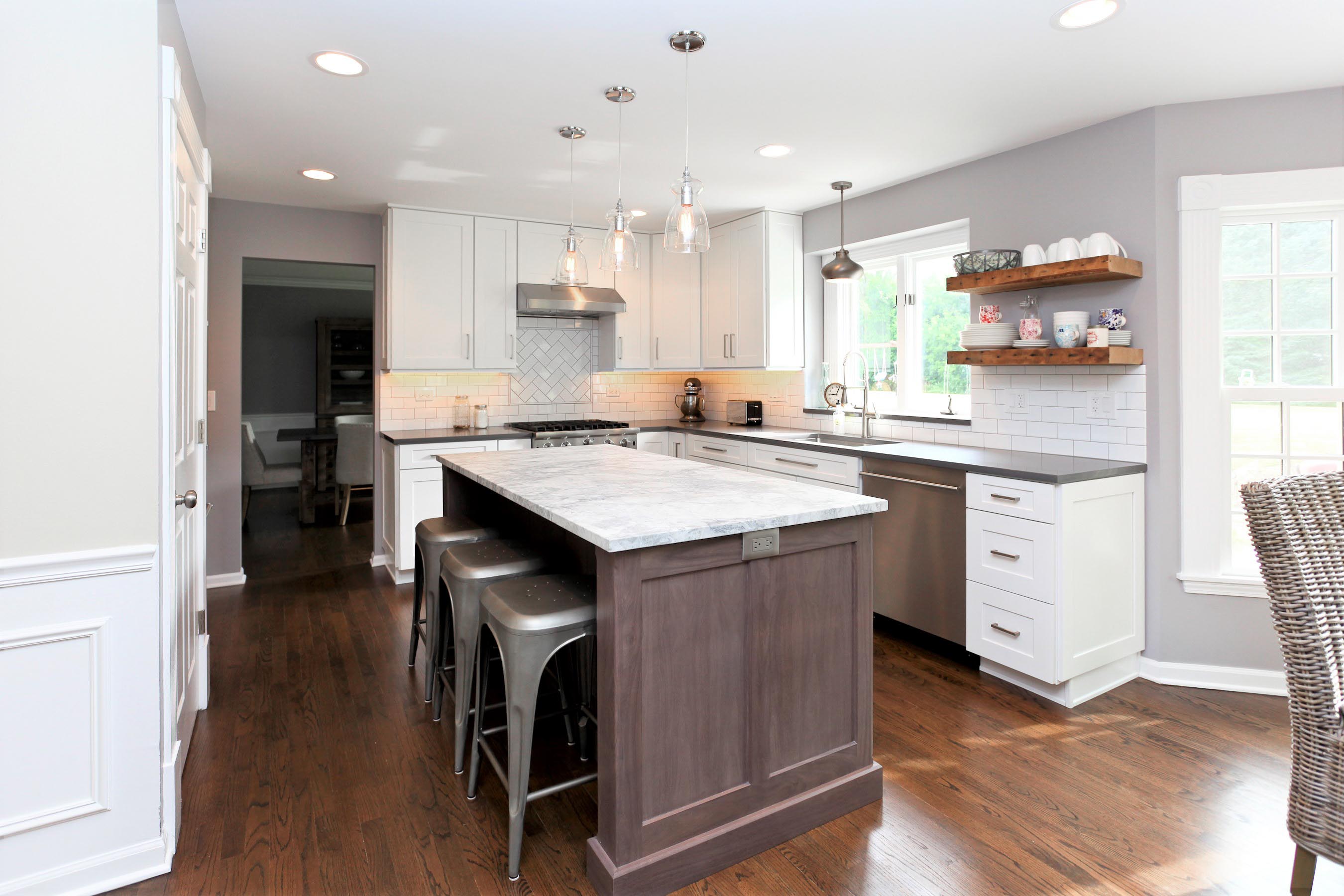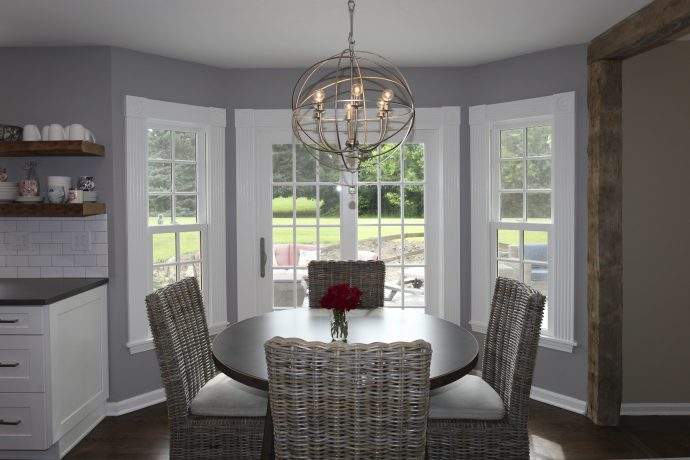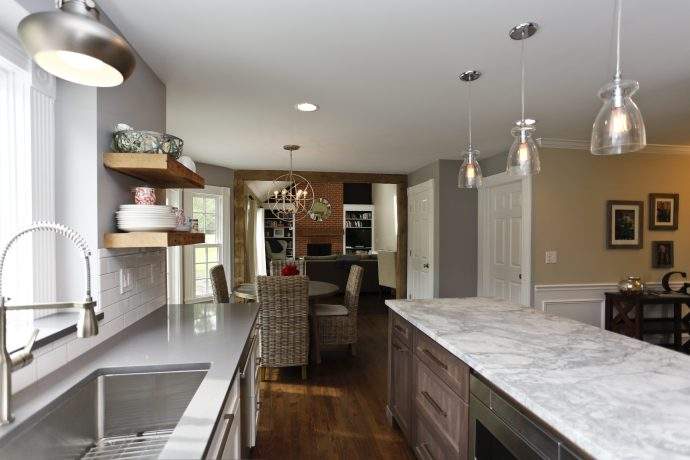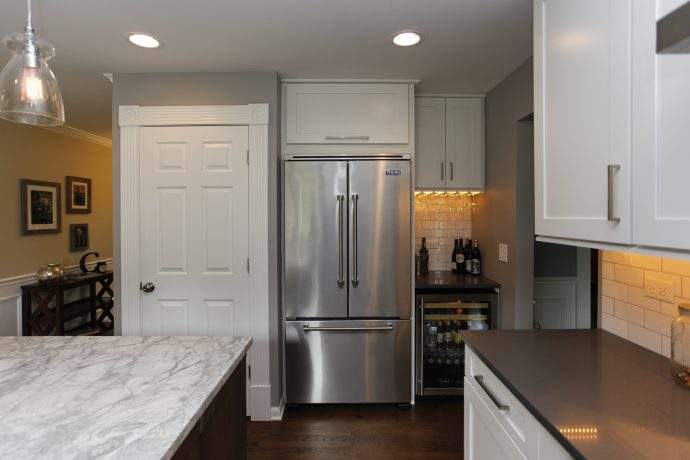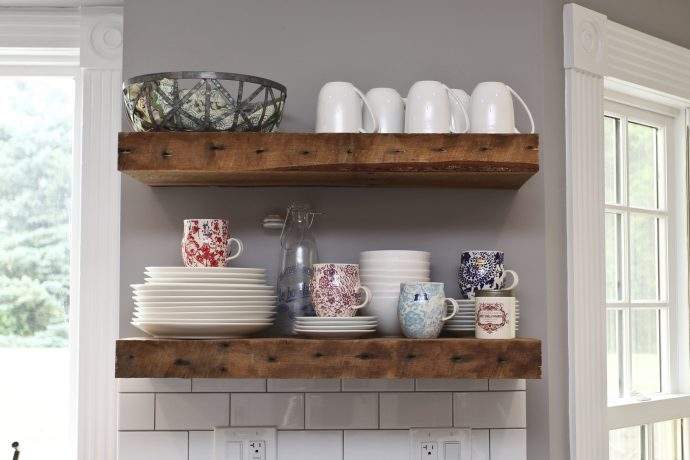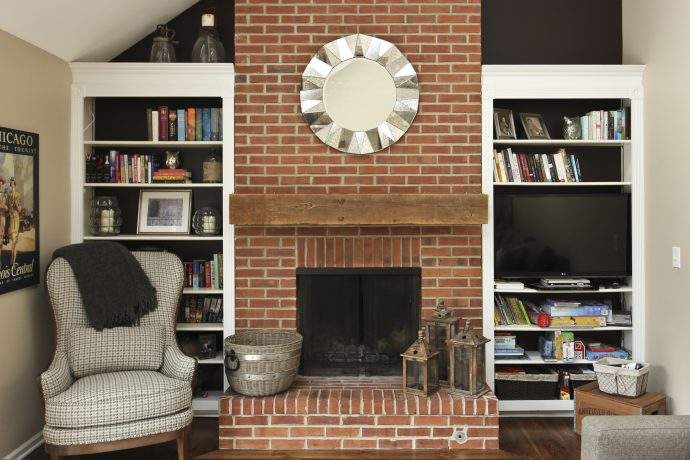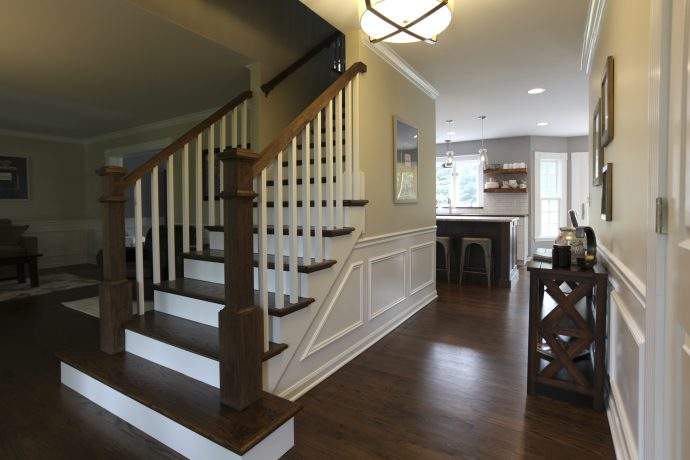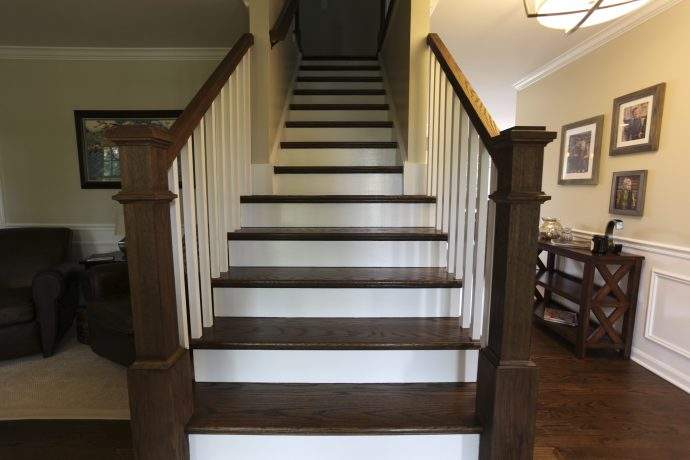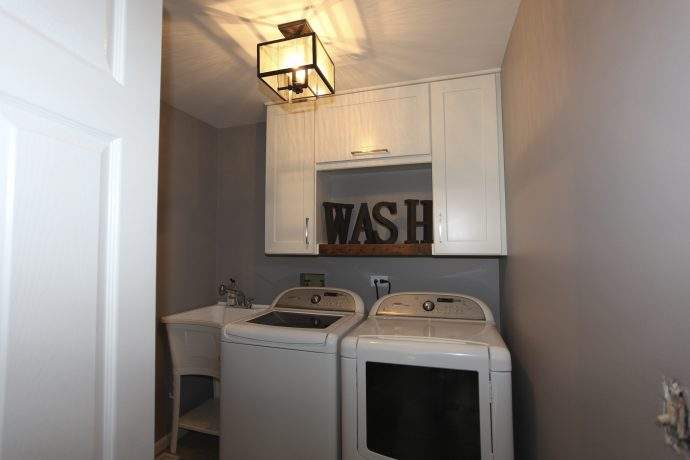 Deer Park, IL
This project began as an update to a farmhouse style kitchen. As the farmhouse kitchen came together, the homeowners decided they wanted to incorporate that farmhouse feel in other areas of their home. This was achieved by the beams incorporated into the sitting room and the laundry room. We also updated the staircase to help achieve the farmhouse feel.
The homeowners were a young couple looking to redo the kitchen in their 1980's farmhouse. They were interested in an updated design featuring more storage space without sacrificing the charming farmhouse look and feel.
They chose open shelves made of reclaimed barn wood and a walnut island with a paint glaze. These features added a bit of the rustic charm they wanted in their new kitchen.
The homeowners especially appreciated the help of our Interior Designer when choosing their cabinet hardware and light fixtures. It was these little details that truly gave this kitchen classic farmhouse style.
After completing the kitchen remodel, we updated their breakfast area, coordinated the construction of a reclaimed brand mantle in the sitting area, built custom stairs, and remodeled the first floor bathroom, too.