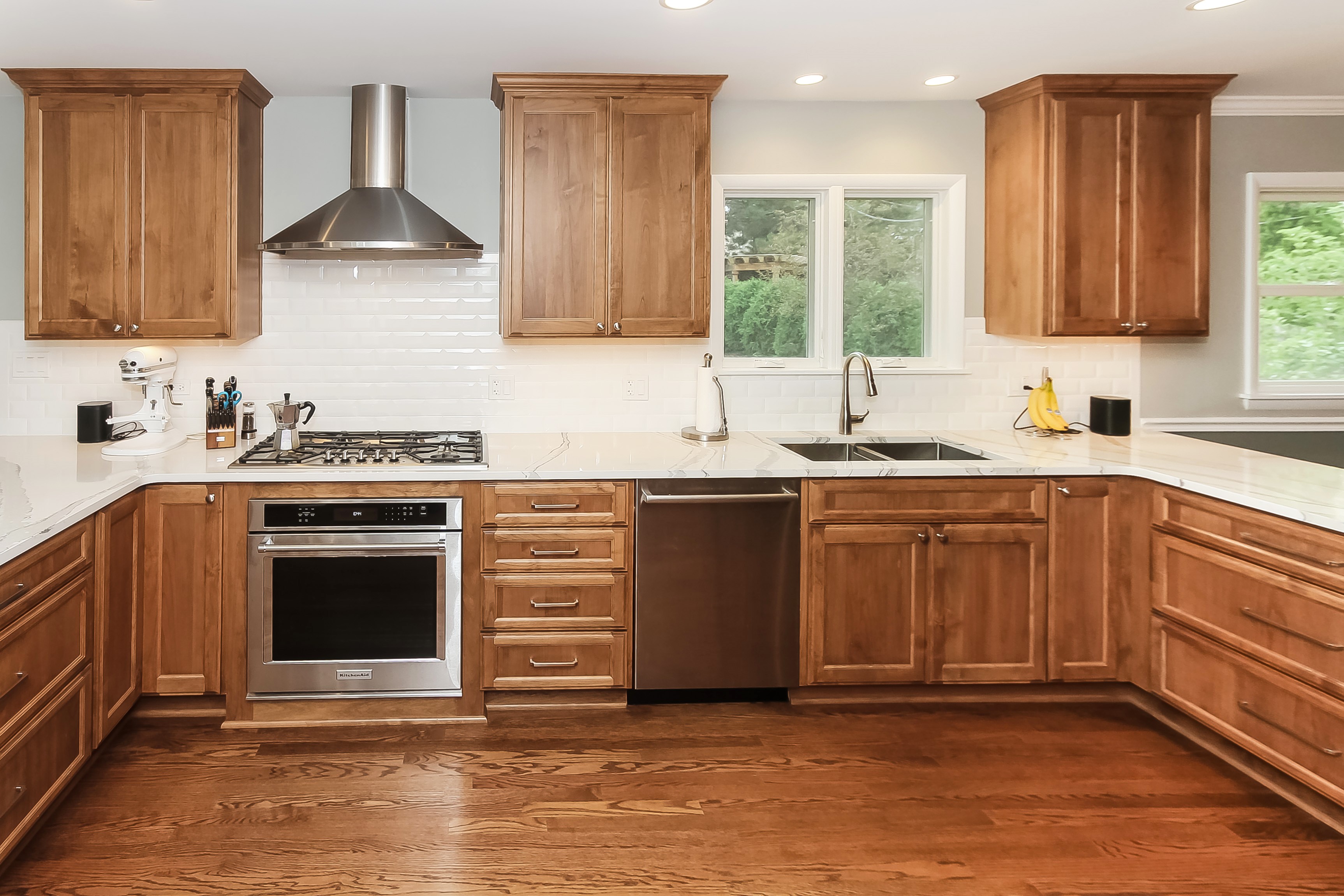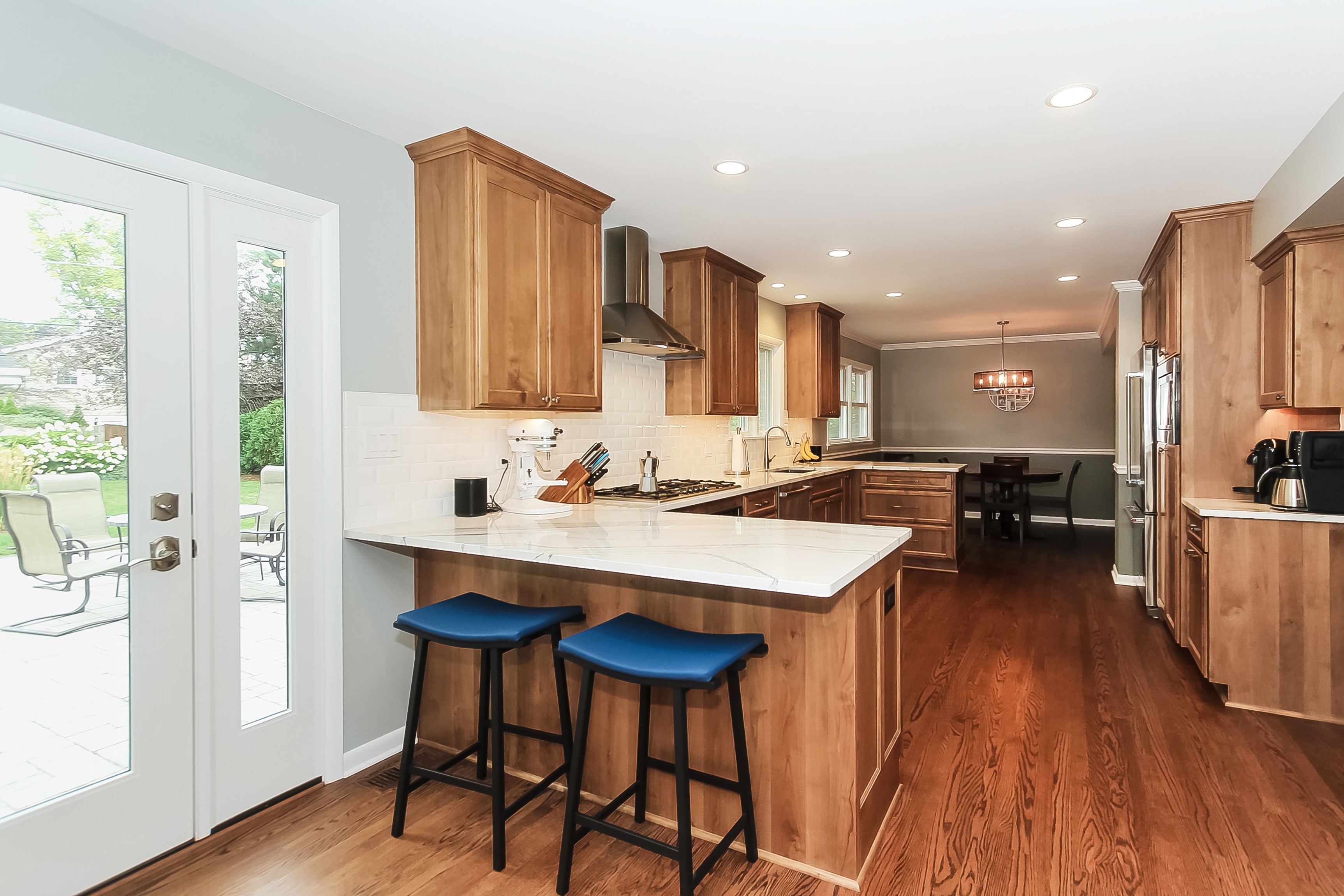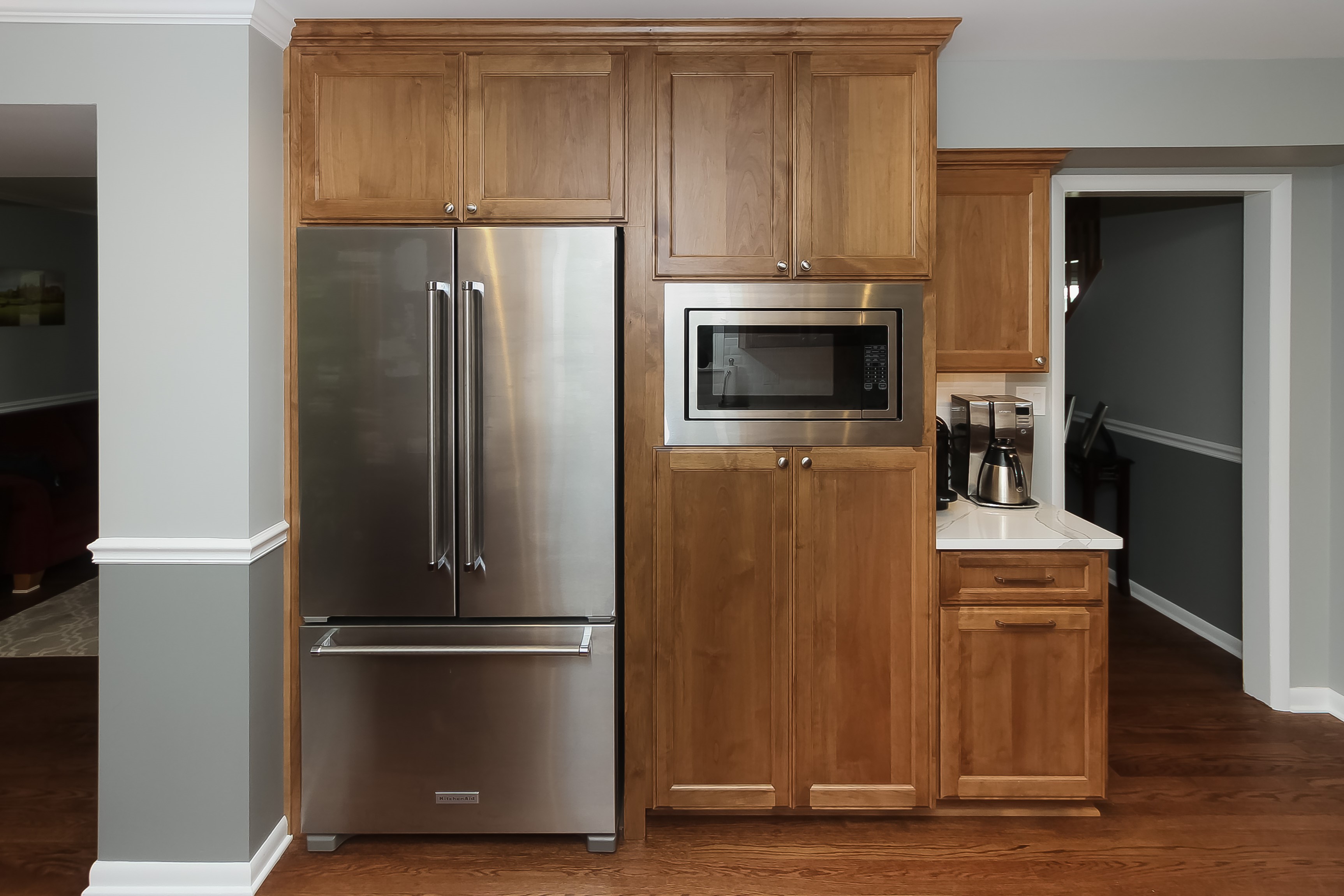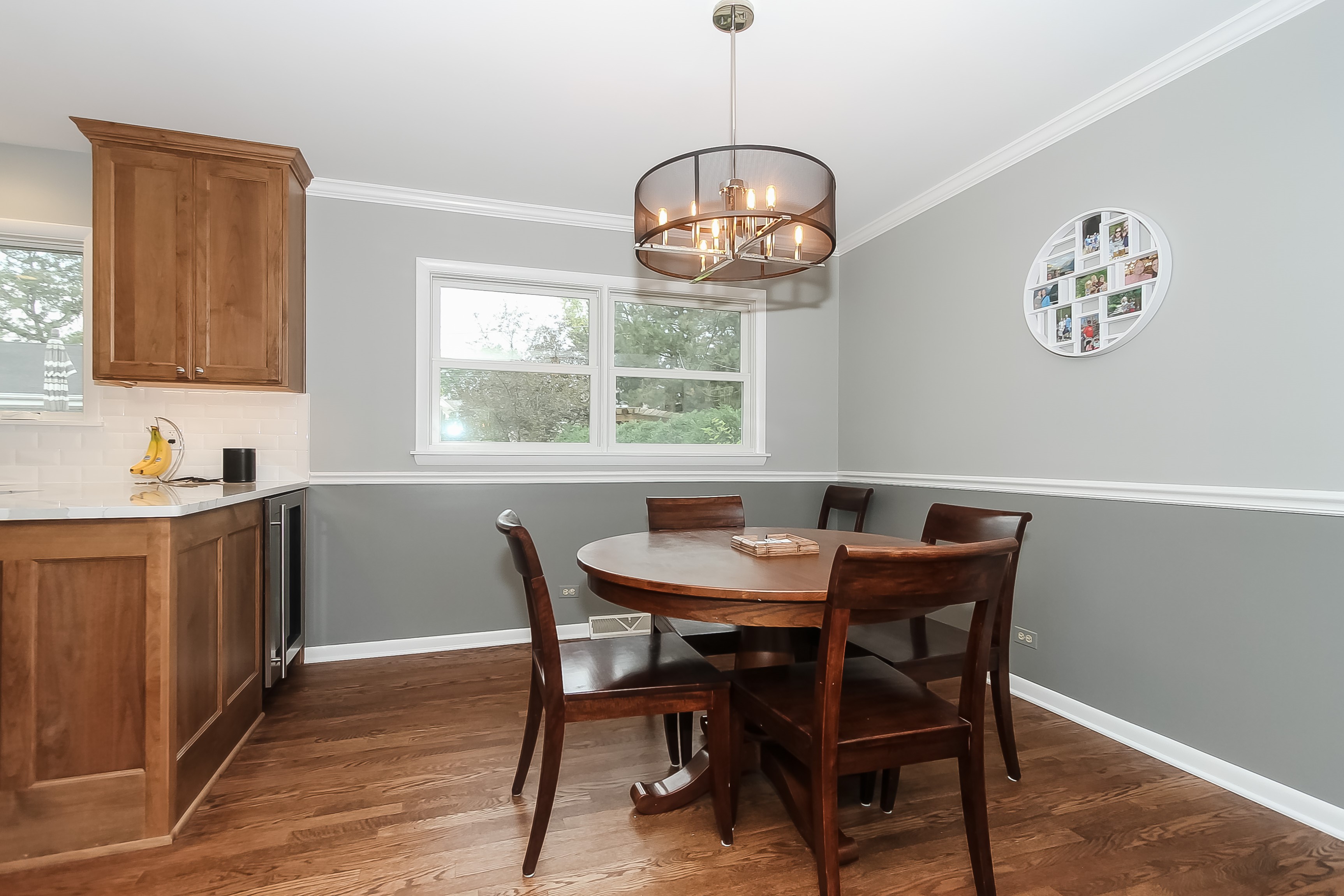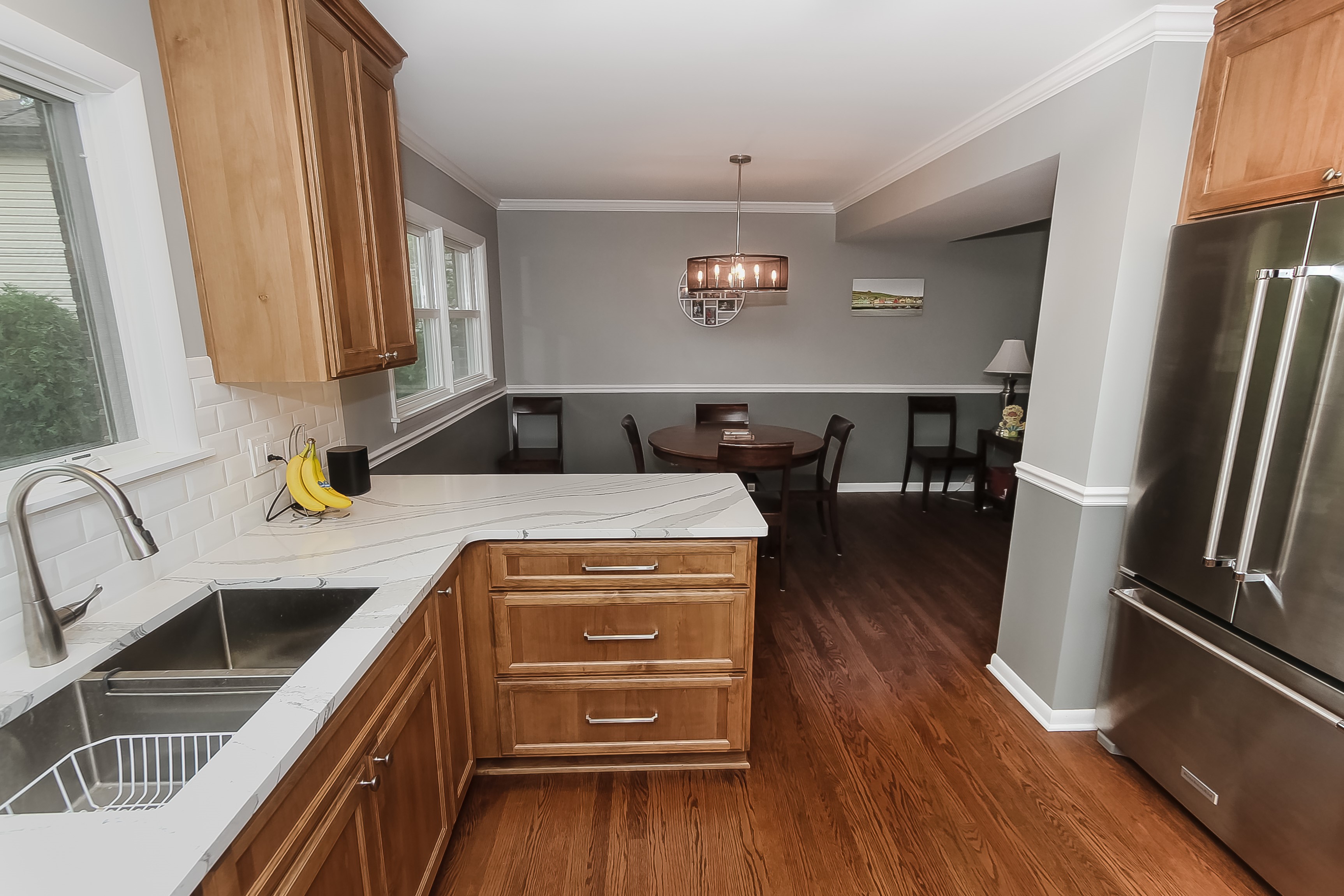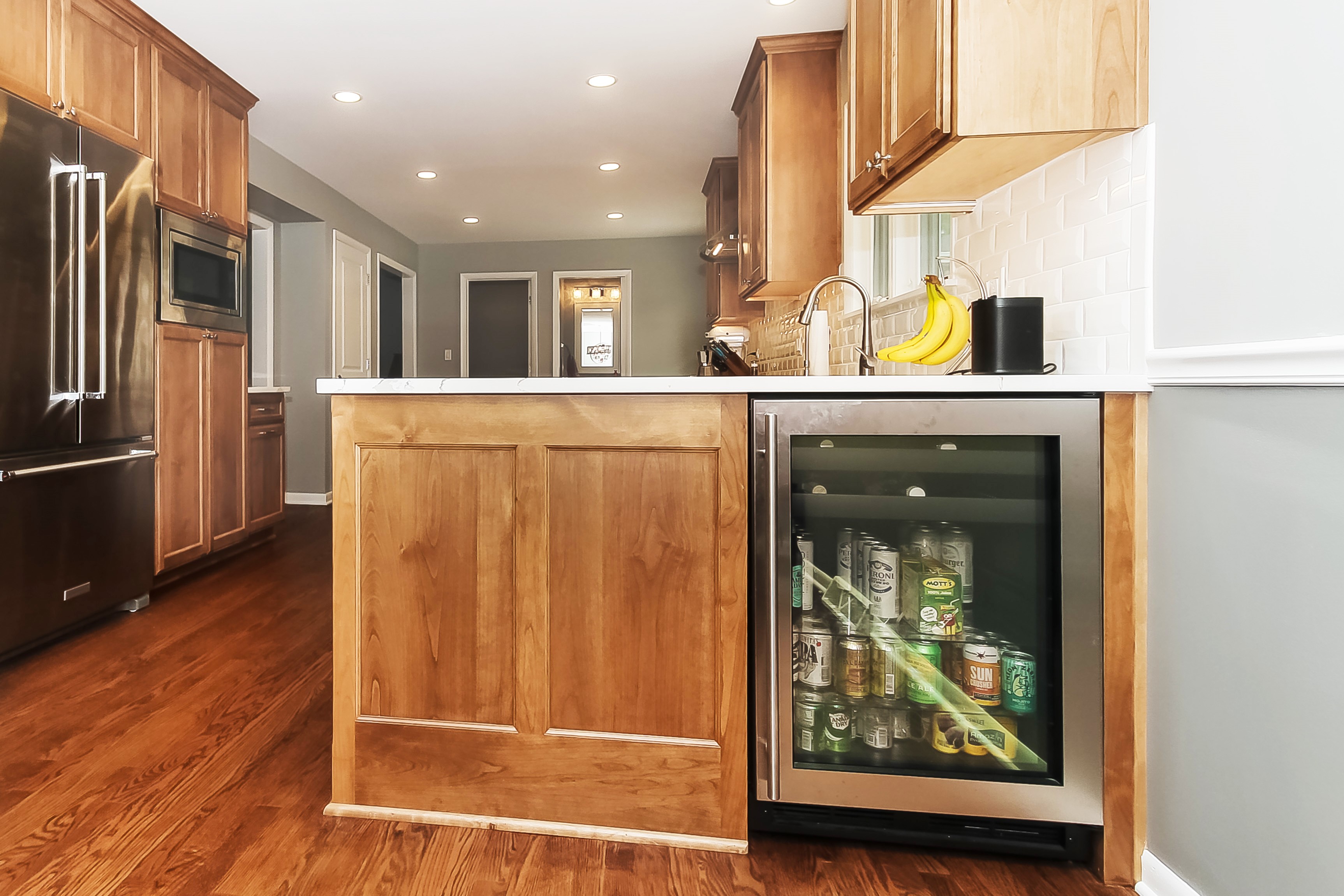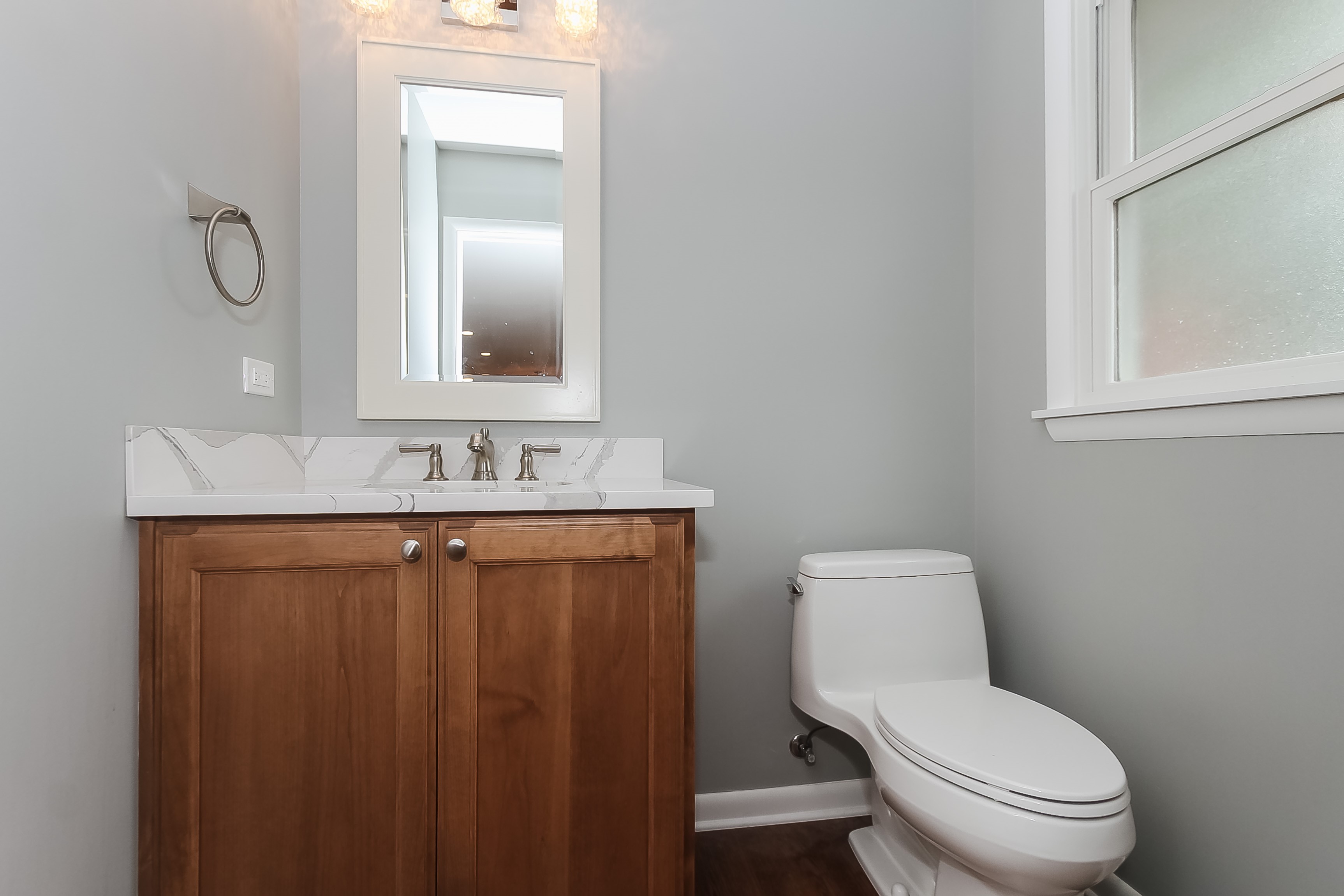 Arlington Heights, IL
The homeowners were a young family who had outgrown their tiny and outdated 1960s kitchen. The original kitchen was a small u-shaped kitchen with low soffits and inconvenient cabinet storage and layouts. The kitchen and dining areas were separate rooms with a large wall in between the two. It was not the ideal space to entertain their friends, nor was it a space the whole family could enjoy when cooking together.
Together, the homeowners and our designer created their dream space. We removed the wall separating the dining room and kitchen which allowed us to open up the whole back of the home and create their dream first floor. They now have a spacious u-shaped kitchen with a peninsula for their children to do homework at while they cook. There is space for a separate dining table that still feels connected to the rest of the home. The powder room was remodeled to match the kitchen to help give a feeling of unison throughout the first floor. Lastly, the back door was replaced with a full glass door and sidelights to brighten up the home.