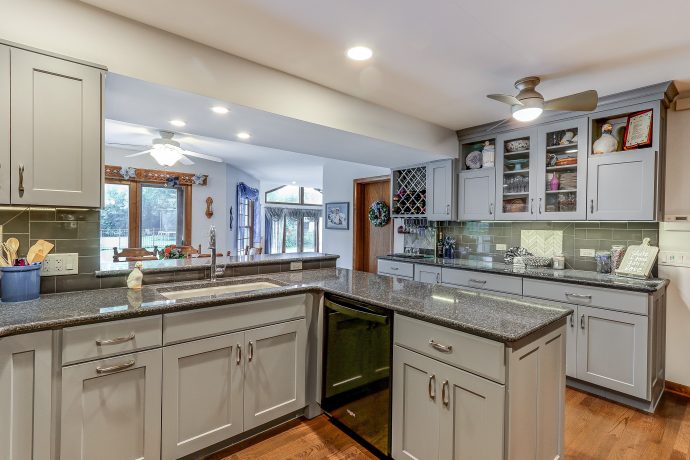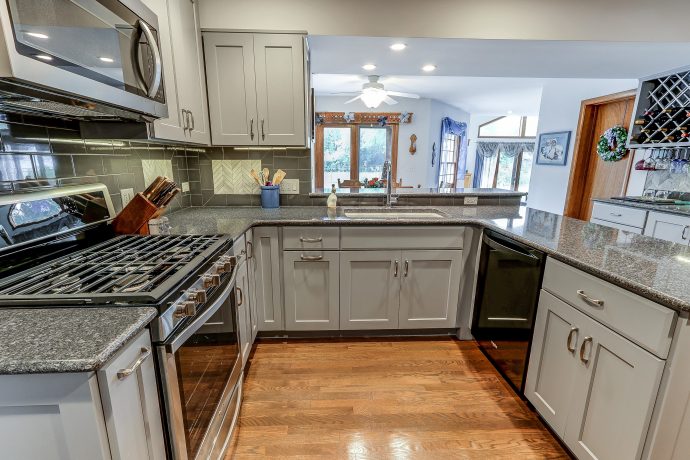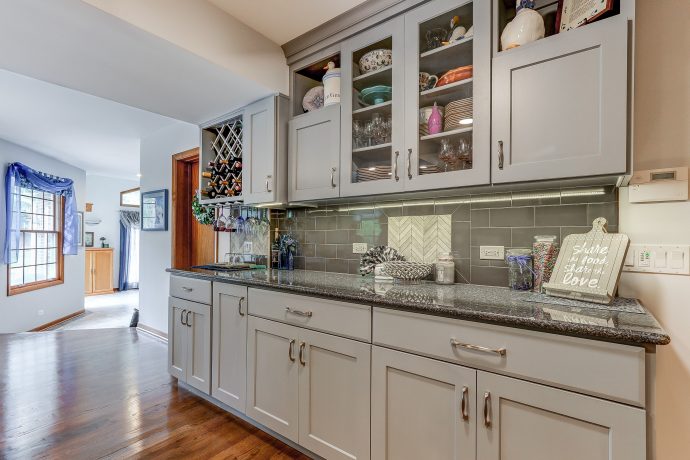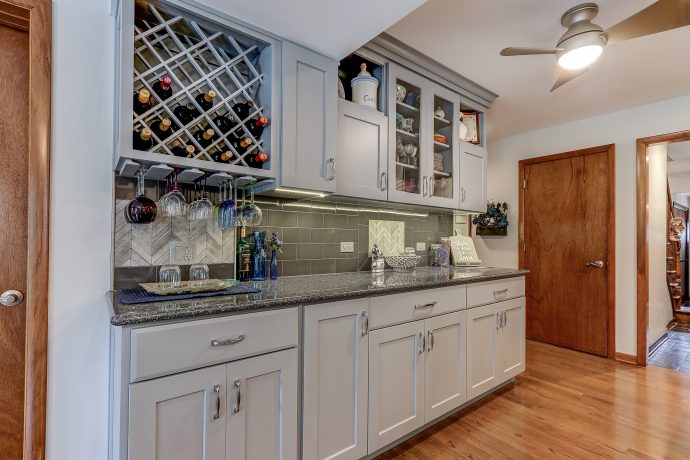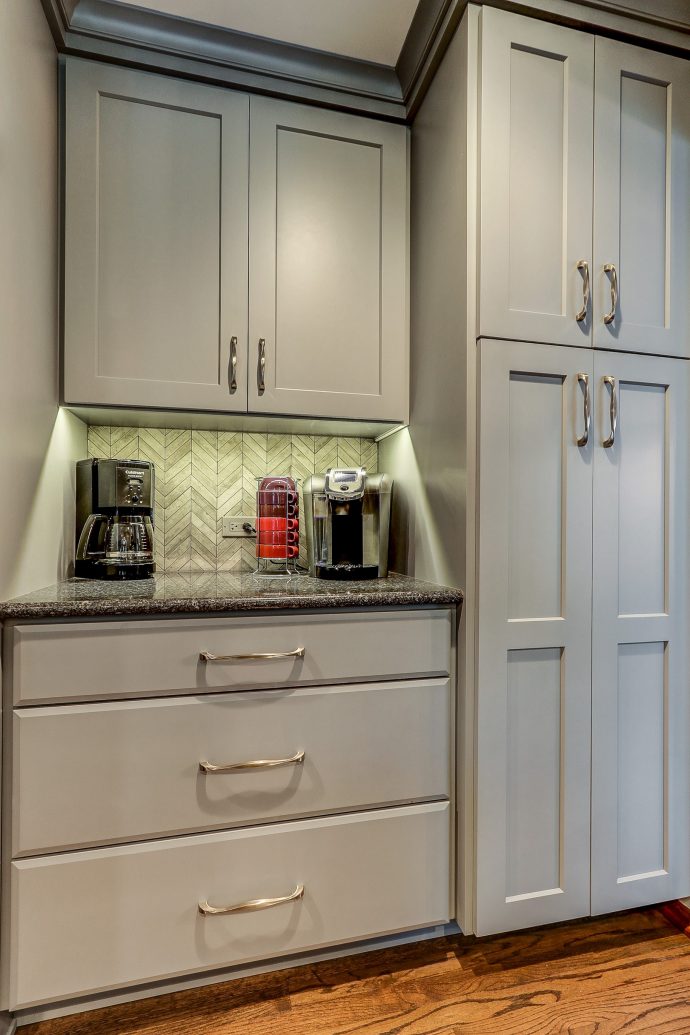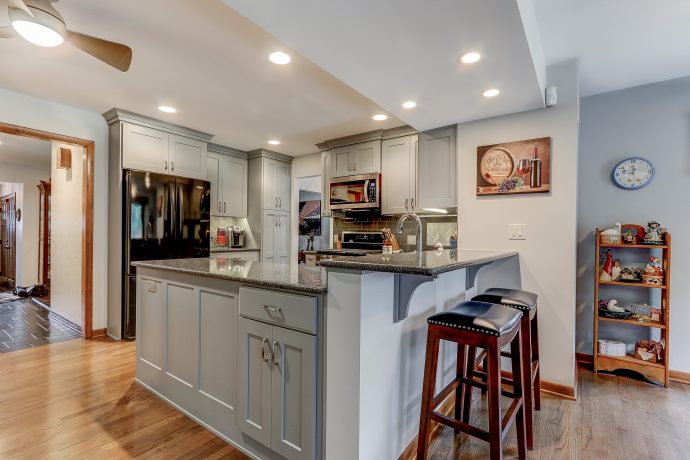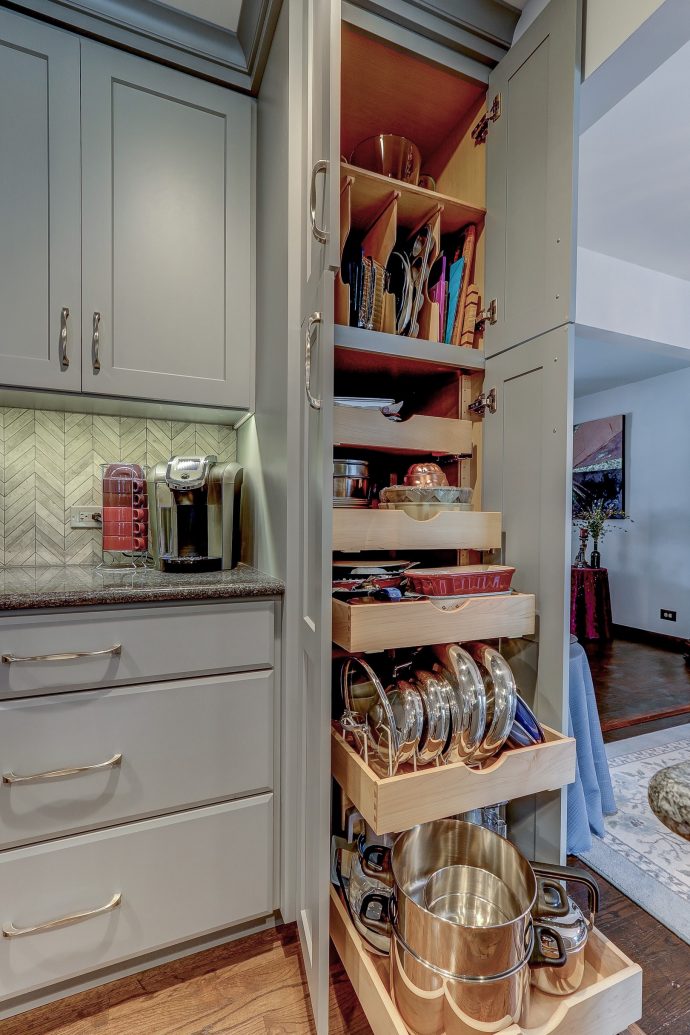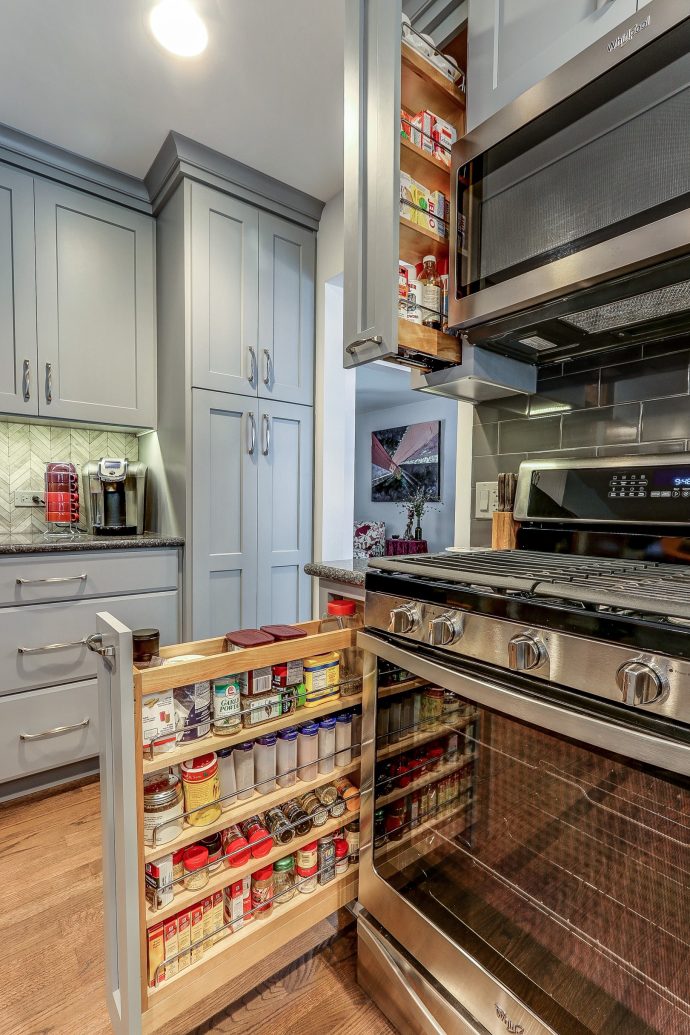 Arlington Heights, IL
This kitchen remodel was one of three projects we did for a family in Arlington Heights. They love to bake and enjoy hosting family during the holidays, so they needed a kitchen that could meet those needs.
Before the remodel, the kitchen had small white cabinets, low soffits, and not enough storage. The space wasn't functional, nor did they feel the style was an accurate representation of them.
Now, the kitchen has ample storage for all of their needs. The cabinets have accessories like space racks, trash drawers, dividers, and trays to keep the space organized. The gray cabinets, countertops, and backsplash give the space a cool and more modern feel.