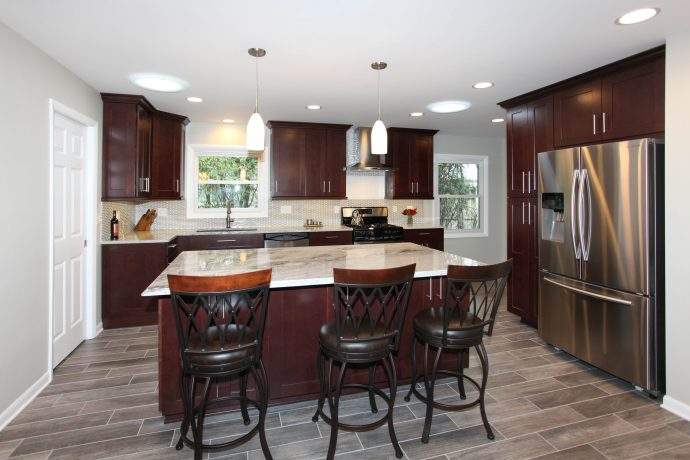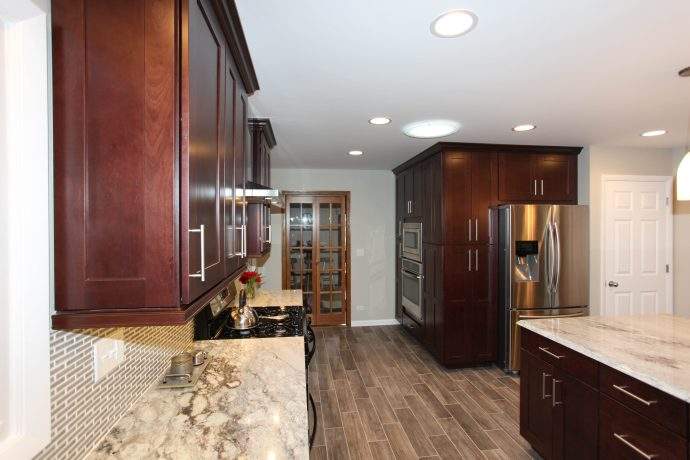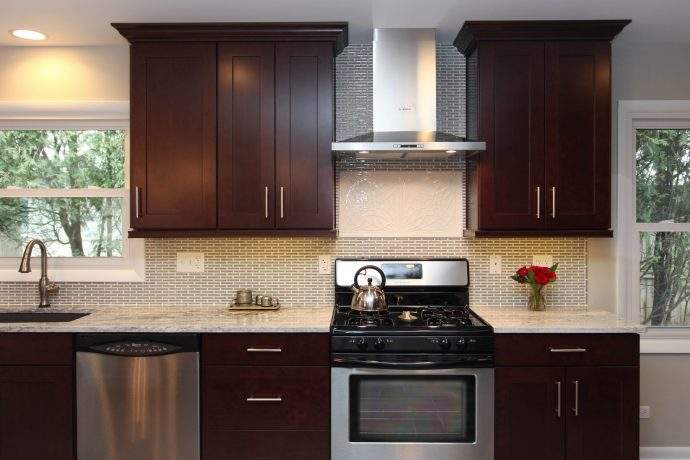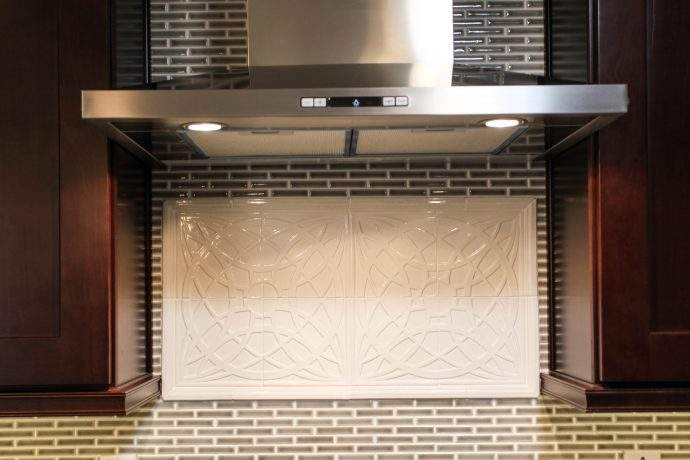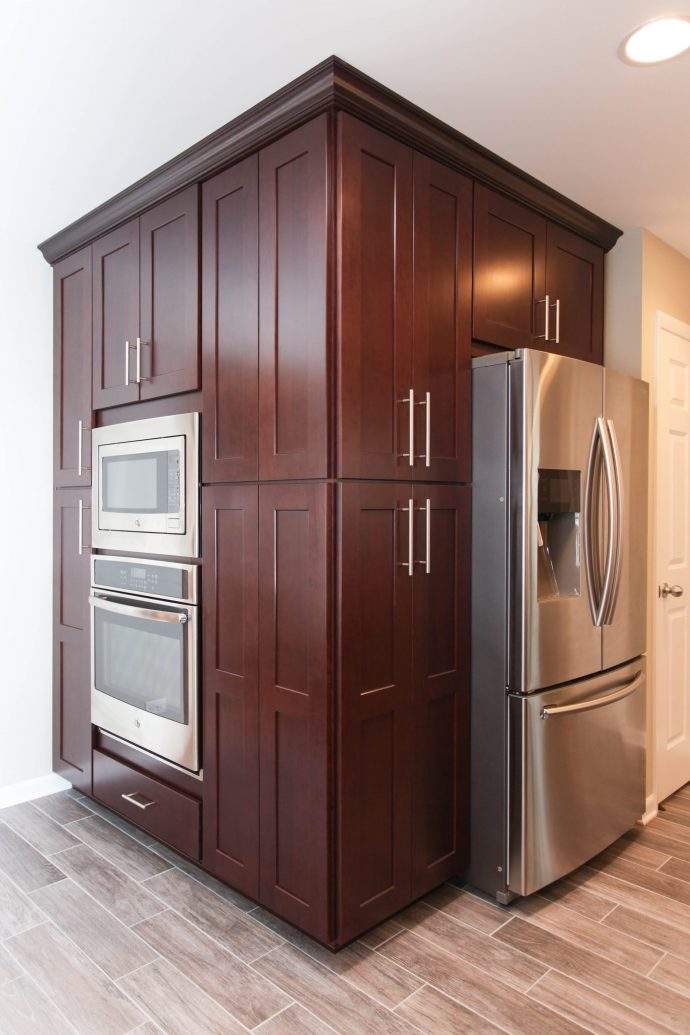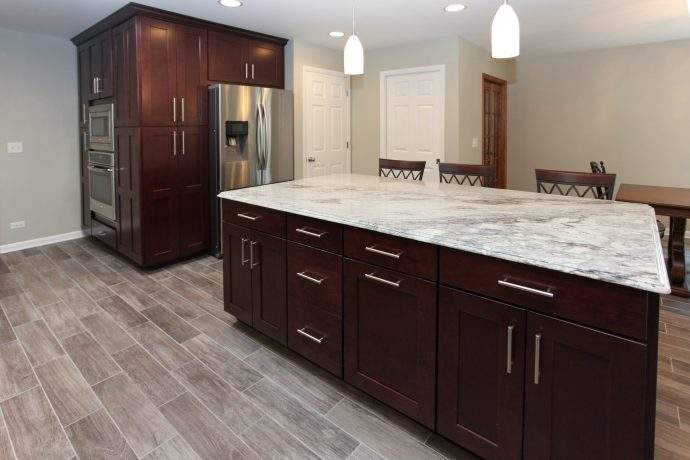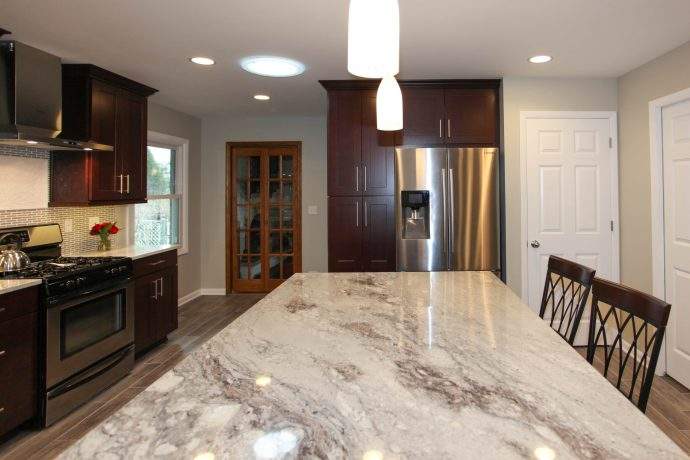 Arlington Heights, IL
This 1950's home still had its original (and very outdated) kitchen. The homeowner loves to cook and was looking to achieve a more functional layout through a complete kitchen remodel. We removed the wall between the kitchen and dining room, installed an island between the rooms, and replaced the cabinets, flooring, and countertops. By installing the oven off to the side, we created a "working triangle" to maximize efficiency and economy of motion while cooking.
We removed the old tile floor in the kitchen and the carpet from the old dining room. We used new, rectangular wood looking tile in a running board pattern. to replace the old tile floor in the kitchen and carpet in the dining room.
We also installed solar tubes because the kitchen faces North and gets no direct sunlight. The owner loves to show them off and is impressed with how much light they let in!
Get Your Project Started Today