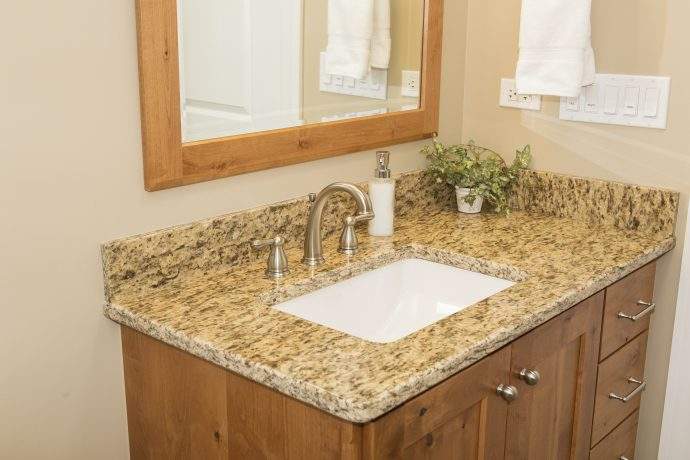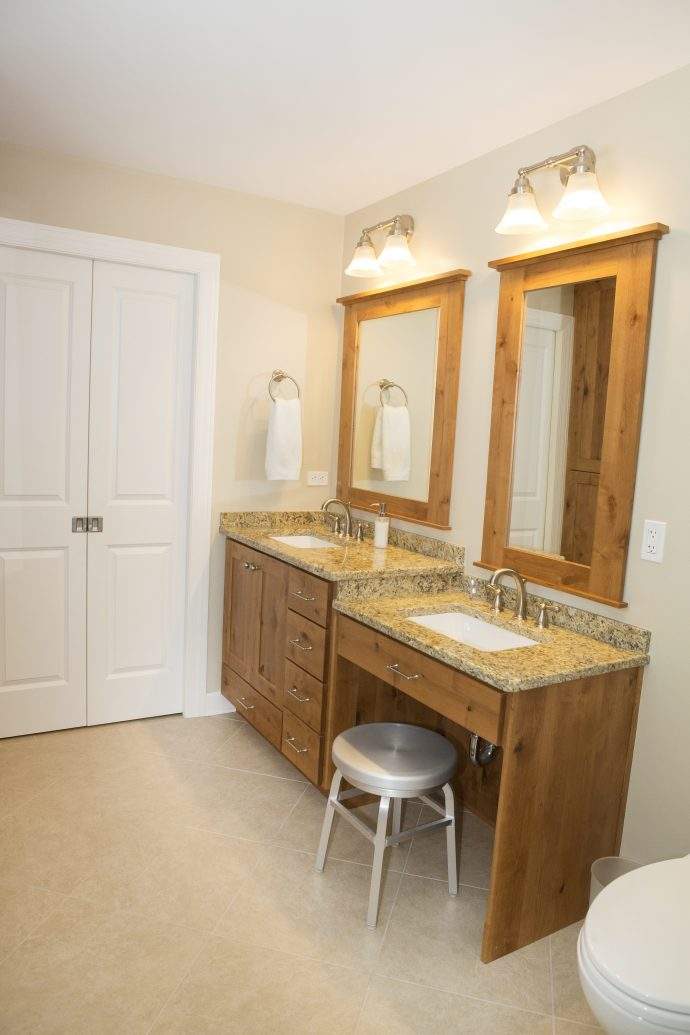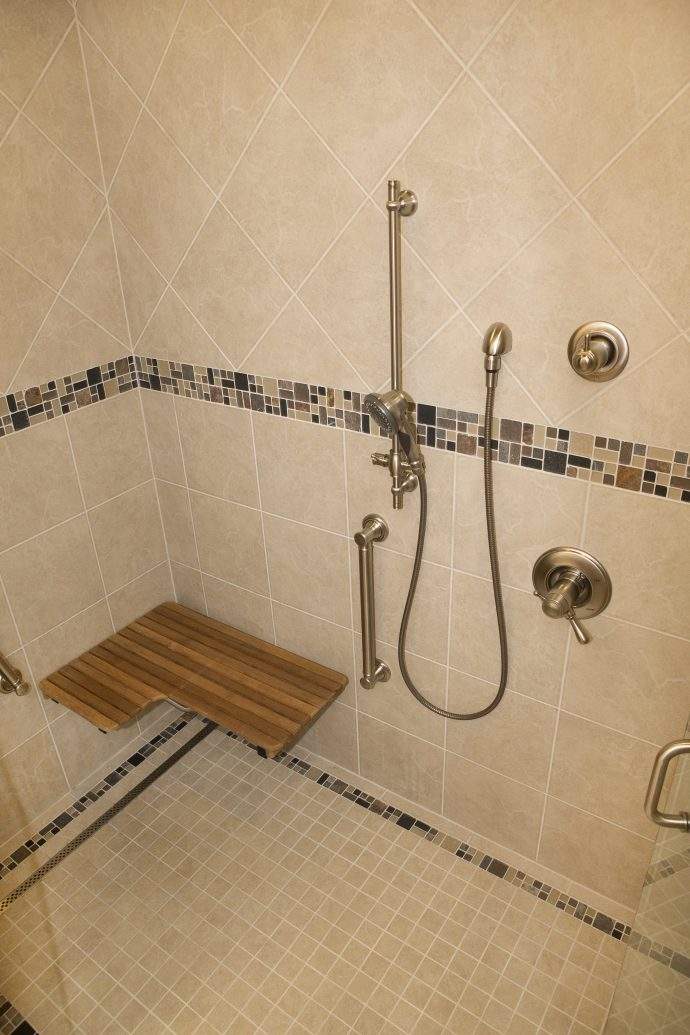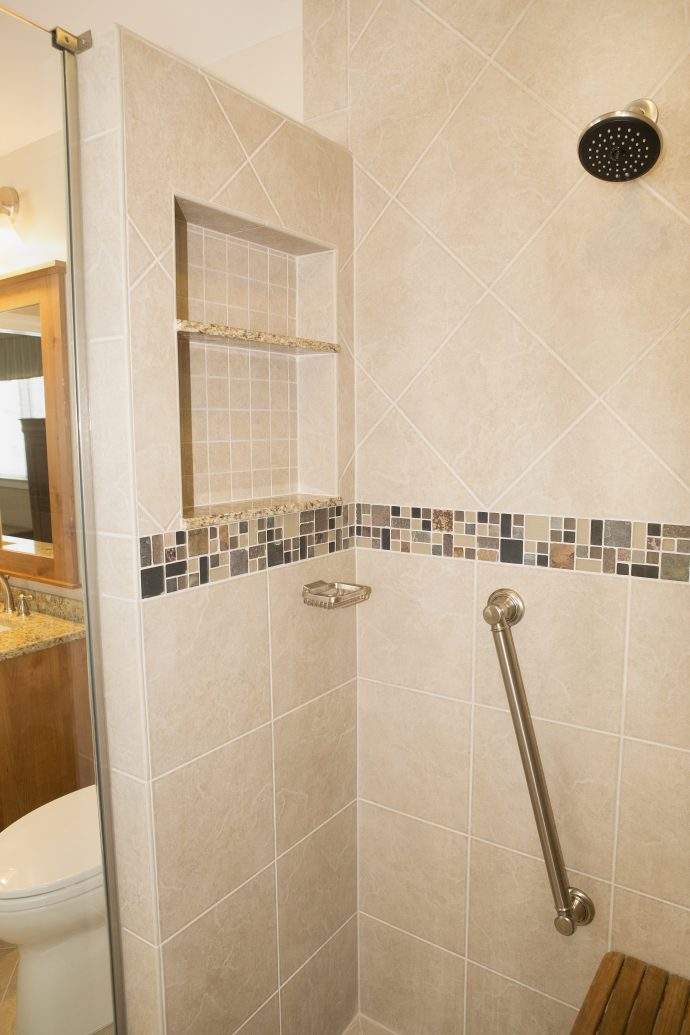 Arlington Heights, IL
The owners of this Arlington Heights home were looking to age in place. That meant their bathroom needed to be remodeled to allow them to do so. We started by widening the doorways into the bathroom and made sure there was enough room for someone to move around this bathroom comfortably and safely as they got older.
The shower is zero threshold so you never have to worry about stepping over a bar to get into a shower. This set up helps to make the shower safer and minimize the risk of falling.
The shower also features features grab bars for stability. By matching the grab bars to the other shower features, they really blend into the space. We also added a foldable shower bench that can be moved out of the way when not needed.
This bathroom also features two vanities on opposite sides of the room allowing each person to have enough space to get ready in the morning. There's also a place to sit while getting ready, too!
The homeowners worked closely with our Interior Designer to makes selections to give their bathroom a cozy and somewhat rustic feeling that matched the warmth of the rest of the house.
Get Your Project Started Today