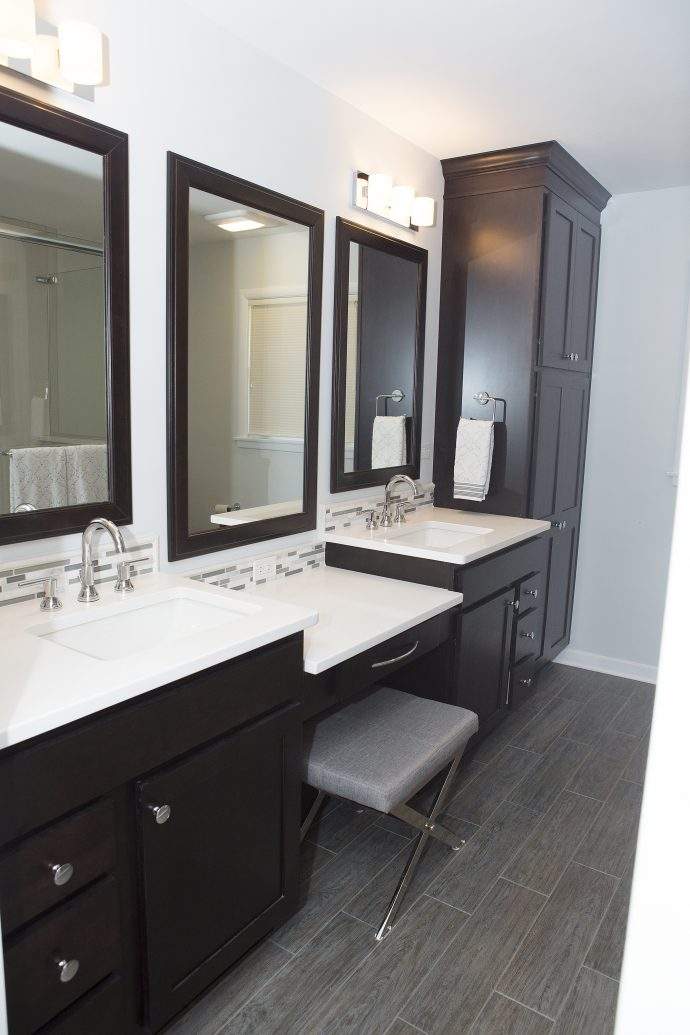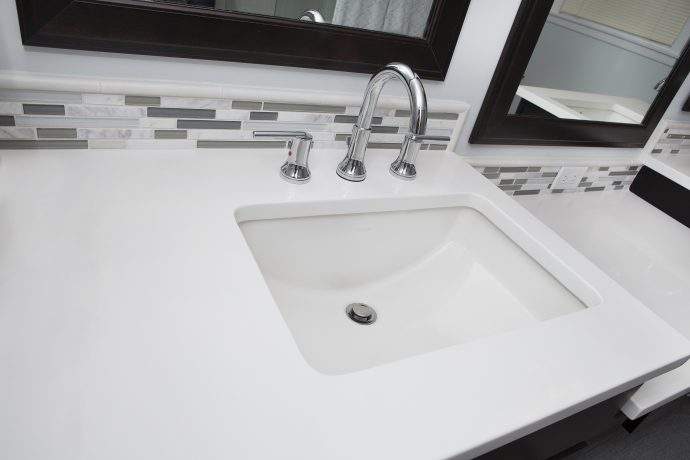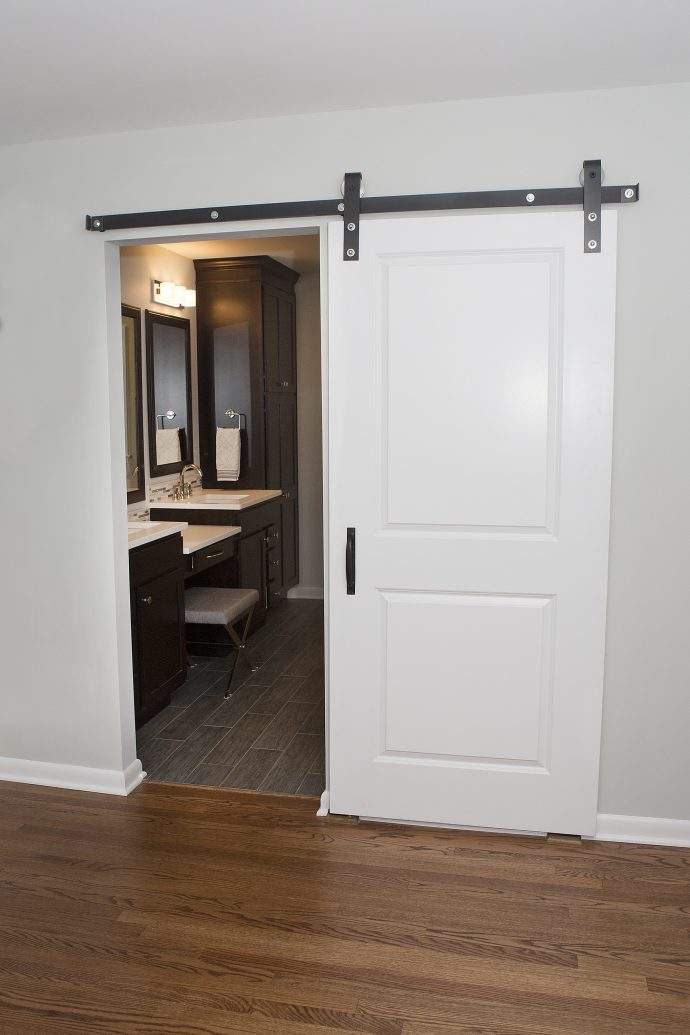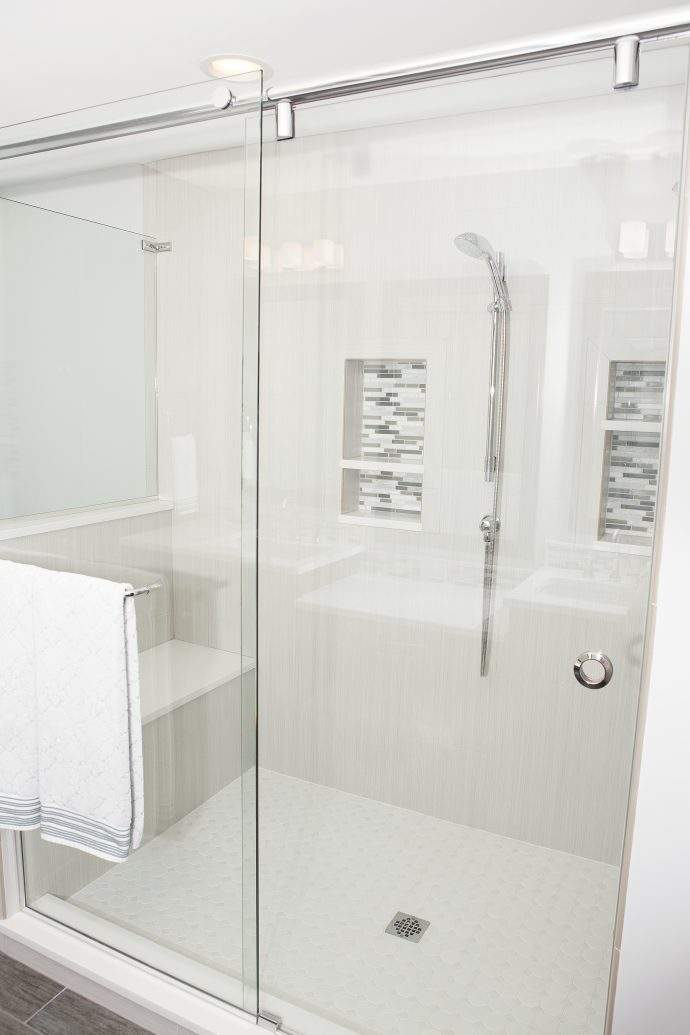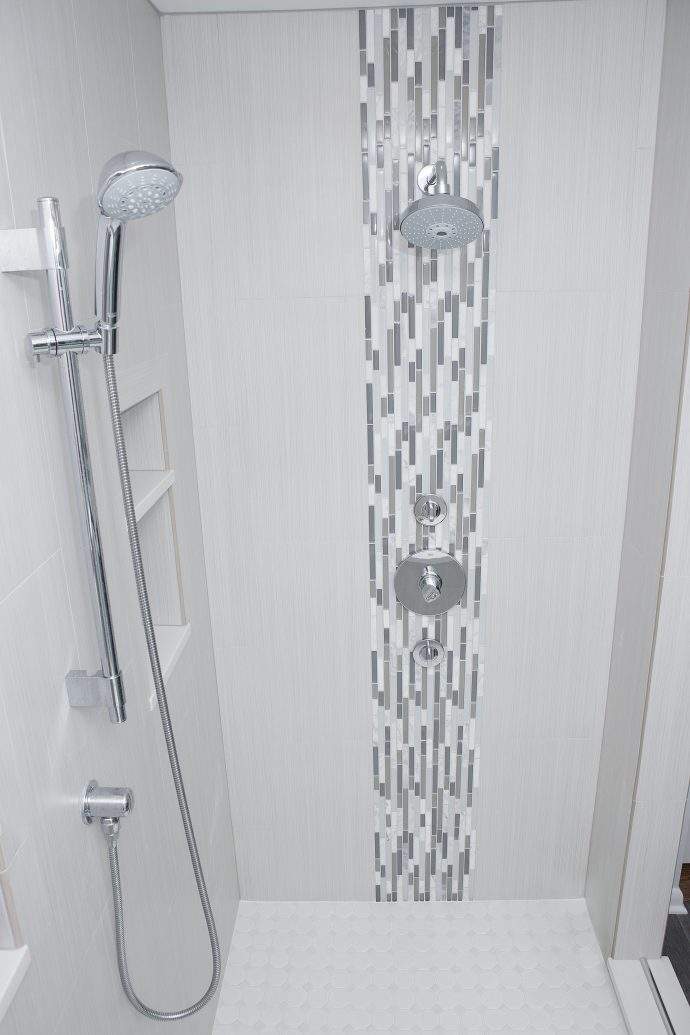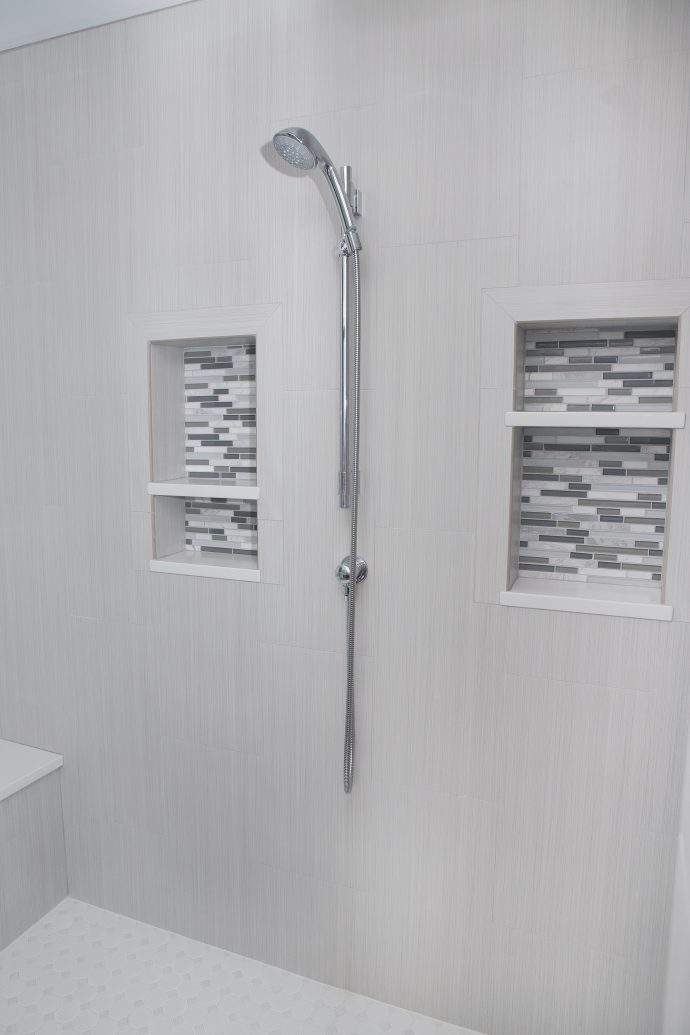 Arlington Heights, IL
This bathroom remodeling project centered around reconfiguring the design of the bathroom to create a better and more natural flow pattern. The bathroom features "his and hers" vanities with a middle seated section for a nice place to get ready in the morning. We used 3 separate mirrors to ground each section of the vanity and allow for a more unique look than one wall long mirror.
There are also "his and hers" niches in the shower that allow for plenty of easy-to-access storage. Finally, a new linen cabinet at the end of the vanity adds storage to this bathroom and helps to make it an even more functional space.
Get Your Project Started Today