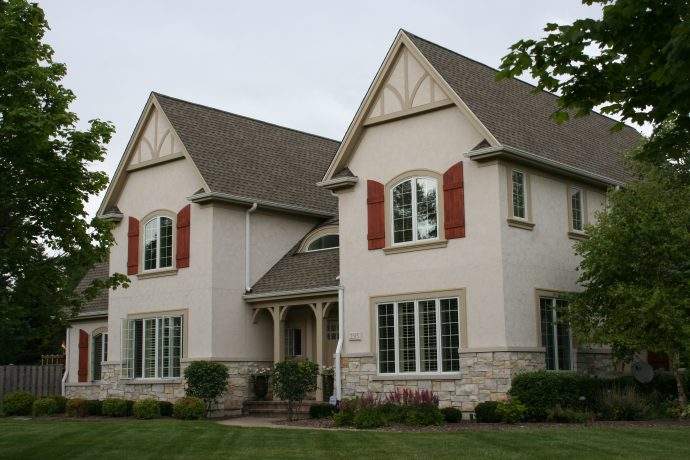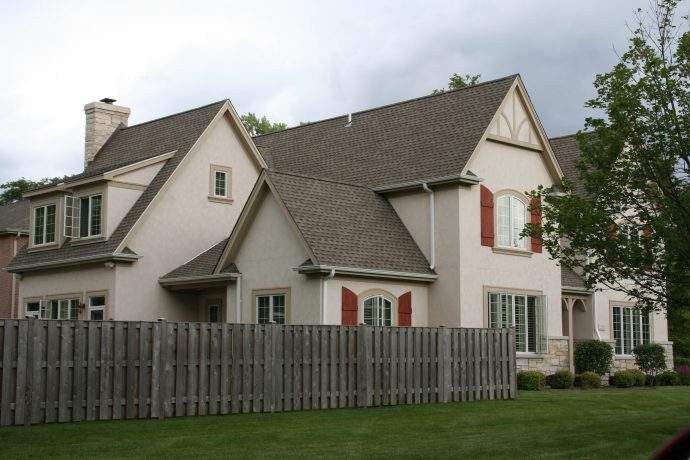 Arlington Heights, IL
This 4 bedroom, 2.5 bath home was designed by a local architect who invited us to complete the construction. It's a French Country-inspired design with a stone base around the perimeter and stucco above. There's hardwood on the first and second floor and a large master bedroom suite with a vaulted ceiling.
This custom home has a lovely eyebrow window above the front entry door which makes for a very interesting foyer that allows for plenty of natural light to come in to the second floor area.
Other interesting accents include a large stone chimney, red shutters that add a nice touch of color to the arched windows, and a cherry kitchen with black granite counters and stainless steel appliances.