At Patrick A. Finn, we believe that people are able to live happier and healthier when living independently. Not only will it allow you to retain your own lifestyle in a home you love, but it will let you live somewhere you feel proud of.
In this month's post, we'll take a look at the best way to take advantage of an independent lifestyle as you get older – aging-in-place remodels.
What is Aging in Place Remodeling?
Aging-in-place is a style of remodeling that's based on the concept of remodeling your home to accommodate your lifestyle as you grow older.
Aging-in-place remodeling is centered around three key lifestyle concepts:
Safety
Convenience
Luxury
The idea is that, as you age, you'll want to live in a place that allows you to live your best life, one that is comfortable and safe but also lets you retire and enjoy the things you love in life.


Top Aging in Place Features
We recommend easing into an aging-in-place remodeling. Start out by remodeling areas in your home where you're currently having trouble (or see having difficulty in the near future).
For many homeowners, this is their bathroom, as bathrooms can be dangerous and often small. Opening them up and adding features like handles and zero-threshold showers can turn a dangerous room into a safe, spa-like space.
While this is true for a large portion of homeowners, it's not where everyone may need to start.
1. Bedroom Addition on the First Floor
For those with joint issues, moving up and down stairs multiple times a day can be taxing.
When your bedroom is on the first floor, you can continue your life and not have to worry about the physical toll of moving up and down stairs. It'll also relieve any stress points between a couple where one can still move up and down stairs and the other can't. Plus, you can build your dream bedroom to the exact specifications you want.
With your new bedroom downstairs, the upstairs bedrooms can now be used for caregivers and guests, including children and grandchildren.
In the past, home additions often looked out of place and not aesthetically cohesive with the rest of the home. Not anymore. With an experienced home contractor, your home addition will fit right in with the rest of your home.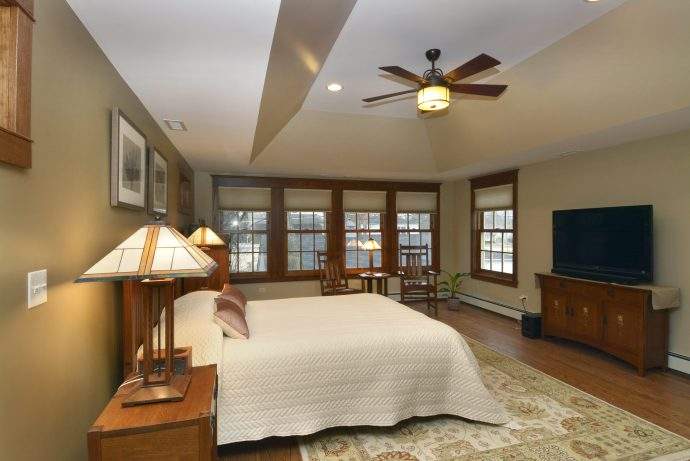 2. Open Floor Plan
For homeowners who are in wheelchairs, having an open floor plan allows you to move around more easily. While narrow hallways and separate living areas create obstacles for everyday living, open floor plans allow for ease of movement.
Open floor plans are also perfect for hosting large family gatherings, as they allow for a large open space for entertaining. As you grow older and family gatherings become more and more valuable, these spaces give you a place to enjoy these cherished moments.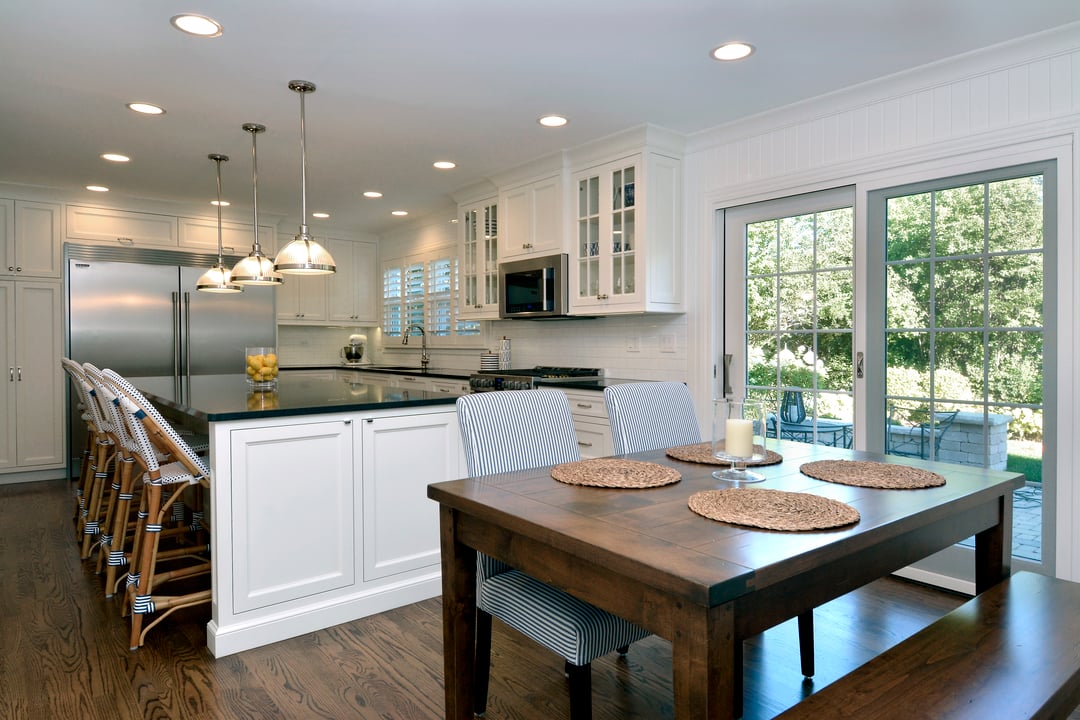 ---
Think an Aging in Place Remodel is Right For You?
Give us a call to see if we can help set you up for your future. Give us a call at (847) 358-4133 to schedule a consultation.
---

3. Wide Doorways
Similar to open floor plans, allowing for plenty of spaces in doorways and entrances will make life easier as you grow older.
As a bonus, it'll also be easier for you or your family to bring things like furniture, appliances, or even strollers in and out of the home. We recommend doors that are between 36-42 inches wide for aging-in-place remodels.
4. Appliances with the Controls in Front
One of the key aspects of the aging-in-place philosophy is the ability to be independent and continue to do the things you love. For many, this is cooking. Unfortunately, the kitchen can be a dangerous place. With proper safety and appliances that fit your lifestyle, however, you can still use your kitchen like you always have.
While it seems like a small aspect of a kitchen, having appliance controls in a place where they can be accessed is important when outfitting your kitchen for safety. For instance, having the controls to your oven on the far end of the stove can be dangerous since you'll have to reach over the burning stoves. A range with controls in the front presents a much safer appliance while still giving you all the functionality you need to cook the way you always have.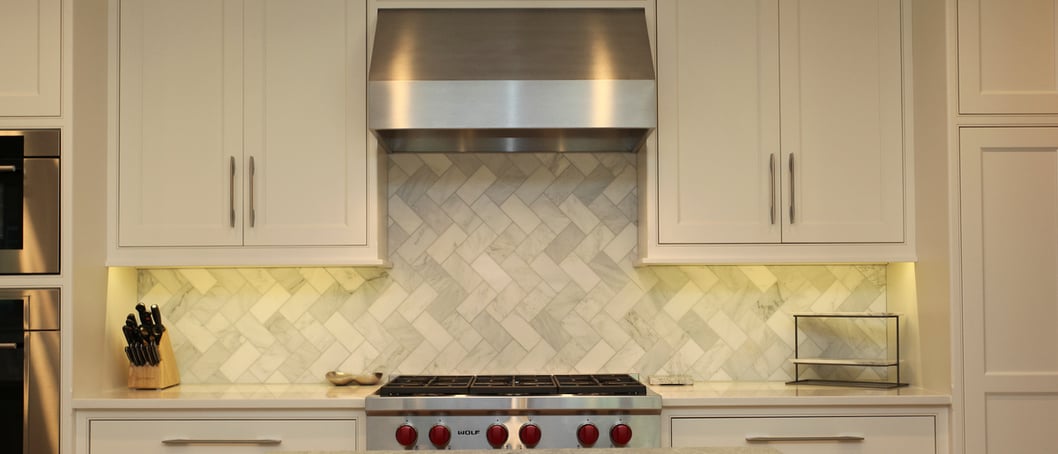 5. Reachable Switches and Electricity Outlets
While it seems like a small issue, having the ability to reach power outlets and light switches is just the kind of home aspect that is often overlooked when homeowners have decided to age in place.
In today's electronic world, having convenient access to electrical outlets is a must. Most homes have electrical outlets close to the ground so they can be hidden behind furniture, but if you're in a wheelchair, this is extremely inconvenient! Light switches and thermostats are often multiple feet off the ground, so they are at the eye level of a standing adult, again also inconvenient if you are in a wheelchair.
We recommend the following heights for power switches, controls, and outlets:
Light switches: 42-48 inches off the ground
Thermostat: 48 inches off the ground
Electrical outlets: 18-24 inches off the ground


Bathrooms Aging in Place Remodel Features
Given safety concerns, bathrooms are a place that should be given focus during an aging-in-place remodel. Some top features we love are…
1. Curbless Showers
Curbless showers sit flush with the bathroom floor.
Despite this seeming like it would cause a mess, a gentle slant, and efficient drain allow this type of shower to work great for aging-in-place homeowners. Water will always drain with no mess!
They also decrease the possibility of tripping while entering or leaving the shower and look great in any bathroom. Not to mention they are incredibly easy to clean!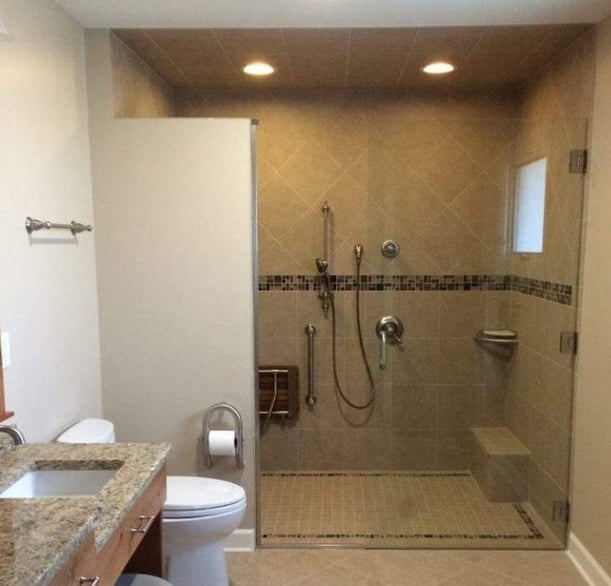 2. Large Shower With Seat and Handles
Much like the rest of your home, additional space will help you be comfortable! Adding some space into your shower so you are able to move around effectively will make life a lot easier.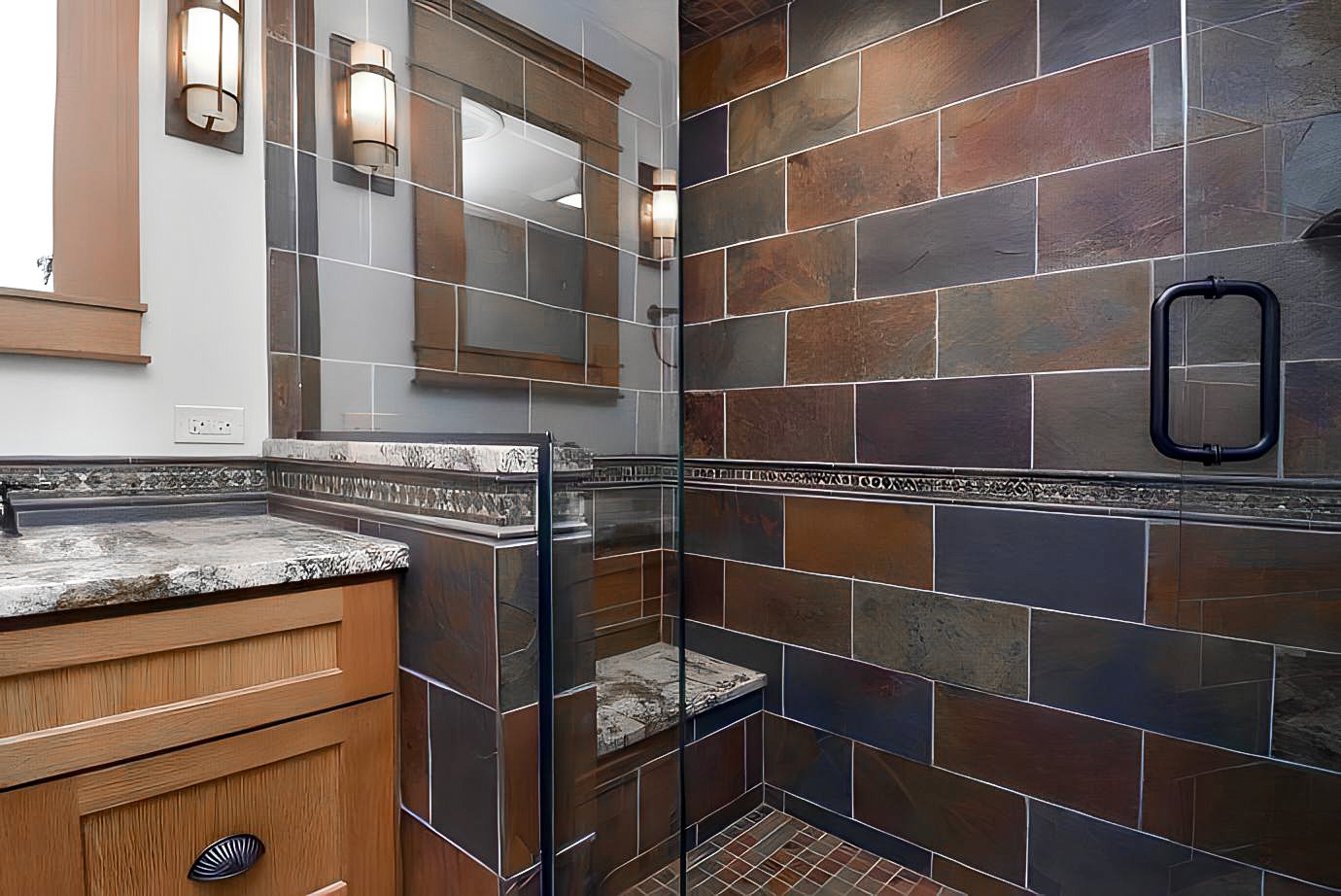 3. Dual Sinks
As you age, you may need additional time to get ready in the morning! Additional sinks and vanities in a bathroom will allow you and your partner to get ready unrushed and at your own speed.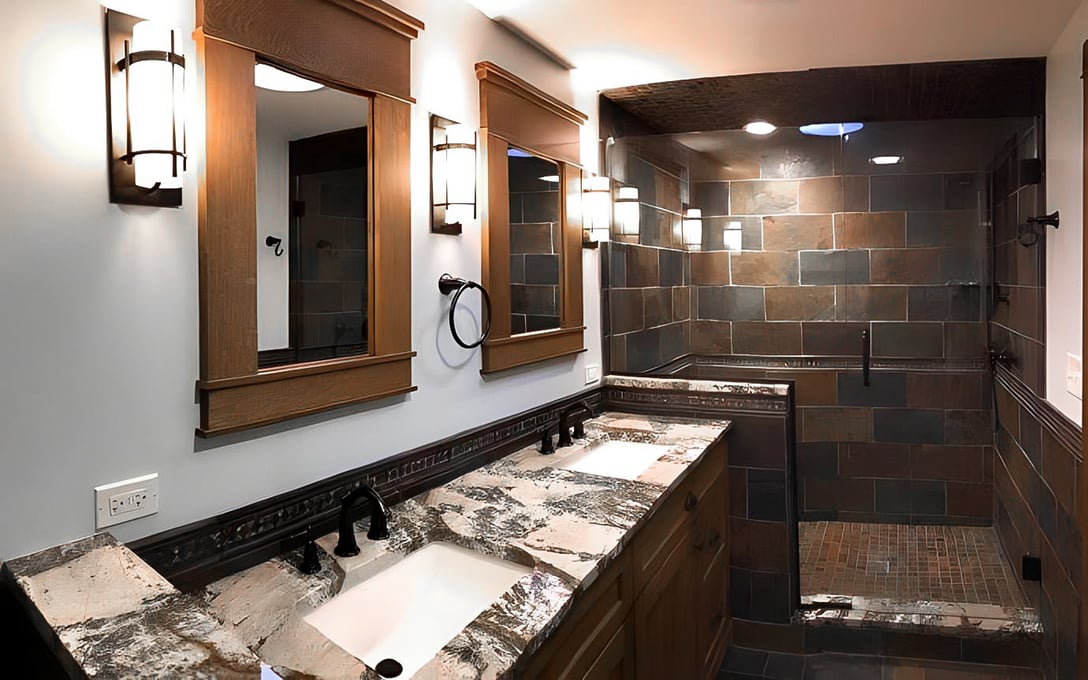 Ready to Get Started on Your Aging-In-Place Home Remodel?
If you're considering an aging-in-place home remodel as you enter the next phase of your life, let us know! The remodelers at Patrick A. Finn have been completing aging-in-place remodels for over 25 years.
When you work with Patrick A Finn, you'll love our:
Commitment to true craftsmanship, flawless design, and attention to the smallest details
Focus on open communication, making sure you have the information you need and the answers to all of your questions
Dedication to completing your project on time and within your budget
Questions on aging-in-place remodel? Give us a call at (847) 358-4133 to find out more, or review our remodeling resources to see if a remodel is right for you.