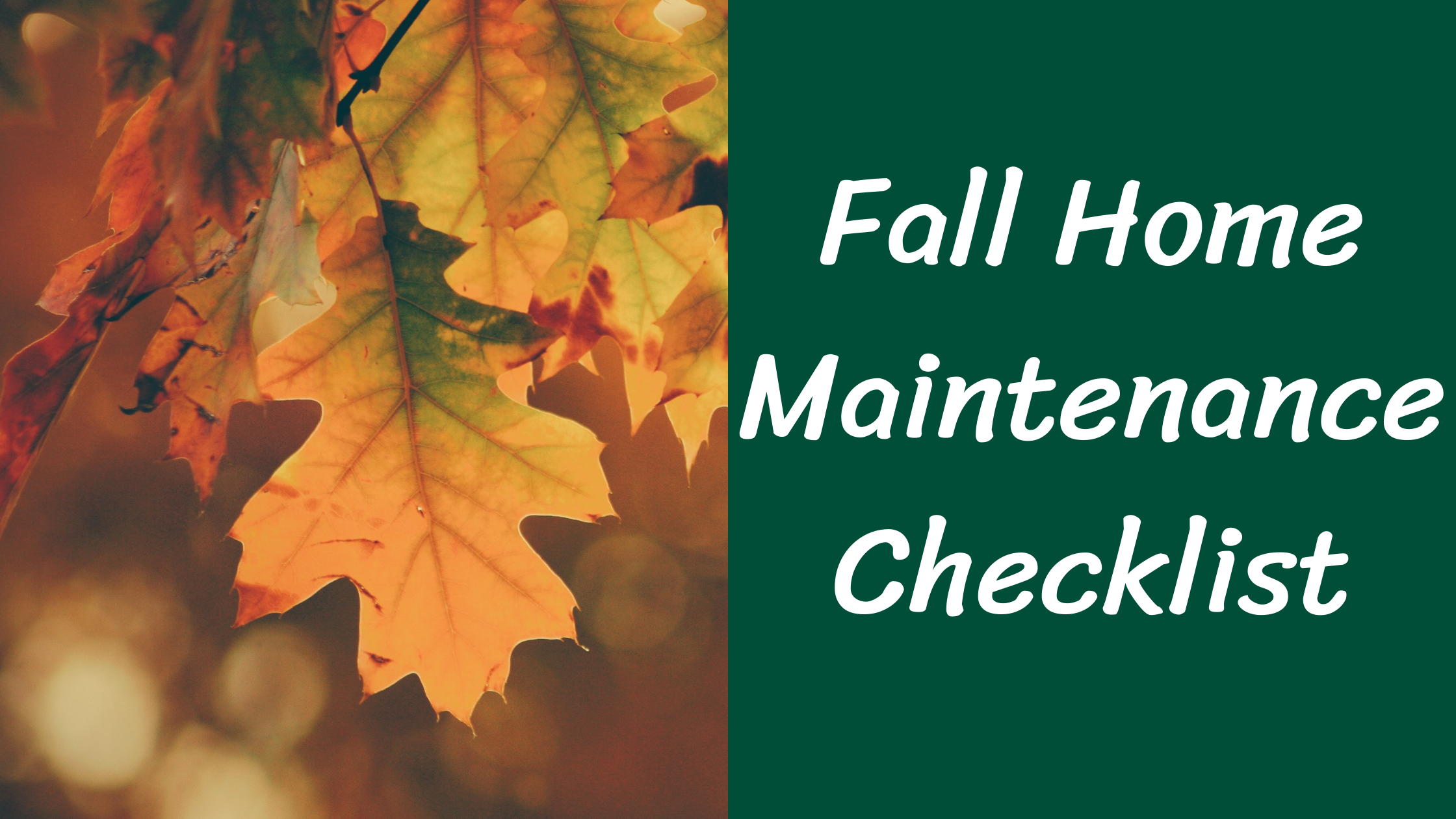 Fall Home Maintenance Checklist
The leaves are changing and the mornings have a chill in the air. Fall has officially sprung in Chicagoland. While fall is one of our favorite seasons to do fun outdoor activities with friends and family, it is also an important time to check in on your home maintenance. We're here to help you get your home prepared for the cooler weather with our Fall Home Maintenance Checklist.
Ground and Yard:
Clear area wells, window wells, and storm drains
Check driveway and sidewalks for cracks
Check the yard for settlement and soil erosion
Fall yard clean up to include pruning trees and shrubs, as well as trimming any dead branches
Plant any fall bulbs
Doors and Windows:
Check doors, windows and trim for finish failure
Check for broken glass and damaged screens
Check weather stripping for damage and tightness of fit
Check caulking at doors and windows, and all other openings
Consider swapping your screen door with a solid storm door
Exterior Walls:
Check masonry for cracks and loose joints
Check paint surface for any areas that need touch ups
Check siding and trim for damage or decay
Roof:
Check for damaged or loose shingles, or blistering of the roof
Check underside of roof, where accessible, for water stains or dampness
Check for damaged flashing
Check for damaged gutters and downspouts
Clean out your gutters and downspouts and ensure they are draining properly
Check vents, louvers, and chimney caps
Check fascias and soffits for any decay or need for paint touch ups
Check masonry chimneys
Interior Surfaces:
Check all grout between tiles
Check caulking around tubs, showers, sinks and countertops
Check for any paint touch ups on walls and trim
Floor:
Check for wear and damage, especially any transitions where one material meets another
Deep clean carpets
Plumbing:
Check flush ales, faucets, hose bibs, supply and drainage piping- including those in your basement and crawl space
Check water heater
Verify that your plumbing has sufficient insulation surrounding it to avoid any pipes bursting in the cold weather
Ensure all shut off valves are working properly
Shut off exterior water and drain the hoses to avoid freezing
Electrical System:
Check conditions of outlets, extension cords, lamp cords and plugs.
Check exposed and overhead wiring for damage
HVAC System:
Clean or change air filters as required
Clean dirt and dust from around your furnace
Schedule annual check up for the system (Even if it's pushed out, it's best to get is scheduled. Maintenance prevents expensive system repairs!)
Schedule a duct cleaning and be sure the have your dryer vent cleaned as well
Foundation and Basement:
Inspect for signs of termite infestation
Check grading to assure that water will drain away from the foundation
Check basement or crawlspace for dampness and/ or leaking following wet weather
Check for any cracks in basement or crawlspace
Decks and Porches:
Inspect for any termite damage or structural damage
Check for any areas that need paint or staining touch ups
Check concrete for any damage, cracks, sinking, or animals burrowing below
Check railings to make sure they are strong and stable for slippery leaves and ice
Taking these steps will help keep your home in tip top shape this fall! As you go through the list, it may be wise to make note of the items you can handle yourself, and those that may require some professional assistance. If you need a hand with anything on this maintenance list, give us a call today! We'd be happy to help you prepare your home for the cooler months.

While maintenance can be a bit time consuming, your home is one of your greatest assets and keeping it strong and healthy will suit you best in the long run. Have a great fall, everyone!
Written By Katie Finn