Your home is an investment worth looking after. Home maintenance can seem overwhelming, and that's why we created a list that breaks up the tasks into how often each should be performed. What parts of the home should be maintained every month, quarter, season, and year? Follow this checklist to feel confident that you're doing what you can to take care of your family and home.
Table of Contents: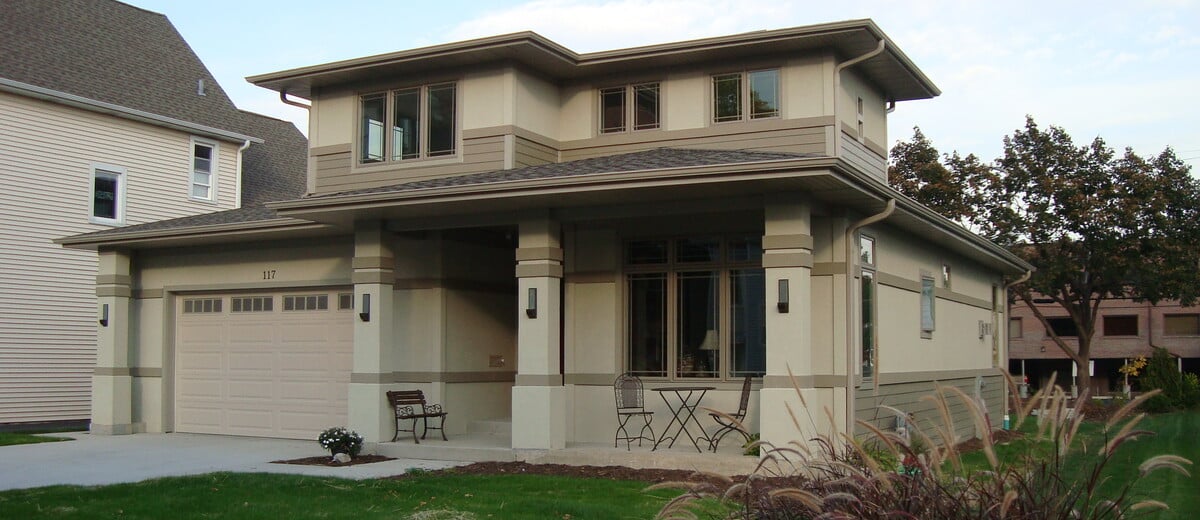 Why Should I Perform Regular Home Maintenance Check-Ups?
That's a simple answer... to keep your home in the best condition possible.
A detailed check-up is similar to going to the doctor's office for a medical check-up. You want to know what's okay and what's not. And you want to take action to fix things that need to be fixed before they get out of hand.

Early detection of problems aids in the preservation of your home. Furthermore, performing preventive maintenance can extend the life of the equipment and materials, which is generally less expensive than replacing these components.
How Do I Perform A Home Maintenance Check-Up?
We have outlined all aspects of your home and the optimal times that it should be inspected. Whether you should perform the tasks monthly, quarterly, seasonally, or annually, we lay it all out for you.
Additionally, if you are looking for a printable home maintenance checklist so you are able to track and appropriately maintain your home, we also have a home maintenance checklist that you can follow.
Home Maintenance Needed Every Month
Some home maintenance should be done once a month. Missing a month here and it is normal, however, you could be missing important signs that could result in more damage as time goes on and even injury to a family member or visitor.
Check Fire Extinguishers
Make sure the seals are intact
Look for any damage
Check the pressure by using the test indicator
Deep Clean Counters, Tiles, and Floors
Go beyond your regular cleaning
Disinfect grout
Steam floors if it's safe to use on the flooring material
Dryer Maintenance
Thoroughly vacuum lint ducts
Vacuum area all around your dryer
Clean the Grills of Your Wall Heaters
Clean the grills to get rid of any dirt and dust buildup
Soak the filter in a bucket of warm soapy water
Vacuum Registers and Grilles
Make sure there is no dust accumulation to allow for proper air circulation and help to ensure good indoor air quality
Check Water Softener
Replenish salt if necessary
Check for hard-water mineral scaling
Clean Your Range Hood Filter
Remove the grease filter from your range hood
Soak it in warm soapy water with some baking soda
Scrub it with a non-abrasive brush, rinse, and dry
Test Smoke Detectors & Carbon Monoxide Detectors
Press and hold the test button and wait for a loud, alarm-like noise
If the sound is weak or the detector is silent, replace the batteries immediately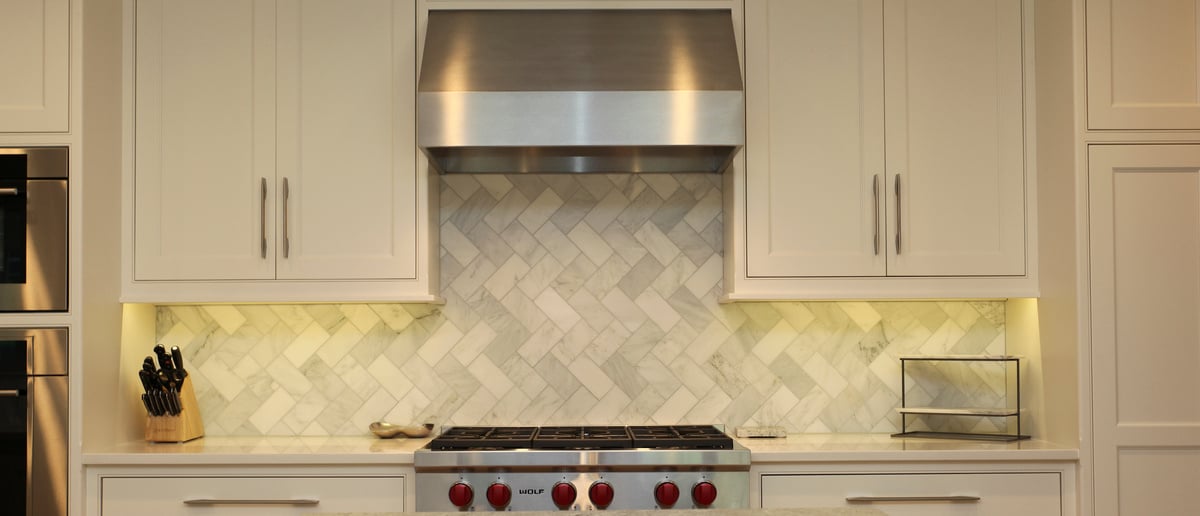 Maintenance Every 3-4 Months
Depending on the age of your home, furnishings, or appliances, these items may need to be looked after more frequently.
Change Furnace Filters
Change your filters more frequently if you have pets, use a fireplace, or have allergen sensitivities
Check Wires
Start from the basement and work your way through every room of the home
Look for fraying or any sign of wear
Washing Machine Maintenance
Clean out your washer's inlet filters with soapy water
Check for any leaks
Replace if necessary
Inspect Caulking
Check around sinks, tubs & showers
Look for damp patches, mold, and gaps
Re-caulk if necessary
Water Heater Maintenance
Flush out your water heater to remove sediments that have built up over time in the tank
Air Exchanger
Clean the filters with a vacuum
Wash in a solution of warm water and mild soap
Rinse and allow dry time before replacing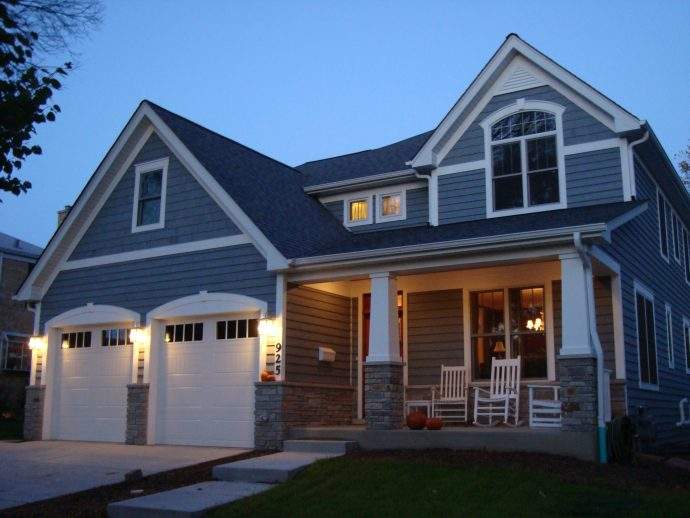 Chicago Home Maintenance Every Spring
Some home maintenance items are better suited to be looked after in the Spring after the last snow has fallen and warmer temperatures allow for better visibility and access.
Roof
Inspect the roof's surface, flashing, eaves, and soffits
Clean out the gutters and downspouts and check for proper drainage
Installing deicing cables if ice build-up persists
Repair any weak areas
Look for bare spots, buckling, curling, and torn or missing shingles
Check the underside of the roof, where accessible, for water stains or dampness
Check for damaged flashing, gutters, and downspouts
Inspect vents, louvers, and chimney caps
Inspect the Attic
Check for leaks, mold, moisture intrusion, fire hazards & critters
Exterior Caulking
Inspect any exterior caulking and fill cracks and caulk edges as soon as possible
Windows and Doors
Clean window and door screens
Repaint window sills, door sills, and thresholds, if needed
Check windows for fog and condensation, which can signify cracked seals or aging windows that need to be replaced
Oil all door hinges, particularly exterior doors
Garage-Door
Oil garage door opener and chain
Check for accumulated water at the bottom of the door
Check that the door can open and close all the way
Check for Pests and Schedule Professional Pest Maintenance
Have a professional evaluate potential pest problems and prevent future ones
Seal any gaps or holes around pipes doorways and windows to keep them out
Install some mesh screening over exhaust pipes
Securely cap your chimney to keep larger pests out
Reseal Tile Grout in the Shower
Tile grout elsewhere can be sealed once every 3 to 5 years
Clean the grout thoroughly first
Septic Tank
Hire a professional to inspect and pump the tank
Inspect Your Decks, Porches, and Patios
Inspect your deck for loose screws and protruding nails, corroding fasteners, and rotting wooden boards or posts
Check for loose or wobbly connections
Inspect for any termite damage or structural damage
Check for any areas that need paint or staining touch-ups
Check concrete for any damage, cracks, sinking, or animals burrowing below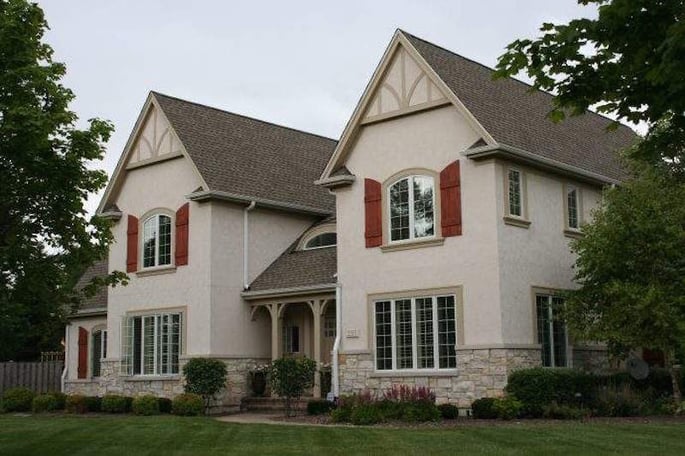 Property Maintenance to Check Every Fall
Before temperatures drop and freezing sets in, these items should be checked off your home maintenance list.
Roof
Clean out the gutters and downspouts and check for proper drainage
Repair any weak areas
Siding
Inspect and clean siding
Make any repairs if necessary
Windows and Doors
Inspect window and door weather stripping and repair if needed
Power wash the build-up of dust and pollen from your windows
Thermostat Sensor
Clean your thermostat's heat sensor, contact points, and contacts
Check the thermostat's accuracy
Inspect Forced-Air Heating System
Have the forced-air heating system inspected by a professional
Schedule an inspection in late summer or early fall before colder weather sets in
Inspect the Fireplace
Check the fireplace for damage or hazards
Clean fireplace flues.
Deep Clean the Carpets
Rent a steamer or hire a professional service for a deeper clean than regular vacuuming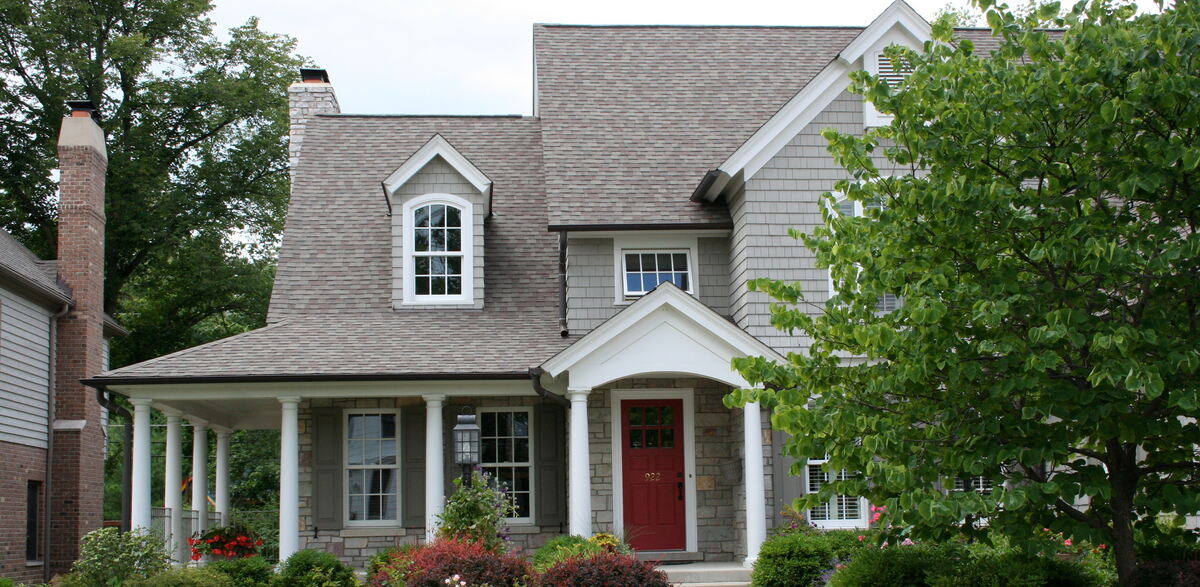 Annual Home Maintenance Checklist
Outside of items that are best to be completed in either the Spring or Fall, other annual tasks can be done when it's more convenient or feasible for you.
Air Conditioners
After disconnecting it, simply spray the unit with a water hose to clean off loose debris
Spray the outside with a coil cleaner
Hire a professional to run tests and check hoses
Prune Trees and Shrubs
Remove dead limbs
Trim back excess growth, especially vegetation that's too close to the home or fence lines
The best time is after the growing season, like late summer
Test Indoor Air Quality
The air inside your home can be 3 times more polluted than the outdoors
Hire a professional to check your indoor air quality or invest in detectors
Use a hygrometer to check the humidity levels throughout your home and purchase a dehumidifier if necessary
Or call an HVAC professional to install a furnace-integrated dehumidifier
Inspect Your Basement
Check for leaks
Look for cracks in the foundation
Check for evidence of pests
What To Do When You Need a Repair
As you go through your home maintenance checklist every month, quarter, season, or year, you will eventually need a repair or two that's more complex than a quick run to the hardware store. You may even notice that quick repairs won't be enough and a remodel is necessary for bigger repairs. Call Patrick A. Finn to get your home back into shape.
Take advantage of having a talented team on your side and think about other parts of your home that could use updates. Is your layout causing frustration? Has your family grown out of the space and been forced to make it work? Patrick A. Finn is a Chicago area design-build firm with a reputation for centering client needs above all else, delivering a seamless experience that leaves clients with a space that well exceeds expectations.