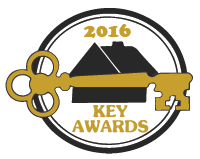 Another Win at the Home Builders Association Key Awards!
Since 2011 we have entered for the Key Awards from the Home Builders Association of Greater Chicago. We are proud to say that we have come back with awards every year! This year put us at a total of 22 Key Awards in the last five years.
We had three willing home owners allow us to submit their new kitchens for award entries. This process involves opening up their home to Key Award judges to inspect the workmanship, quality and design of the space.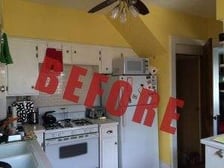 The first kitchen we entered was a kitchen in Arlington Heights. The home had historic charm that the owners wanted to reflect a bit in their kitchen. Before the remodel, this kitchen had been a much smaller space and was dysfunctional. The homeowners were looking to completely redesign the kitchen with a focus on more practical storage. They chose to use our custom cabinets to help them pick up the storage space they needed. Little touches like their farmhouse sink and custom range hood added to the charming feel of their new kitchen.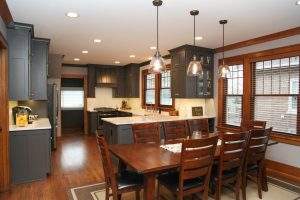 ---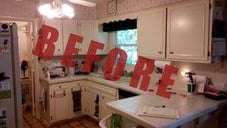 The second entry was another kitchen in Arlington Heights. The old, small u-shaped kitchen felt outdated and a bit cramped to the homeowners. The kitchen had white painted cabinets and the owners wanted to have a warmer natural wood look to the kitchen. As people who liked to host holidays and parties, the homeowners were looking for an island for people to gather. As an Irish family, they wanted to incorporate a bit of their heritage into the space. They chose to include a Celtic knot tile for the backsplash over the range.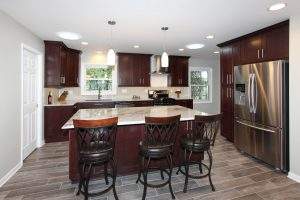 ---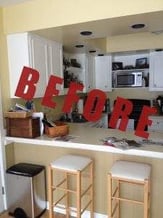 Our third entry was a Palatine kitchen. This space began as a small kitchen with a peninsula that made the kitchen feel tight when more than one person tried to work in it. The homeowners were looking for a way to maximize their space. They wanted a bit more of a light and airy feeling to their new kitchen. To achieve that we opened up the space and chose to do a perimeter of cabinets with a multi-level island on the outer edge of the kitchen. The island not only served as a breakfast bar, but also provided additional storage and housed the kitchen sink.We wanted to emphasize our vertical space here and chose to do that by vaulting the ceiling and creating a vertical linear mosaic backsplash above the range.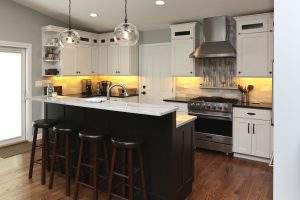 Each one of these kitchen had similar issues: they needed to be a more functional space with storage. This needed to be achieved with a good design and quality workmanship. As a team we worked with the homeowners to create kitchen that they would love for years to come. We are thankful to have such great clients to allow us to remodel their spaces and we are thankful to the Home Builders Association for our Key Awards!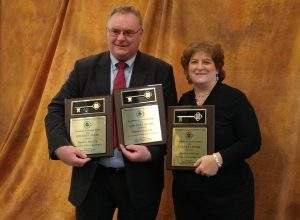 If you have a kitchen that you would like to remodel, give us a call at 847-358-4133. We would love to help create the space you've always wanted!
Written By Katie Finn