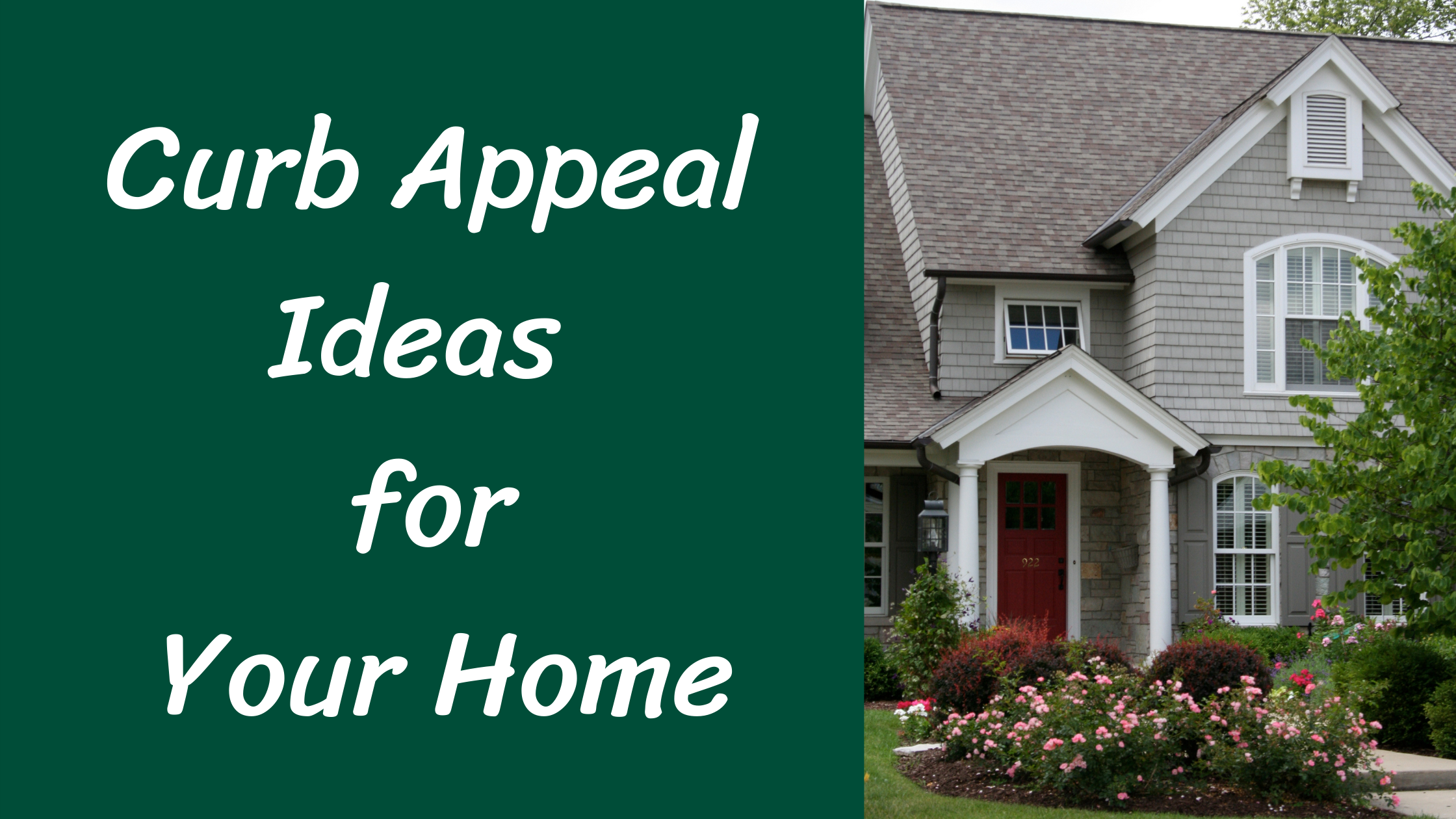 Curb Appeal Ideas for Your Home
We recently wrote articles about how to add architectural interest to your home's exterior and interior. There are a lot of great tips there, but not everyone is in a place where they can manage a full remodel at this point in time. If that sounds like you, keep reading! Even if now isn't the time for a large remodel, very few of us aren't thinking about ways to boost the curb appeal of our homes. Today we wanted to share some great curb appeal ideas that you can tackle in a weekend! Whether you are looking to update your curb appeal to get your house on the market, or simply to enjoy for yourself, these ideas will brighten up your home!
Paint Your Front Door
Your front door is a part of your home that you focus on multiple times a day. It is also very visible from the road, driveway and yard. Because of this, painting your front door is our first tip. Whether you are keeping your door the same color, or going for something a little more eclectic, paint is always transformational. When you go to purchase your paint, be sure to get an exterior paint to help your door stand up to the elements.
Update Your Garage Door
A garage door update can be as simple as painting around the windows, or as complex at a garage door replacement. If your garage door is in tip top shape, a few cosmetic updates can help to transform it. A common cosmetic update is adding more sophisticated hardware to the door. Many people add metal 'straps' to either side of the door and a similarly shaped handle in the middle of the door. Bonus points if you decide to add hanging flower baskets on either side of the door.

Add Flower Boxes
Something as simple as adding flower boxes under your first floor windows in the front of your home can create such a welcoming feeling as you walk by. While many people only use their flower boxes in the spring and summer, with the right decor, they can be a year round way to add interest to your exterior. In the spring and summer months, consider fresh flowers to fill the boxes. In the fall, you can stage them with mums, gourds, pumpkins and other fall foliage. In the winter, you can use a variety of greens and dried cranberries to add some color to the winter months.
Add Fencing
Fencing is not only a practical choice to help you keep an eye on children and pets, but can be a very aesthetically pleasing choice as well. If you are searching for both looks and safety, consider a higher fence. A cedar material will age nicely over time. If you are looking for something a little lighter visually, consider a picket fence. Often times, you'll see picket fences painted white mimicking the exterior trim of the house.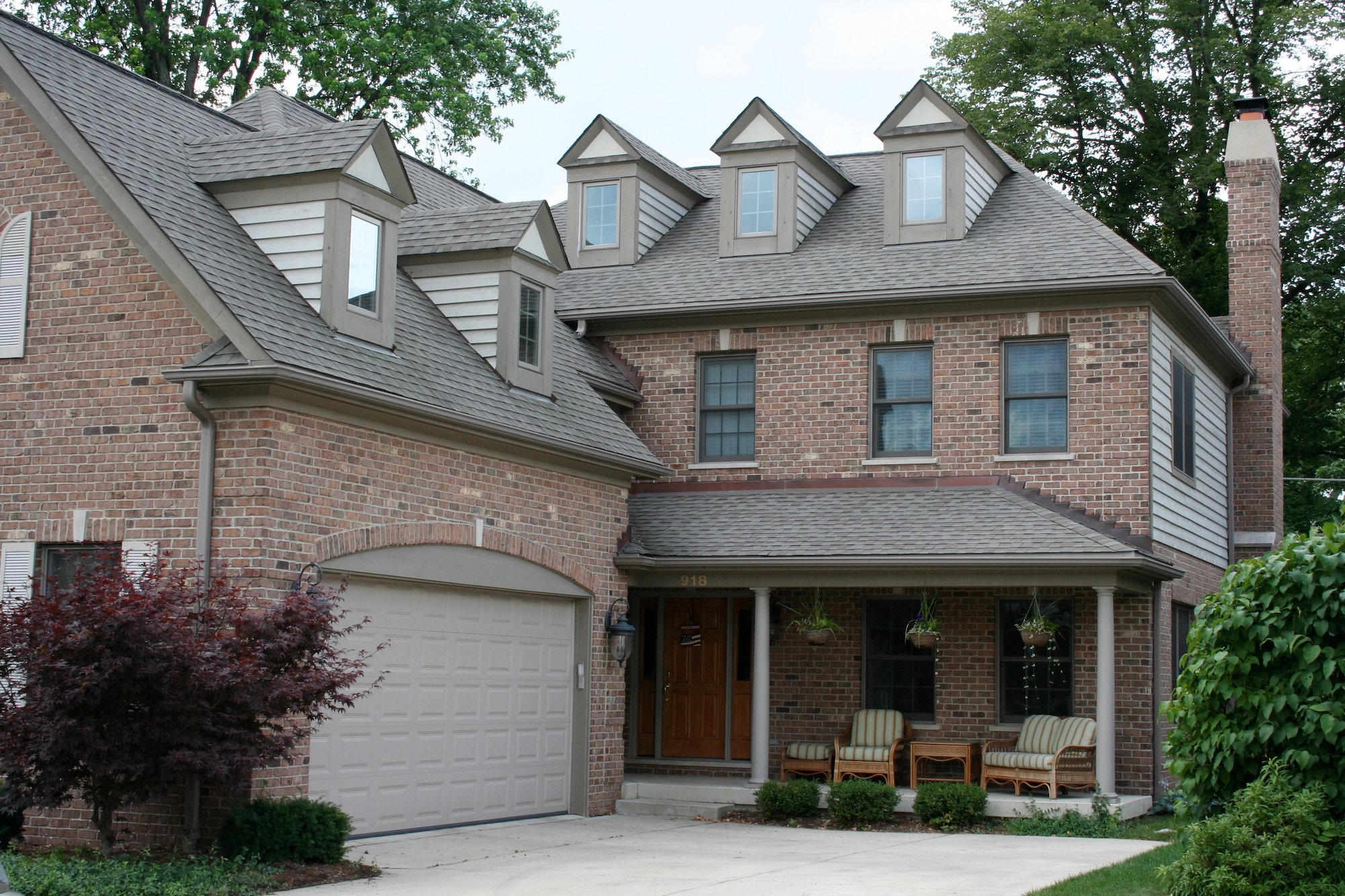 Powerwash
Of everything on this list, power washing may be one of the most simple tasks. If you don't own a power washer, they can be rented from most hardware stores for an hourly rate. You'll want to pick a sunny day to powerwash to allow everything to dry in a timely manner. Power washing is ideal for patios, driveways and decks. Be sure to do a test patch first to make sure that your surface can safely handle the force of the power washer.
Update Your Address Numbers
Address numbers are easily overlooked on mailboxes, garages and homes. However, switching from a generic or even sticker style, to something a bit more personal can have a big impact on your home. It is recommended that you stick to a dark color, like black or navy, for the numbers themselves if you have a lighter colored home. This will help to make them easily readable from the road. A popular style now is to mount the numbers to a painted wooden board, then mount the board to your home or garage. This style seems very popular on modern farmhouse and mid century modern homes.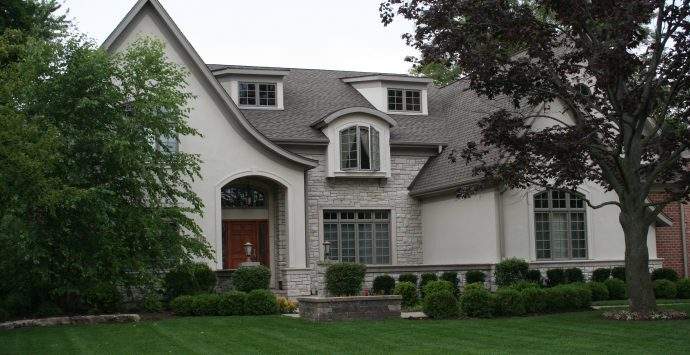 Gardening, Landscaping & Hardscaping
Once all of the work on your home is done, it is time to tackle your garden and landscaping space. It is best to leave this portion until the end so that nothing is impacted while work on your house is completed. Garden and landscaping work can be done in a simple manner of planting a flower bed or two, or can be more elaborate with some hardscaping too. If you're looking for something that you can achieve in a weekend, consider flower beds, small to medium sized bushes and a few garden stones to transform your space.

Each one of these ideas are simple enough to tackle in a weekend and give you instant gratification of improving your home. If you choose to take on a few of these tasks, you'll see a huge transformation in the curb appeal of your home. If you have achieved the items on this list, but are looking to remodel your space, give us a call at 847-358-4133. We'd be happy to help!
Written By Katie Finn