"Fixer-upper" is one word you don't want your house referred to during the home selling process. Unfortunately, any out-of-date rooms in your home could lead to your house receiving this label as you attempt to sell it.
In this month's post, we'll take a look at renovations to make before selling your home to avoid the dreaded "fixer-upper" label.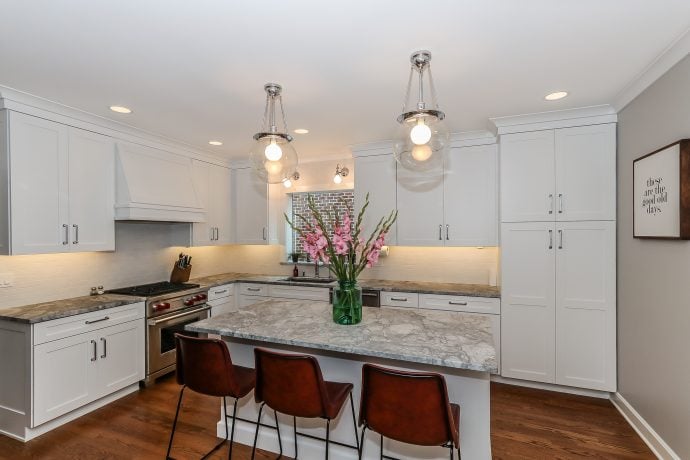 Kitchen remodel
Homebuyers expect a certain level of modernity when looking at homes. For most, this starts with the condition of the kitchen.
In addition to being a place to prepare meals, kitchens are where a lot of time is spent meeting as a family, getting ready for the day, and completing tasks. Given how much time is spent here, it's no wonder it's one of the most important aspects homeowners are concerned with when they buy homes.
Below, we've listed 3 kitchen renovations to increase your home's value.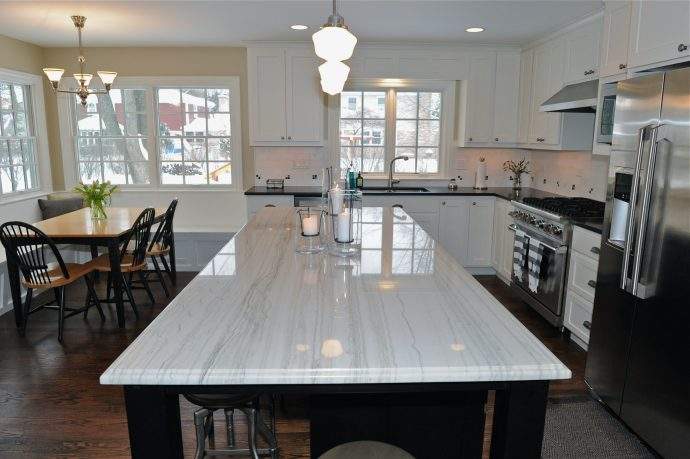 Open floor plan
Open floor plans are one of our most requested kitchen designs and a favorite of home buyers in the Chicago area.
While this is a larger renovation project that could alter the layout of your entire home, many home buyers are specifically looking for a home that is open and filled with natural light. Especially younger homeowners who value this type of layout may be turned off to a traditional, closed off kitchen and living areas.
While this type of design layout change may seem daunting, when you work with experienced home remodeling specialists, the process is simple and can add lots of value to your home.
Contact our kitchen remodeling specialists to see if a kitchen remodel make sense for your home.
Fix appliances
Are your home appliances old and not working properly? In order to sell your home and get the right value for your home, updating them could pay dividends.
Home buyers like to see modern appliances in kitchens. While not a structural part of the home, home appliances are items homeowners interact with everyday and so hold great importance.
Some appliances to consider updating if they haven't been updated in a while include:
Oven and stove
Gas range
Dishwasher
Refrigerator
Washer and dryer
Built-in microwave
These upgrades will make your home look better and signal to homeowners you're keeping up with the maintenance of your home. Plus, new appliances have better features and will perform better, which will give you another selling point for your home sale.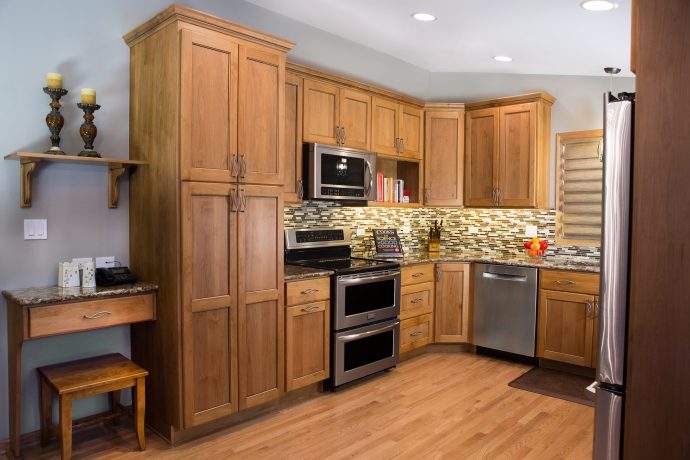 Custom cabinets
Custom wood cabinets can make your entire kitchen shine in a way that will leave an indelible mark on potential homebuyers minds.
Older homes often have laminate cabinets that can bring down the value of your home, not to mention the overall look and feel of your kitchen space. Custom cabinets will fit perfectly and are a great compliment to an open floor plan redesign. They also add a bit of personalization and one-of-a-kind charm that home buyers crave when looking at homes for sale.
Surfaces
People love quality countertops. In addition to looking great, they offer elegance and function to your home. If complimented with the right combination of appliances and cabinetry they can bring the entire room together.
Some of our favorite countertop materials include:
Quartz
Polished or honed granite
Marble
Soapstone
Quartzite
Wood block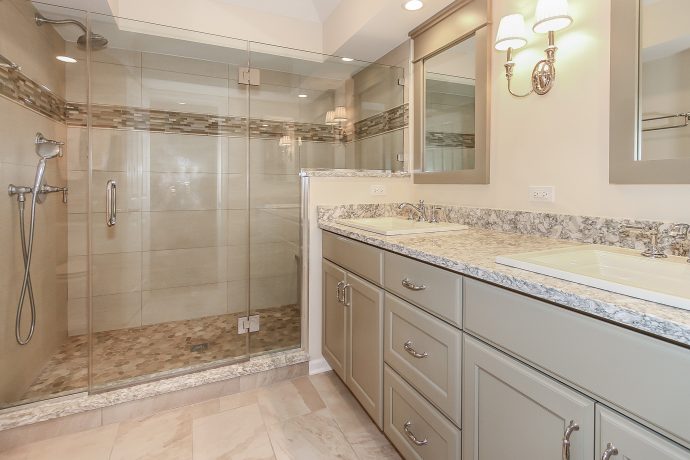 Bathroom
Old, beat up bathrooms can have a chilling effect on home buyers. While all the bathrooms in your home don't have to look like a spa, they should be up-to-date and have been remodeled in the last 10 years.
This is particularly true of master bathrooms, since this is where the new homeowners will be spending a lot of their day.
Some items to focus on include:
Bathtub and shower: Potential homebuyers don't want to picture themselves using an old shower or bathtub every day. Considering replacing the shower and bathtub with a luxury option like a two-person shower or adding a oversized tub.
Sink and toilet: These are two places that will be cleaned a lot so having new, sparkling white versions of each will go a long way.
Windows and doors
Upgradings doors and windows are a great way to improve the appearance of your house while adding some energy efficiency to your home.
Old windows may look undesirable and don't let in as much light, reducing the curb appeal of your home and blocking natural light from reaching your livings spaces. They also let in drafts and are not as energy efficient as newer windows that are Energy Star rated.
New doors, particularly the front door, will also help the curb appeal of your home. It's literally the first physical interaction a home buyer will have with your home. Plus, they are safer than old doors which may be easy to breach. Home buyers will notice this upgraded feature!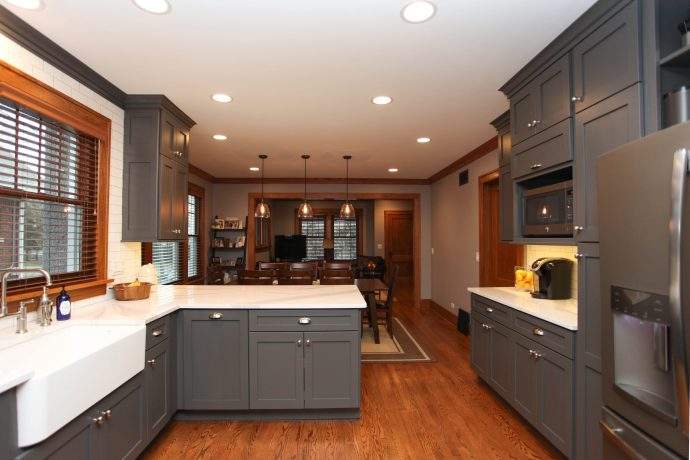 Flooring
Old and worn out flooring will stick in potential home buyers minds and is another aspect of your home that could immediately turn off some home buyers.
While you don't need to replace all of the flooring in your home to make it saleable, high-traffic areas should be looked at. These areas include your...
Living room
Kitchen
Entryway
Bathrooms
A lot of home buyers these days expect hardwood floors in key rooms and will not want to have to remodel on their own after purchasing a new home. For bedrooms and children's playrooms, high-quality, stain resistant carpet can be a great option. For master bedrooms though, we generally recommend hardwood. For bathrooms, tile or hardwood work great depending on the exact home and situation.
Is your home ready to be remodeled?
Patrick A. Finn has been helping Chicago area homeowners with remodeling projects for years. We know what people love and how to increase the value of any space.
Contact us today for a free consultation and to discuss what can be done to put your home in the best light to potential homeowners.