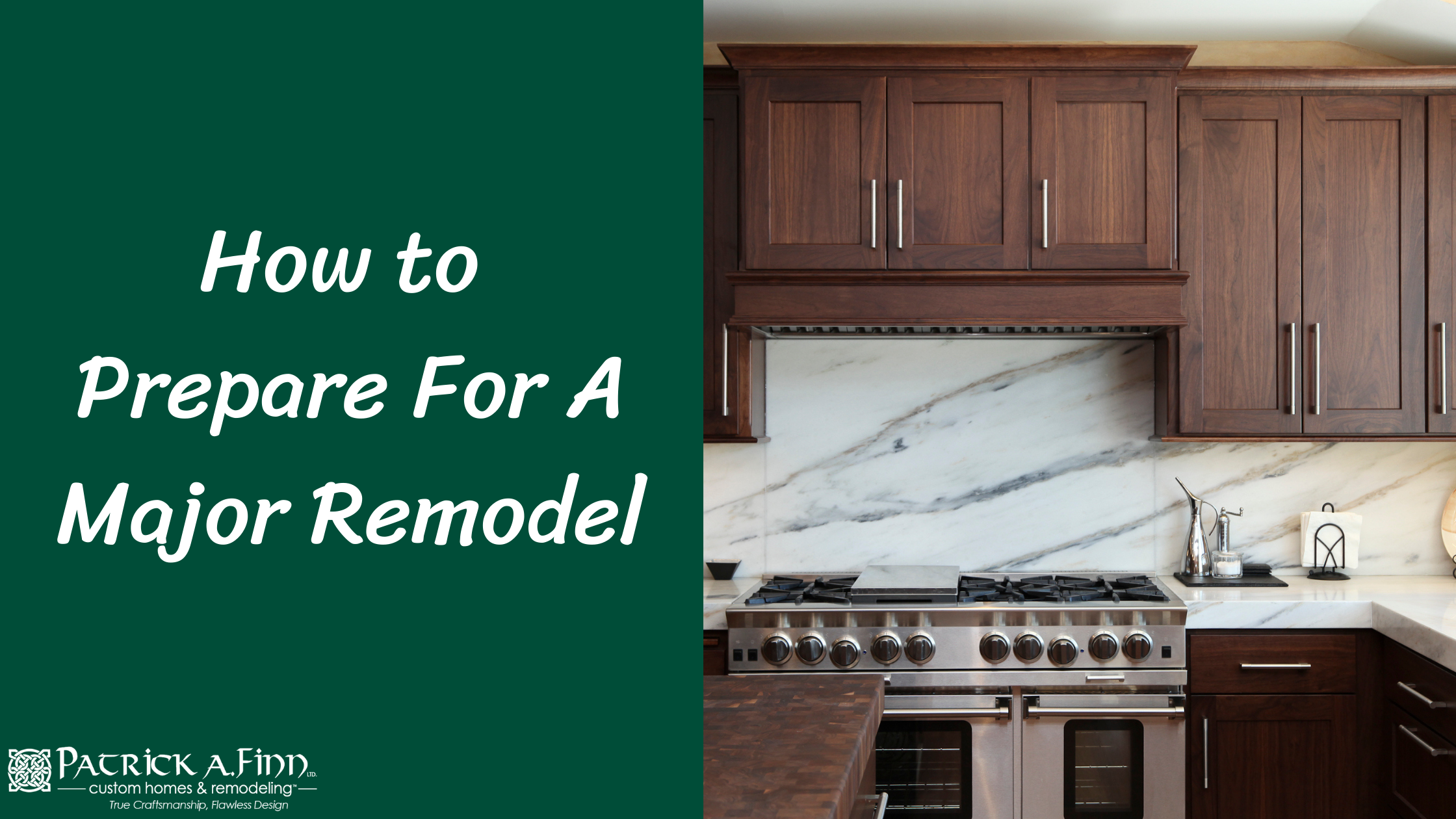 How to Prepare for A Major Remodel
Major remodels are just that, major. How do you begin planning for something that is going to disrupt your home for months? That's what we're here to help you plan for. The more planning and conversations that you can have with your design build remodeler in the beginning, the smoother the whole process will be.

So let's start with defining what is considered a major remodel. Typically, in our clients' eyes, a major remodel is the remodel of any space that will disrupt their daily habits and patterns. For example, a second story addition, a whole home remodel, or a structural kitchen remodel. While projects like bathrooms and basements can be major in their own right, most of the time homes have another bathroom available for use and homeowners can typically stay out of their basement as needed during a remodel.
When it comes to these larger remodels, preparation comes in a couple of different phases. Early on, you'll focus on higher level organization and purging. Then, you'll want to determine what your temporary spaces will look like. Finally, you'll want to do all of the last minute work which will be remodel dependent. Let's dive into all of these steps to help you start your remodel on the right foot.
Step 1- Organizing & Purging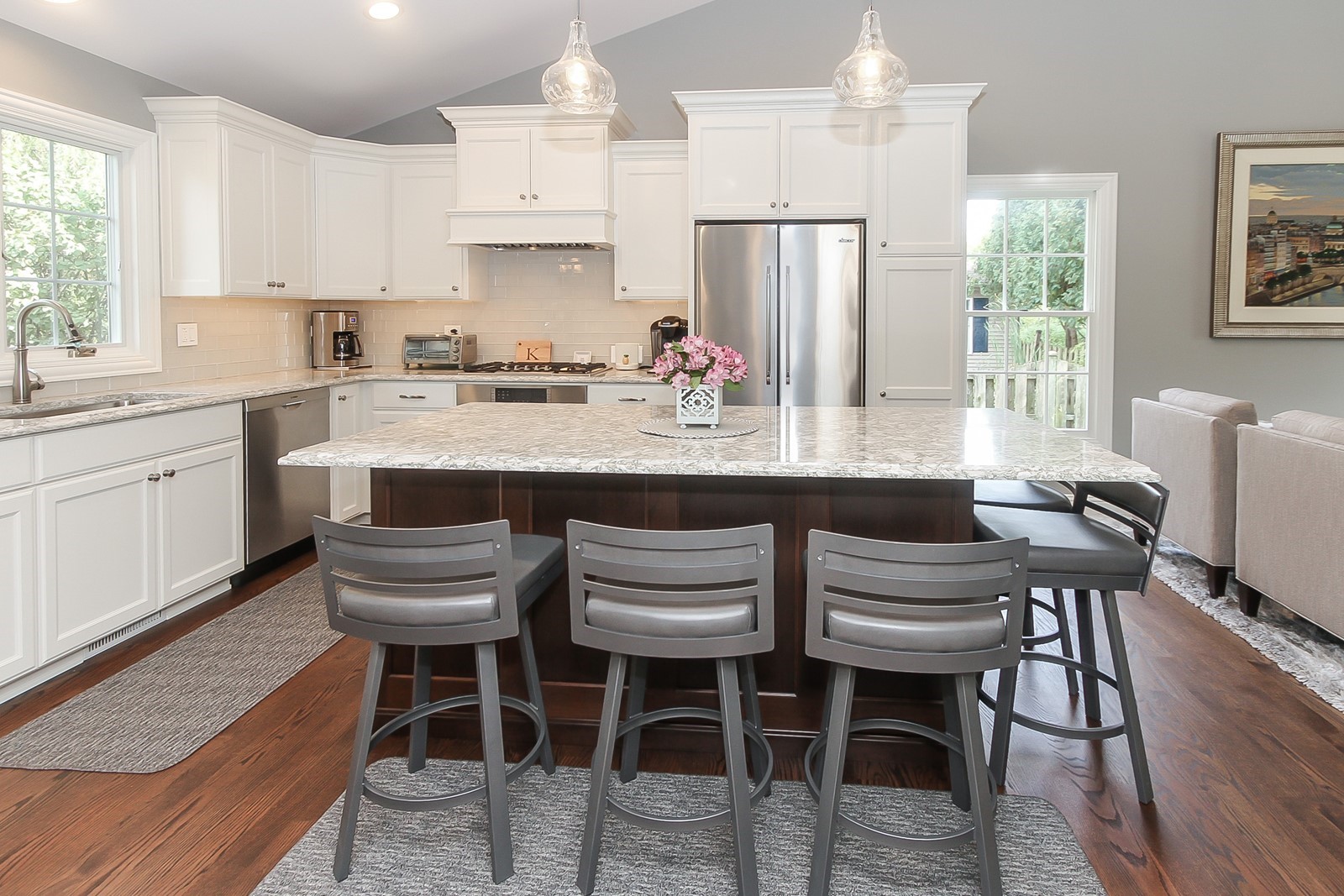 It's no secret that most of us have a bit more stuff than we may need. Preparing for a major remodel is a great time to assess your things and determine what you regularly use, what may be seasonal and what can be donated. For example, in a kitchen remodel, maybe you start digging through your overloaded pantry cabinet and realize there are a lot of small appliances that don't need a permanent spot in your kitchen. Maybe you were given a bread machine years ago that is still sitting in its original, unopened box. After so much time has passed, now is a good time to consider donating that bread machine. While purging can take some time, it will allow you to go into your remodel with confidence, knowing that you will only be filling your finished space with items that you truly want and need.
When it comes to items that you do plan to keep, take time to do an inventory of what you will need during the remodel and what items can be stored until the remodel is complete. For example, if you're putting on a second story addition to accommodate room for a main suite bedroom in the summertime, you can store away your wool sweaters until after the project is complete. Go through your entire inventory list and pick one of three categories for each item: something you need access to, something to store during the remodel, or something to donate. Once you've completed your inventory, it's time to work on your temporary space planning.
Step 2- Temporary Space Planning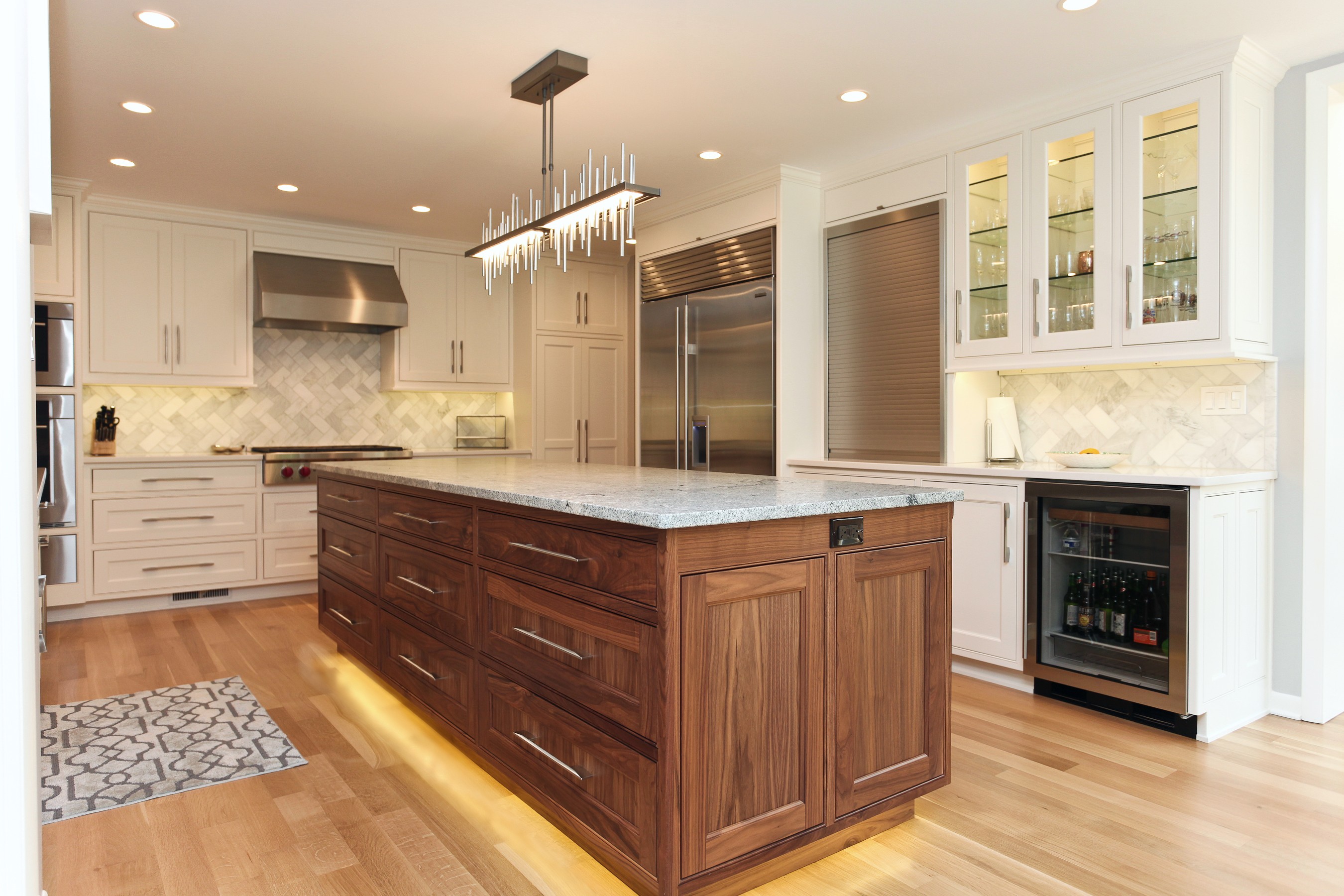 Proper planning of your temporary space can make your remodeling experience much easier for you and your family. Some things to consider when planning your temporary space are: document location, storage, ease of access and flexibility. First off, you'll want to have a dedicated space for your construction documents in case you need to reference them throughout the project. If paperwork like that is usually kept in an unaffected area of the home, great! But, if that's something you usually keep in your kitchen and that's the space you are remodeling, you'll want to find a safe new home for your paperwork.
Storage, ease of access and the flexibility of the space are all important factors for the day to day use of your temporary space. For example, if you are remodeling your main bedroom, think of where in your home can you set up a temporary closet to maintain your morning routine. Maybe there is a spare bedroom in your basement that you can use? Or, if you are undergoing a kitchen remodel, where will you do your cooking during the project? Do you have a countertop in your mudroom that could house a hot plate, or maybe a grill that will help you become a grill master before the end of the project. Once you've given some thought to how to set up your temporary space, you'll want to iron out the final details of preparing for your major remodel.
Step 3- Final Preparation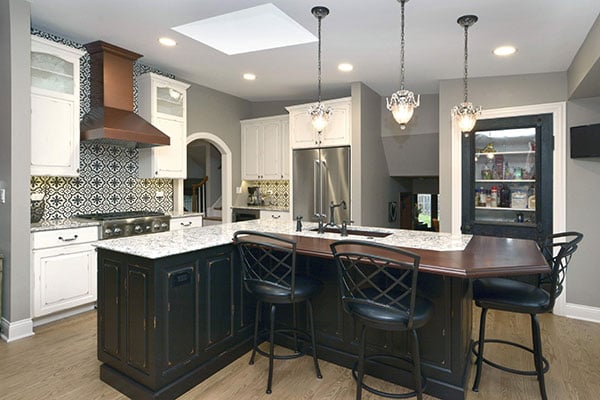 Once you've completed some organization, purging and temporary space planning, it's time to do your final preparation. It's no secret that remodeling can be disruptive to your daily life, but these final preparations can help to minimize the impact. For example, if you're remodeling your kitchen, can you do some meal prep prior to the start of your project? Freezer meals that can easily be warmed in a crockpot can be a lifesaver after a long day.
If you have pets and you children, consider ways for them to spend some time out of the house during the remodel. For pets, find a daycare that you are comfortable with just in case. For your children, can you plan a weekly afternoon visit to a park for them to run around? During the remodeling, they might not be able to play in as much of the house as usual, so finding ways to make the remodeling experience fun for them too can go a long way.
Lastly, you may want a break from everything at some point as well. If you're considering going away for a few days during the project, talk to your remodeler to see if there is a point that they recommend being out of the house for a bit. If you are refinishing any hardwood floors in your home, it is recommended that you leave the house for 2-3 days because of the strong smell from the finish on the floors. Taking time to discuss your plans with your remodeling team can help to make your time in and outside of the home as efficient as possible.

Hopefully some of these tips will help you in preparing for your major remodel. We worked to touch on aspects of the more common remodels that we complete, however preparation will differ for each individual project. It is best to talk to your design build remodeling team to hear their best tips and tricks for you specific project, family and needs. If you're considering a remodel this year, we'd love to help! Give us a call at 847-358-4133 or contact us today!
Written By Katie Finn