Are you considering renovating your house but dreading the chaos and disruption it might bring to your everyday life? Don't worry; you're not alone! Renovating a house while living in it can be daunting, but it can also be an exciting and rewarding experience with the right strategies and mindset.
This guide will explore practical tips and tricks to help you survive home renovations without losing your sanity. From creating a detailed plan and establishing a temporary living space to staying organized, we've got you covered. So, whether tackling a small bathroom makeover or embarking on a full-scale home transformation, get ready to navigate the renovation journey easily.
With our professional advice, you won't just survive the process but also wind up with a perfectly renovated home you can be proud of.
Should You Stay in Your House During Renovation?
This is a question that many homeowners grapple with when embarking on a home improvement project—the answer is absolutely! Staying in your house during renovation can have practical and financial benefits.
Staying in your house during renovation can save you money. Renting a temporary living space can be costly, and the expenses can quickly add up. By staying in your home, you eliminate the need for these additional expenses, allowing you to allocate your budget toward other aspects of the renovation. However, it is crucial to allocate time for breaks for both you and your family members to maintain your sanity during the home remodeling project.
Home remodeling can be stressful and disruptive if not planned correctly, taking a toll on your mental health. That's why it's critical to set aside designated times to relax and recharge, whether that's walking outside or enjoying a quiet evening away from the construction zone.
One key factor in ensuring a smooth experience while staying in your house during renovation is working with a design-build contractor who has a well-thought-out plan and a clear roadmap. This will give you a comprehensive understanding of what to anticipate throughout the house renovation process. A skilled and experienced contractor will be able to minimize disruptions and complete the home renovation efficiently, keeping the project on track and reducing any inconveniences to you and your family.
Staying in your house during renovation requires careful planning and consideration. By allocating time for breaks, working with a reputable contractor, and taking care of your mental well-being, you can successfully navigate the renovation process while remaining in the comfort of your own home.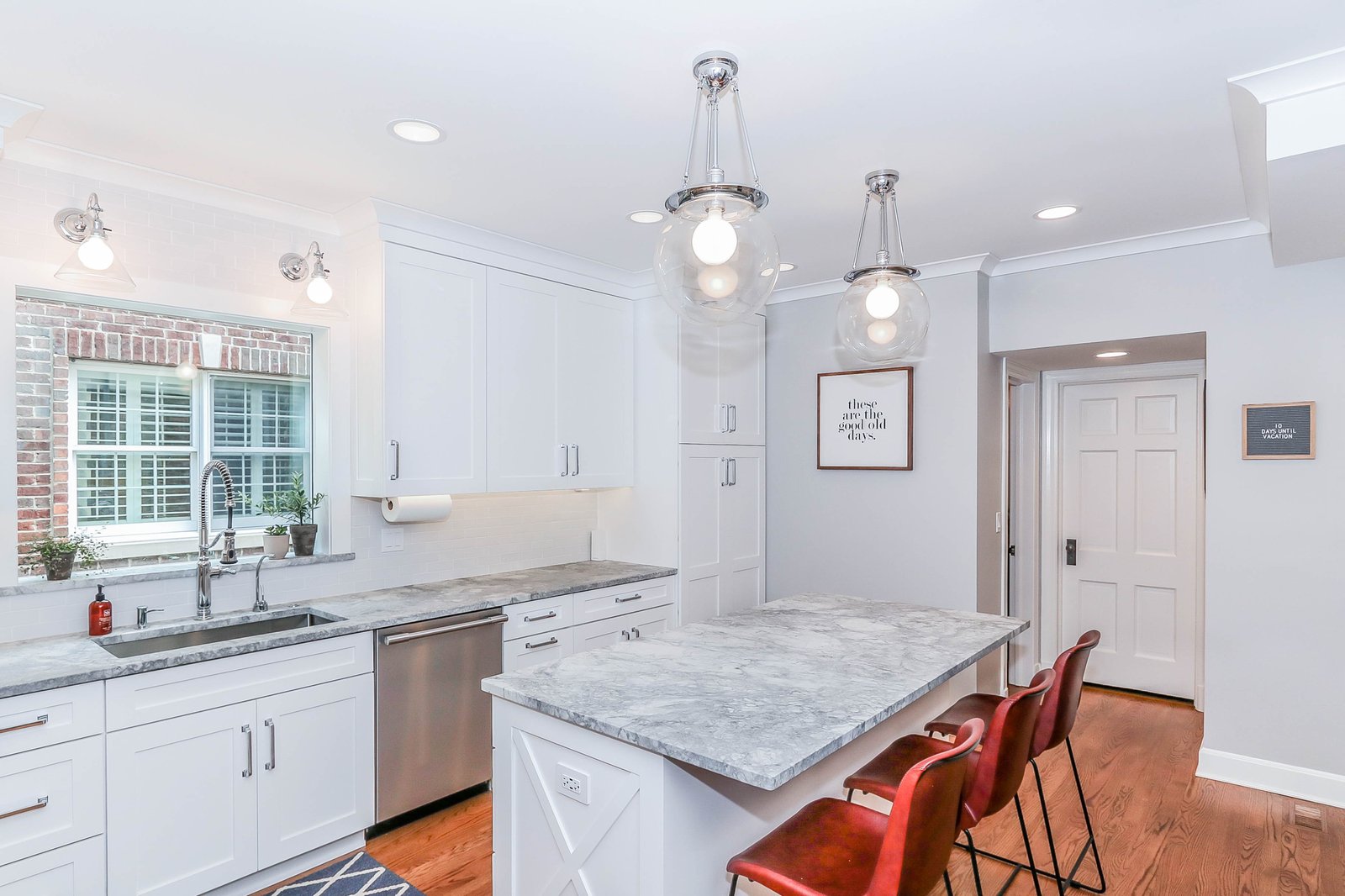 1. Plan, Plan, and Plan Some More!
Choose a design-build contractor who uses project management software. At Patrick A. Finn, we use Co-Construct, a project management software that enables clients to easily view the schedule and stay updated on the job site's progress through a message board. It offers features like a daily project log and photo documentation, ensuring transparency and facilitating smooth communication. If you decide to take a vacation during your remodel, it's nice to have the ability to keep an eye on the project while you're away. Lifetime access to Co-Construct allows clients to seek information about their future interior design choices, warranty details, and paint color references.
A reliable contractor understands the importance of documenting rough-ins such as plumbing, electrical, and HVAC runs before covering them with insulation and drywall. This information is then stored in the project management software, serving as a valuable reference for future renovation projects.
2. Designate Areas Within Your Home for Construction Zones and Living Areas
3. Plan for Temporary Living Sites


4. Parking & Staging Area
When preparing for home renovation projects, it is crucial to consider parking arrangements outside your home. A dumpster and port-a-potty may need to be present on-site as part of the process. To ensure convenience, it is recommended to coordinate with your contractor and allocate specific areas for these items while reserving parking space. In certain situations, parking on the street might be necessary. If this is the case, verifying whether special permits are required is essential.

In many instances, contractors will require a minimum of half of the garage space for material storage and staging purposes. If you allocate a staging area within the garage, planning how and where you can park your car is crucial to avoid frustrations for both the construction team and homeowners.

5. Ensuring the Safety of Children, Pets & Homeowners

To ensure the safety of everyone involved and maintain a smooth construction process, it is important to designate specific work areas and traffic areas. This will help keep people safe and out of the way of the construction team and materials. It is recommended to have separate entryways for construction workers and family members to minimize disruptions.
To communicate your needs and expectations effectively, provide the contractor with your daily schedule. Doing this will help them plan their activities accordingly and ensure a seamless experience when they arrive at your home.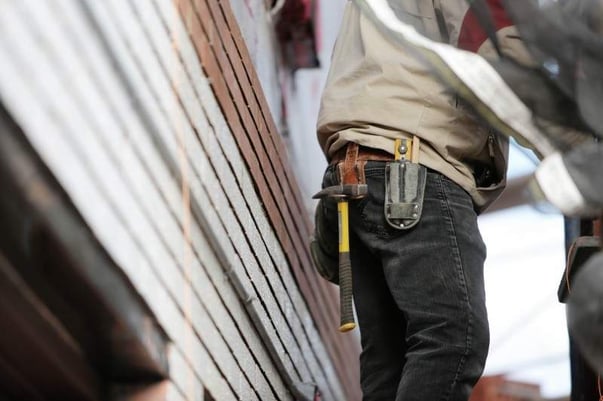 If you have children, it is advisable to repurpose rooms as play areas and establish clear boundaries to ensure their safety. Additionally, setting up temporary barriers such as gates can help keep pets and children away from the construction zone.
The contractor will construct a temporary wall with a door for home addition projects. This protects children, pets, and even potential intruders from entering your home and provides a visual reminder of restricted access.
To prevent any inconvenience or stress for your pets, it is essential to inform the construction team about their usual roaming areas, hangout spots, feeding locations, and preferred bathroom spots. This will help ensure that their access is allowed and that they are not unnecessarily stressed during construction.
For the safety of your kids and to set clear boundaries, it's a good idea to ask the contractor to take your children on a supervised tour of the construction site. This will help them understand the potential dangers and stay safe while still getting the opportunity to see the exciting activity.
A reputable contractor will have thoroughly vetted employees and subcontractors with background checks who can be trusted to work in your home even when you are absent.
6. Get Out!
To protect your mental health, taking breaks from your home during renovations and getting out of the house regularly is important. Shift your mindset to one of excitement and adventure, and try to embrace the disruption rather than fighting it.
Spend time outdoors, dine at restaurants, and go on a vacation.
If your loved ones live nearby, kindly request them to invite you over to escape the chaos caused by the construction work regularly. If you have access to an RV or a guest house, consider staying in it during the most disruptive phases of the project, or create a simple retreat instead of planning a trip.
7. Partner with the RIGHT Contractor - It's a Relationship, not a Transaction
Collaborating with a design-build general contractor goes beyond a mere transaction. It's a bond, much like any relationship, where it's crucial to promptly notify a reliable contractor if something isn't right or you're dissatisfied rather than delaying. By communicating promptly, the contractor can swiftly resolve the problem and prevent it from escalating.
During the renovation process, it is not uncommon for the project's appearance to seem unusual or unfamiliar. Instead of jumping to conclusions, asking your contractor questions when something is concerning is advisable. The intermediate stages of work can be confusing and may not look attractive, so it is better to seek clarification before making any complaints or requesting changes. It is beneficial to communicate your concerns to the contractor early on so that they can help you navigate any challenges that may arise during the project.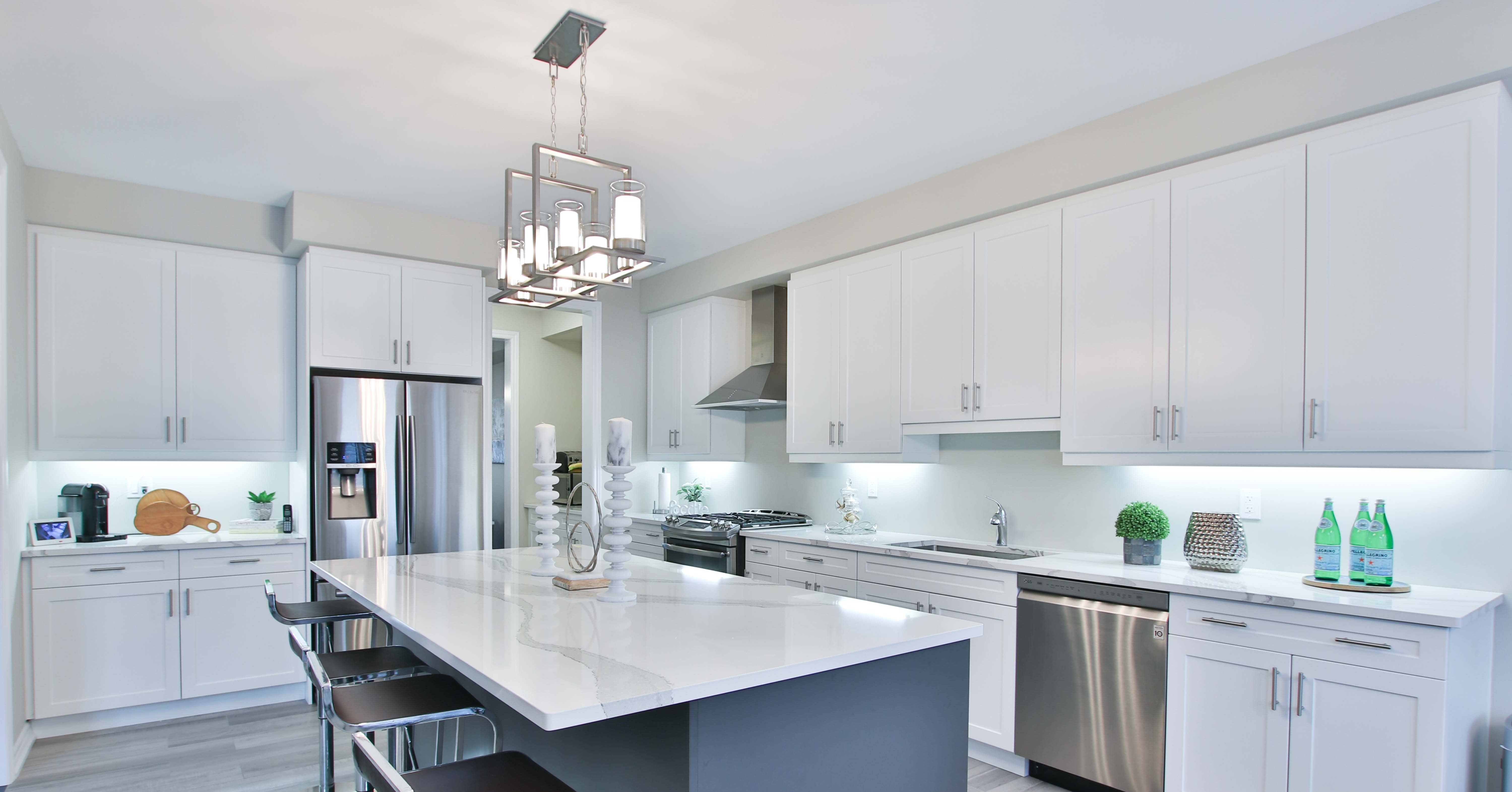 Top Tips for Choosing the Right General Contractor
When choosing a design-build general contractor, opt for someone with experience working with homeowners who reside in their house while renovating. To avoid potential liabilities, ensure that the contractor is licensed, bonded, and insured in case of accidents or injuries.
Acquiring the necessary permits is essential as it brings in an impartial third party to inspect the work and ensure compliance with building codes for safety.
A reputable contractor will ensure their construction team cleans up after each day, sweeping the floors and putting away tools. They may even do additional cleaning before the weekends, considering homeowners tend to be more present during that time.
A reputable contractor will make every effort to complete the work promptly, allowing you to resume your regular routine. Selecting a reliable contractor who can provide you with a clear timeline is crucial. Opting for a contractor who maintains open lines of communication is of utmost importance.
Finding a contractor with established networks of trustworthy trade partners, subcontractors, and tradespeople is advisable to ensure the project stays on schedule. Additionally, working with a contractor with their own field team grants them better control over the project timeline than relying solely on subcontractors who the contractor does not directly employ.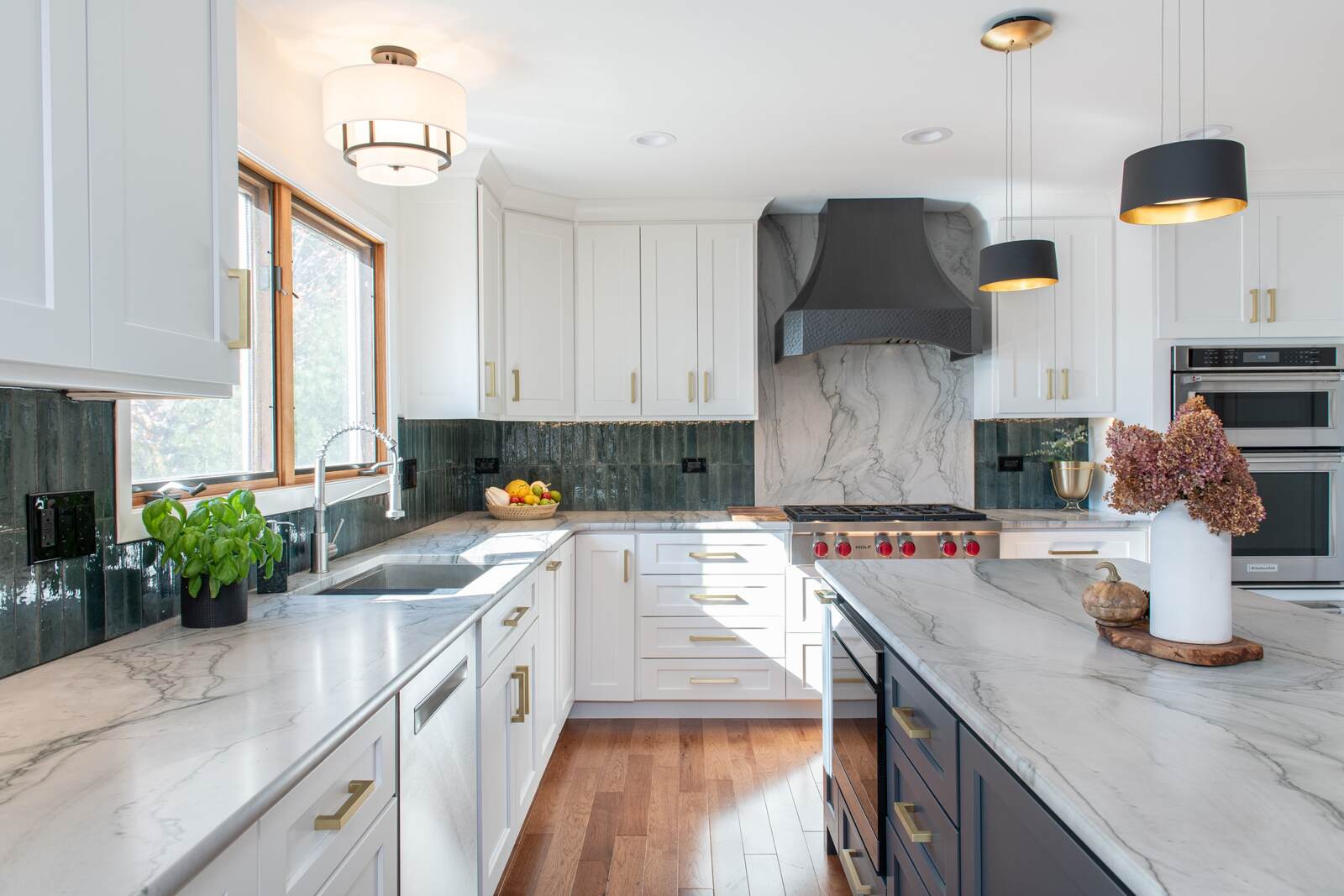 Realistic Expectations, Open Communication, and Reliable Design-Build Contractors
When opting to reside on-site while undergoing a home renovation, it is crucial to have realistic expectations, maintain open communication, and select a reliable design-build contractor who values your honesty and transparency throughout the entire project.
Learn how you can revamp your living space with the assistance of a design-build contractor who offers transparent communication, reliable craftsmanship, and realistic project outcomes. Download the eBook "The Ultimate Step-by-Step Home Renovation Transformation Guide" to gain valuable insights.