Your Chicago area remodel has the potential to not only freshen up your space and relieve current frustrations you have with your home but also save you on energy costs and qualify you for tax incentives. How can your remodel do all that? The appliances, weatherization, alternative energy, and energy-efficient design features you choose are how. We've gathered information on everything from Illinois rebates to design features that can result in savings now and for years to come.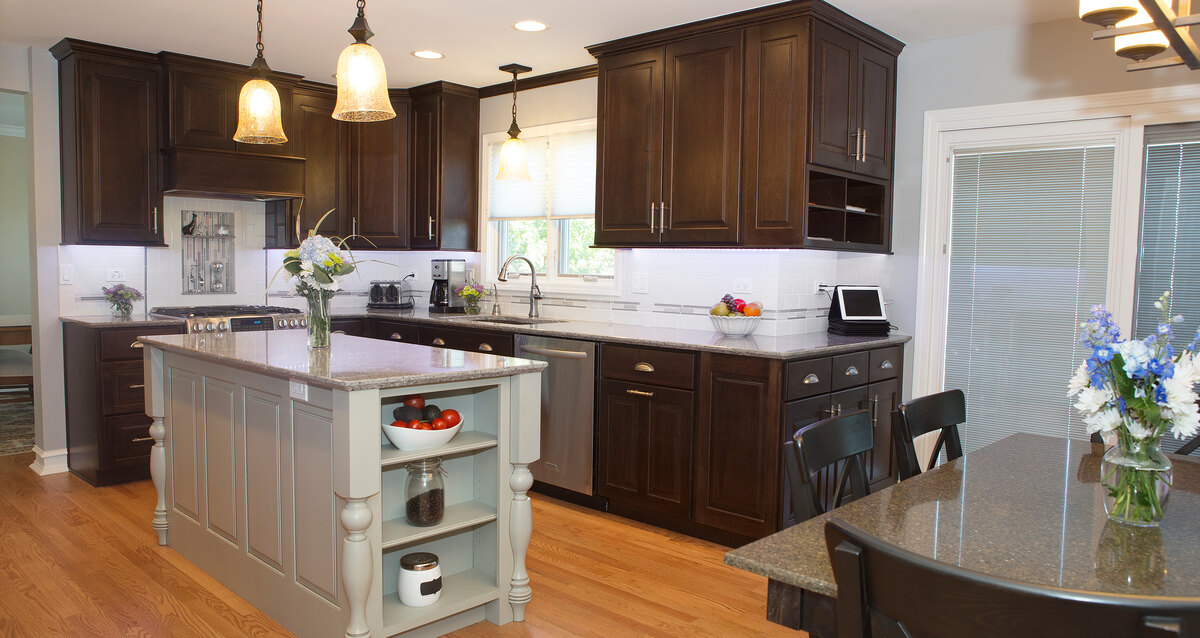 Illinois Residential Rebates
Utility companies in the state of Illinois, like Peoples Gas, Nicor Gas, North Shore Gas, and Ameren Illinois, have various rebate opportunities for homeowners. Homeowners can apply to receive rebates on energy-saving improvements, including appliance upgrades, insulation, and weatherization of their homes during a remodel.
The equipment and materials must be new, fully installed, and meet energy standards. Some companies also offer energy use assessments that reveal opportunities for reducing your usage and have partnered with companies for discounted appliances.
Inflation Reduction Act
The recent signing of the Inflation Reduction Act means homeowners looking to remodel can save when designing for energy efficiency. Here is a summary of the incentives homeowners should keep in mind when looking to remodel their homes:
Solar Power Systems for Your Chicago Home
The Residential Clean Energy Credit is part of the Inflation Reduction Act and is an extension of an older credit that was scheduled to expire in 2024. The updated credit extends through 2034 and increases the percentage from 26% to 30%. In increments, the percentage will decrease to 22% by 2034, however, the sooner you take advantage of this credit, the better. It can be applied to solar panels and battery storage. See the solar power systems section below to understand what size storage and system you'll need for your home.
Electric Vehicle (EV) Charging Station at Home
Even if you don't own an electric vehicle at the time of your home remodel, if you plan to purchase one in the future, you'll benefit from not having to retrofit a system and will benefit from the tax credit right away.
The Alternative Fuel Refueling Property Credit can qualify you for a tax credit worth up to 30% of the materials and installation. To understand how much-added energy capacity you should plan for, see the EV charging stations section below.

Other Energy Efficient Home Rebates
Under the Inflation Reduction Act, your energy-efficient home updates can qualify you for a $14,000 rebate. Heat pumps, improved insulation, ventilation upgrades, and other energy-efficient measures can qualify.
More Ways to Save With Energy-Efficient Design
Aside from tax credits and rebates, there are plenty of ways that designing your remodel for energy efficiency will save you plenty, year after year.
Solar Power Systems: What Size Do You Need For Your Home to Save the Most on Utility Costs?
Solar power systems come in different sizes, and figuring out what size your home needs depends on your energy usage, how energy efficient your appliances are, and the quality of your home's weatherization. When calculated properly, you can reduce your energy bills to nearly $0.
First, determine your usage per year from your bill or utility company. Simply divide that number by 8,760 to get your average hourly use. For reference, a typical home uses 1.25 kWh per hour on average. Next, consider how many hours of full sun your roof receives. This figure will help you decide how many panels you'll need to cover your energy use. With the different sizes of panels available, this may get tricky, but don't worry. Many manufacturers are prepared to help homeowners figure this out.
Solar Power Systems and Net Metering
What is net metering? It's the two-way exchange of energy between your solar power storage and the local electric grid. When your home is producing more energy than it needs, it will send the energy back to the grid. Conversely, when your home isn't producing enough energy to cover your usage, you'll draw energy from the grid.
Over the course of the year, if your home produces more energy than it uses, you'll receive credits that you can either roll over to future use or receive cash for, depending on the energy company.

Install Your Own Electric Vehicle Charging Station at Home
As already mentioned, even if you don't currently own an electric car, it's a good idea to install one during your remodel. This is especially true if you plan to in the future because you will likely need to increase your home's electric capacity. The typical home EV charging station requires a 240V/40A dedicated circuit.
Replace Your HVAC with a Heat Pump
Despite the name, a heat pump can produce both heating and cooling in your home. The system is more energy efficient because it moves heat rather than generating it. How? During the summer, your heat pump will expel heat from the air in your home and return the cool air into your home. During the winter, cold air is removed from your home, passing it through a heated coil, and sent back into your home. Heat pumps are perfect for climates like in the Chicago area because they heat homes more efficiently than traditional HVAC systems.
More Energy-Efficient Features for Your Chicago Area Home
In-Floor Radiant Heating
During your bathroom remodel, have your design-build team install in-floor radiant heating. It's a more efficient heating mechanism than forced air, especially for stone or tile floors that can become very cold during winter.
Smart Thermostats
Smart thermostats have come a long way, even detecting cold spots in your home and directing heat to those places. To save energy, smart thermostats can automatically adjust right before you return home in the evening and can even be connected to window sensors and Wi-Fi to determine the weather and automatically adjust your indoor temperature.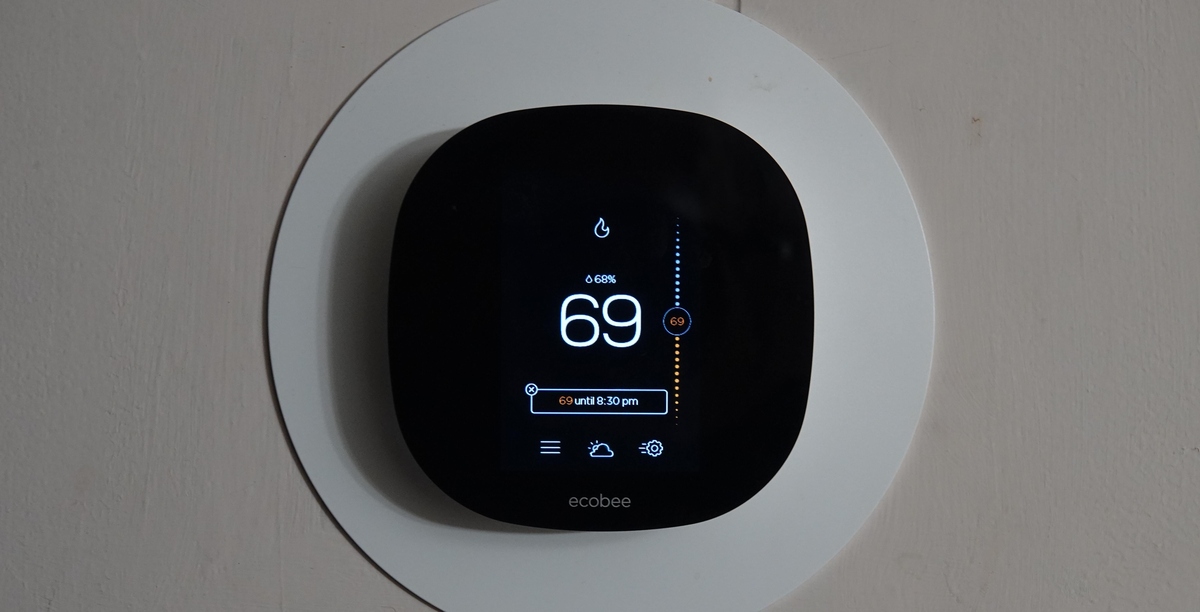 LED Lighting and Smart Window Coverings
LED lighting and smart window coverings work together to reduce the energy usage from lighting, which can be a large percentage of the electricity a home typically uses. By programming your shades to rise and fall with the sun, you're capitalizing on the sun's heat and light during the day and reducing cold air passage at night.
Energy-Efficient Windows and Doors
Your windows and doors can make a very big difference in how comfortable your home is and how much energy it uses to remain comfortable. High-quality and energy-efficient windows and doors can mitigate cold and hot air passage, which would otherwise result in your HVAC or heat pump having to work overtime to maintain a comfortable temperature.
Energy Efficiency Starts With the Right Design-Build Remodeling Team
A lot of mindfulness goes into designing a home remodel for energy efficiency. Tax rebates, incentives, energy usage, and industry knowledge about energy-efficient appliances and weatherization are all part of the design and planning process. You'll want to hire an expert that's not only confident and comfortable designing with these factors in mind but can do it while still delivering a new space that's beautiful and works for you and your family.
Patrick A. Finn is an expert design-build remodeler in both form and function. Having served the greater Chicago area for decades, we're committed to creating spaces that reflect every unique homeowner's vision and needs. Excellent design within budget and on time is our standard. Contact us to schedule a consultation and let's discuss how we can remodel your home for better energy efficiency and style.