At Patrick A. Finn, we believe the best kitchen remodels are achieved when both contractor and client are on the same page. Unfortunately, there are many important remodeling tidbits that, while common knowledge among contractors are not widely understood by homeowners.
So today, we're sharing some kitchen remodeling "secrets" that more people need to know. This information will help ensure you choose the best person for the job, avoid wasting money, and end up with the kitchen of your dreams.
1. The Highest Bid Isn't Always the Best (but neither is the lowest!)
Contractors expect a homeowner to get up to 2 or 3 bids on a kitchen renovation project. This practice is actually a benefit for both you and the contractor.
This gives you a way to gauge the market price for the kind of remodel you're undertaking and provides a better understanding of the scope of work. It will also help you feel more confident about your final decision.
For contractors, it provides an opportunity to explain the reasoning behind their estimate and prove to you why they are the best choice.
Contractors know that, though it's certainly a decision-making factor, more important than the project cost estimate is the value they provide. You want to choose a contractor who fits your design aesthetic, is trustworthy, and can give you the best result. And that doesn't always mean the lowest (or even the highest) bid.
When evaluating different bids, it is important to ensure that materials and labor are accounted for. You'll also want to dig into the details of estimates and proposals to make an 'apples-to-apples comparison. This will help you avoid unexpected or unwanted change orders during the remodel.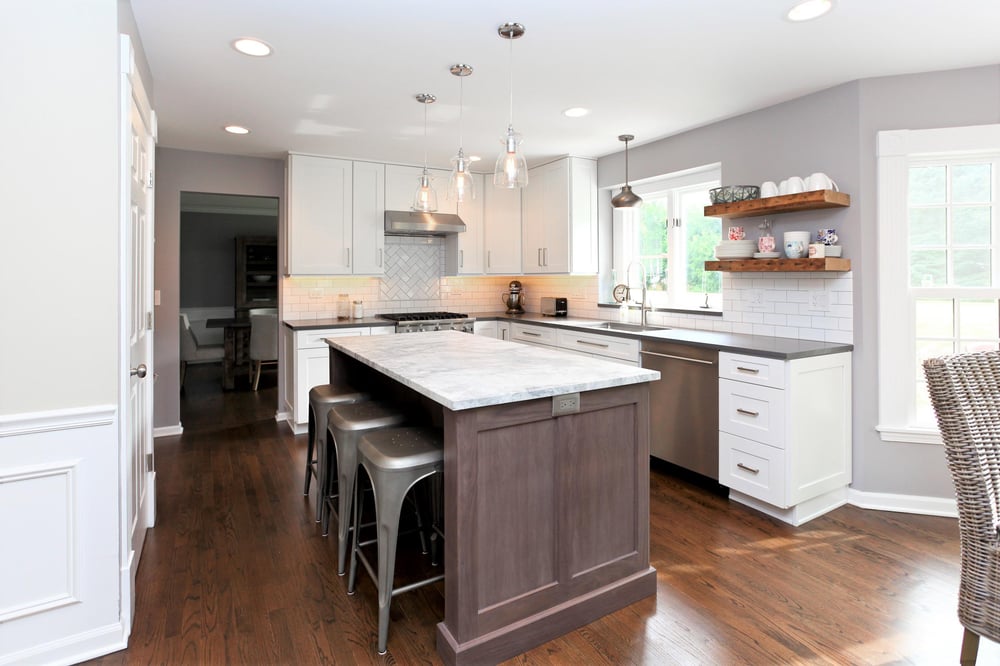 2. Some Contractors View Your Budget as a Moving Target
As a kitchen remodel project progresses, the quoted price you start out with may change here and there based on the specific materials you choose. This is common knowledge among contractors, but not all companies explain this to their clients, which can lead to frustration down the line.
A trustworthy contracting company will explain all this to you upfront. The contractor likely has what's called a "change rate", which is the average percentage their price quotes increase over the course of a project. It's perfectly acceptable to ask that these costs be calculated into your proposal and contract.
You can also alleviate this issue altogether by working with a design-build contractor who, once the design is outlined and finalized, offers a fixed-price proposal for the work specified. This is an essential requirement for every project proposal we produce here at Patrick A. Finn! In fact, all project costs, including plans, labor, and all materials necessary to complete the project, are included and fixed in your proposal.


---
Need help hiring the right kitchen design-build contractor?
Download our free checklist for homeowners!
---

3. A Large Deposit Isn't Necessary & Payments Should be Based on Project Benchmarks
A small deposit is a reasonable request for a kitchen remodeler to make when kicking off a project. However, this should never be a large percentage of the total project cost.
Additionally, there should be a well-defined payment schedule built into your proposal. This payment plan should be based on a defined amount of work being completed. This is a benefit to you because if the work isn't progressing according to schedule, the payments will be delayed until the benchmarks are met.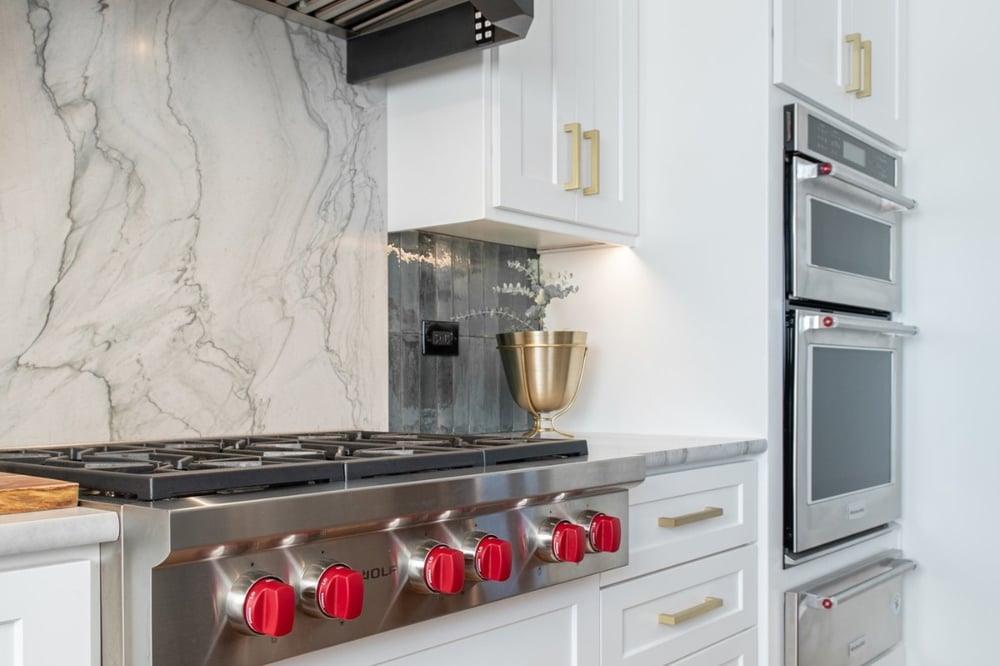 4. Keeping Major Kitchen Appliances in the Same Location Can Cut Time & Money
If you're looking for a way to limit the total cost of your kitchen remodel, avoid big layout changes that involve moving major kitchen appliances. Contractors know that completely changing the layout of your kitchen and moving these big appliances add extra time and costs to your project.
For example, moving a stove range requires altering gas and/or electric lines. This can add extra time for electrical and plumbing labor. The same can be said of moving a sink.
Of course, for major renovations, sometimes these costs cannot be avoided. If this is the case, consider moving only your refrigerator, as this process is typically the least involved.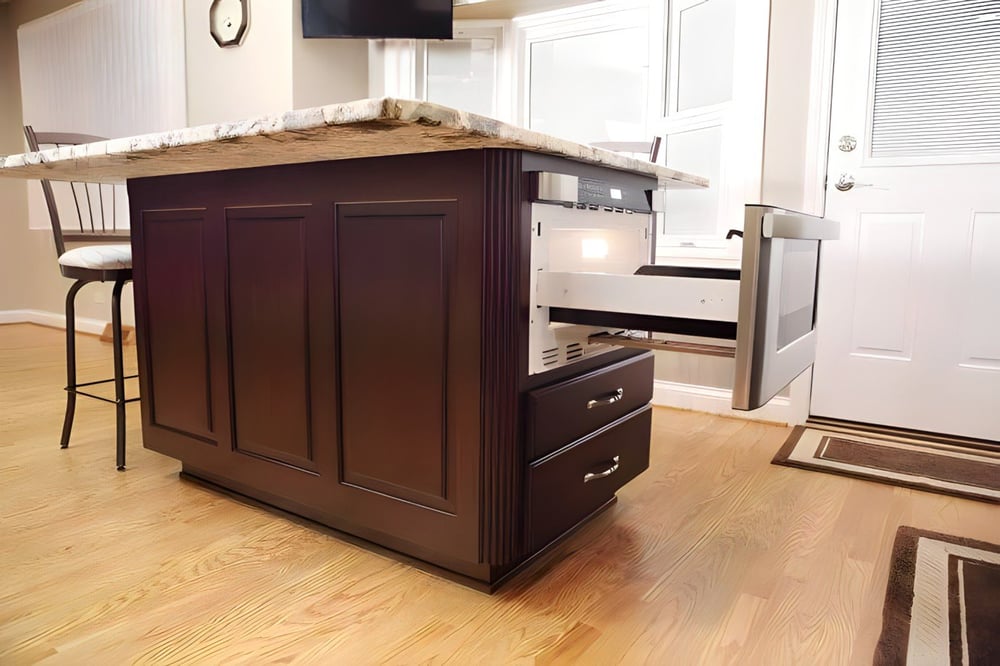 5. High-End Materials and Luxury Brands Aren't Always the Best Option
Pro-style, designer materials, and appliances aren't always the best option for your kitchen remodel. Additionally, they won't necessarily boost the resale value of your home beyond the increase you'd get from having any new appliance or material installed.
You can save money on your remodel by looking for materials and appliances at big-box hardware stores. Additionally, many of these items can be purchased as a package deal, giving you a discount.
For example, unless you love the specific look of high-end marble or soapstone countertops, granite and quartz options can be just as beautiful and even more effective at resisting staining and standing up to abrasion and heat.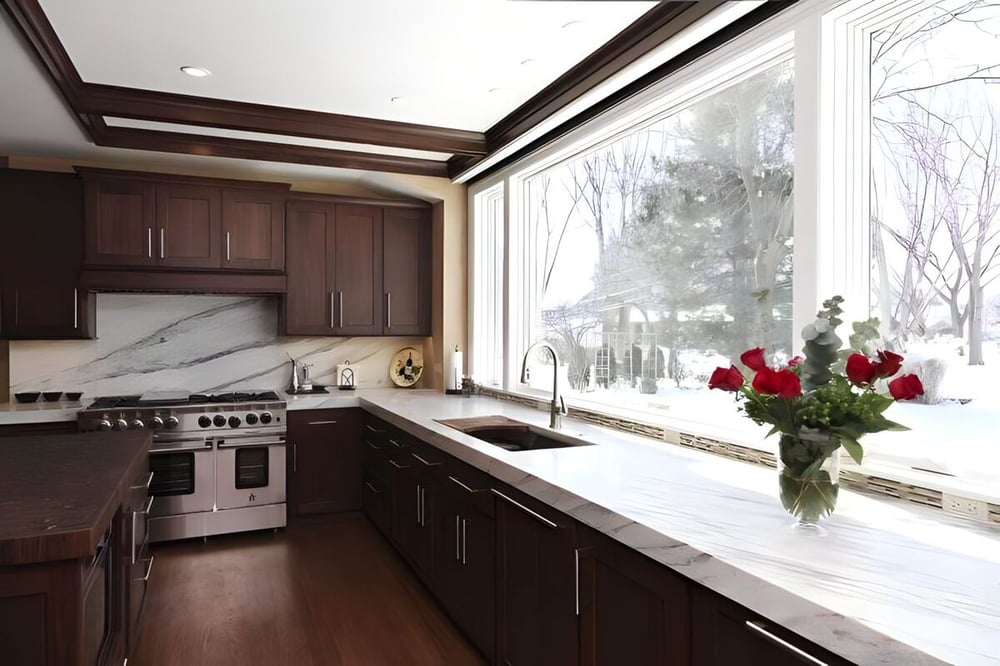 6. Skimping on Cabinetry Can Lower the Value of Your Kitchen Remodel
Cabinets are one of the major expenses when remodeling your kitchen (often accounting for 40% of your budget). However, unlike other elements of your remodel (like countertops and appliances), they provide a lot of value — particularly if and when you ever decide to sell your house.
Some contractors may bring down the cost of your remodel by recommending a budget cabinet option. Others understand the value of high-quality cabinetry and will encourage premium models that offer the most style, storage, and durability.
On your part, it's important to know that your cabinets set the tone for the style of your kitchen. They can completely change the look and feel of your remodel. Plus, they receive a lot of daily use. You need to choose cabinets that fit your family and your lifestyle and are durable enough to withstand constant opening, shutting, and hands-on use.
A trustworthy kitchen remodeler will understand the importance of this element in your kitchen and be able to suggest some mid-level and premium cabinet options. They have first-hand knowledge of how well these different models stand up to time, so take their opinion into consideration!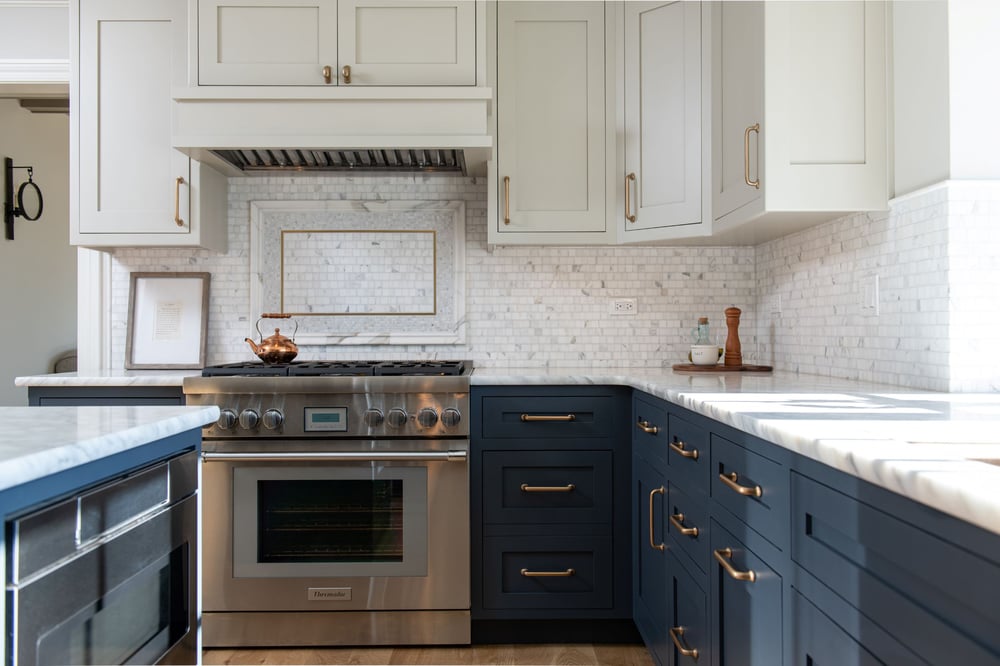 Have questions? We have honest answers.
Remodeling your kitchen is a big decision. But when done correctly, your new kitchen can be the highlight of your year! After all, there's nothing quite as satisfying as a kitchen custom designed and built to your family's exact needs and preferences.
At Patrick A. Finn, we're committed to making the kitchen remodeling process simple and produce fantastic results. We never want you left in the dark and are focused on open and honest communication.
Contact us at (847) 358-4133 with any questions, or visit our resources page for more helpful tips and free downloads.