The time is right to start a home renovation project. You and your family have talked about it for a long time. But how much will the home renovation cost? Why not get a few free estimates so you know what you are getting yourselves into?

But, wait, free estimates can be problematic. Without gathering details and drawing up plans, an estimate is just a guessing game. It will be a poor start to the project. You will likely be susceptible to "scope creep," where the home improvement project keeps growing and results in unexpected charges because accurate costs were not accounted for upfront.

The right way to go about this is to first pick a design-build contractor partner based on their values, reputation, and the quality of their past work. A reputable and high-end design-build partner will ask you detailed questions to develop a plan that can be accurately priced in a comprehensive proposal.
Why You Can't Trust a Free Home Renovation Estimate
Why can't you just give a general contractor the basics of what you are looking for in a house renovation and have them give you an estimated price? Getting the basics does not provide them with the information either of you needs for an accurate price.

For instance, say you want a general contractor to remodel your kitchen. The definition of a kitchen remodel looks very different to many homeowners, as well as to many contractors. This means the remodeling cost will differ significantly as well.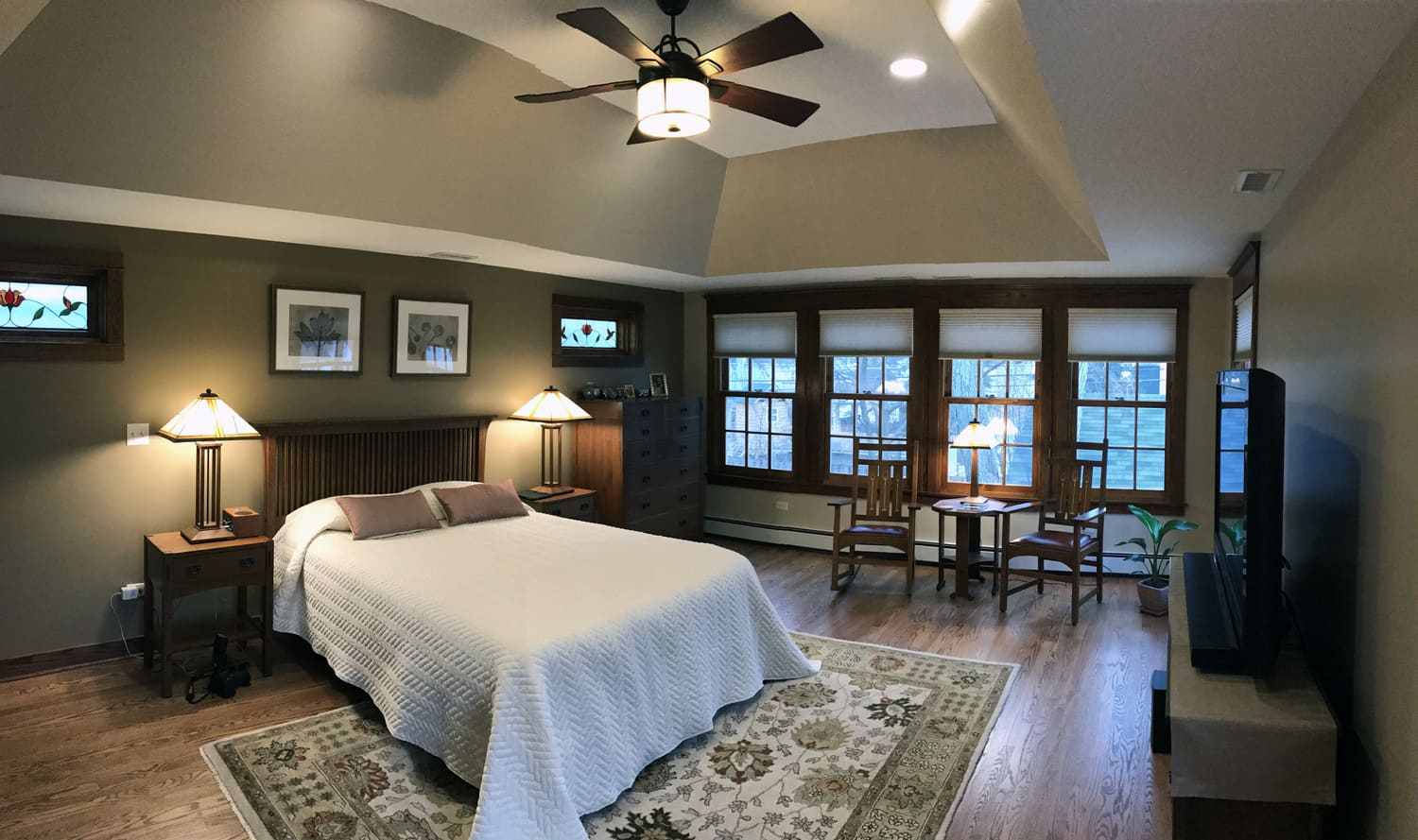 FAQs (Frequently Asked Questions) Surrounding Home Remodeling Costs


Are you looking to remodel your entire home or just a specific area?
Are you interested in adding square footage to your living space? If so, an addition might be needed. How much additional square footage is needed? Will your lot legally accommodate that added space? Does your village have specific requirements you must meet?
Does the location of the kitchen need to change within the current footprint of the home? Will you need structural changes to open up the space? Are your plumbing and electrical lines easily accessible?
Is your plumbing, electrical, and insulation all up to code? These requirements are ever-changing and can vary by both town and county.
What types of building materials will you need to use?
What quality level of cabinetry, countertop, backsplash, appliances, plumbing fixtures, electrical fixtures, and trim do you want to include in your renovation? Where will these products and materials be sourced? What kind of installation do these materials require?
Will you be sourcing the proper building permits, or will the general contractor be responsible?

Answers to these types of questions are crucial. Gathering fine details about the scope of work is the only way to get an accurate cost estimate.
Getting multiple free quotes must get you into the price range of what the project costs, right?

Getting multiple free quotes may sound helpful, but it is just more of the same. Without an in-depth discussion of your needs and wants, no matter how many people you talk to, until you have defined the project in detail, have a dimensioned design (a design that is accurately measured out), and specifications of the building materials (both rough and finish), an email folder full of estimates won't be worth the megabytes of space they take up. Let's take cabinets as an example. The installation of many box store cabinets and fillers varies significantly from a wall's worth of custom cabinetry. Not only will the material cost be different, but the labor requirements are different for installation.

You don't want to rush into a renovation project, and that starts with getting clear on the total cost. An accurate estimate will take a high-quality design-build contractor approximately 30 + hours on top of soliciting labor and material quotes from their various trade partners and suppliers.
What About Estimates Using Cost Per Square Foot?
During initial conversations, customers often ask me about the price per square foot. Can remodelers estimate on a cost-per-foot basis? No. The price per square foot for your bathroom remodel will significantly differ from a family room addition. Adding an addition means it is typically finished with drywall, trim, can lighting, added heat, and flooring, spanned over a large space.

A bathroom renovation is likely a smaller space but will include cabinetry, extensive tile work, new flooring, new light fixtures, plumbing fixtures, like that rain showerhead you've been dreaming of, and more. Both of these examples add up to a significantly different price over vastly different sizes, resulting in different costs per square foot prices. Each project will be different because the design, the existing conditions, and the materials will vary.

Cost per square foot home remodeling costs also don't consider underlying issues the home may have, like foundation cracks or water infiltration. It doesn't account for village code compliance and how the existing conditions of your home and the work needed to bring it up to code may vary significantly from your neighbor's home.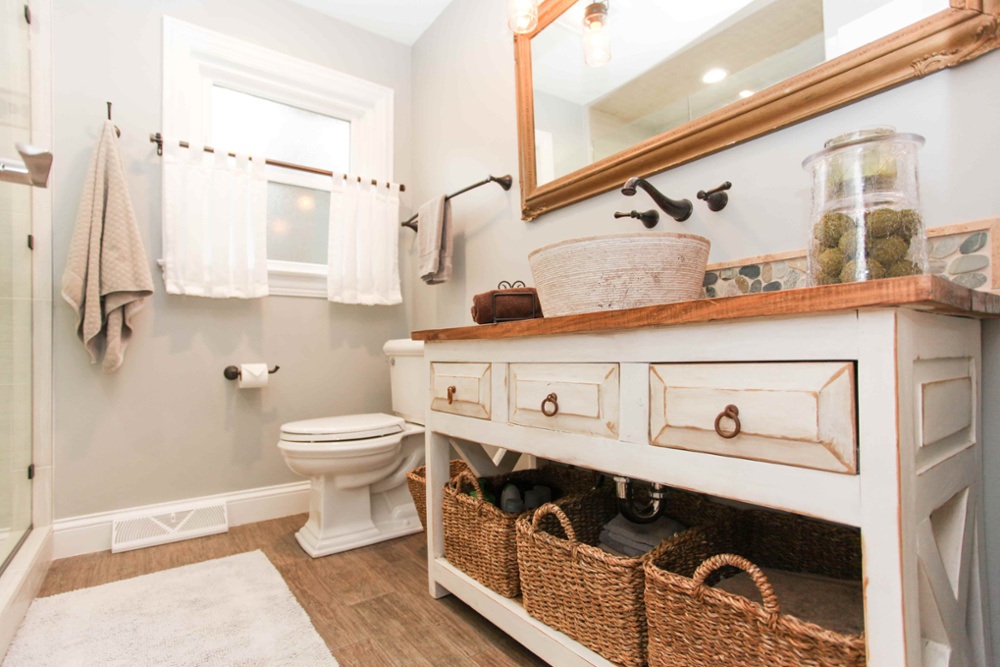 What A High-Quality Estimate Should Include
A high-quality design-build general contractor will be your homeadvisor and view your project holistically. At Patrick A. Finn, we discuss a 'master plan' after a discovery phase where we help homeowners define their needs and wants that will be met through the remodeling project. The master plan helps us determine where to start and how to accomplish each phase of the plan efficiently and cost-effectively.

Here are the steps it takes to get to a plan that can be priced:
Discovery Phase
During the Patrick A. Finn discovery phase, we will evaluate existing conditions and see if there are any underlying issues. This isn't just a quick look around your property. Sometimes, underlying problems are below the surface. How do we look below the surface without removing walls? Small exploratory holes are made in walls that will likely contain problems for the remodel. A small camera is inserted into these holes in the wall or ceiling so we can see what is happening.

The value of this step is to eliminate surprises from adding expenses to the remodeling project outside the original scope of work. Behind the walls is where almost all such surprises happen, so doing some initial exploration is well worth the effort.
Dimensioned Design Phase
Without an accurate design, there is no hope for an accurate estimate. It simply can't be done. Contractors need dimensions, information about the existing conditions of the home, and specified materials (both rough- what size lumber, what R-value of insulation, what thickness of drywall; and finish- what style of cabinetry, what type of plumbing fixtures, etc.) to price a project accurately.

That being said, with discovery complete, a design of the house remodel can be drawn up as a floor plan with accurate dimensions. To do this, we first document all of the existing conditions and dimensions of the home. Then, we take the design goals, as well as the needs and wish list of our clients, and create a new design. This design contains all of the relevant dimensions and takes into account the existing conditions, as well as the necessary materials, so we can begin to price the project accurately.
Pricing Phase
With a detailed dimensioned design in hand, material vendors, suppliers, and trade contractors will be contacted for pricing. They will review the dimensioned design plan, and if they still have questions, they may visit the site to ensure accurate pricing. At Patrick A. Finn, we also add a small contingency to our projects to cover an inevitable unforeseen condition. Every project will have a surprise, and while we work hard to eliminate as many surprises as possible, having a contingency allows us to minimize the impact on the homeowner.

Many clients have told us that they have been advised to keep a 20% contingency outside of their remodeling budget for unforeseen conditions. Any contractor who advises this has not gathered enough information for an accurate estimate, and that should trigger questions and concerns from you.
Written Proposal
A free estimate is not a long or detailed document. We present clients with a written proposal, typically somewhere between 7-10 pages, detailing exactly how the project will be built. The proposal defines everything from the demolition through each phase of construction right through to the final inspection. The proposal accurately reflects the design developed.

Such a proposal should also include a timeline and final lump-sum pricing. If there are specific portions of a remodeling project you are considering, like adding a mudroom, a high-quality proposal will include these as individual "would like to have" items.

All of this culminates in a formal presentation of the design with the proposal, so you clearly understand each phase and can ask any question. Any design changes during this phase will result in a revised proposal explaining the new scope of work and price to reflect the new design. This eliminates scope creep and change orders.

With a free estimate, you will, as the saying goes, get what you paid for. Detailed work in a written proposal eliminates surprises, cost overruns, and frustration. A complete design and written proposal take longer and require an upfront investment, but they save time and money tenfold in the long run.

Download the eBook "The Ultimate Step-by-Step Home Renovation Transformation Guide" to discover how to obtain a precise estimate for your home renovation project by partnering with a design-build firm that thoroughly prepares before starting any work.