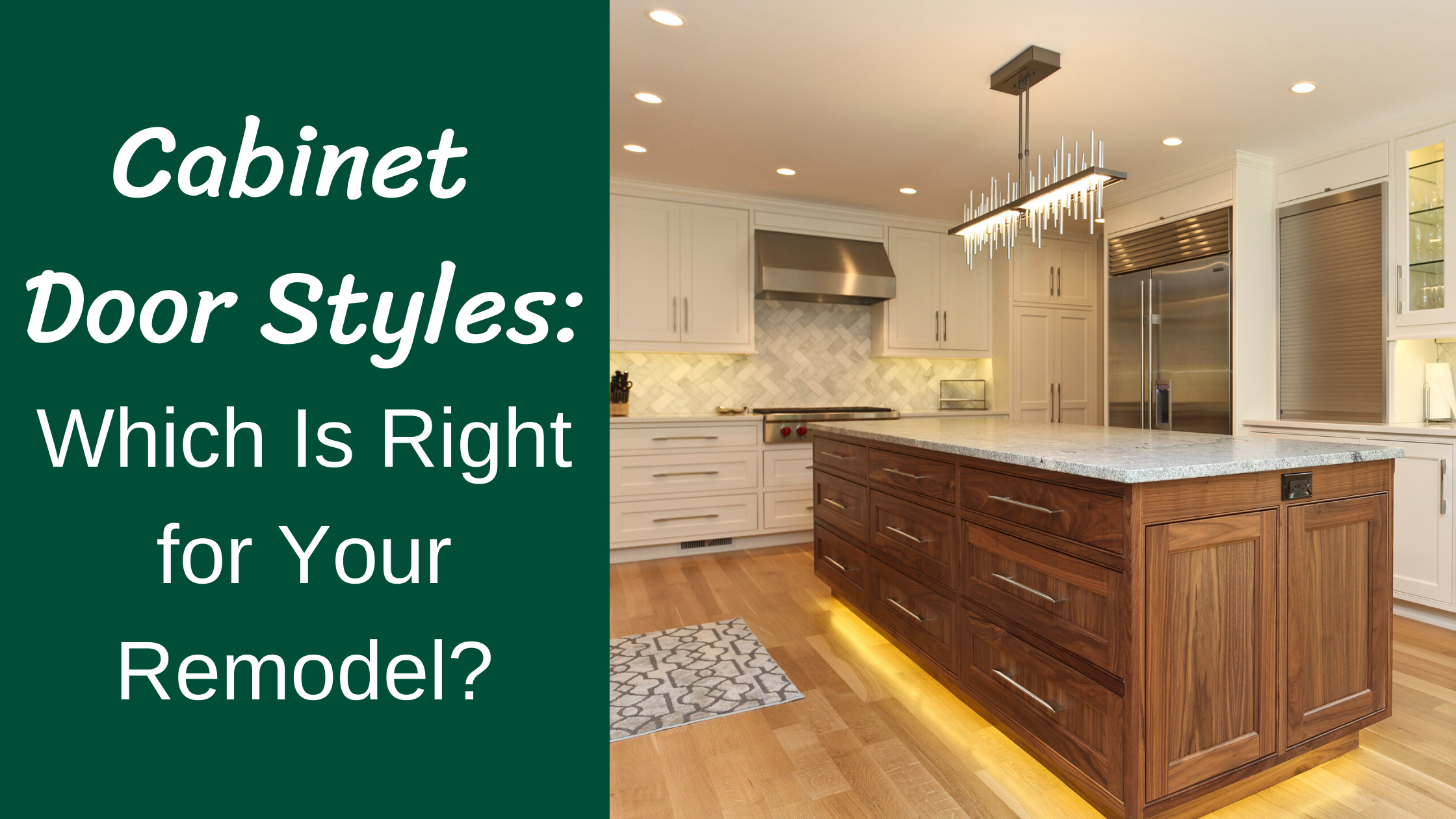 Cabinet Door Styles For Your Remodel
When you're remodeling a kitchen or bathroom, some of the decisions are easier to make than others. Cabinets are not one of them! When it comes to cabinetry design, there are so many choices to make to completely customize your space. Today's blog is focused on door styles as that is often where we start with our clients. The door style that you choose for your bathroom or kitchen remodel can set the tone of the design. Let's dive into some popular styles and what differentiates them from one another.

Shaker
Shaker style cabinets are one of the most popular choices because of their timeless appeal. Why are they timeless? Well, they can easily lean to a traditional, transitional or modern design style. The simple rail styles help to define the door, without having too much trim detail for the transitional design group. The rail size on a shaker door also allows you a variety of hardware installation locations. Hardware can look great on the upper rail, either side rail, or the bottom rail of the door. If you are installing hardware on a shaker style drawer front, then it can also look good in the center of the door.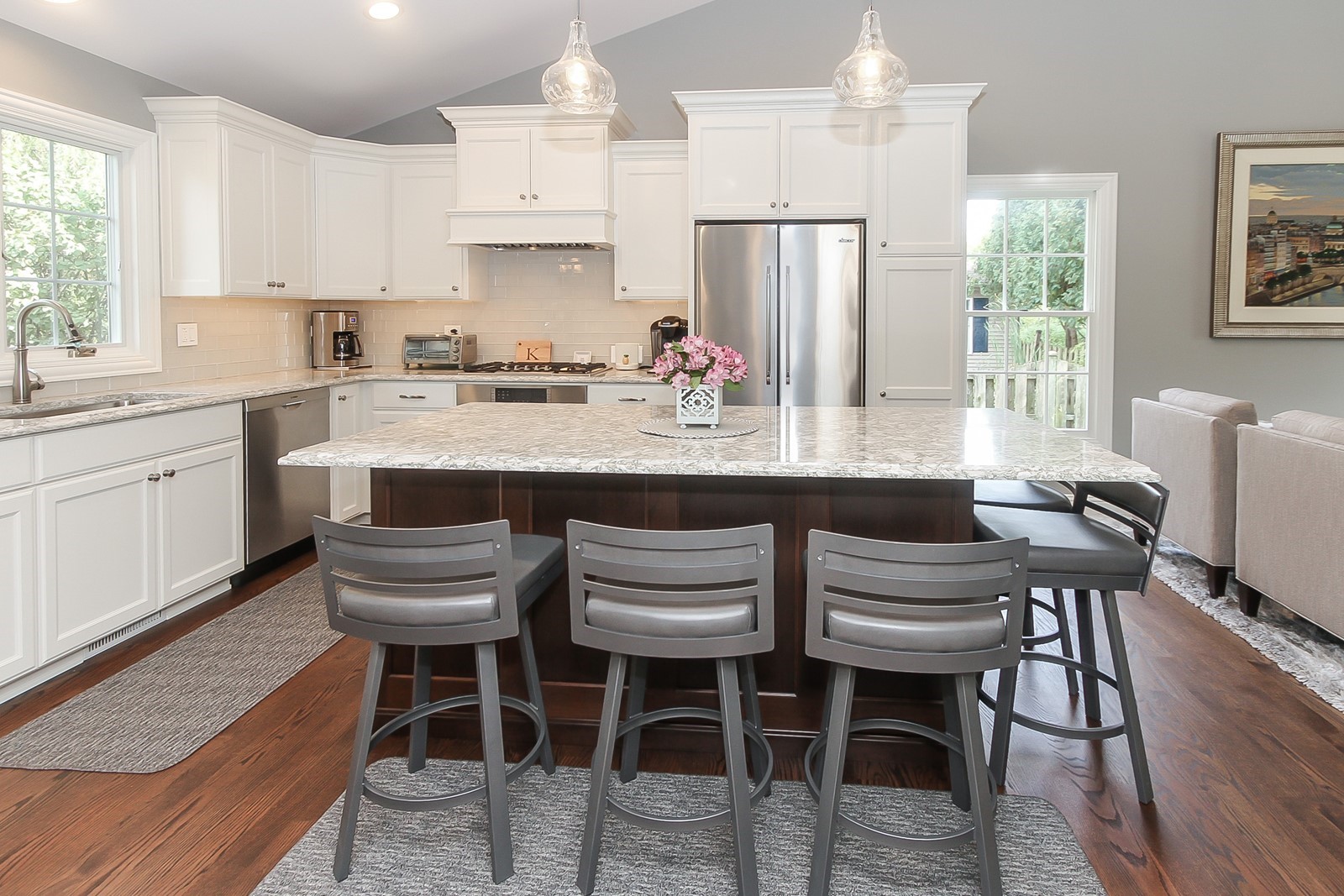 Recessed Panel
Recessed panel cabinets can look similar to a shaker style, but they tend to have an angle from the rail to the panel creating a bit more visual interest. This style is often associated with traditional kitchens, although with the right design, they could lean transitional as well. Clients who typically choose a recessed panel door are still looking for a simple and timeless design, but something a little bit softer than a shaker door.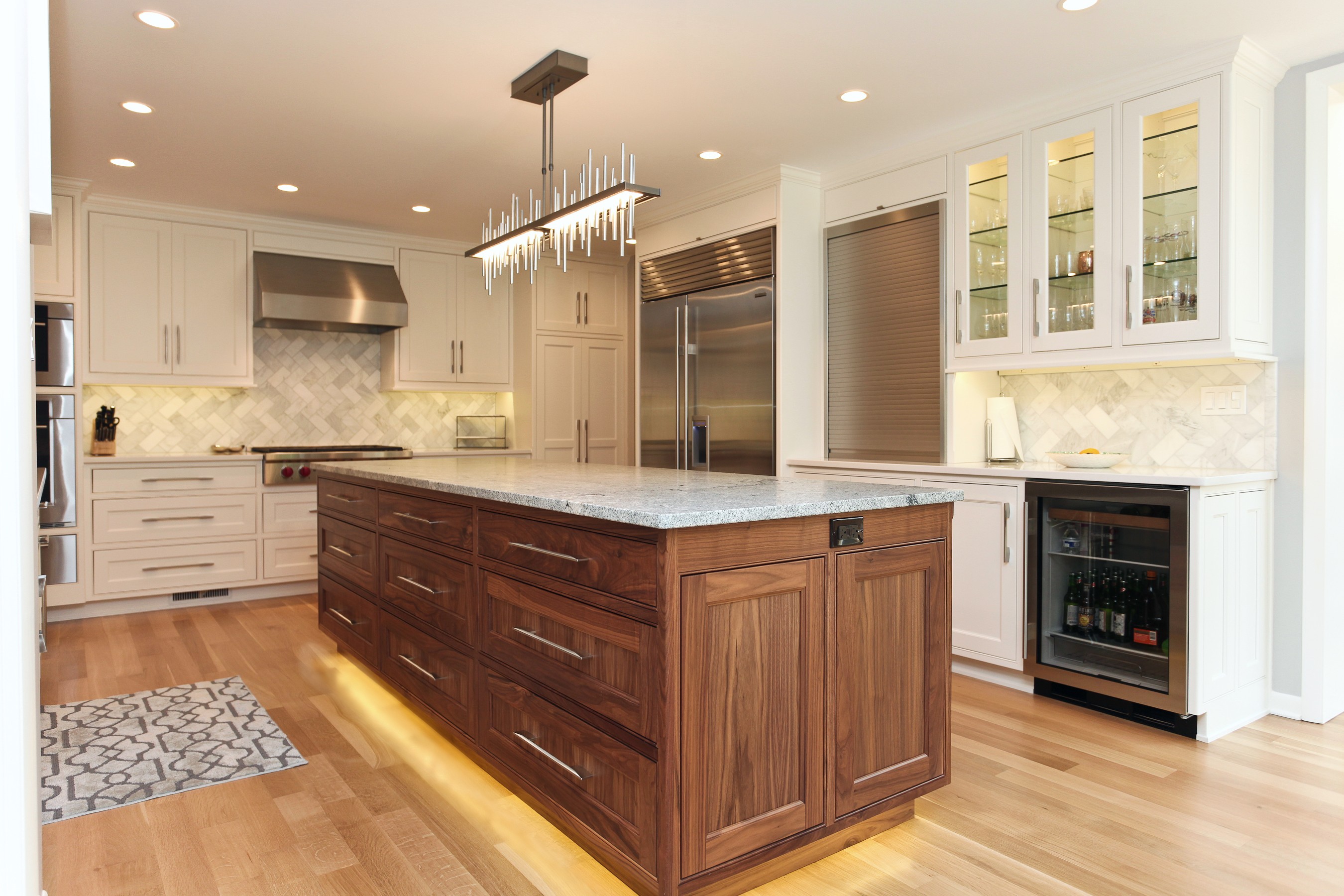 Slab
A slab style door is just as it sounds- a flat slab of wood. This style is perfect for those who are looking for a more modern or contemporary design. A nice attribute of slab style cabinets is that they don't collect dust like shaker, recessed, or raised panel cabinets do. Slab style cabinets are often seen in a high gloss style in modern spaces. However, a stained slab door can also look great as the wood graining is not interrupted by any rails on the cabinet. Slab drawer styles are common in modern, traditional and transitional kitchens as they create a clean look for narrow cabinet drawer fronts. The photo above is a perfect example of how a slab style can make a great drawer front for top, more narrow drawers.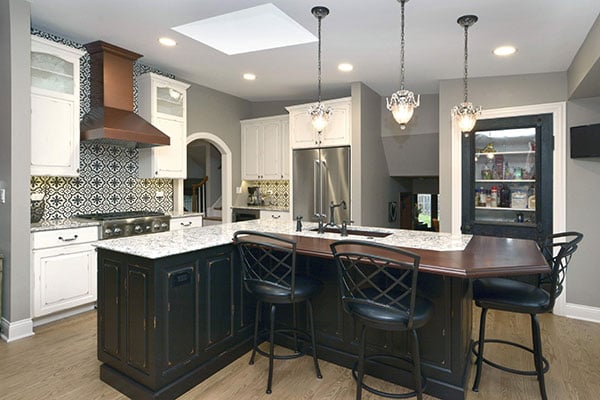 Raised Panel
Raised panel cabinets are perfect for more traditional styled homes. The trim detail on the rails of the cabinet creates a sense of formality and sophistication. While raised panel cabinets have often been a popular choice for a stained door, they can look equally great in a painted style. The various lines of the trim can be perfect for adding a glaze to a painted style. This helps to further define the design of the cabinet door.

While there are a myriad of cabinet door styles to choose from, these four encompass the base of most styles. There are variations of each of these styles for clients to choose from to create a truly custom kitchen. If you're considering a bathroom or kitchen remodel, call us at 847-358-4133 today to get started! We'd love to help you create the bathroom or kitchen of your dreams.
Written By Katie Finn