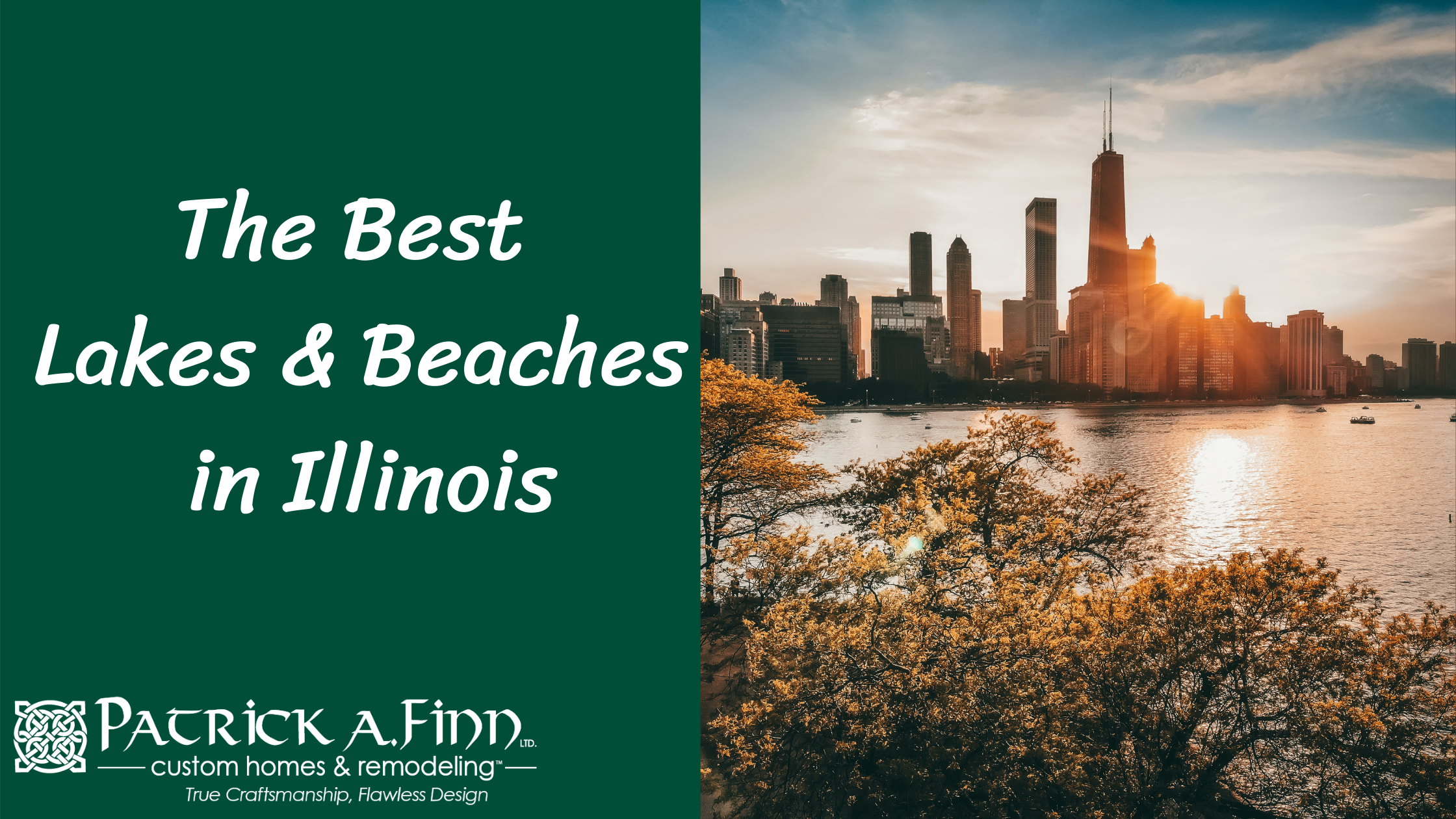 The Best Lakes & Beaches in Illinois
Many Chicago-area lakes and beaches that were closed over the winter are opening on Memorial Day weekend, and coming off of a long year of staying at home, outdoor recreation sounds more inviting than ever. Fortunately for Illinois residents, the Land of Lincoln offers a plethora of clear lakes and sandy beaches perfect for outdoor play. With warmer weather on the way, it's time to explore new spots and visit old favorites.
Illinois Beach State Park
Adeline Jay Geo-Karis Illinois Beach State Park spans 6.5 miles of sandy shoreline along Lake Michigan. The beach is part of a 4,160-acre park, and its claim to fame is that it is the only remaining beach ridge shoreline left in the state, with dunes, marshes, black oak forests, and diverse vegetation enhancing the scenic view. Illinois Beach State Park is perfect for swimming, and it also offers several camping and hiking spots.
Glencoe Beach
Also located on Lake Michigan, Glencoe Beach is a popular hangout spot for families and friends. Visitors are impressed with the pristine water and amenities like the playground and nearby kayak/boating rentals. Please note that passes are required unless you access the beach during the off-season.
Poplar Camp Beach
Open Memorial Day through Labor Day, Poplar Camp Beach at Cedar Lake is a perfect destination for a weekend getaway. Located just south of Carbondale, Cedar Lake is a 1,750-acre reservoir popular for canoeing, kayaking, and fishing for crappie and bass. The lake is surrounded by tall bluffs, hiking trails, and caves just waiting to be explored.
Lake Decatur
Situated on the eastern side of the city of Decatur, Lake Decatur is the ideal fishing spot for pole and line fishing. Covering 3,093 acres, this reservoir has a maximum depth of 22 feet but is on average only 6 feet deep. Fisherman give Lake Decatur an excellent rating for crappie, freshwater drum, walleye, and white bass; a very good rating for channel catfish, a good rating for carp and flathead catfish; and a fair rating for bluegill, hybrid striped bass (wipers), and largemouth bass.
Lake Decatur's fish population is surveyed and measured in detail every two years, making it a profitable, balanced, and predictable fishing location. In fact, the lake plays host to many fishing tournaments every year. For more information about fishing at Lake Decatur, check out the lake's profile here.
Lake Shelbyville
Created by damming the Kaskaskia River, Lake Shelbyville is a charming reservoir that measures approximately 11,100 acres with a maximum depth of 67 feet and an average depth of almost 19 feet. The lake affords ample opportunity for recreation of all kinds, including biking, boating, camping, fishing, golfing, hiking, horseback riding, hunting, and swimming.
Lake Shelbyville truly has something for the whole family to enjoy. The area provides more than 50 miles of developed trails, two marinas, more than 1,500 area campsites, over ten area golf courses, and four public beaches. Moreover, Lake Shelbyville was recognized as one of the best bass lakes in Illinois by Bassmaster Magazine.
Little Grassy Lake
Known for its deep, pristine water, Little Grassy Lake is located southeast of Carbondale. While it's a great spot to camp, Little Grassy Lake is most famous as a fishing destination and is ranked as a very good spot for bluegill, largemouth bass, and redear sunfish. The lake is also host to multiple fishing tournaments every year.
Ohio Street Beach
This iconic Chicago beach is located near Jane Addams Memorial Park and along the Lakefront Trail. Swimming is permitted when lifeguards are on duty, and the area is prized as the perfect place to train for open water swimming since you can swim long stretches without venturing into deep waters.
North Avenue Beach
The incredible city views make North Avenue Beach one of Chicago's most popular beaches. Visitors enjoy watching the city skyline from the 22,000-square foot beach house built to resemble a sleek ocean liner complete with portholes and upper decks. Like Ohio Street Beach, North Avenue Beach is situated along the Lakefront Trail.
Montrose Beach
Situated near Chicago's Uptown neighborhood, Montrose Beach is open from 6 am to 11 pm Sunday through Saturday, and swimming is permitted while lifeguards are on duty. Montrose Beach offers an ADA-accessible beach walk, kayak and volleyball rentals, and a great location from which to watch migratory birds. The beach also offers a dog-friendly zone at its north end.
Rainbow Beach Park
Rainbow Beach Park is a large recreational area in southern Chicago that encompasses 142.24 acres. Amenities include a community garden, a fitness center, and a gymnasium, multipurpose clubrooms, two playgrounds, baseball diamonds, and sports courts for tennis, basketball, and handball. Rainbow Beach Park is open from 6 am to 11 pm, Sunday through Saturday.
COVID-19 and Illinois Beaches and Lakes
Please be aware that many Illinois beaches and lakes may have some regulations in place for COVID-19. Some areas request social distancing and mask-wearing, so it's best to check each website for the latest regulation details as you plan your visit.
Written By Katie Finn