Home Remodeling Contractors & Custom Home Builders in Hoffman Estates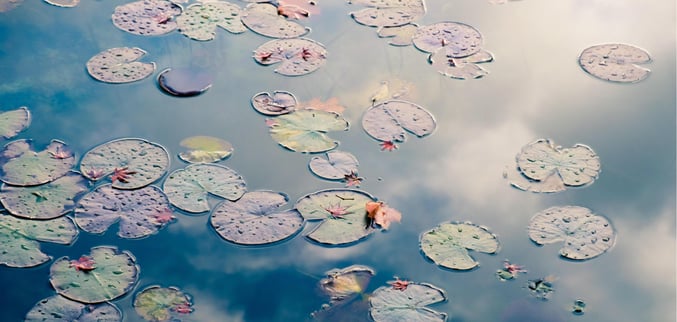 About Hoffman Estates
The town of Hoffman Estates is home to approximately 50,000 residents and located 25 miles northwest of Chicago. The village owns Now Arena (formerly known as Sears Centre), which is home to the NBA G League Windy City Bulls.
Hoffman Estates is one of the top places to live in Illinois. With many young professionals and families choosing to live here, there is plenty of activities to keep you busy. Parks, restaurants, and coffee shops all fill up the town.
Why Remodel In Hoffman Estates
Being such a highly rated place to live and a desirable location. Many people are wanting to move here. With a prime location that's nearby to Chicago, many business professionals and families living here, you may need to make some adjustments to your home to match your lifestyle.
As the majority of people in Hoffman Estates live in their homes, you may meet your wants and desires. This is your home, so you may as well get comfortable there with a picturesque remodel!
Why Choose Patrick A. Finn To Remodel In Hoffman Estates
The satisfaction of seeing the final product and our client's reactions when we are able to bring their vision to life - this is why we do what we do. When you choose Patrick A. Finn, we put you first. We listen to you and what you want. With several years of project experience in the Hoffman Estates and the surrounding area, we have been able to build trust and awareness. Experience in the area and among the beautiful houses in Hoffman Estates, we are well aware of the nuances and know the ins and outs of these types of homes. Additionally, having a wealth of knowledge of the specific homes and architecture in your neighborhoods sets us apart from the rest. Let us make your dreams a reality!
Remodeling Projects We've Completed in Hoffman Estates
Hoffman Estates Transitional Kitchen & First Floor Transformation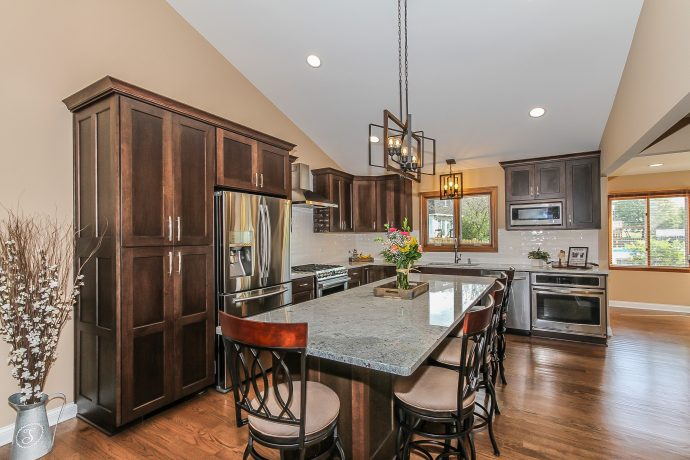 These homeowners were looking to update their home in a way that would suit their lives and their appreciation for entertaining. They were seeking a more open concept floor plan and a kitchen where people could gather without feeling crowded. By opening up the rooms and vaulting the ceilings, we helped them achieve this. We updated the entire first floor and the stairs up to the second floor. Each room has modern touches and flows seamlessly into the next. The large kitchen allows for a sizable island, customized storage drawers, and personalized cabinet accessories to make this space one of a kind for the homeowners.
Ready to Get Started? Call (847) 358-4133 to Schedule Your Free Consultation!