Are you considering the right contractor?
The renovation contractor's policies, procedures, and standards listed in this checklist will help protect you from a project filled with missed deadlines, hidden charges, and faulty workmanship. By using this checklist to compare contractors, you'll be able to find the perfect team to work with when it comes to remodeling your home.
In this guide, you'll learn more about the:
Reputation & Stability of Contractor

Essential Requirements for Every Project Proposal

Experience, Procedures, and Services

Follow-Ups
Complete the form on this page and receive immediate access to our Contractor Comparison Checklist in order to better prepare and budget for your dream home.
About Patrick A. Finn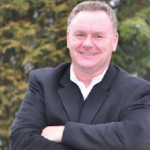 Patrick A. Finn has more than 30 years experience building and remodeling homes in the North Suburbs of Chicago. He's worked with thousands of homeowners on everything from custom ground-up construction projects to aging-in-place remodels.
Over the years, he's learned that for most homeowners, the hardest part of any remodeling project is figuring out how to get started. It's easy to feel overwhelmed by all the details. It's normal to feel nervous about the end result not matching up with your expectations.
But home remodeling doesn't have to be daunting, stressful, overwhelming, or scary. At Patrick A. Finn, Ltd., we've perfected a Design Build remodeling process to make home remodeling and construction projects a stress-free experience with results you love!