Download our Homeowner's Maintenance Checklist
Your home is an investment worth protecting. Home maintenance can be overwhelming, which is why we created a list that divides the tasks into how frequently each should be performed. What parts of the house should be maintained once a month, quarterly, seasonally, and annually? Follow this checklist to ensure that you're doing everything possible to protect your family and home.
In this free PDF e-book, you'll learn more about:
Checklist for Optimal Times
Exterior Check-Up
Interior Check-Up
Mechanical Check-Up
Structure Check-Up
Complete the form on this page and receive immediate access to our Homeowner's Maintenance Checklist.
About The Builder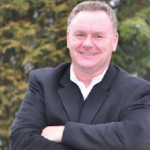 Patrick A. Finn has more than 30 years experience building and remodeling homes in the North Suburbs of Chicago. He's worked with thousands of homeowners on everything from custom ground-up construction projects to aging-in-place remodels.
Over the years, he's learned that for most homeowners, the hardest part of any remodeling project is figuring out how to get started. It's easy to feel overwhelmed by all the details. It's normal to feel nervous about the end result not matching up with your expectations.
But home remodeling doesn't have to be daunting, stressful, overwhelming, or scary. At Patrick A. Finn, Ltd., we've perfected a Design Build remodeling process to make home remodeling and construction projects a stress-free experience with results you love!