Download our Remodeling Process Guide
Perhaps you just purchased a house that you love, but the interior design simply doesn't reflect your personal taste and style. Or, maybe you've become an empty nester and want to transform your home into one that suits your evolving lifestyle.
Scenarios like these often call for a whole home remodeling project which can feel like an overwhelming and complicated process. In order to simplify the process, we created a step-by-step guide so you can know what to expect.
In 11 easy steps, you'll learn more about:
Craftsmanship & Design

No-Fee

Consultations

Preliminary Designs

Payment Schedules

and so much more!
Complete the form on this page and receive immediate access to our Process Guide in order to better prepare for your dream home.
About The Author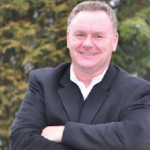 Patrick A. Finn has more than 30 years experience building and remodeling homes in the North Suburbs of Chicago. He's worked with thousands of homeowners on everything from custom ground-up construction projects to aging-in-place remodels.
Over the years, he's learned that for most homeowners, the hardest part of any remodeling project is figuring out how to get started. It's easy to feel overwhelmed by all the details. It's normal to feel nervous about the end result not matching up with your expectations.
But home remodeling doesn't have to be daunting, stressful, overwhelming, or scary. At Patrick A. Finn, Ltd., we've perfected a Design Build remodeling process to make home remodeling and construction projects a stress-free experience with results you love!