One of our favorite ways to improve the overall livability of a home is through an improvement in its outdoor living space.
Particularly here in the Chicagoland area, it can be hard to find time to spend time outside during the autumn, winter, and spring. Developing your outdoor living space makes the most of your time outside, or extends the time you can spend enjoying the outdoors (in the case of a 3 or 4 season room).
In this month's post, we'll take a look at the best way to improve your home's outdoor living space.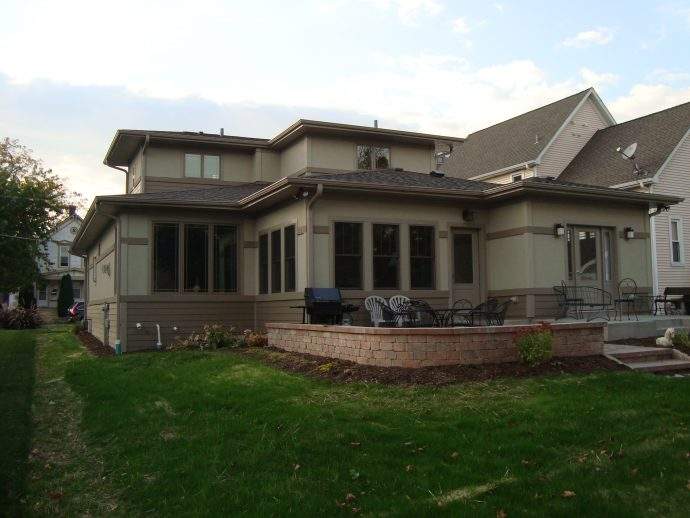 Why remodel your outdoor living space?
When you improve your outdoor living spaces, you are improving the entirety of your home, giving you and your family a space to spend time that in a place that is unique to your home.
Outdoor living space also gives you a place to enjoy the outdoors. When you don't have a space you love, you have to go to a park or other public space to enjoy the outdoors. When you have an outdoor space you love, a great place to relax outside is just a few steps away.
Other advantages of outdoor living spaces include:
Your home will be more valuable: Outdoor living improvements are one of the best ways to add value to your home. Many homeowners love the idea of outdoor spaces, and they'll always make your home more appealing to potential homebuyers in the future.
Great for entertaining: Having a space outdoors that you love will give you a space to entertain guests. Many of our clients love hosting BBQs and birthday parties during the summer.
Your lawn and garden will stay in better condition: Instead of ruining your lawn or garden by constantly walking on it when you want to barbecue or relax in the sun, an outdoor space will provide a built-in place to spend time.
They simply look great: Outdoor living spaces are a great way to create a unique aesthetic. Be it a deck, garden patio, or sunroom, these spaces add an unmistakable visual to any home.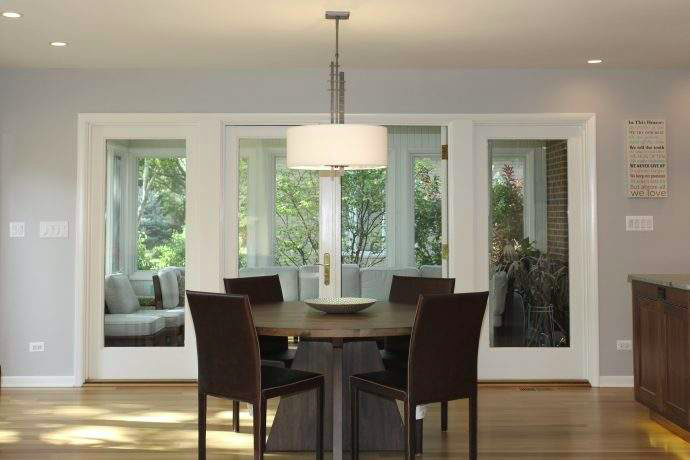 Our favorite outdoor living improvements
Sunrooms
Sunrooms are meant to be an "indoor space," however we think these rooms are actually a wonderful and unique hybrid space, offering many of the benefits of an outdoor space with all the comfort of the indoors.
Sunrooms are generally surrounded by glass and screened openings, essentially acting as an "indoor porch." These rooms allow you to fully enjoy the outdoors without bearing the brunt of the elements (a distinct advantage here in the Chicagoland area). There are two different primary types of sunrooms, both with unique advantages:
3 season room: These rooms are not designed to be used during winter, though offer more than enough insulation to take the edge off a chilly night in the spring or fall. They generally offer non-insulated glass and are a great option if you want a little more of the outdoors in your sunroom and aren't planning on using it during winter.
4 season room: More of a full extension of your house, 4 season rooms are a fully insulated sunroom that can be used during the winter. 4 season rooms generally have full HVAC compatibility and fully insulated walls and windows.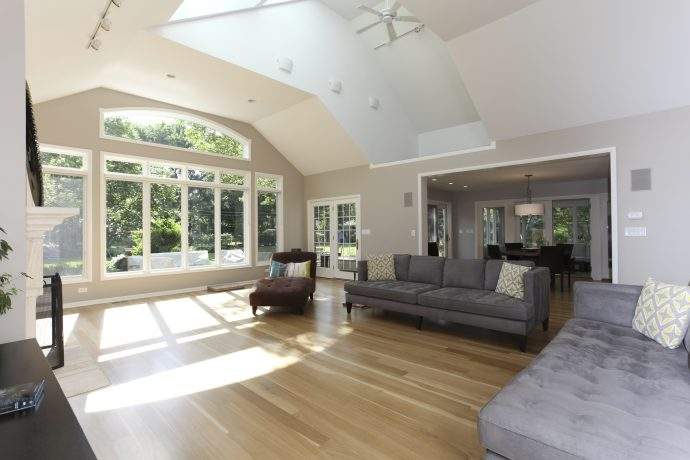 Sunrooms of both types have many advantages, including:
Adding marketable square feet to your home. Unlike decks or patios, the square feet of your sunroom count towards the square feet of your home. This is a distinct advantage during the sale process.
You can use real furniture. We love deck and patio furniture, but it's not the same as curling up in a comfy couch! With sunrooms, you can furnish the space with anything you'd use in any other living room.
It can be used no matter the weather outside. No matter the rain, snow, or wind, you can use your sunroom. This means you don't have to worry about the wind ruining your day, or rushing the board game you and your family are playing when the rain clouds pop in. In fact, one of our favorite things to do is watch a thunderstorm in a sunroom!
Decks
Decks are a great option for homeowners looking for a truly outdoor space that lets you fully experience the outdoors.
Decks allow you to experience the weather, for better or worse. Many homeowners love having a barbecue grill and outdoor furniture for summer outdoor dining. You can also furnish with other outdoor furniture to enjoy during the summer months.
With decks you can also utilize the exact sort of material you'd like to use, including natural and synthetic wood. One thing to remember with decks is that they do require varying levels of maintenance depending on the material you choose to use.
Outdoor kitchens
Sometimes integrated into a deck's design or as a standalone space in your backyard, outdoor kitchens are a great way to have an additional kitchen and enjoy your outdoor space.
Some popular outdoor kitchen features include:
Gas stovetops
Sinks
Bar seating
Refrigerators
Pizza ovens
Some benefits of outdoor kitchens include:
Easy cleanup: Since all surfaces in the outdoors are designed to survive the elements, cooking becomes a lot easier. You can also be sure smells won't linger in your home hours after cooking.
Warm-weather cooking: Preparing meals on a warm evening can be tough here in the Chicagoland summers. When you prepare meals in an an indoor kitchen, it can make your entire house overheat. With an outdoor kitchen however, you can be sure the heat will stay outside.
Enjoy the outdoors while cooking: With an outdoor kitchen, you can actually enjoy the outdoors during the summer. Many of our clients tell us how much they love barbecuing — outdoor kitchens allow you to have that experience beyond just the grill.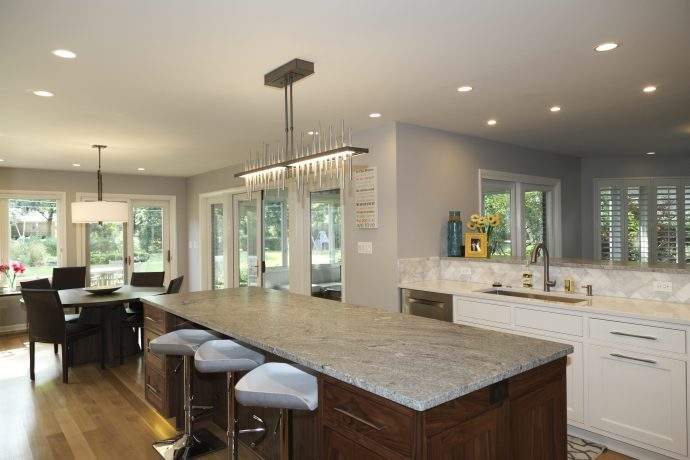 Home entrance integrations
Remember — when you build an outdoor space, it should be an extension of your home. This means that making sure the entrance from the interior of your home out to a deck or outdoor kitchen should be a seamless transition.
Some ways you can make a beautiful transition to the outdoor space include:
A sliding glass and screen door
A mudroom
Tile floor at entrance
Patrick A. Finn can help improve your entire home (including outdoor living space)
At Patrick A. Finn, we help homeowners improve their home's interiors and exteriors. Whether you are in need of a whole home remodel, kitchen remodel, or a home addition, we can help make your dreams come true.
Contact us today to learn more about how we can turn your vision into reality.