Custom Home Builders & Remodeling Contractors in Deer Park
True Craftsmanship & Flawless Design
At Patrick A. Finn, we want to help you turn your dream home into a reality.
For us, nothing is more exciting than helping plan and design a home that represents you, be it an addition, remodel, or custom home.
Our experienced, professional team of Deer Park remodelers loves to help clients build homes that bring their vision to life. We have decades of construction experience in the Deer Park area doing just that!
Download Our Design Build Home Remodeling Resources
Design-Build is a new way of thinking about home remodeling.
We've put together a guide to help you understand our proven design-build process. We've also created a checklist you can use while evaluating design-build contractors.
Download these resources here, or give us a call at (847) 358-4133 to learn more.
Our Process
Executing a remodel or adding onto your home used to be a time consuming, scary process.
Traditionally, you had to:
Find and interview designers and architects
Hire and manage all contractors and tradespeople
Obtain permits
Manage construction timelines
With so much to manage it can be extremely difficult to keep your project on budget and on time, not to mention end up with a finished space you love.
Thankfully, there's another way.
At Patrick A. Finn, Ltd, we're the construction experts so you don't have to be.
Our team works with only the most seasoned designers, architects, and construction professionals in Deer Park, and will manage the entire process from start to finish. Our remodelers will anticipate problems before they happen, ensuring your Deer Park home remodel is completed the right way.
Our design-build process produces results that are simply unbeatable.
Our Services
We provide a plethora of construction, design, and remodeling services to Deer Park homeowners, and specialize in all types of home construction projects.
"We recently had Patrick A. Finn, Ltd remodel our hall bathroom. It was wonderful to work with Patrick and his architect on the planning of the space. Working with his designer for selecting beautiful cabinets, tile and countertops made the process so easy. The crew did a wonderful job and their workmanship is outstanding! Our remodeled bathroom looks great!"

— Mary Jo
Ready to Get Started? Call (847) 358-4133 to Schedule Your Free Consultation!
Our Portfolio
Deer Park Area Bathroom Remodel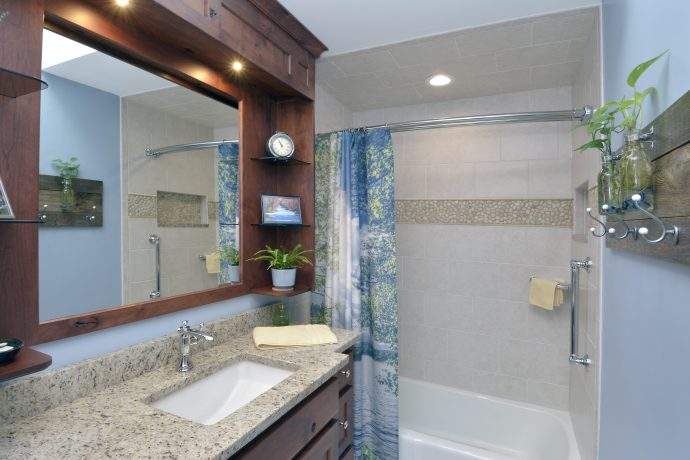 We worked off an inspired vision for this home remodel! As lifelong admirers of Door County Wisconsin, these homeowners wanted to incorporate their love of nature into their bathroom. We designed the space so each bathroom feature represents an element of nature, making the whole room feel clean, airy, and modern.
Deer Park Area Country Inspired Kitchen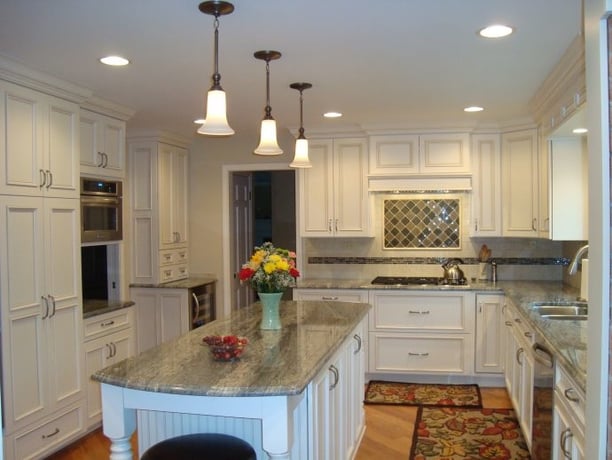 This Deer Park area home built in the 1960's had never had their kitchen updated! The homeowners hired us to help them upgrade appliances, increase storage, and modernize their kitchen – with the goal of still retaining its classic country charm. Our interior designer helped the homeowners to choose cabinets, countertops, and backsplash tiles. Both the homeowners and our team couldn't be happier with the results!!
Our Awards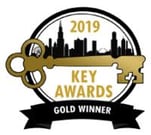 The Patrick A Finn team has been lucky to work with so many incredible Deer Park homeowners over the years. We've received numerous Key Awards from the Home Builders Association of Greater Chicago. Read more about the awards we've won.
About Patrick A. Finn
Patrick A. Finn and his team of experts have been completing award-winning design, home construction, and remodeling projects in the Deer Park area since 1991.
Patrick A. Finn was raised in Ireland and started his career as a carpenter in England, eventually emigrating to the United States and building a home and business in the north suburbs of Chicago. Thanks to a commitment to hard work (and a bit of Irish luck), Patrick is living his dream.
When you work with our team at Patrick A. Finn Ltd., you'll receive our:
Commitment to true craftsmanship, flawless design, and attention to even the smallest details.
Focus on open communication, making sure you'll have the information you need and answers to all of your questions.
Dedication to a job well done. We can be counted on to complete your project on time and within your budget.
Are you thinking about remodeling or building the home you've always wanted in Deer Park? Give Patrick a call at (847) 358-4133 today. He would be honored to help make your dreams a reality!