Given the beauty and history of the "old continent," it's no wonder homeowners here in Chicagoland want to replicate the elegance and richness of European home designs. Whether it's Ireland, France, Italy, or England, European design styles come from interesting cultures with robust design heritages.
At Patrick A. Finn, we take pride in our ability to deliver old world craftsmanship to the homes we help build and remodel. Suffice to say, when we consult with homeowners who want to add some European style to their homes, we always have a lot of ideas.
Read on to learn 8 of our favorite ways to integrate European styling into your home.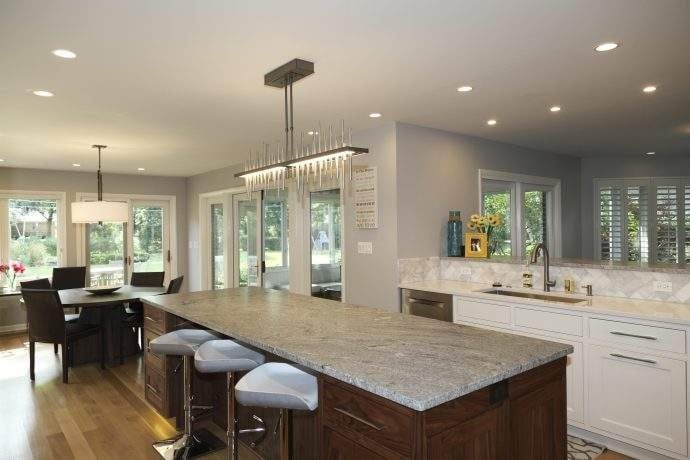 Open floor plans
European culture is centered around community and family as central pillars of life. As such, one of the key features we integrate into European home designs are open floor plans.
Open floor plans combine your kitchen with a general living space or living room to create a central home gathering place. This setup has many benefits, chief among them an airy, inviting design that promotes conversation and togetherness. Other benefits include:
Natural light

: Since there are less walls in your home, light can travel unimpeded and provide the sun's rays to your open living space.

Entertainment

: Since open floor plans provide a large space, they're perfect for entertaining guests or extended family.

Safety

: Since you can get a full view of the main living area of your home, you can watch over your children as you hang out in the kitchen.

More space for appliances and features

: The kitchen is the most-used room in many homes. With open floor plan kitchens, you can add the features you've always wanted like a kitchen island, wine fridge, or second oven.
Cement tiles
Concrete tiles are all over Europe for a reason — they're durable and have stood the test of time. Further, they're easy to maintain and great for kitchens, as spills are a cinch to clean up.
Even more importantly, cement tiles look great and come in a variety of different styles, patterns, and colors. As your home evolves in style, cement tiles can also be refinished and painted to match whatever look you're going for with a particular renovation.
These tiles work great for…
Kitchens

Bathroom

Foyers

Living rooms

Backsplashes

Laundry rooms

Outdoor spaces
There likely isn't a more versatile material out there!
Wooden beams
Evoking the European countryside and the rustic charm of farmhouses and barns, wooden beams bring a classic rural European style to your home.
Often, beams are reclaimed from actual barns or other historical spaces. They are then repurposed on ceilings and throughout homes to bring that feeling of the old-world to your home.
While beams have been used in the past as structural support, they're now used just as often for strictly decorative purposes. In fact, not needing to use it as a structural support actually aids in the versatility of the beam — you can place it anywhere in your home to add texture and framing.
Exposed pipes
Though it has to be handled with care, exposed pipes can add an old-world feel to any home — particularly a bathroom.
Centuries ago, shower plumbing could not be hidden behind the walls as the solid stone and plaster construction of homes did not easily allow for it. In modern times, with drywall and stud walls, most homes hide their shower plumbing behind the wall for a cleaner look.
While hiding piping is still preferable if you have old or ugly piping, when tastefully done, exposed piping can look great. If you opt for this route, we recommend brass piping. Brass is extremely durable, looks great, and will add the old lived-in feel you are looking for.
Farmhouse sinks
One of the more popular trends with kitchen remodeling in recent years, the farmhouse sink — and farmhouse kitchens in general — is a great way to add a bit of the old world to your home.
Originally modeled after the sinks in farmhouses of yore, farmhouse sinks are wide and deep, giving you plenty of space inside the sink and a large faucet to match.
Often called apron sinks, farmhouse sinks are extremely functional. In addition to making cleaning easier and minimizing splashes around the sink, they also just look incredible!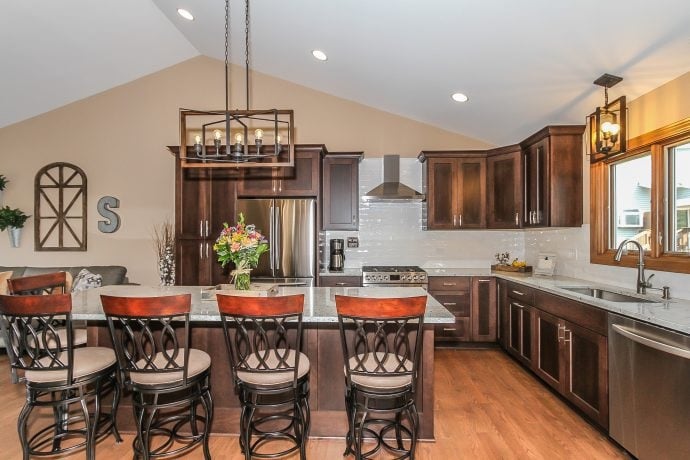 Nuanced colors
One of the best ways to integrate European styling into your home is actually one of the easiest.
Europeans, both of this generation and one's past, are known for their more nuanced and subtle color palettes. Often, this entails a rich and complex white shade, mixed with a toned down natural shade to add a subtle splash of color.
While your paint selections will drive a lot of the other coloring decisions you make, the appliances and decor you have in your home can also evoke a European style. This will partially be driven by your selection of paint colors. Deciding on a color scheme will go a long way towards helping you reach the European look you're going for.
Outdoor space
Particularly in the vibrant cultures of Southern Europe, outdoor spaces are an important place in a family's home. Whether it's for a barbecue with family after work, a family reunion, or a morning cup of coffee in the summer, having a lively outdoor space to relax and enjoy your family's company is crucial.
Some of our favorite European style homes integrate outdoor space as if it was a room or section of a home — not just a designated space with some lawn chairs.
We've helped clients build spaces with outdoor kitchens, firepits, and pergolas. The primary goal with these spaces is to create a home-like experience outside that fits with the aesthetic direction and design of the rest of your home. It also gives you a space for the family to come together and enjoy one another when the weather is nice.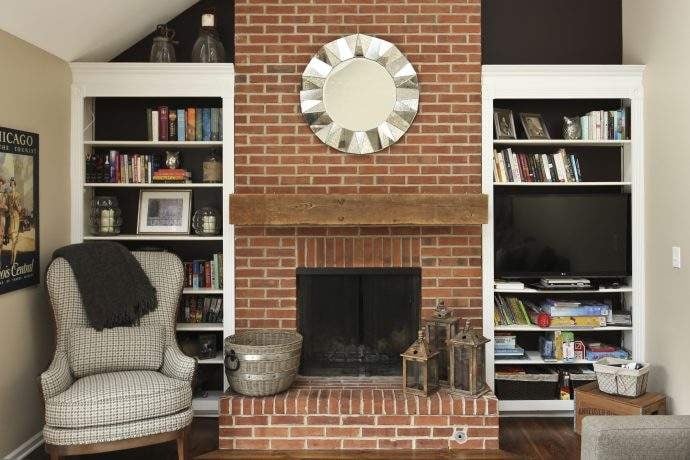 Fireplaces
Who doesn't love cozying up next to a roaring fire in the middle of winter? Particularly here in the Chicagoland area, fire is an often requested home feature that we love to work into our designs.
Often made from brick or stone, fireplaces can be taken in many directions depending on the material, including both rustic or victorian designs. Gas designs make them easy to maintain and safe for use with the whole family, but old-fashioned wood burning fireplaces are a great option for the traditionalists out there!
Give your home the old-world style you've yearned for
At Patrick A. Finn, we specialize in European styling and old-world remodels. Raised in Ireland, Patrick A. Finn began his career as a carpenter in the UK where he learned his skills from a carpenter in the shipyards of Glasgow. This has given Patrick a fundamental understanding of European remodels and how to Design homes as if they were actually built in the "old world."
Learn more about Patrick and how we can help you design and build the home of your dreams. Contact us today.