Your primary bathroom should be a source of peace and relaxation in your home. It should be a place where you can unwind at the end of your day and your ally in starting your day feeling invigorated. But how do you transform your tired bathroom into the oasis you deserve? It's time for a bathroom remodel. Incorporate some of our favorite luxury bathroom features into your bathroom remodel to ensure you include every element that could make a daily difference in your comfort and enjoyment.
Patrick A Finn completes stunning custom homes and remodels in Chicago's northwest suburbs. Our host of happy customers and deep portfolio speak to our expertise in creating the perfect new bathroom for every occasion.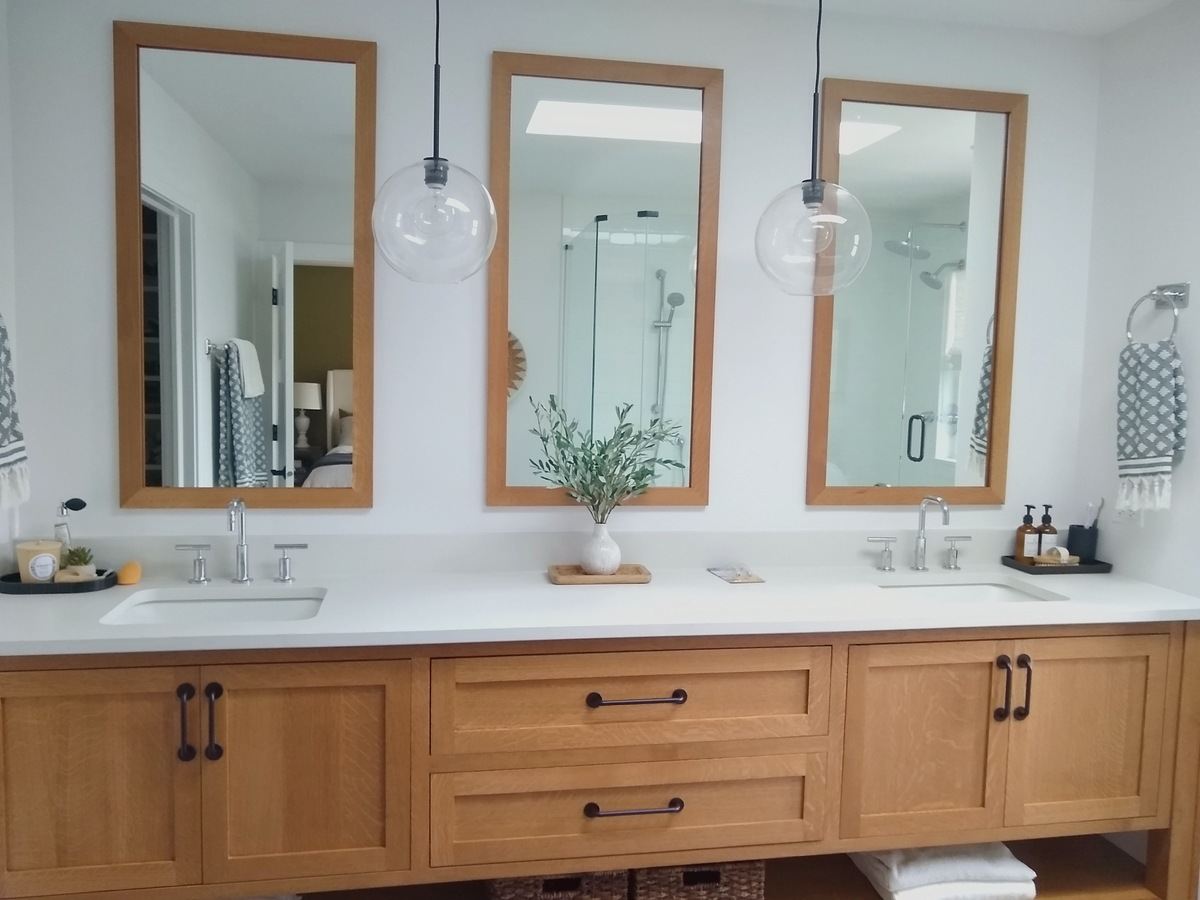 Luxury
Bathroom Features You Need
Freestanding Soaker Tub
One of the first things people envision when thinking of luxury bathrooms is a freestanding soaker tub. Many now-dated primary suites feature large whirlpool tubs surrounded by a larger tub deck. While that was popular for a long time, they age the bathroom and take up more room than necessary. A freestanding soaker tub is the sleeker, more contemporary version of that tub. They still provide the relaxation of the larger tubs without taking up as much space. With deep historical roots, you never have to worry about a soaker tub going out of style. Soaker tubs are the perfect place to unwind at the end of the day.
Luxurious Shower Options
If bathtubs aren't for you, you may consider more luxury bathroom features in your shower. Many people are accustomed to a singular shower head, but adding a rain head in the center of your shower can make your bathroom feel more like a spa. Rain heads come in various shapes and sizes to accommodate any size shower. However, if you are concerned about a rain head taking up too much space, you can also choose to make your primary showerhead a rain head. If you aren't sure how to properly plan out a regular shower head and rain shower head, talk to your bathroom designer to get the best layout.
Not only are rain shower heads a nice way to add luxury to your bathroom, but body sprays can take your shower to another level. Body sprays are great for relaxation but also can help you stay warmer in the shower. As a bonus, if you have muscular aches, the body sprays can help to loosen tight muscles. These are fantastic ways to easily create your own luxury bathroom. If you are considering adding body sprays to your shower, be sure to discuss them early on in the design process. The framing and plumbing will need to accommodate the spray locations. Furthermore, you'll want to work with your bathroom design-build team to ensure your tile layout works with the spray locations.
Custom Shower Details
A spa-inspired bathroom has an ample shower with gorgeous tile work. Your walk-in shower is a great place to curate every detail to support your daily routine. Create inset storage shelves to house all of your favorite products in a tidy cubby and build-in custom seating to allow for flexible bathing, wheelchair accessibility, and any other reason you might want to take a seat in the shower.

Steam Showers
Like many luxury bathroom features listed above, adding a steam system to your shower can make your bathroom feel like a spa. Steam showers can be fantastic on their own with simply the steam unit, the proper door, and controls, or they can be made more elaborate with lighting and Bluetooth speakers. Your shower door can have an adjustable portion to allow you to open it when the steam shower isn't in use, allowing this to be a flexible space.
Clever Water Control
Innovative features offer many energy-efficient and water-saving solutions for your primary or luxury half bathroom.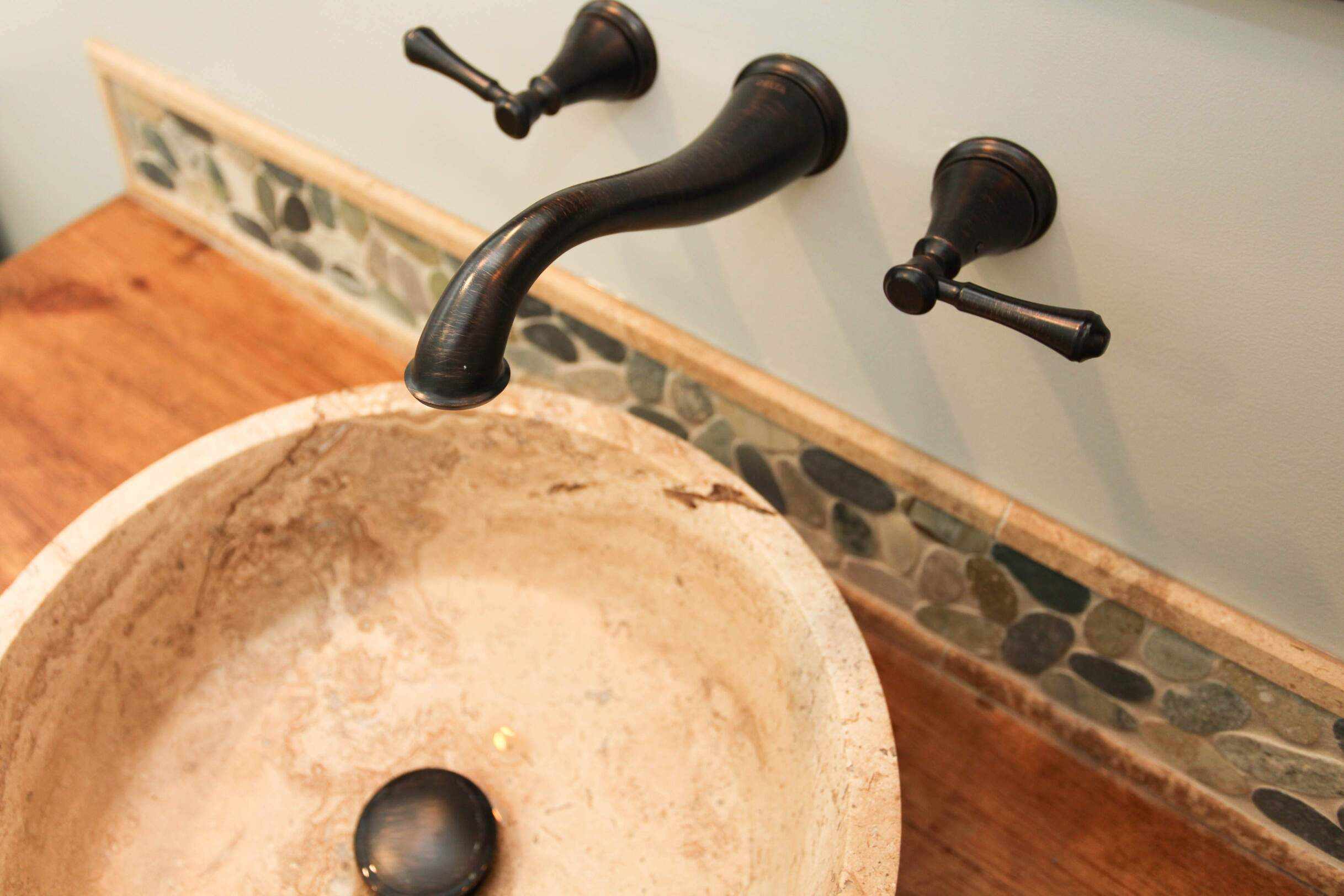 Low-flow and dual-flow toilets are excellent examples of eco-friendly bathroom features. They are very stylish and give you a choice between a regular flush and a minimal one, according to the situation.
High-tech faucets give you control over the flow, mix, and temperature of the water, which results in much more efficient use. Sensor-operated faucets have long been used in various businesses, but recently they have found their way into homes as well – both in kitchens and bathrooms. they are incredibly convenient and save much water – you don't need to turn the handles with your dirty hands, for example, or let the water flow while holding something.
Radiant Heat Flooring
Homeowners who have experienced cold Chicago winters often opt for radiant heat flooring. There are two primary options for radiant heat flooring- electric and hot water. Talk to your construction professional about the best way to create radiant heat for your luxury bathroom floors. One of the best features of radiant heat is the ability to put the heater on a timer. Smart bathroom features like this ensure you're waking up to warm tile floors. It's small details like this that help you start your day off right.
Accessory Drawers
Speaking of features that will start your day off right, accessory drawers are a great feature to help you stay organized. Accessory drawers are used to house items such as hair dryers, electric razors, and other items that need electricity. We install an outlet in the back of the drawer, allowing room for your accessories without them taking up valuable counter space.
Towel Warmers
Nothing indicates luxury faster than a towel-warmer drawer next to the shower. And who doesn't want to have soft, warm towels ready for snuggling as soon as you step out of the shower? This drawer can be built into the wall or a vanity located right next to the shower. If you're not quite ready to commit to another bathroom appliance, try a heated towel bar for the same effect.
Backlit Mirrors
Another helpful tool to get look your best is a backlit mirror or medicine cabinet. Backlit mirrors are on the rise and therefore deserve a place on our luxury bathroom feature list. These backlit mirrors are immensely popular for anyone who need better lighting for applying make-up, shaving and simply having adequate lighting to get the details right. A backlit medicine cabinet may be just what you need for extra storage. As always, be sure to talk to your design-build remodeler if you are considering adding a medicine cabinet as the walls need to be framed accordingly.
Vanity Sitting Area
If you have the space, consider a vanity sitting area as a part of your bathroom remodel. This dedicated space creates simplicity for people with an extensive grooming routine. Often, this vanity space is lower than the sink vanities, to allow for a comfortable seating height. When planning your bathroom design, you may want to place this area between the two sinks or in a nook of its own. This luxury bathroom feature can be combined with a backlit mirror and accessory drawer to create the ultimate workstation.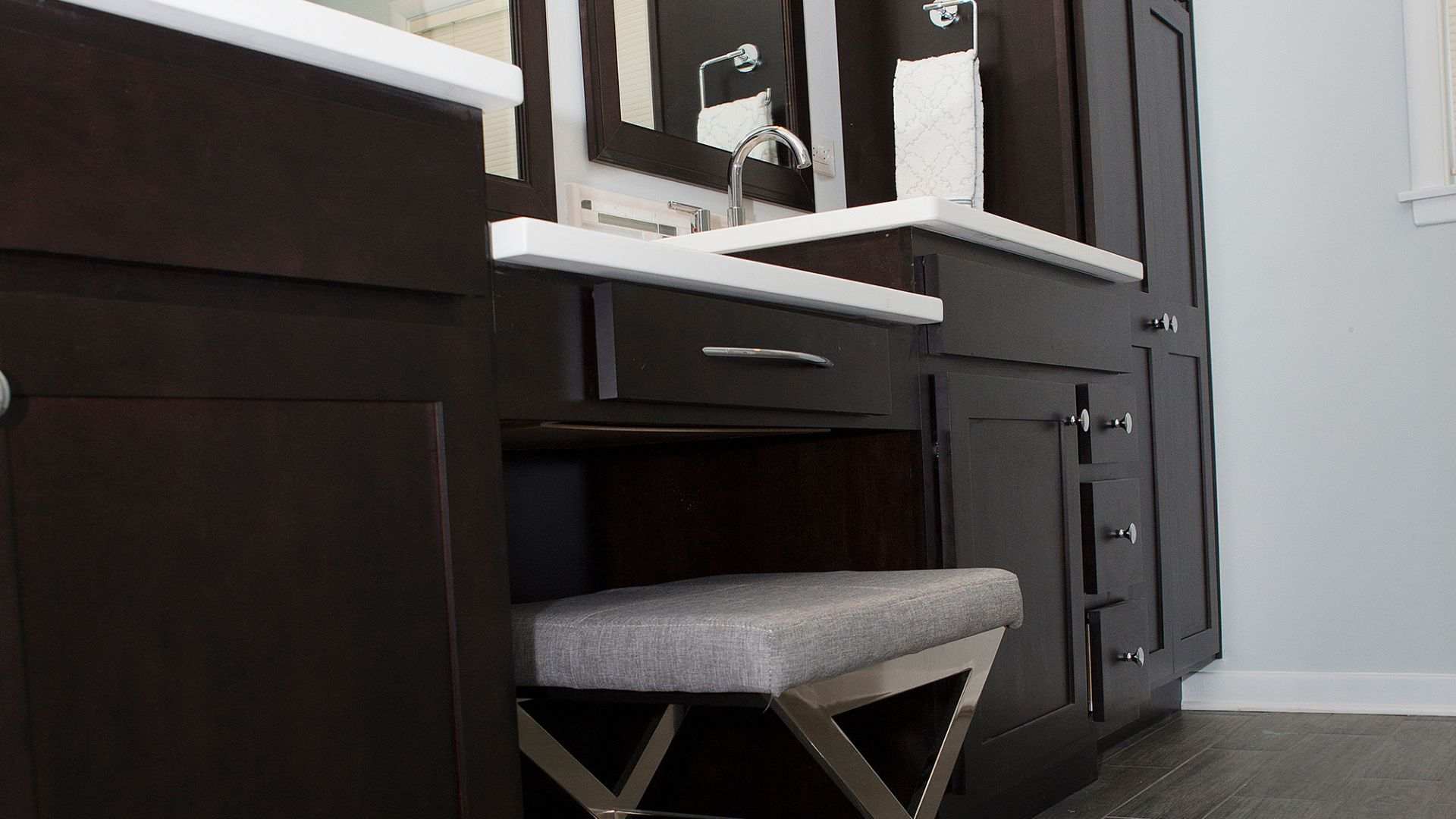 If you are planning a complete owner's suite bathroom, remodeling with a new design, or simply looking to make a few updates to your existing space, these luxury bathroom features can make your home feel like the private spa you deserve. If you're considering remodeling your bathroom and wondering about costs, we'd love to discuss your project! Contact Patrick A. Finn today to get started.