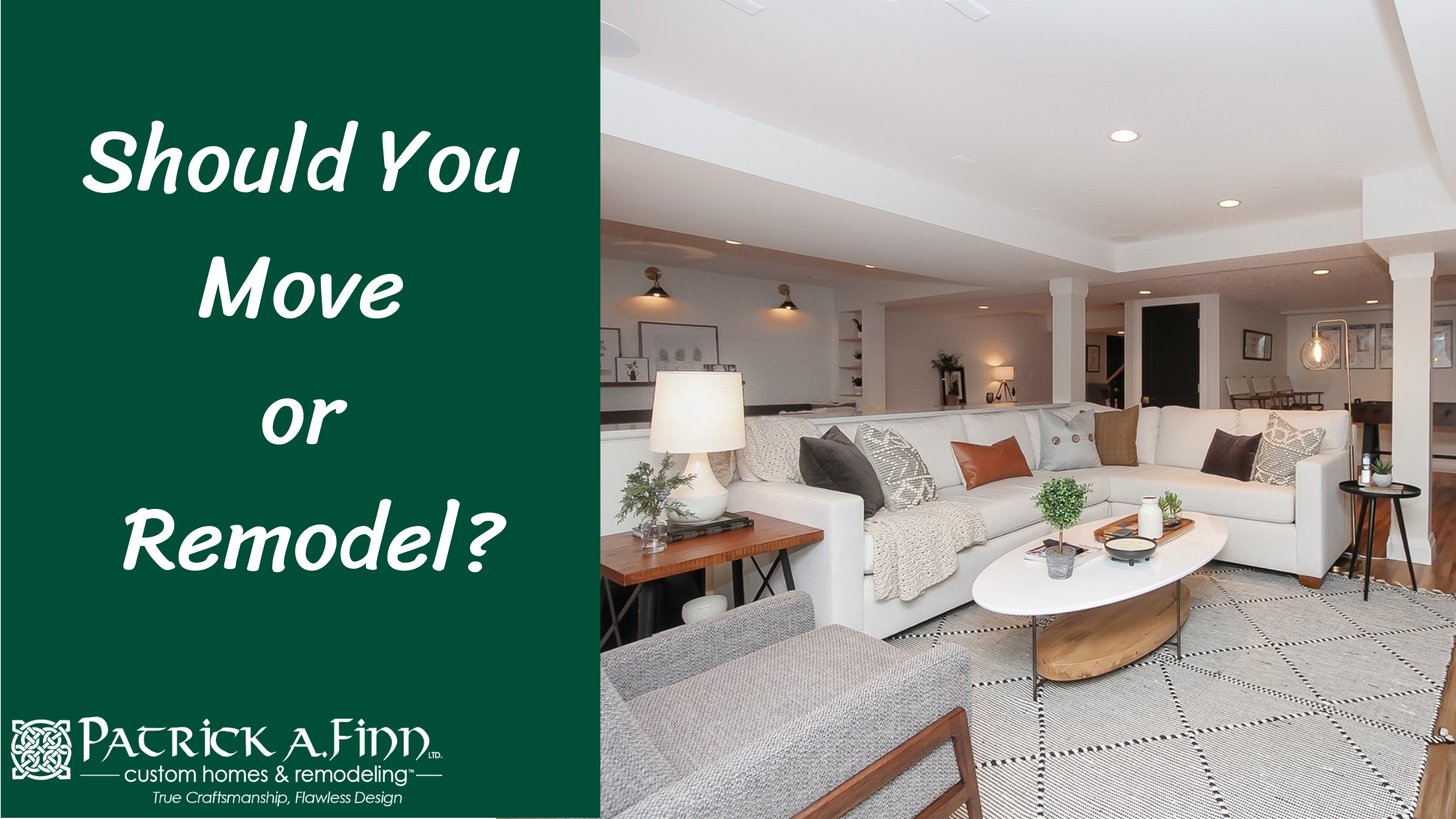 Should You Remodel or Move?
With interest rates at a record low, people are making big decisions regarding their homes. Oftentimes, there is a decision to be made between moving versus remodeling. With a large investment on the line, it is important to do your research. So how does one decide between moving versus remodeling? Keep reading for some considerations!

Determine Your Needs and Wants List
The only way to help you gauge the market, your home and the trade-offs is to evaluate your needs and wants list. What is causing you to consider a move? Are you running out of space in your existing home? Do you feel like your home doesn't fit your style? Are you looking to change school districts? Are you looking to move closer to friends or family? When evaluating your needs and wants, you'll want to be as thorough as possible in not only your physical home, but the location of your existing home and possible neighborhoods you'd consider in the future. Once you've decided what you're looking for, it's time for you to research if a remodel or move makes more sense. Some of the players in this decision are finances, your neighborhood and the time in which you plan to make your decision.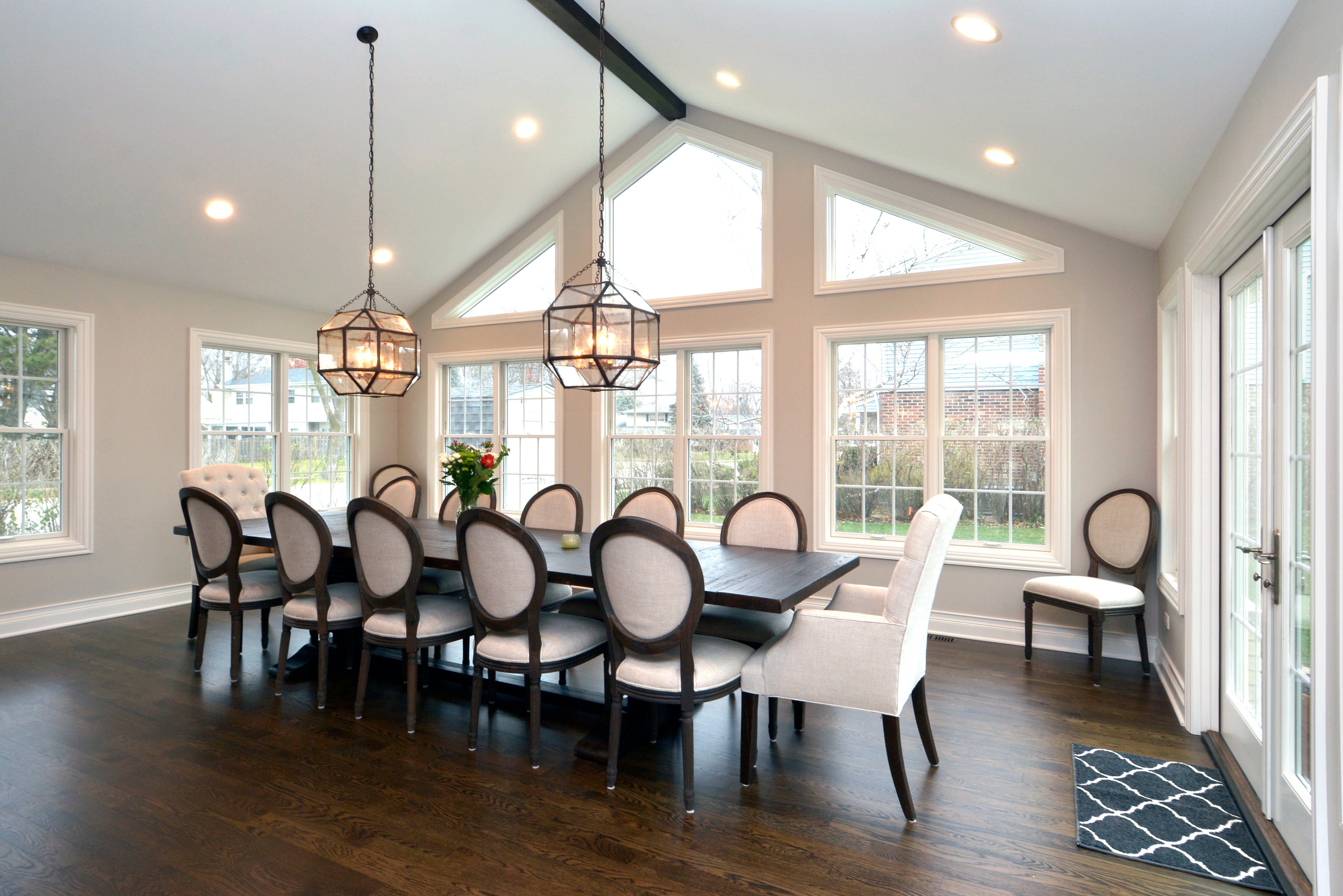 Run the Numbers
As much as we may want to remodel or move, finances are going to be a large player in either decision. Educating yourself on the financial implications of each option will help you feel confident in your decision. Some of the financial considerations include moving costs, closing costs, existing vs. future mortgage costs, taxes of your existing home vs. a new one and potential remodeling costs. Working with a realtor can help you determine your moving costs, closing costs and future mortgage costs. Talking to a design build remodeler can help you to anticipate remodeling costs. To help you in the early stages, we've written averages cost blogs of kitchens, bathrooms, basements and additions in our area.

Evaluate the Neighborhood
Occasionally people overlook the value of the neighborhood itself, and sometimes that is one of the largest drivers in determining to remodel or move. Neighborhoods account for not only the street you live on, but also important factors like taxes, school districts and daily commutes. If you currently have children, or plan to have children in the future, be sure that you are investing in a home that lies within a good school district. This is also a factor to consider for resale. You'll also want to consider the neighborhood's location in relation to your friends and family. If you leave near your circle of friends now, you may not want to give that up if you move. It's the small things too like your favorite restaurant down the street, or the park you like to visit, that make us all feel like we have roots planted.

The Timing
"Timing is everything" is a rather common saying and it especially plays true in large decisions. Some of the timing that may play a role in your decision to remodel or move may include seasonal trends, the economy, schooling and careers. For example, if you're going to move, you're likely familiar with the strength of a spring market. For both options, you'll want to give some thought to your longer term future. Will you be remodeling your home for you to stay here through retirement? Should you consider how your needs will change as your family grows or, conversely as children go away to college? Both your immediate and long term plans will impact what decision is right for you and when.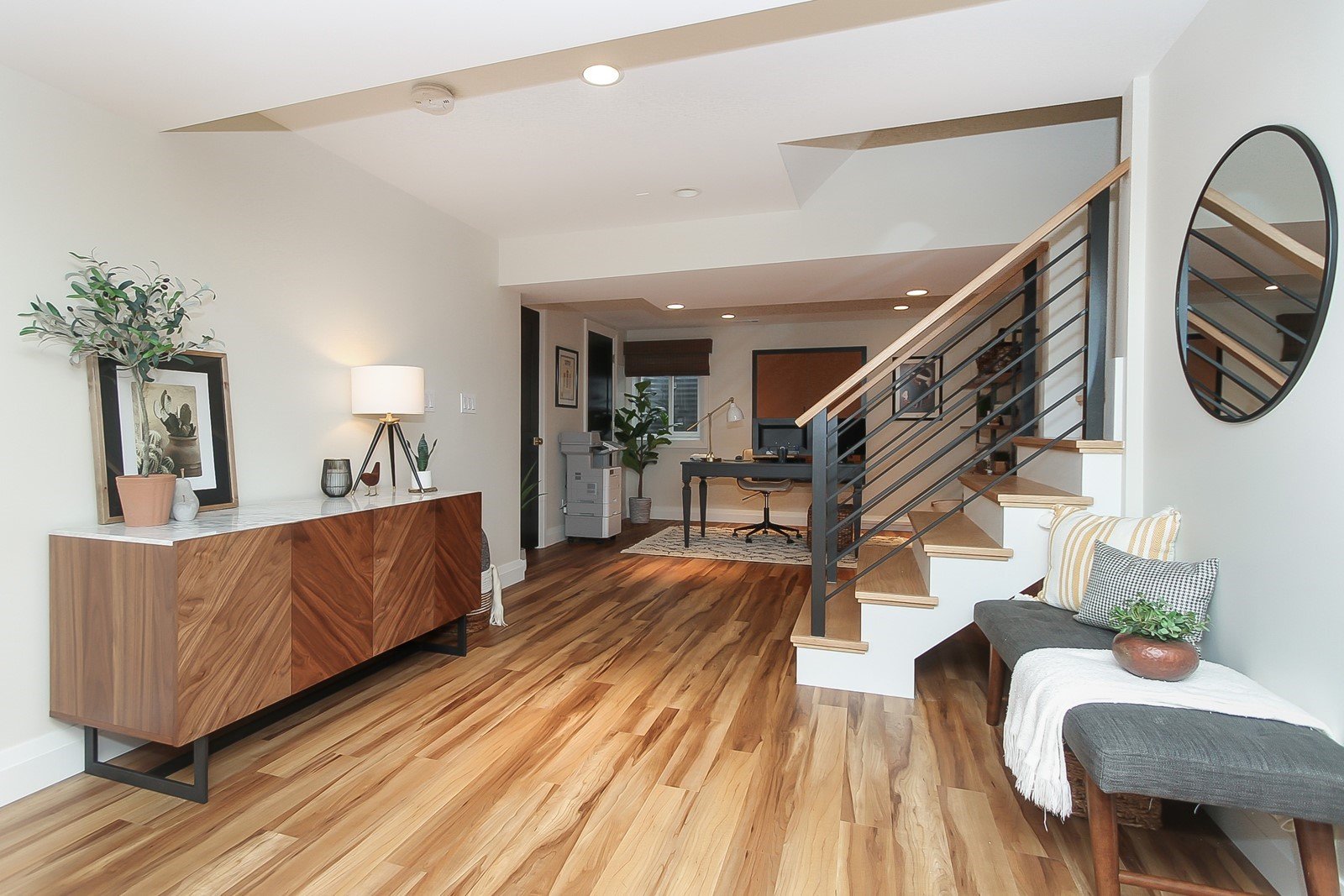 While all of these considerations will play a role in your decision, one of the ultimate things to consider is the level or personality and customization you are looking for in your home. Even if you move, you may still need to remodel spaces in that home to better suit the needs of your family. Zillow recently completed a survey asking Americans if they would rather remodel their existing home or purchase a new home. 76% of respondents said they would rather remodel their current home than put a down payment on a new home. Working in the remodel and housing industry for so long, this doesn't surprise our team. Most clients we hear from spend a considerable amount of time mentioning the memories they have in their home and how they want to build even more there. That's what we are here to help you do- create your dream space for years (and memories!) to come.

If you'd like to chat about your dream project, contact us today! We're here to help make your house a home! If you've decided to move, we can also help you remodel prior to moving into a new home.
Written By Katie Finn